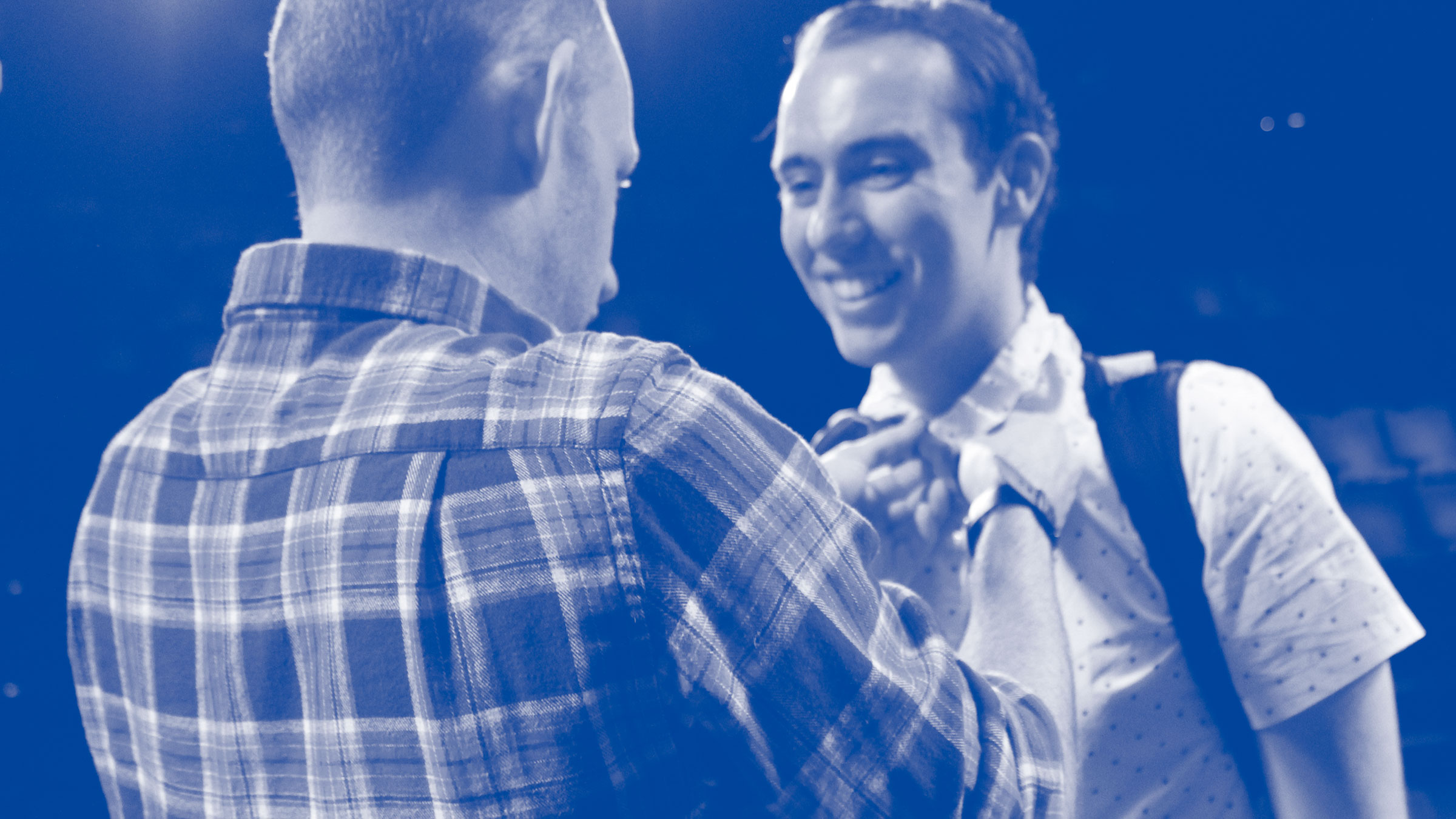 Your Application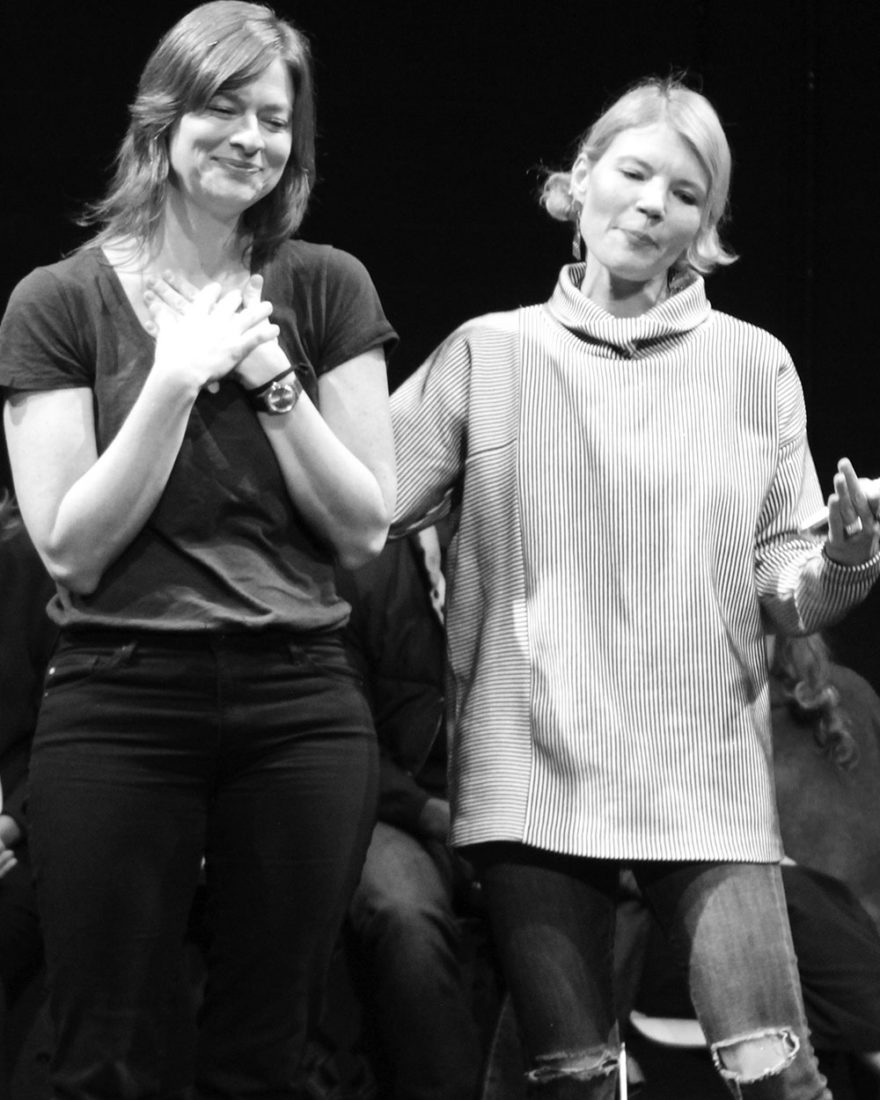 What do I need to apply?
To apply, please submit an Application along with a recent photo or headshot, a resume, Letter of Recommendation, a 500 word essay (see apply now page for details), as well as a $40 non-refundable Application fee. Once we receive your Application, we will send you detailed information about the audition/interview requirements.
When should I apply?
Atlantic has rolling admissions, meaning that we audition and interview prospective students all year long. Classes are filled regularly, please check individual programs for application deadlines.
When are your audition/interviews?
Audition/interview times are available by appointment on Thursday and Friday of every week. Once you have submitted your application, please contact admissions@atlantictheater.org to schedule your audition.
Can I send my letters of recommendation after I send in my application?
Yes, you may. You may even bring them to your audition/interview. You will however not hear about acceptance until your Application is complete. If you are applying online, please upload documents in place of the Letters letting us know that they will be submitted at a later date.
Do I have to audition?
Yes, for the Full-Time Conservatory, Evening Conservatory, Summer Intensive, and Spring Comprehensive an audition/interview is required. For Foundation Level One an interview is required.
How soon after my audition will I hear about acceptance?
Within two weeks. When necessary, the process is expedited.
May I defer acceptance to the school?
Deferrals are granted at the discretion of the Office of Admissions.
Do I need to file a new application?
Extension of applications are at the discretion of the Office of the Admissions.
Does an acceptance letter mean that a spot is held for me in the incoming class?
No. Until we receive the non-refundable deposit for the program you are attending, we do not hold your place in the class. Once we receive the deposit, your place is held in that class.
Student Life and Classes
Can I audit a class and is there a fee?
Incoming students who have applied, auditioned, and met with an admissions representative (via in person or Skype) are permitted to audit a class at the discretion of the administration and faculty. The fee is $20 per class.
I have experience as an actor. Do I have to start with Technique & Scene Study I?
While most of our applicants have a wide variety of training and experience, all students are new to Practical Aesthetics. For this reason, we require everyone to start with Technique & Scene Study I.
What is the class schedule like for the Full-Time Conservatory?
Classes meet Monday through Thursday between the hours of 9am – 5pm. Production rehearsals are also held on evenings and weekends. Students receive an official schedule for the semester at orientation.
Can I work while attending the Full-Time Conservatory?
Yes. Time outside of the classroom is yours to balance work, rehearsal, and assignments.
Do you offer an industry showcase?
Yes! As part of our life-long commitment to graduates of our programs, we offer an annual alumni showcase for which all alumni, regardless of class year, may audition for. Additionally, we embed many opportunities within the curriculum for students to be seen by and work with industry professionals. Classes with industry professionals are built into the professional conservatories and NYU coursework.
Do you have a description of your Conservatory classes?
Yes. Please read our course descriptions.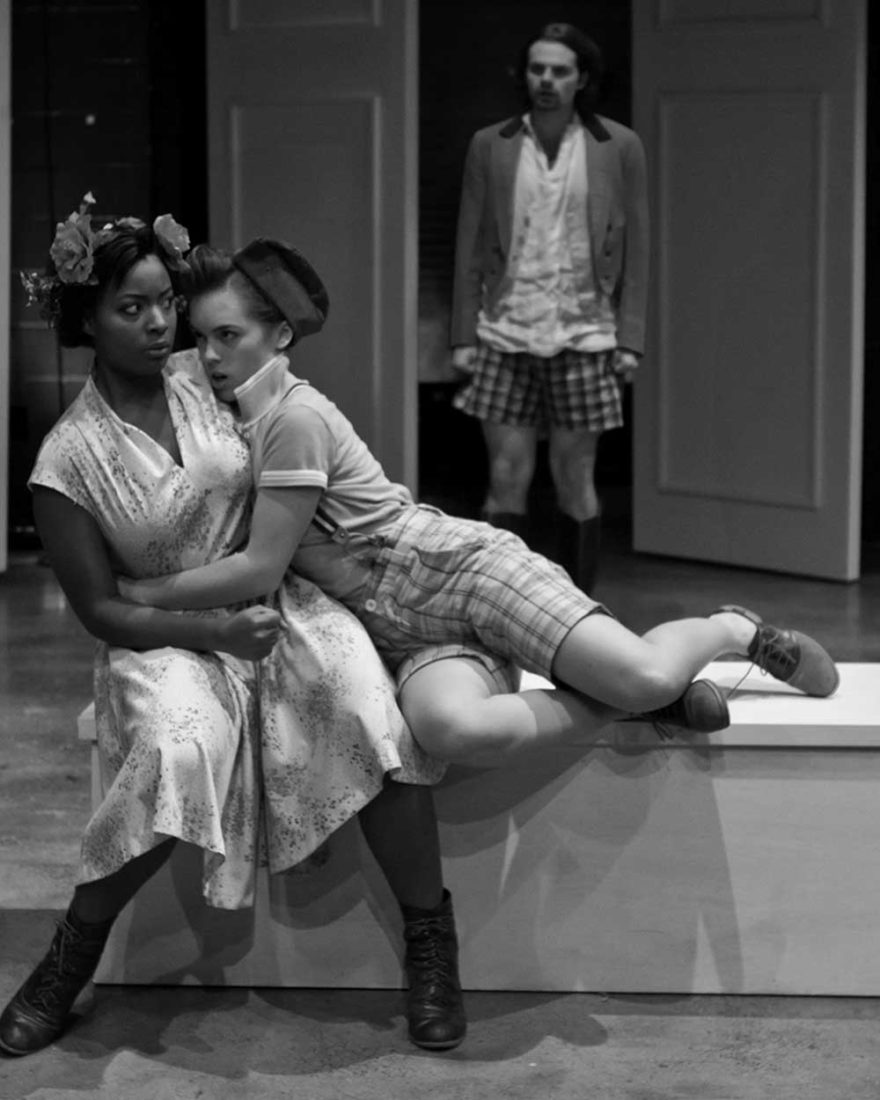 Financial Information and Scholarships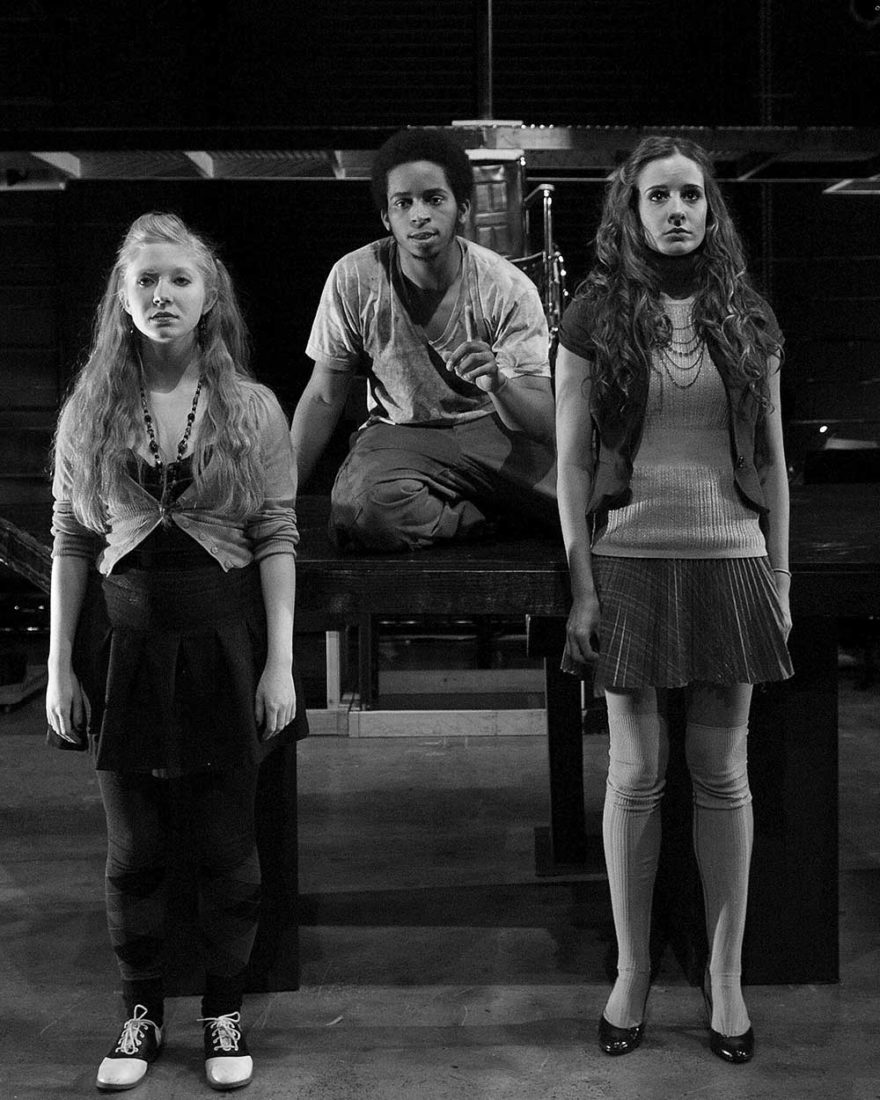 Do you offer extended payment plans?
Yes. This can be arranged with the administration after we've received your non-refundable tuition deposit.
Do you offer work study or scholarship opportunities? Do you offer financial aid?
Fully enrolled students have the opportunity to apply for a work study award. Some applicants will receive an award, based on financial need and work study eligibility. Work study awards are $500 per year applied directly to tuition costs and require approximately 50 hours of work in exchange.
Atlantic Acting School awards full scholarships to two actors through the Practical Aesthetics early decision scholarship. We also offer a limited number of partial scholarships for select incoming students for the Full-time and Evening Programs. When applying to the Professional Conservatory, students will be assessed for scholarship eligibility based upon their merit, prior training and experience, overall promise and financial need.
At this time, Atlantic Acting School does not participate in any student financial aid program through the Department of Education. Therefore, students are not eligible for Federal Financial Aid through FAFSA for any Atlantic Acting School program. Atlantic Acting School also is not a participating organization in the Plan 529 College Savings plan through the IRS.
Is the tuition due all at once?
All programs require a non-refundable deposit to secure your place in class. For classes with tuition fees under $1000, all tuition is due before classes begin. For all other conservatory programs students are offered various payment plan options upon acceptance.
International Students and Other
Do you accept international students?
Yes. Please email admissions@atlantictheater.org.
Do you offer a student Visa?
We offer an M-1 Visa to international students in our Full-Time Conservatory only.
Are you accredited?
Yes. Atlantic is a fully accredited institution through the National Association of Schools of Theatre (NAST).
What's the Vermont program?
The Vermont program is a 3-week Atlantic Technique intensive with founding Ensemble member Scott Zigler. In the first week, students focus on Classic Drama. In the second week, students work on comedic scenes with a special emphasis on the demands of period and stylized comedy. In the third week, students confront the challenges of texts with elevated language and/or worlds which are abstractions of reality. Movement and Voice instructors attend as well and give one on one coaching during scene class. Participation requires the successful completion of one year of training. Audition required.
Where are your offices located in New York?
76 Ninth Avenue, Suite 537, New York, NY 10011. The entrance is on the corner of 9th Avenue & 15th Street. We're located on the 5th floor. Entrance to the building requires a valid photo ID.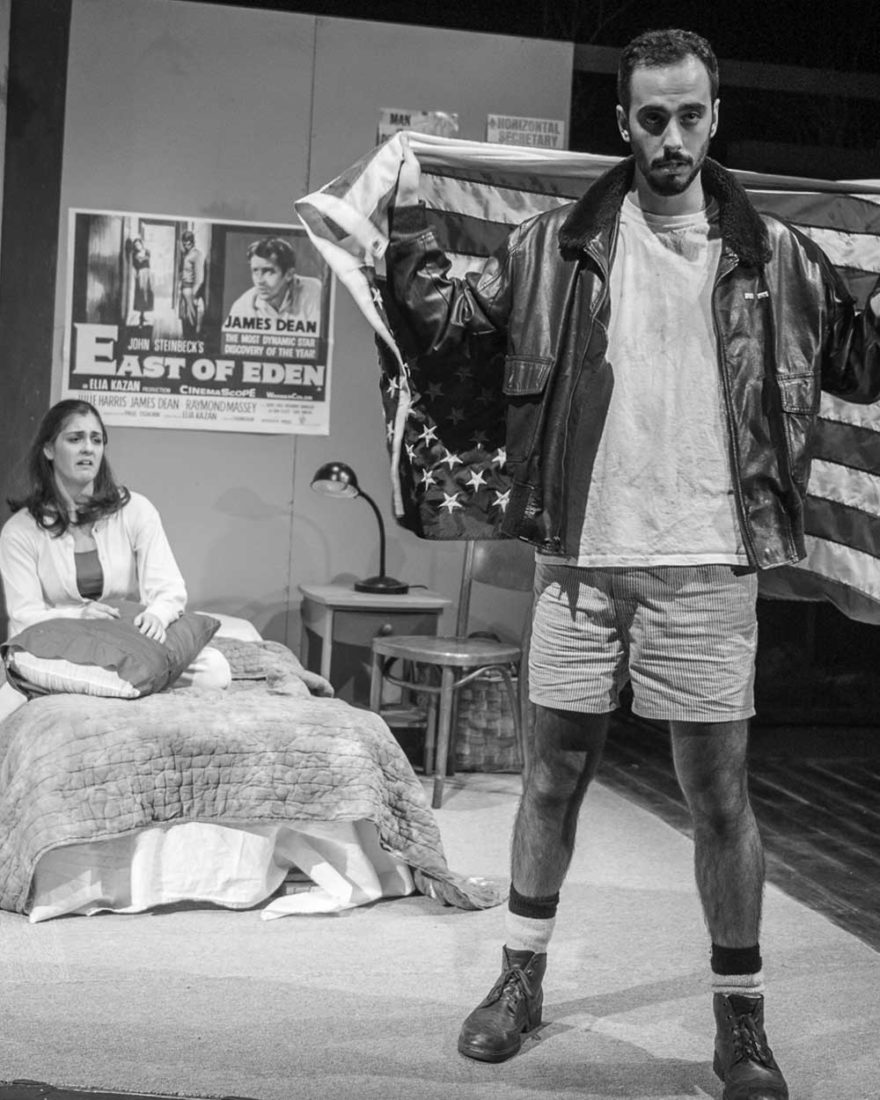 Equal Opportunity Statement
Student rights are civil and constitutional which regulate student freedoms and allow them to make use of their educational investment in Atlantic. Atlantic will not intentionally treat students differently based on race, color or national origin in providing educational resources. In addition, Atlantic will not implement policies or practices for providing educational resources that disproportionately affect students of a particular race, color or national origin, absent a substantial justification. Atlantic does not use erroneous, deceptive, or misleading practices.