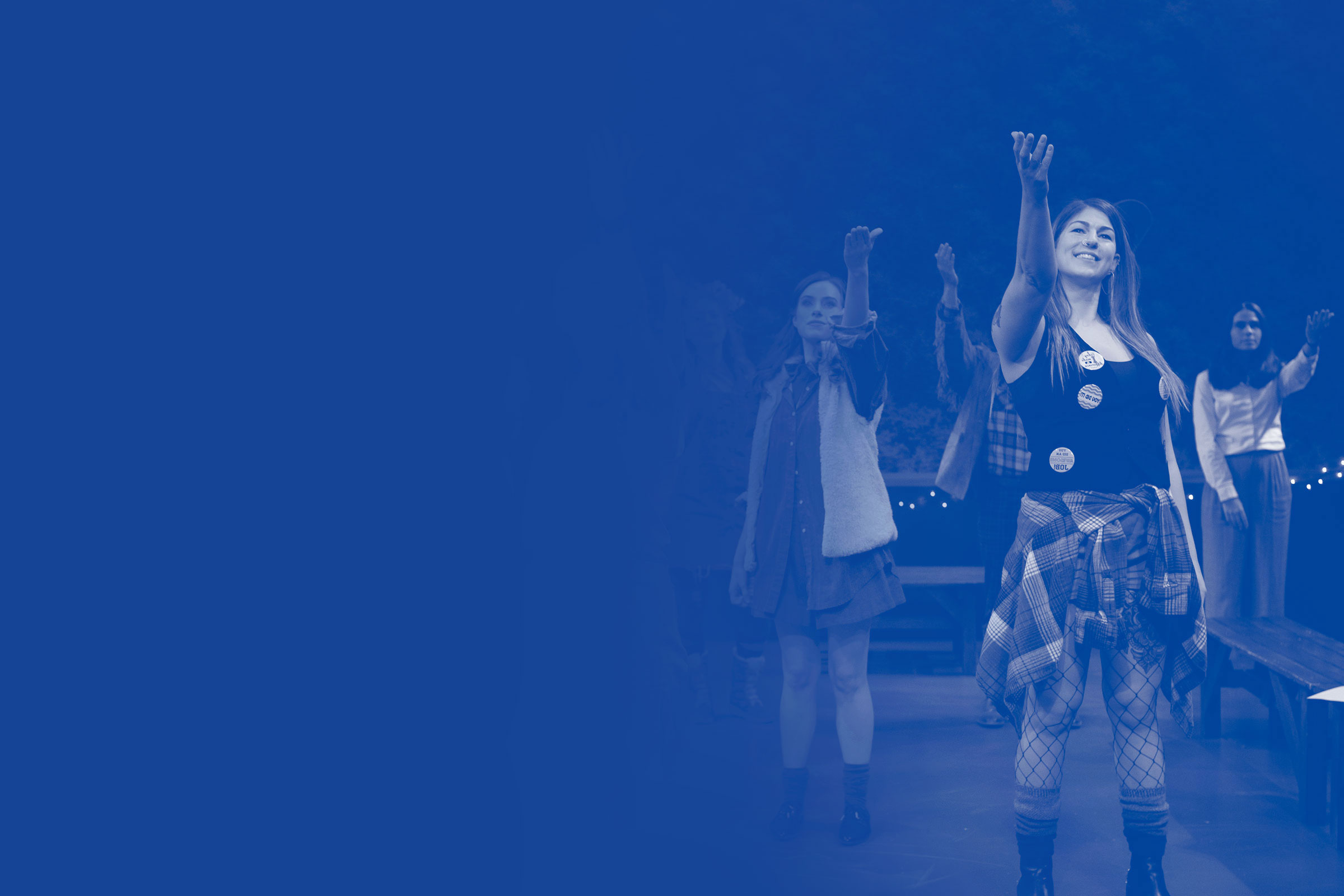 Bringing essential,
human stories to life.
At Atlantic, our aim is singular—to empower simple and honest storytelling that fosters greater understanding of our shared world. We are a family of artists dedicated to exploring essential truths onstage, be it a show at Atlantic Theater Company or a class at Atlantic Acting School. As a producer, presenter, and educator of theater, we are driven by the belief that theater can challenge and transform our ways of thinking and urge us to reflect on our role in society. From our Tony Award and Pulitzer Prize-winning productions to our community-based education programs, we are committed to uncovering and celebrating the stories of our varied human existence.
Atlantic Acting School
At Atlantic Acting School, we equip our students with the physical, emotional and analytical tools of acting to discover their truths, and prepare them for success beyond our doors. From our full-time and evening conservatories to our NYU Tisch studio, and our after-school and summer programs for kids and teens, our immersive, learn-by-doing approach is central to an Atlantic Acting education. We have trained and mentored outstanding artists for more than 35 years. No matter their age or background, our students learn to break through their creative comfort zones in service to bringing essential human stories to life.
Staff
School Executive Director
Atlantic Theater Company Artistic Director
Atlantic Theater Company Managing Director
Board
Olaf Olafsson
Chair
Carol Auerbach
Vice Chair
Kevin R. Lyle
Treasurer
Betsy Pitts
Secretary
Chris Boneau
Joy Bunson
Jennifer Danielson
Suzanne freind
Clark Gregg*
Wolf Hengst
Hilary Hinckle*
Roger E. Kass
Jane King
Scott Korf
Katie Leede
Monique Long
Mary McCann*
Ilona Nemeth Quasha
Annie Pell
HILARY EDSON POLK
Mahlet Seyoum-Powell
Michael Slosberg
Mary Turner Minard
Claudia Wagner
Manny Weintraub
Joanne R. Wenig
Susi Wunsch
*Atlantic Theater Company Ensemble members.
Chris Bauer
Laura Bauer
Robert Bella
Kate Blumberg
Melissa Bruder
Larry Bryggman
Ronnie Butler
Kathryn Erbe
Giancarlo Esposito
Siobhan Fallon
Steven Goldstein
Clark Gregg
Steven Hawley
Hilary Hinckle
Felicity Huffman
Kristen Johnston
Maggie Kiley
Karen Kohlhaas
Jordan Lage
William H. Macy
Peter Maloney
David Mamet
Camryn Manheim
Mary McCann
Matt McGrath
Rod McLachlan
Mary Beth Peil
Neil Pepe
Rebecca Pidgeon
David Pittu
Jason Ritter
Matt Silver
Robin Spielberg
Mary Steenburgen
Ray Anthony Thomas
Todd Weeks
Howard Werner
Isiah Whitlock, Jr.
Alysa Wishingrad
Patricia Wolff
William Wrubel
Scott Zigler
Learn a craft. Create a theater company. Become a professional.