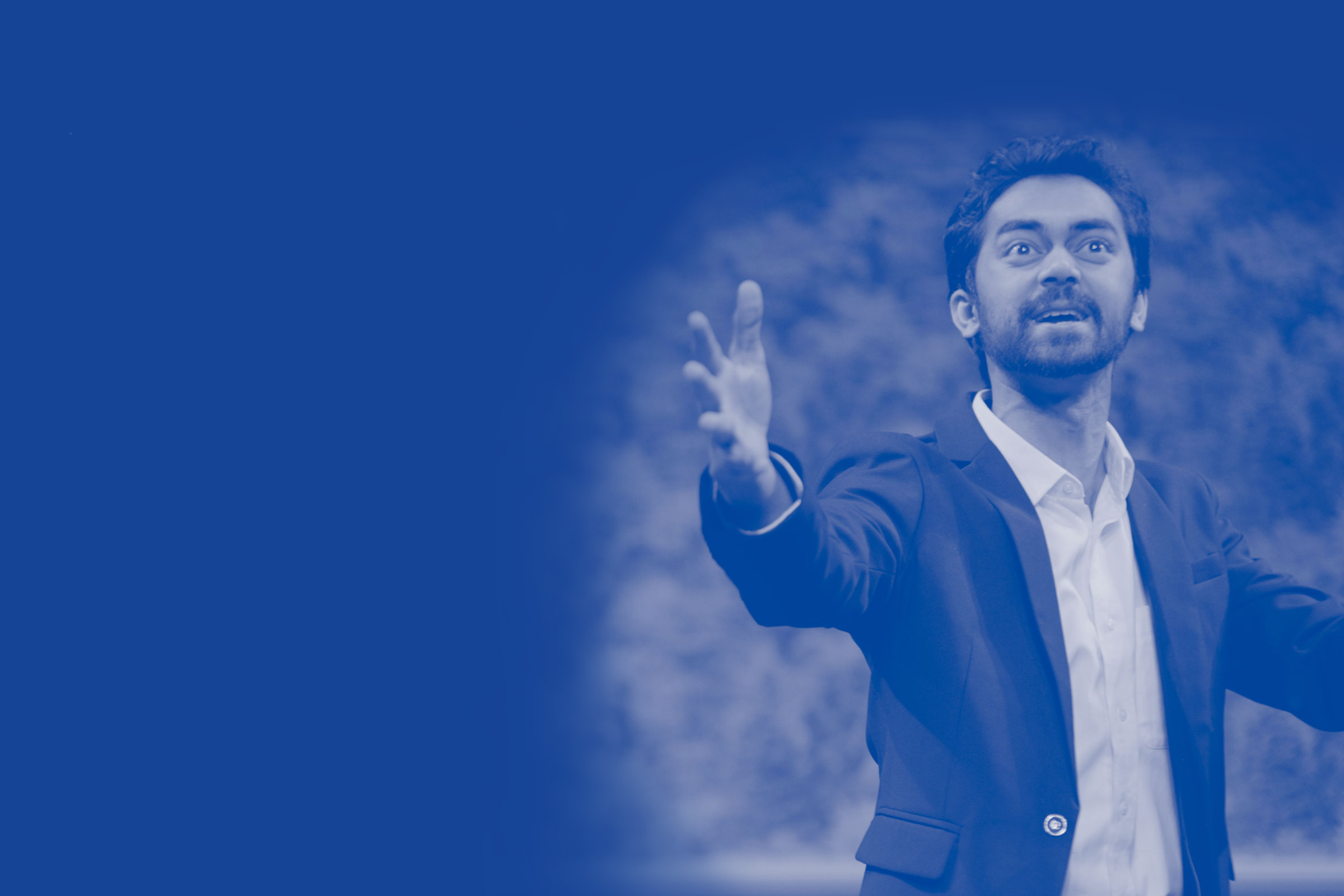 Begins FALL 2021
Monday – Thursday, 6:45pm – 10:15pm
Additional rehearsal hours required
Designed for the working actor, the Evening Conservatory distills the physical, emotional, and analytical tools of acting into a concentrated three-semester program. Students will push beyond their creative comfort zones to take their talents to new heights.
COVID-19 Update:
Our Evening Conservatory will be offered as a hybrid learning format this fall, including a combination of remote and in-person experiences strictly adhering to city and state-mandated guidelines, and based on individual students' comforts and abilities. We'll meet you where you're at come September, no questions asked! Know that as we muscle through our new reality, your safety remains our top priority.
For any questions or concerns, don't hesitate to reach out to us at admissions@atlantictheater.org.
Evening Conservatory Training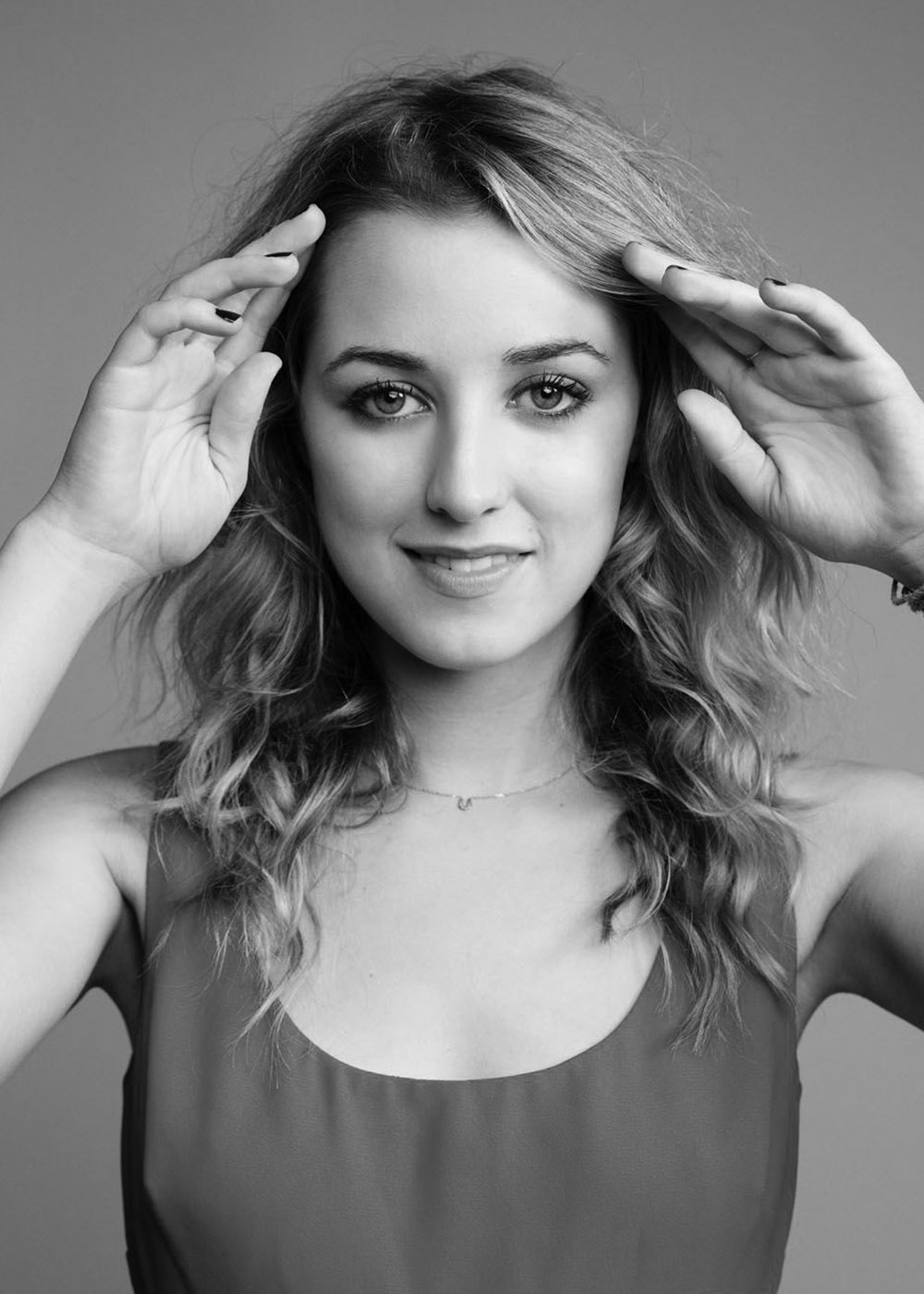 Atlantic Alumna Ella Rae Peck (Image: The Hollywood Reporter)
Advantages:
Rigorous scene study training
Final performance project written exclusively for your class
Graduates eligible for Annual Alumni Showcase
A professional network for life
& more!
The Fall Semester
The first semester concentrates on the foundational work of the Atlantic Technique. Emphasizing script analysis, playing an action truthfully, and working moment to moment, students learn the basics of vocal production, speech and movement technique, while taking work habits to a higher professional level.
The Spring Semester
The second semester solidifies the students' understanding of script analysis and encourages integration of emerging skills. Students perform an exploration of a structured improvisation that they write, research and perform.
The Summer Semester
The last semester challenges students to apply their training under the pressures of performance. Work includes advanced scene study, an ensemble performance project and preparation for the business.
Core Classes Include
Script Analysis, Moment Lab, Performance Technique, Voice, Speech, Movement, Production, Business, and Casting.
Evening Conservatory Courses Include:
The first year includes an introduction to the International Phonetic Alphabet (IPA) with an intense concentration on 'good speech' as per the teachings of Edith Skinner. Students' speech patterns are dealt with through diagnostic recordings. The importance of IPA fluency is stressed as a practical tool for 'scoring' classical text and dialect challenges. During the second semester, poetry and Shakespearean sonnets are introduced as application opportunities for further skill development. Advanced Speech classes also introduce dialect work and can include coaching on full-length productions.
Professional Casting Directors examine how on-camera acting differs from acting for the stage. Students are videotaped as they work on prepared material. They explore on- and off- camera auditions, including: Monologues, Cold Readings, Audition Sides, Callbacks and the Interview Process. Students gain confidence and experience in front of the camera, as well as the necessary skills to aid them in winning the role.
The Laban/Bartenieff principles are used to explore, describe and analyze movement to promote physical clarity and specificity. The class is designed to develop body awareness, strength, flexibility, and to coach actors toward becoming more physically centered for ease and efficiency in movement. By the year's end, movement exercises are applied to and explored in scene work.
Students work on scenes of increasing length and difficulty in order to learn the steps of analysis and develop their stagecraft. Emphasis is placed on finding clear, compelling objectives, playing those objectives truthfully and learning how to stage scenes effectively. Great attention is paid to developing professionalism, maturity and ensemble spirit in the class groups. In advanced Script Analysis, students take on a Throughline project in which they analyze the leading role of an entire play. Scenes from the plays are brought in for multiple rounds. In each round, the scenes lengthen and the students learn to deepen their interpretation of the scene and the play. For their final presentations, students address the design aspects of their plays, using their ingenuity to stage the scenes as fully as possible. Advanced Script Analysis may focus on canon-specific work such as Chekhov or American Writers.
The goal of the first year is to provide students with a set of physical habits that complement those learned in Script Analysis. The actors learn how to implement an analysis through improvisation-based exercises and scene work. The focus is on how to simplify acting and find the parallels between behavior in real life and behavior on the stage, bringing together skills learned in Moment Lab with those learned in Script Analysis. Advanced Performance Technique classes look to explore the integration of skills through their application to media-specific (such as film and television) or canon-specific (such as contemporary female playwrights) work.
In Moment Lab, actors explore their potential to "act before they think." They are readied to dive into the given circumstances of a play with impulsive freedom, curiosity, and dynamism. By prioritizing heightened presence, holistic listening, and brave intimacy in their acting, students learn to deepen and expand their improvisational skills, with and without text. The lab encourages the honest and specific connection to another actor in each and every moment of performance. Using Sanford Meisner's Repetition exercise as a touchstone to practice heightened moment work, and drawing on ideas and philosophies from various performance aesthetics, actors will focus on the concept of "radical presence" in their acting via a range of exercises, etudes, improvisations, and short scenes.
The first semester focuses on creating a strong, flexible instrument to support active choices by employing Chuck Jones' methodology. Various exercises strengthen and tone the muscles involved in making sound, release excess tension and focus concentration. The class also addresses issues regarding vocal health and the care and maintenance of the professional voice. Students finish the first semester with a dependable warm-up. In the second semester, exploration of the warm-up exercises continues, while various assignments put the voice into action using a wide range of material. Advance Voice classes introduce the work of Catherine Fitzmaurice and students working on full-length productions are supported with vocal coaching as they would on a professional production.
Alumni Testimonials
"The Atlantic technique has given me so much confidence. When I get an audition or take on a new monologue, I have a toolkit that makes connecting with roles so much more fluid and natural. "
– Michelle, Class of 2018
"Learning a technique for script analysis is the greatest gift I have received as an actor."
– Chris, Class of 2019
" I learned so much from the faculty and gained an entire group of fellow actors as friends. Being a part of that group has been invaluable toward my growth as a performer."
– Vienna, Class of 2019
---
Tuition
Full Year: $12,800
2019 Evening Conservatory Graduates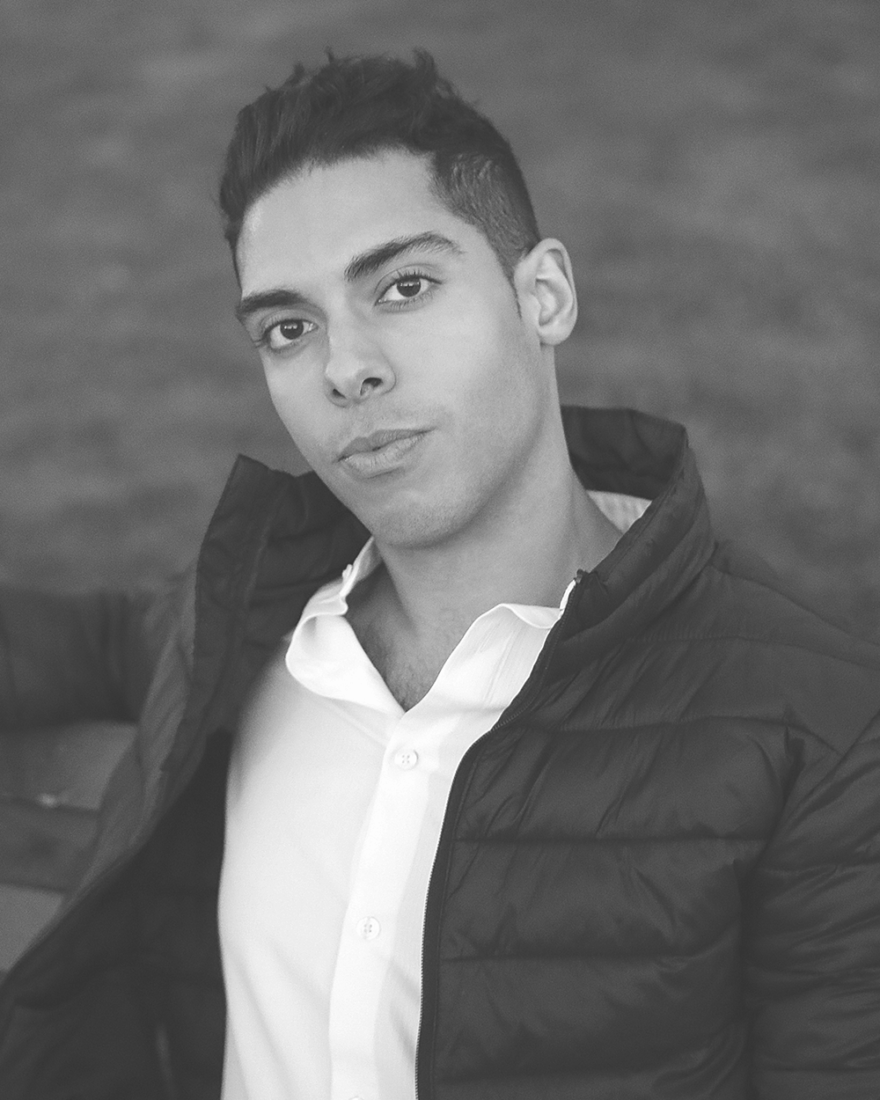 Javier Bautista
Javier Bautista is a native Brooklynite, a trap / house / psychedelic rock enthusiast and a current member of the Evening Conservatory program at Atlantic (though not in that order). Much like embodying multiple characters, Javier has been apart of the arts in a variety of ways: He's a cofounder and former President of Yale's first and only Latino Spoken Word Troupe, Oyé, he recently founded an Afro-Latino Arts & Events Collective, "Mofongo," and he's currently writing a short film that he aims to produce upon graduation. A film/TV buff, Javier looks to the roles that contemporary actors Adam Driver and LaKeith Stanfield have taken on for inspiration. (If you haven't seen "Sorry to Bother You," drop what you're doing.) He doesn't know how to end this bio as writing in the 3rd person has never been a comfortable experience for him, but he encourages you to introduce yourself and share your bio in person.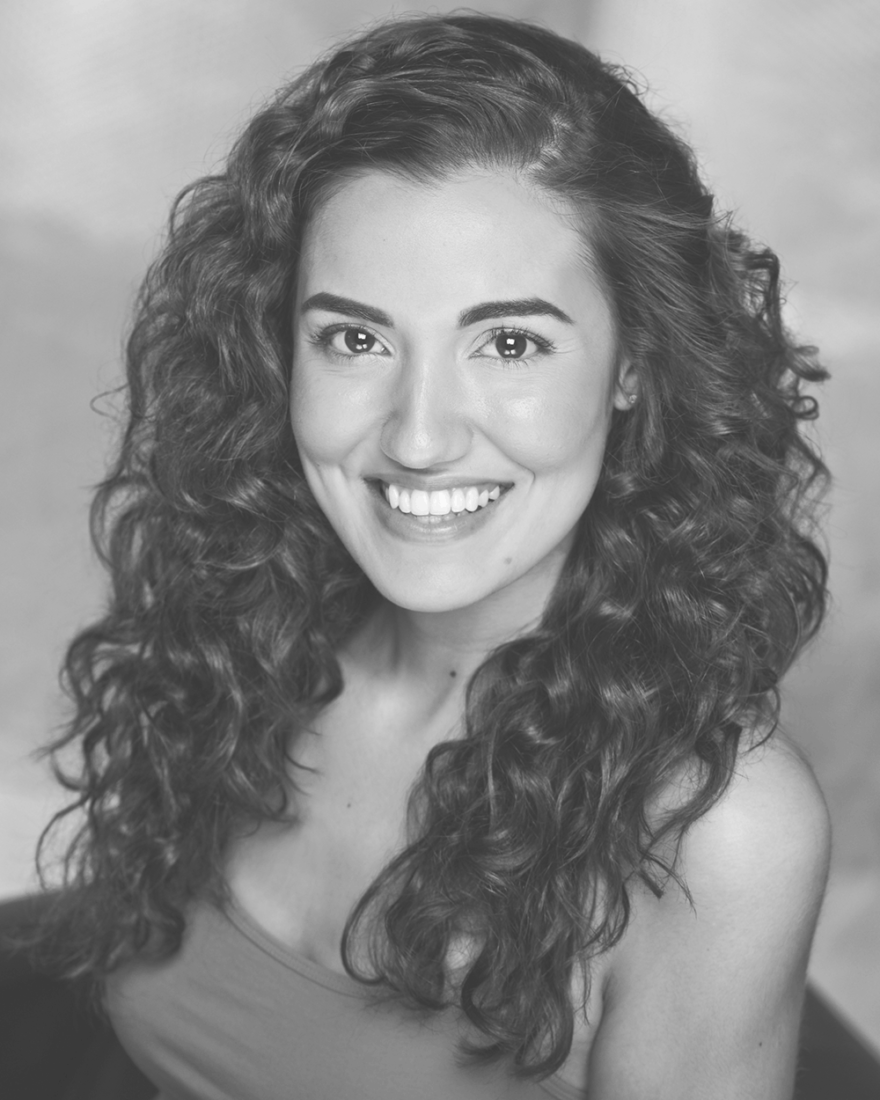 Vienna Brandstatter
Vienna Brandstatter is a Canadian actor based in Toronto. She has a BA in Drama from the University of Waterloo. She participated in the IMTA (International Model and Talent Association) 2018 New York competition, winning two Top Ten awards in her category. It was here that she was invited to attend the Atlantic Acting School, which she eagerly accepted. She is now a graduate of the Evening Conservatory program (Class of 2019.) She is deeply grateful for the opportunity and thanks the amazing staff and ensemble members with whom she has worked.
You can keep up with Vienna at www.viennabrandstatter.com.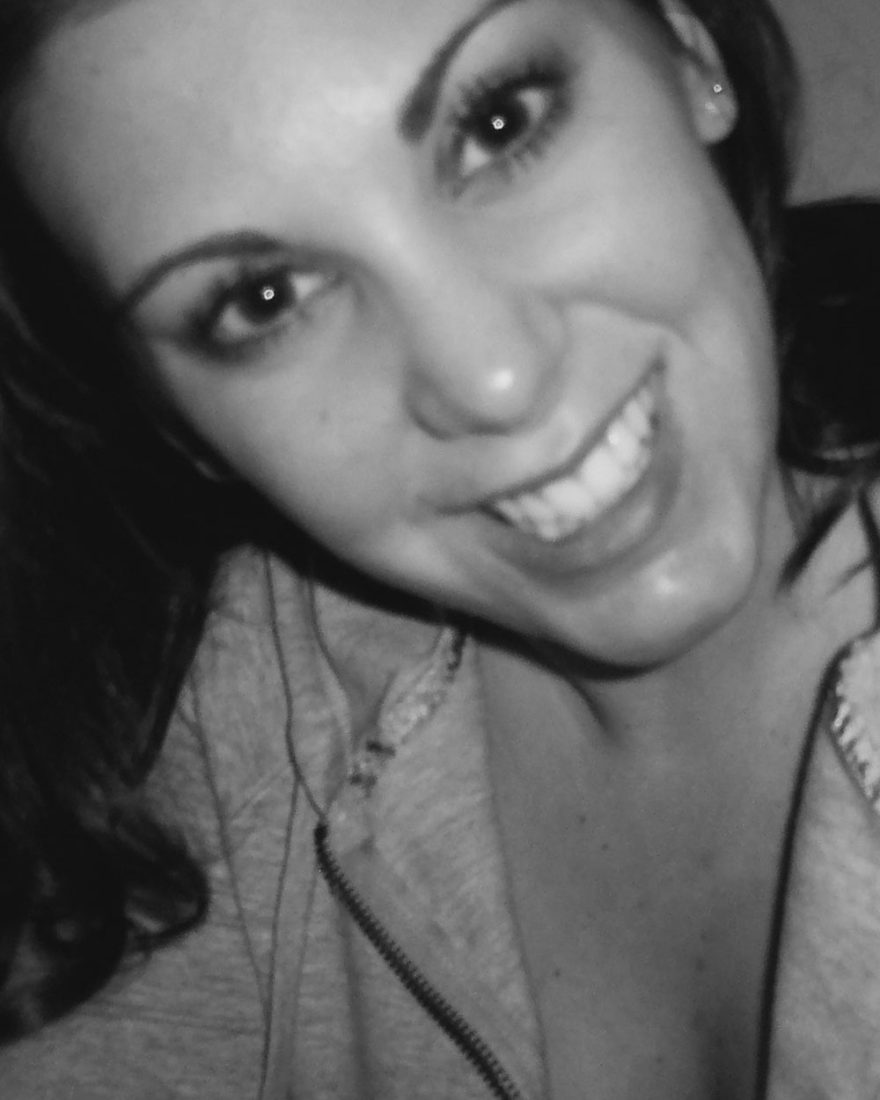 Jaci D'Ulisse
Jaci D'Ulisse is an actor, director and stage manager from New Jersey. Past performance credits include: You're Gonna Be Famous (a world premiere with her Atlantic EC ensemble), August: Osage County, The Producers, Cabaret, Blood Brothers and Moon Over Buffalo. As director/producer: The Last Five Years, Cabaret YOUR Way (an original interactive musical experience), tick, tick…BOOM! and Side by Side by Sondheim. Jaci looks forward to writing and creating new artistic opportunities through the company she proudly co-founded, Rooftop Theatre Collaborative. Follow on Facebook and Instagram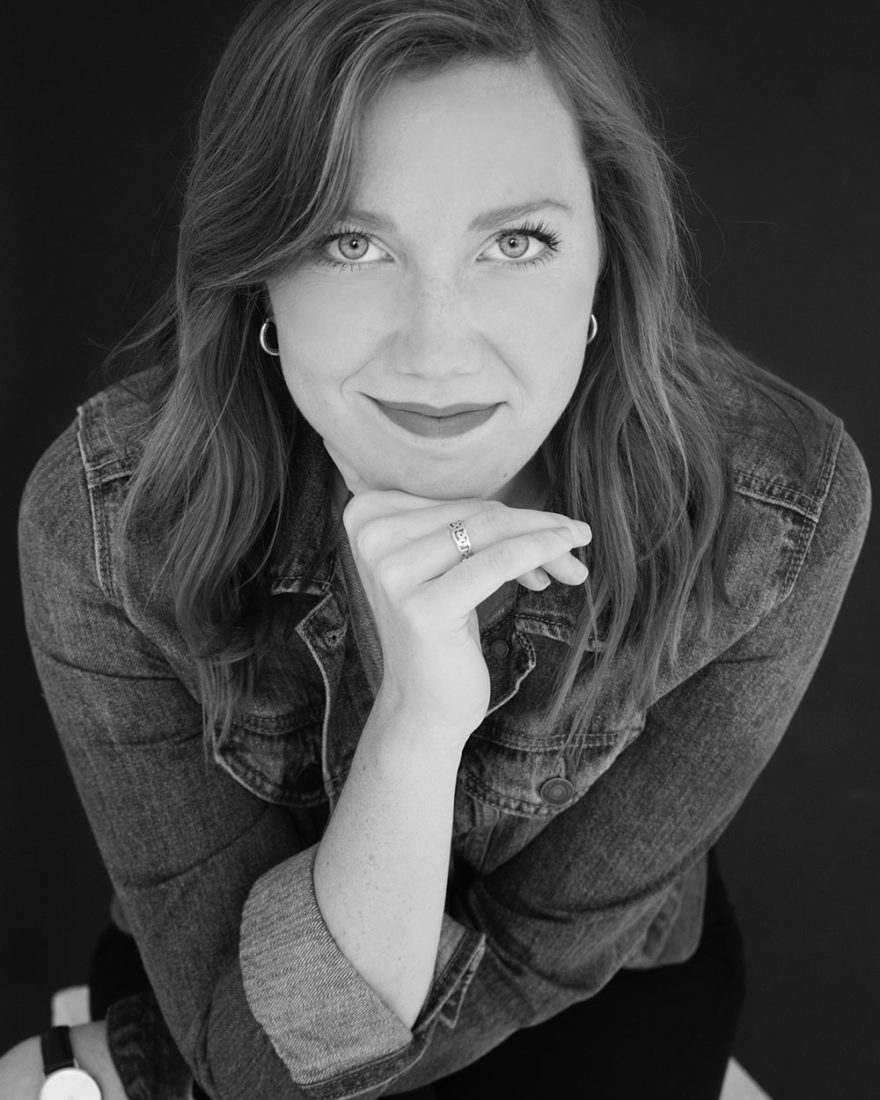 Shannon Gallagher
Shannon Gallagher is a New York City based artist. She received her undergraduate degree in Dramatic Art from The University of North Carolina at Chapel Hill. In addition to acting, she is a singer and musician, and has worked with local NC artists as an assistant sound engineer at Manifold Recording Studio. She is also very stoked about the new Levain Bakery location on the UES which is much more convenient for her on the 6 train.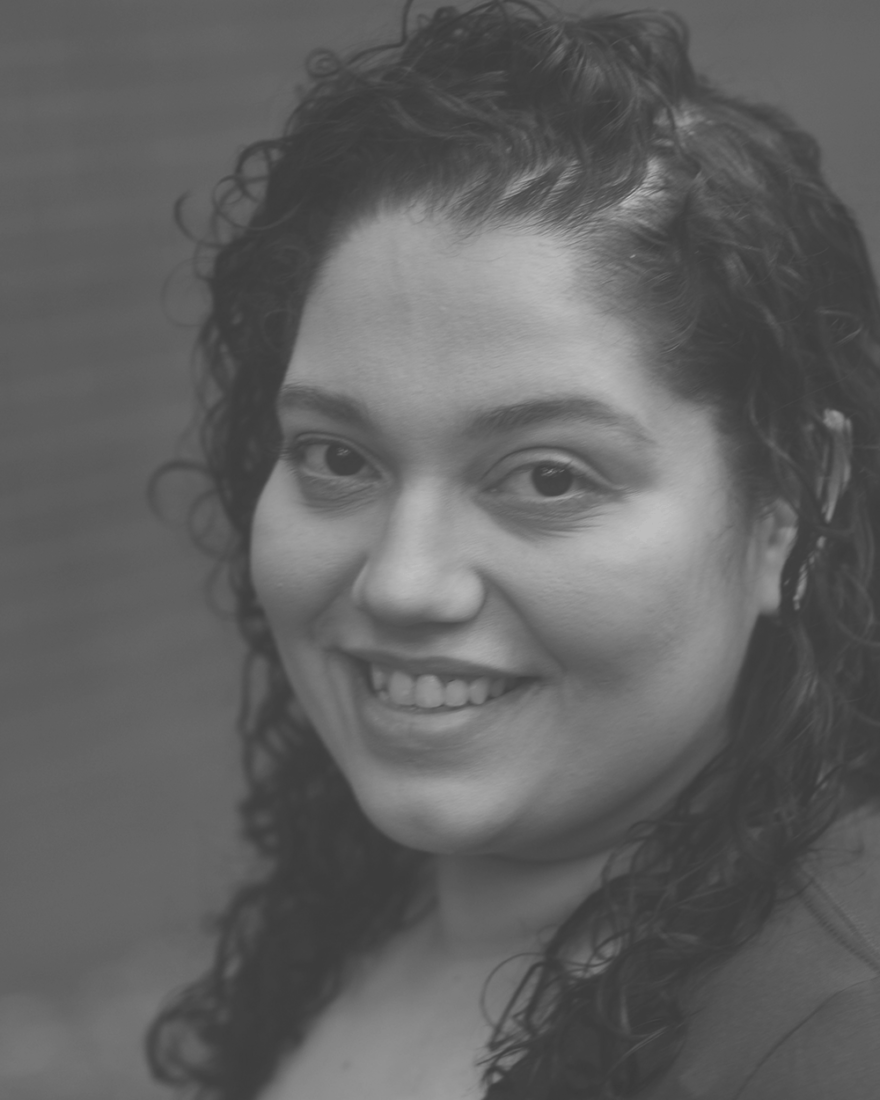 Melissa Garcia
Melissa Garcia is a latinx actor, writer and aspiring director from the Bronx New York. She graduated with her Bachelor of Science in Psychology, and is currently enrolled at Hunter College for her 2nd Bachelors in Theatre & Media. She has studied acting at The Barrow group school, Hunter College and The Atlantic Acting School's Evening conservatory (Class of 2019). Melissa has done various background work in Television shows such as the Netflix series Orange is The New Black and Tales of the City. Her first performance was at the New York Theatre: NY Short Festival. Melissa has recently finished her first script for a short film, and also has written two plays she herself hopes to direct in the future. She's also almost done with the first draft of her novel. If you want to get in touch or learn more follow her IG page MelissaG_Mecha or email her at n.melissa87@gmail.com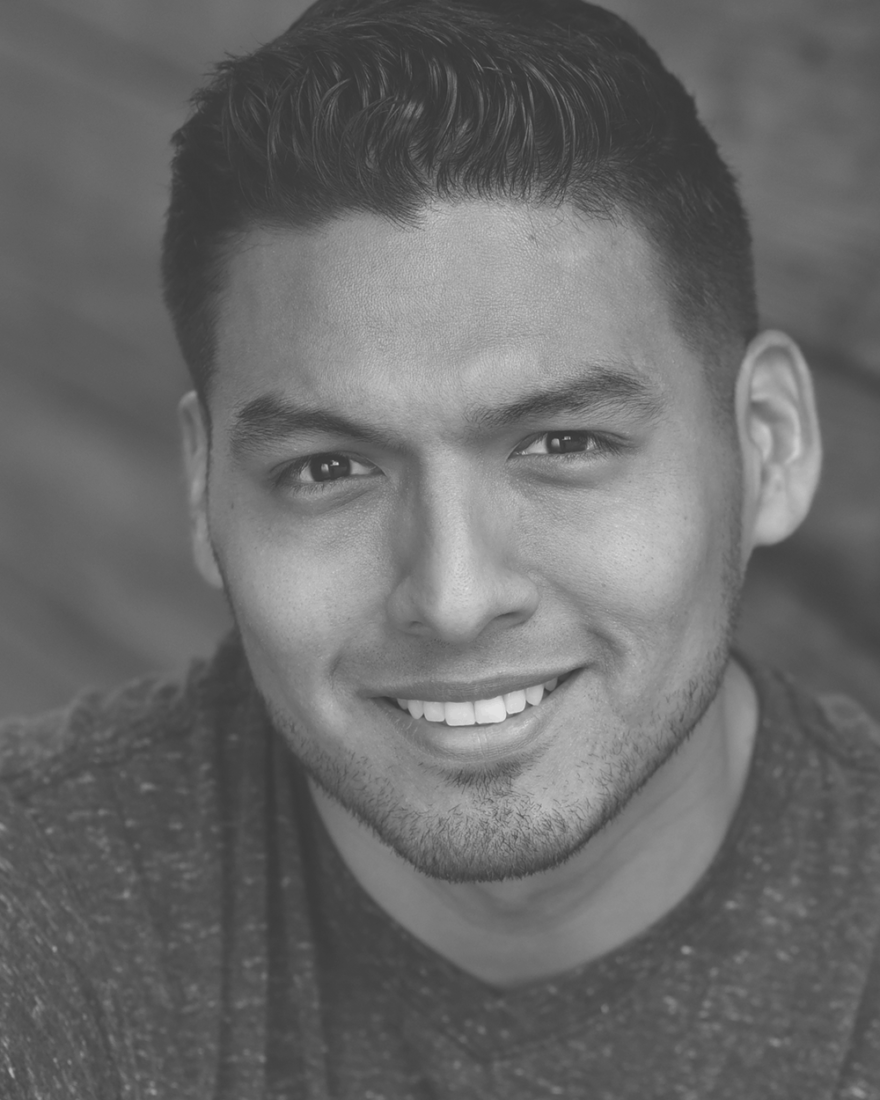 Mauricio Hidalgo
Mauricio Hidalgo is a Singer/Actor/Dancer from Long Island NY. His career started as a child dancing and singing in school productions and now he does TV and Commercials. His latest TV credits includes a commercial for Target and a featured role in the ID Discovery episodic "In Pursuit with John Walsh". His Theatre roles include Chad in the musical "All Shook Up" Baloo in "The Jungle Book" and Stanley Robertson in the original comedy "Walter's Wish" which won the 2017 BroadwayWorld Long Island Award for Best Play. Mauricio is very grateful for his time at Atlantic and for all the help and guidance received by such an amazing faculty. That gratitude is also extended to Will and York for putting together a great show and to Sam for assistant directing and Jessica for being a great stage manager. As always nothing would ever be possible without the love and support of Mauricios family and friends who always support him in all his ups and downs. He is very fortunate and honored to now extend that family to include his fellow actors in the Evening Conservatory and everyone he has met and worked with at The Atlantic Acting School.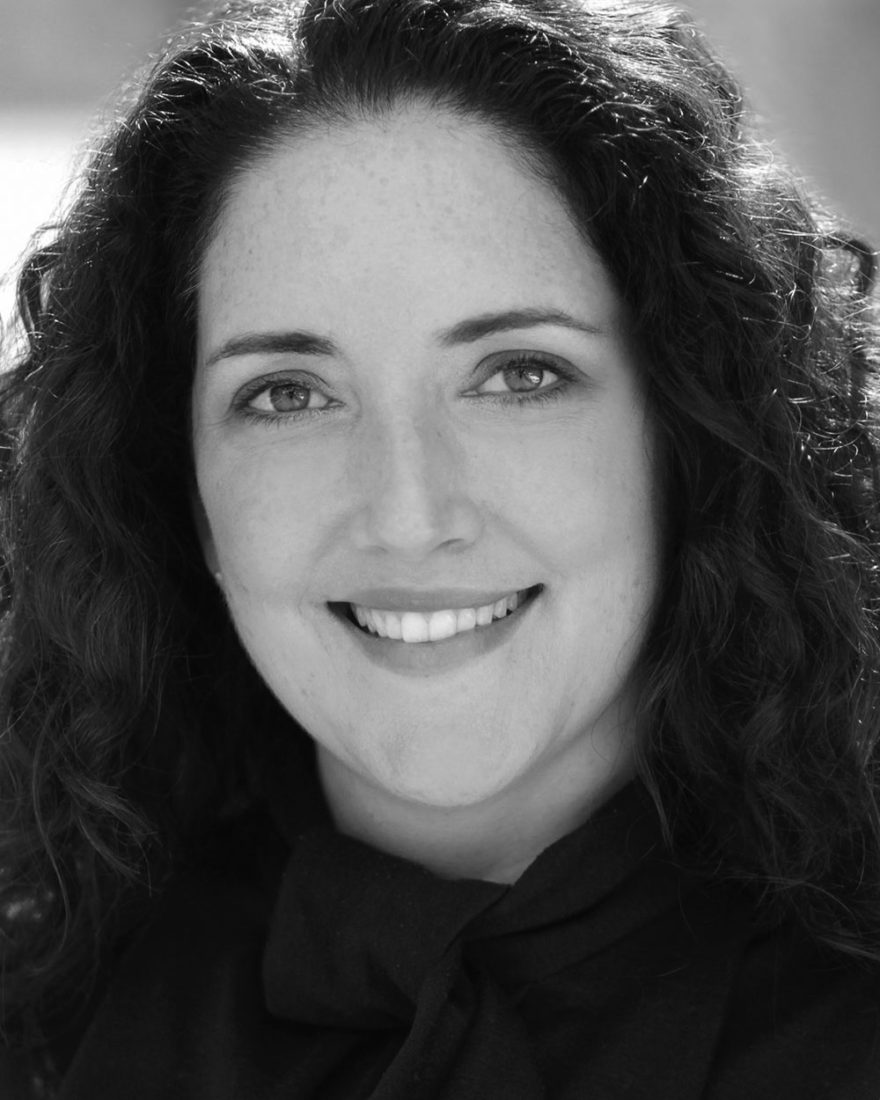 Megan Keefe
Megan Keefe is an actor / singer living in Brooklyn, NY. Previous credits include BOEING BOEING at ANTRIM PLAYHOUSE, PRINCESS IDA with the Blue Hill Troupe, and RUMORS. She is a graduate of the Evening Conservatory at the ATLANTIC ACTING SCHOOL. She has performed cabaret at Don't Tell Mama and the Metropolitan Room, has studied Improv at UCB, sung numerous G&S shows with the Blue Hill Troupe (bht.org), studied Music Theory at Juilliard, studied voiceover with Marla Kirbin and Bruce Kronenberg and done intensive artist workshops with Alaine Alldaffer from Playwrights Horizons. Megan has a B.A. in Theology and English from Georgetown University and is looking forward to creating her own work. https://www.facebook.com/megan.keefe https://www.instagram.com/mkeefe1/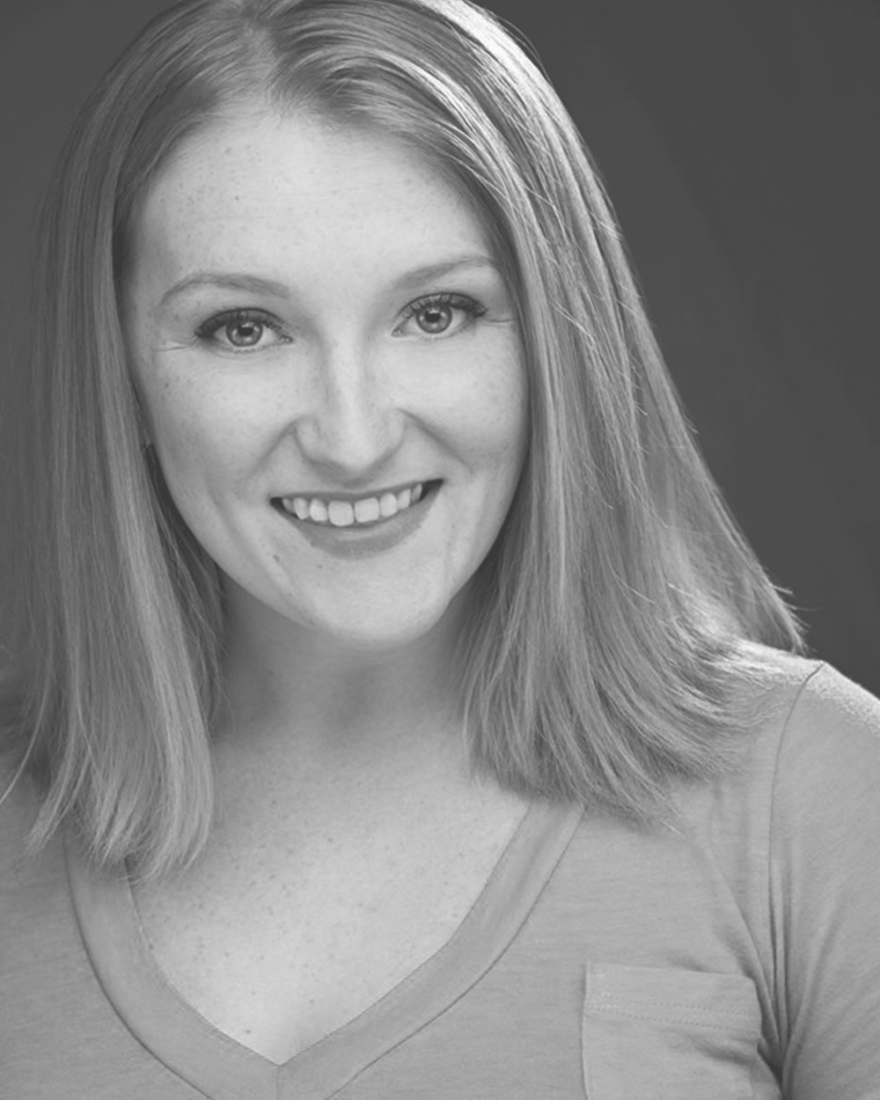 Jessica Lane
Jessica Lane has been interested in acting ever since her sixth-grade production of Romeo and Juliet. She pursued theatre all throughout her education and went on to attend the University of Mary Washington where she received her BA in Theatre. Some of her favorite roles that she played there were Clear Glass Marbles in Talking With, the Duchess of Berwick in Lady Windermere's Fan, and Dotty in Noises Off. Jessica was thrilled to be accepted into Atlantic Acting School's Evening Conservatory Program. She is grateful for the extensive training that she received in these classes and has grown so much through this experience. She gives much thanks to Atlantic for their training, and also to her family for their support.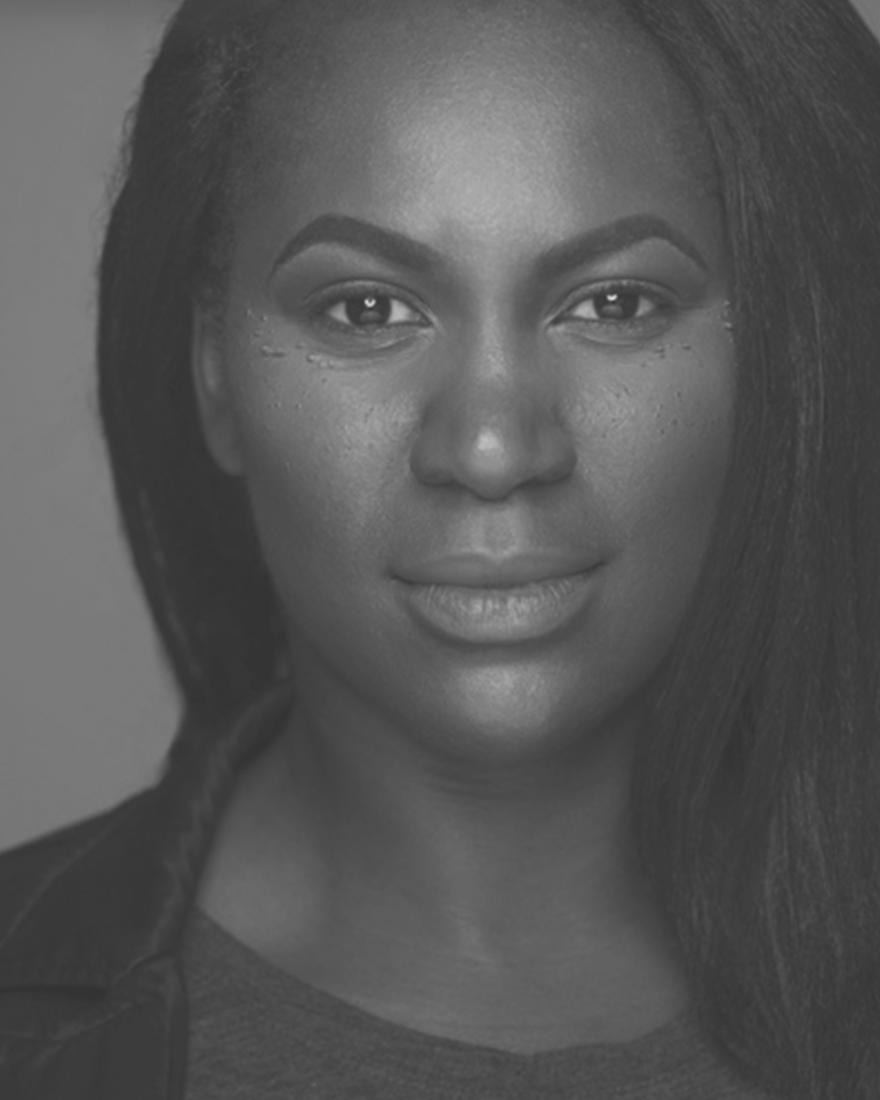 Kenisha Morgan
At the age of 15, Kenisha told her parents that she wanted a DVD player & a DVD for her birthday. Her parents acquiesced. She watched The Hurricane starring Denzel Washington. At that moment, she wanted to become an actress. Since then, she hasn't stopped. Kenisha is an enthusiast for acting training. She graduated from Northwestern University's Theatre program and she studied with GregAlan Williams-Greenleaf, Remember the Titans-, Tim Phillips, Regina Taylor-The Unit-, and so forth. Outside of acting, Kenisha is a writer, editor, content creator, & filmmaker. She is the creator of #DBWHMONOSERIES an acronym for Da Black Woman's Hair Monoseries. It is a series of monologues about the black woman's hair on Kenisha's IG page. Kenisha is thrilled to finish her acting training program at the prestigious Atlantic Acting School & she is looking forward to the future. Follow Kenisha on IG @kenishalmorgan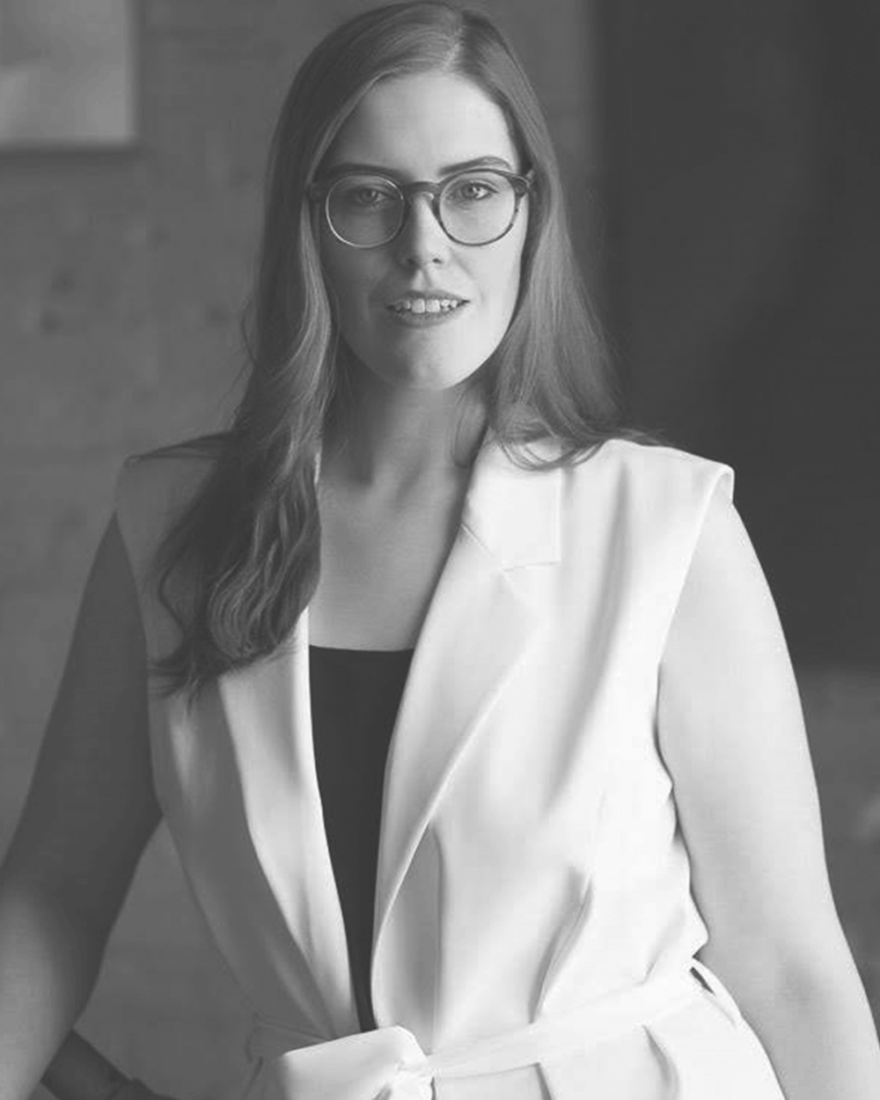 A. Jade Munsie
A. Jade Munsie is a Canadian jokester. She received her BA in Drama from the Concordia University of Edmonton. Prior to attending Atlantic's EC, she was a puppeteer with the Edmonton Epilepsy Association (Kids on the Block productions). From the EC, she will be joining Vancouver's Pacific Theatre as an Acting Apprentice in their '19/20 season. Thriving on smiles, joy and laughter, it was Lucille Ball, Doris Day, Red Skelton, and the grace of God that brought her to this industry. At the end of the day, all she wants is to make people laugh and think. You can follow what she's up to by sending her an email: ajademunsie@gmail.com and taking her for cake.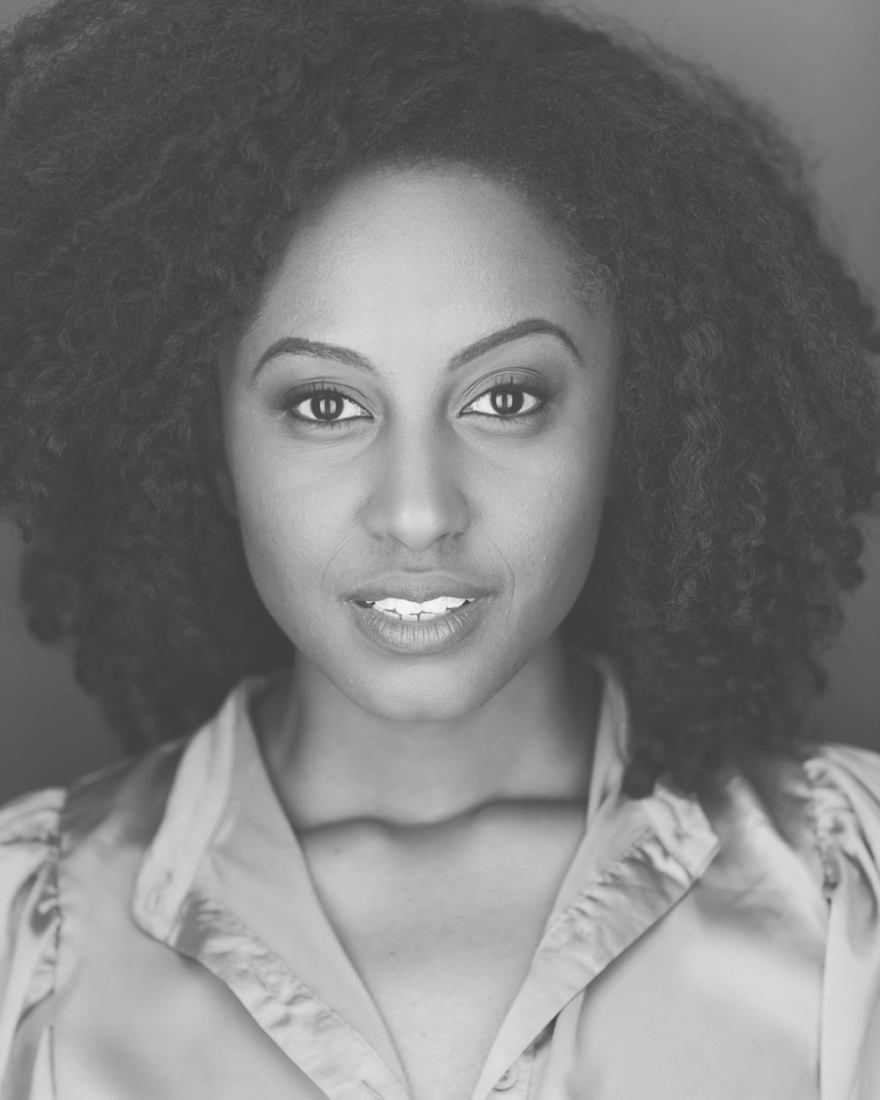 Melle Phillips
Melle Phillips is a multifaceted artist and performer. Born and raised in Brooklyn, NY she is committed to sharing her passion and using it to be a beacon for others. She began training in vocal music and dance in her early years. It was then that her love for storytelling began. She performed under the tutelage of John Goring(The Wiz), Louis Johnson(The Wiz) and originated a role for Eleo Pomare's "Nuh Sweet Yuh Know." Melle went on to pursue a Creative Writing degree from FSU, and an MA in Educational Theatre from NYU before attending conservatory at The Atlantic Theater Company. Most recently she played Kendra in ATC's You're Gonna Be Famous. She is committed to adjusting the lens on society's view of "the other" through the exploration of movement, voice and intention. Keep up with the journey at www.mellephillips.com.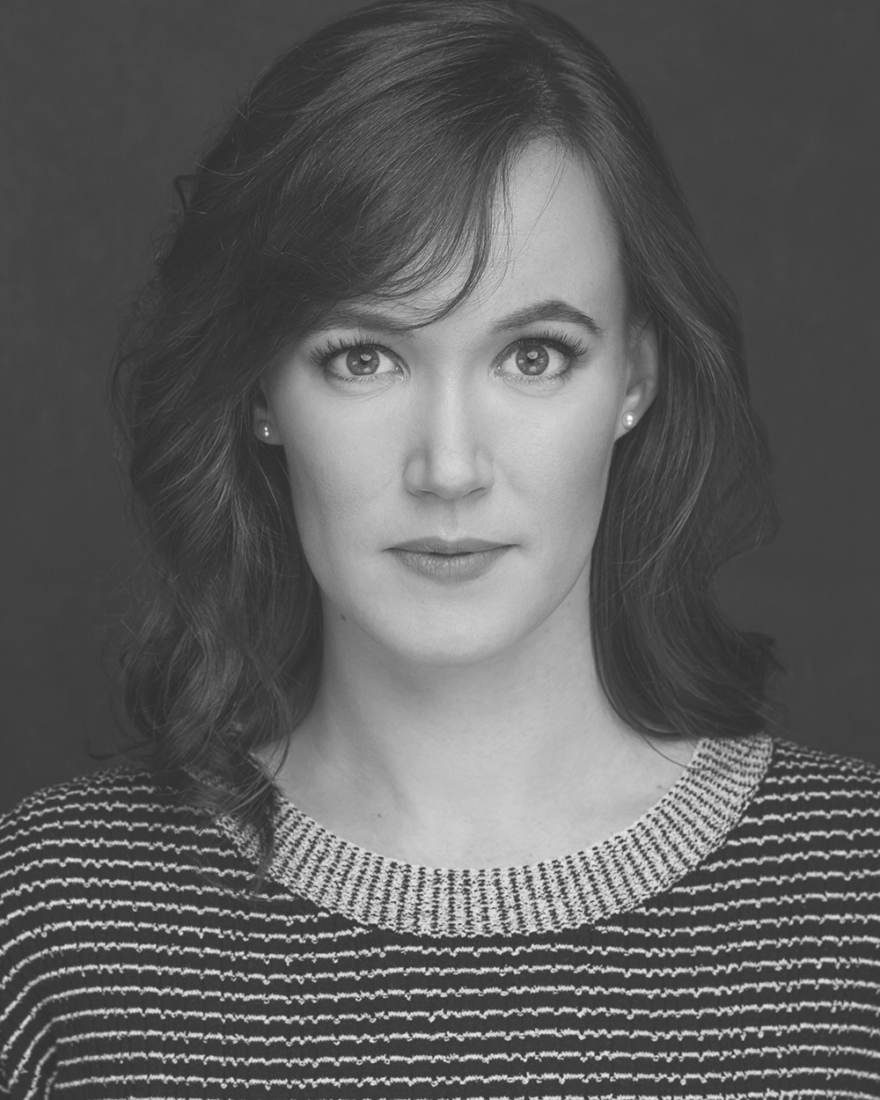 Emma Powers
Emma is a former professional ballet dancer, who was the first American woman to graduate from the Bolshoi Ballet Academy in Moscow, Russia. After dancing for Oregon Ballet Theater and Silicon Valley Ballet, she decided to broaden her horizons and move to New York City. In addition to attending the Evening Conservatory, Emma is a junior at Columbia University.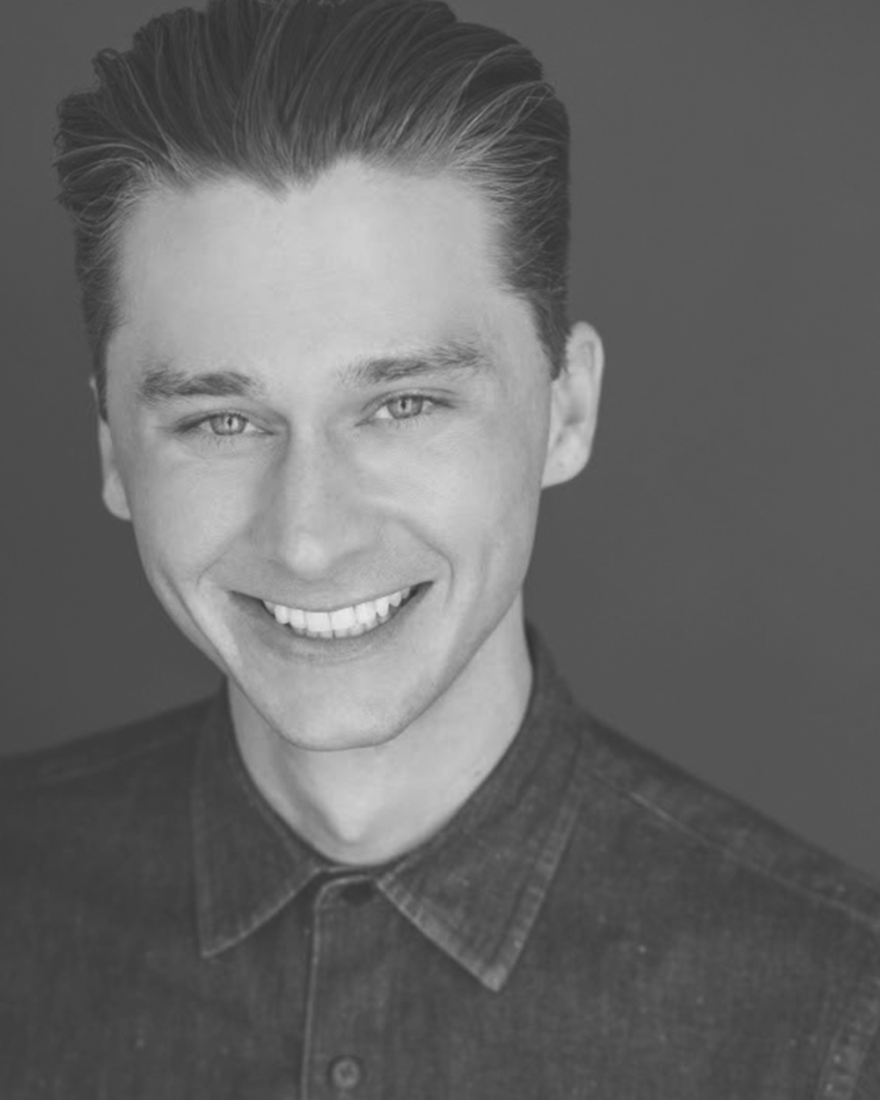 Jacob Robert
Jacob Robert is a New York City based artist and dancer. Past credits include Visions with Alvin Ailey Dance Theater, Footloose Havasu Live (Ren), Nutcracker Spreckels Theatre (Prince), company member of Unity Dance Ensemble, as well as various music videos and performance art in NYC galleries. Jacob studies with Jennifer Archibald (Arch Dance), Reid & Harriet Designs, and continues to develop through experimental and formal styles. jacobrobert.com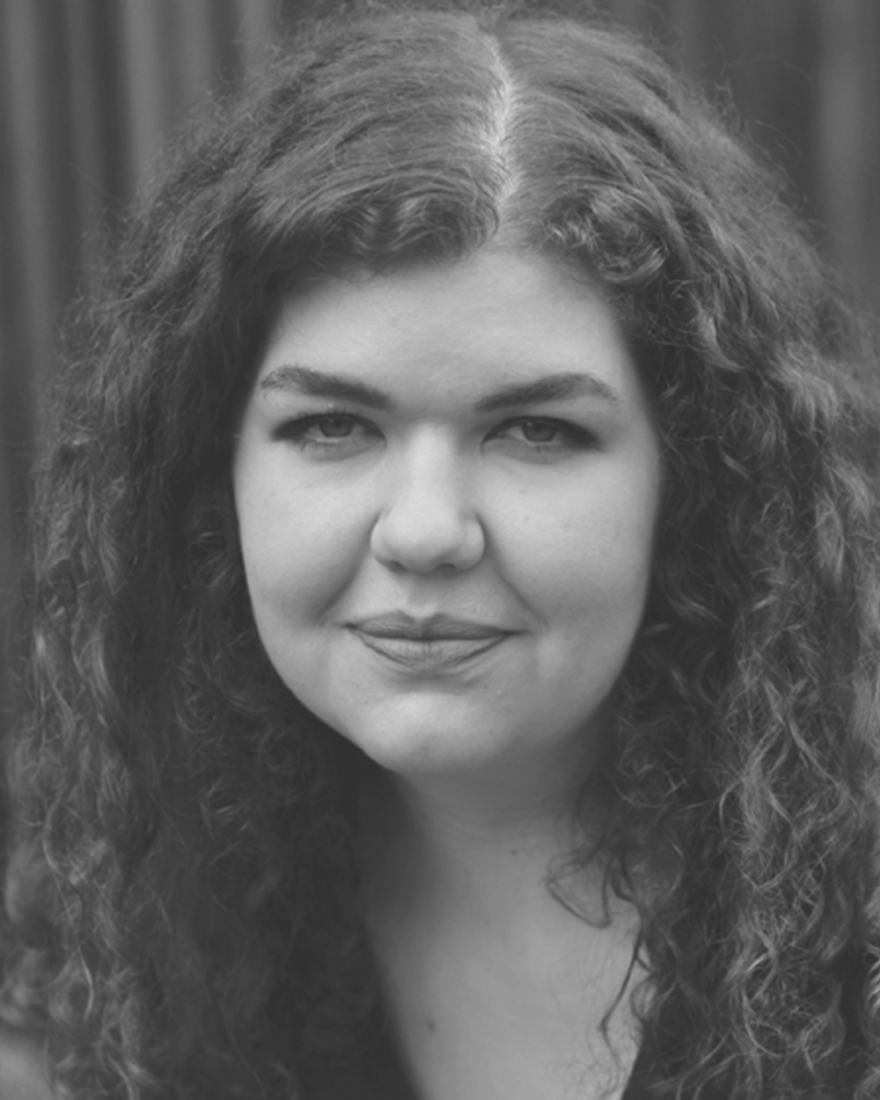 Chelsey Staples
Chelsey Staples is an actress and singer, originally from Maine, now based in New York City. She recently graduated from Northern Vermont University with a BA in Theater and Musical Theater Past credits include Luisa in Nine at NVU and Thyona in Big Love at NVU. chelseystaples.com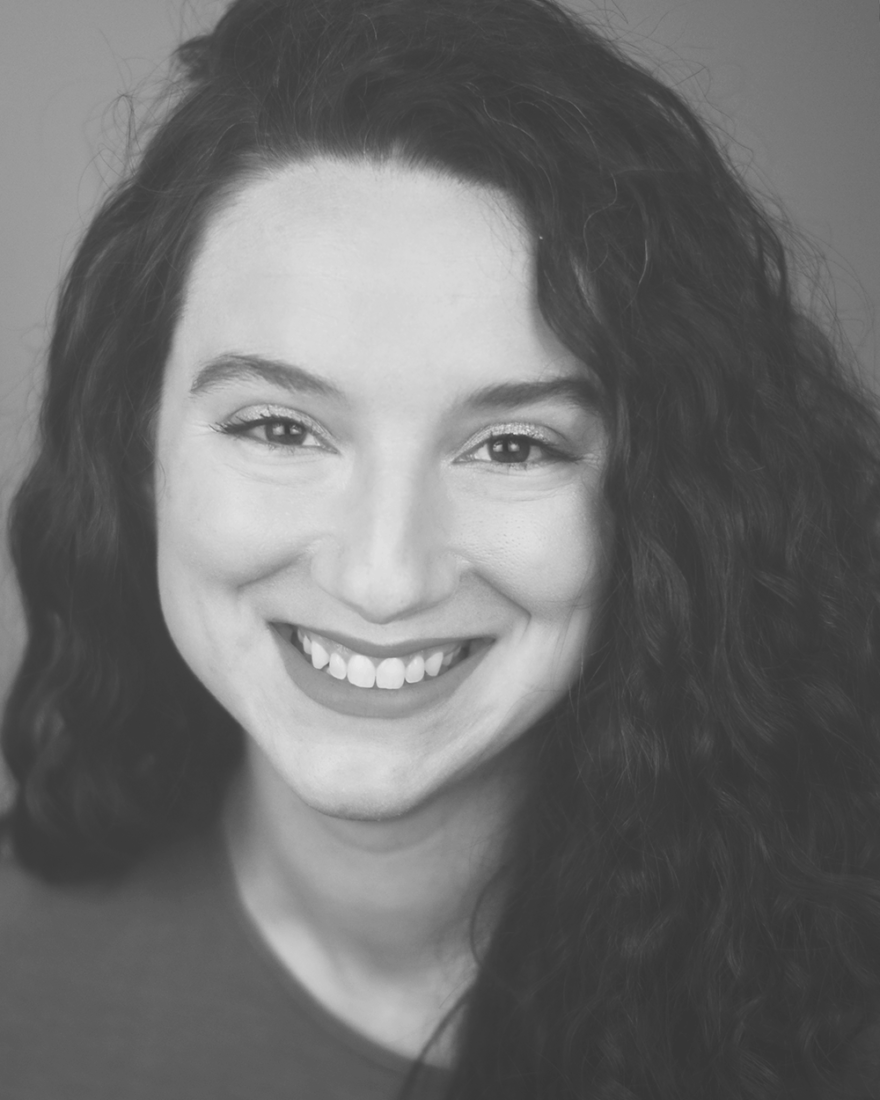 Grace Stump
Grace is an actor, choreographer, and dog enthusiast based in New York. Some recent regional credits include: Steel Magnolias, To Kill a Mockingbird, Tulsa! A Radio Christmas Spectacular, Little Women, Charlotte's Web, and Great Cross Country Race. @young_grahs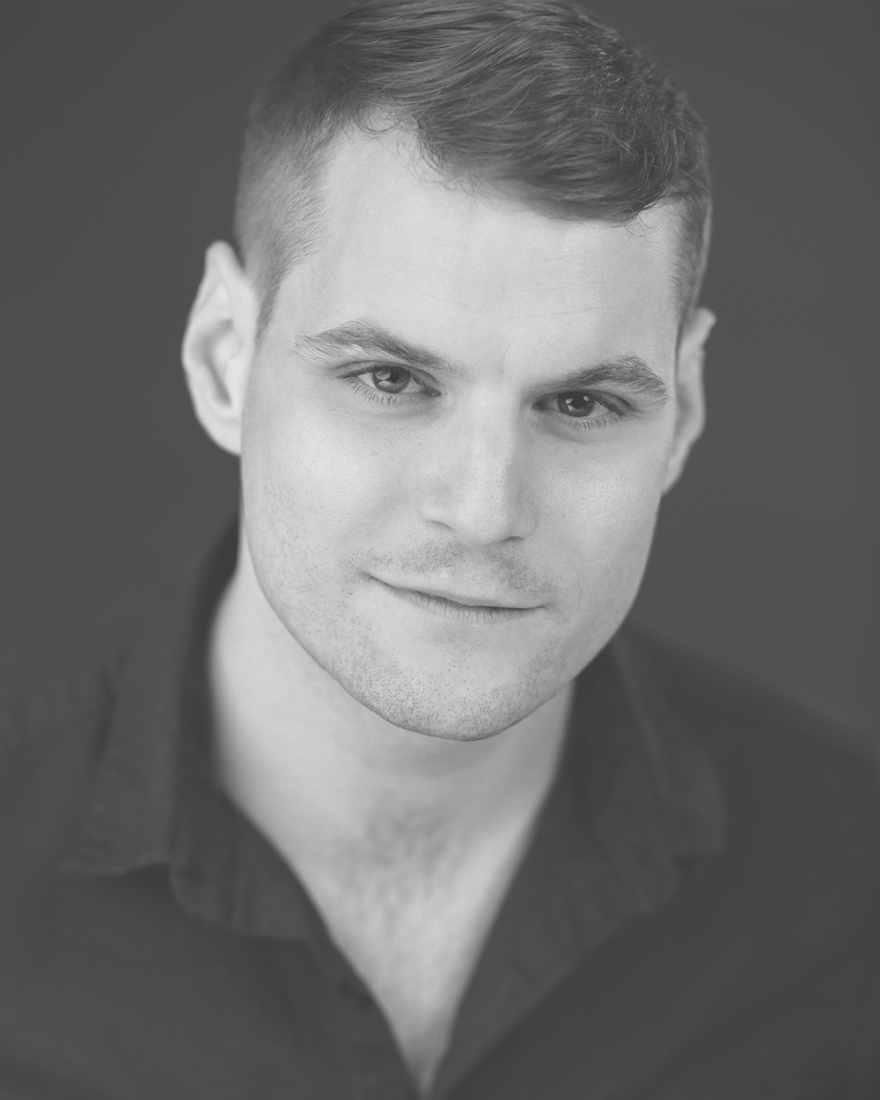 Patrick Steadman Taylor
Patrick Steadman Taylor is an actor with Tourette Syndrome originally from Florida and now living in New York. Regional Theatre: Is He Dead? (O'Shaunessy), An Enemy of the People(Billings) and Charlotte's Web (Templeton) at Greenbrier Valley Theatre. New York Theatre: Pretty Theft (Joe) at The C.O.W., Lucy's Sick (Richard/Devising Member) at Jeffery Ledder Gallery, Line (Stephen) at 13th Street Repertory Company and Dog Sees God (Van) at The Tank. Film: Password by Means of Productions, Not Another Immigrant Story by To & Fro Productions, Slights by Tony Koros. Additional Credits: Taylor is a graduate of Marshall University (B.F.A.), Florida School of the Arts (A.S.) and The Atlantic Acting School Professional Evening Conservatory Program. Taylor is also a member of The 2019-2020 Professional Training Company at The Actors Theatre of Louisville. For more information, please visit patricktayloractor.com and follow @ptayloractor.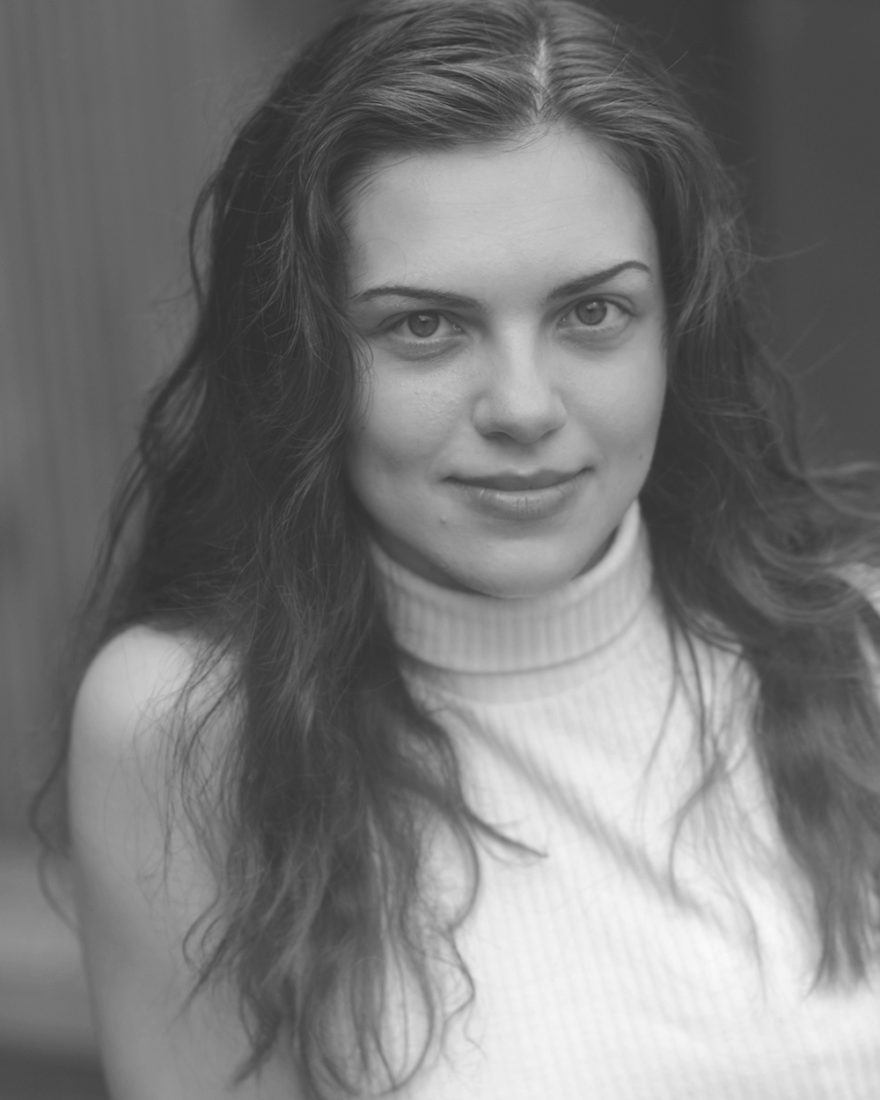 Amy Catherine Welch
Amy Catherine Welch is an actor, singer-songwriter and playwright based in New York City. She recently studied at the Gaiety School of Acting, Powerhouse Vassar, Mount Holyoke (BA), and has professional experience studying and working with Berkshire Theatre Group. Notable past credits include: Mitzi Travers in Fiorello! (BTG). Rooke Theatre: Sally Bowles in Cabaret, Corie Bratter in Barefoot in the Park, and Demetrius in A Midsummer Night's Dream). In addition, Amy is also currently in the works of producing her own EP. For updates and more information go to amycwelch.com and @amycatherine_w