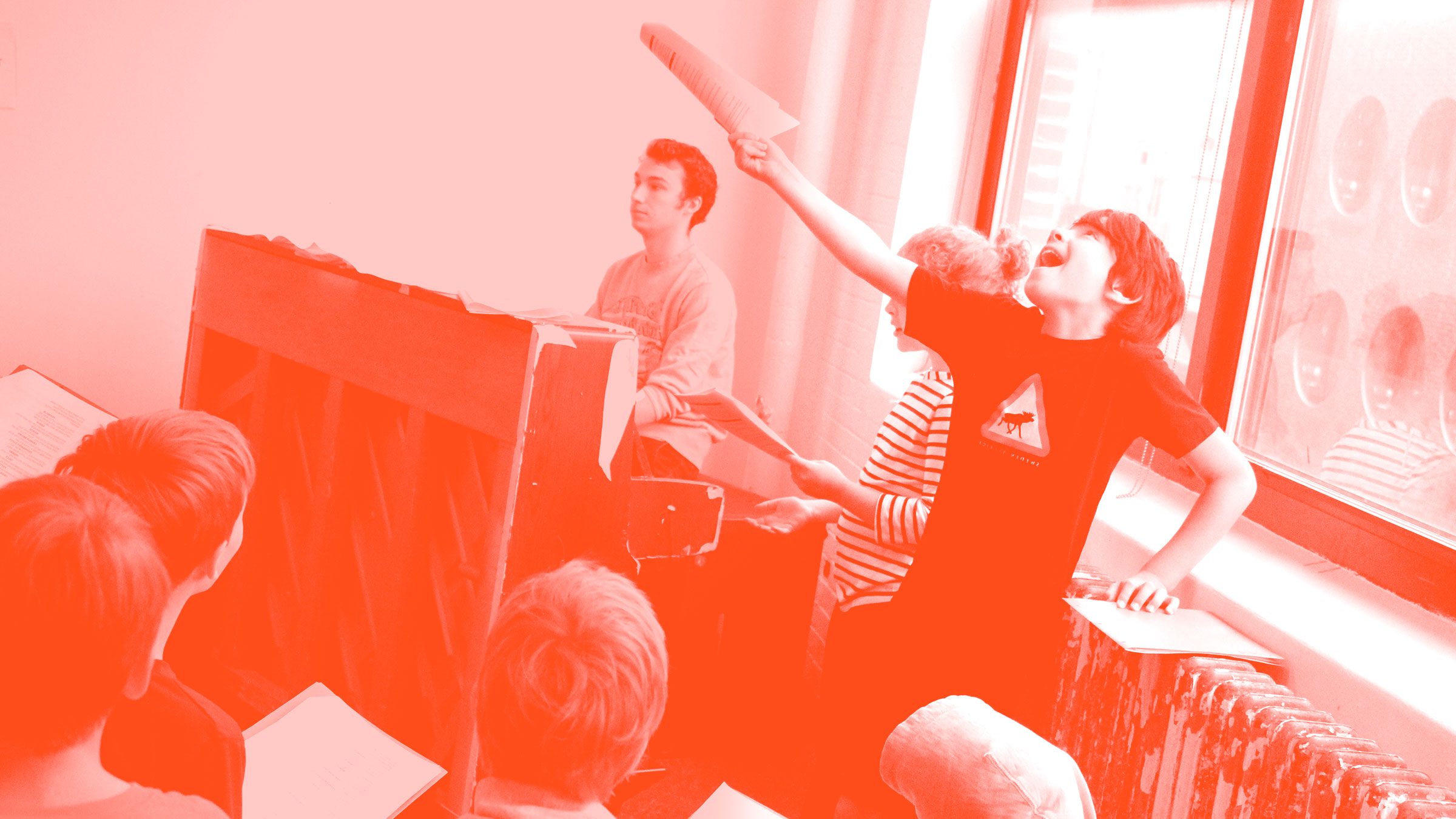 Scroll down to view
all summer camps
for ages 4 – 18
Actors spend their summer days forming a theater ensemble, rehearsing a performance, exploring techniques, and developing the courage to act for an audience. All classes culminate in a final performance at the end of the week for family and friends.
Summer Performers (Ages 4 - 5)
Summer Youth Arts (Ages 5 - 8)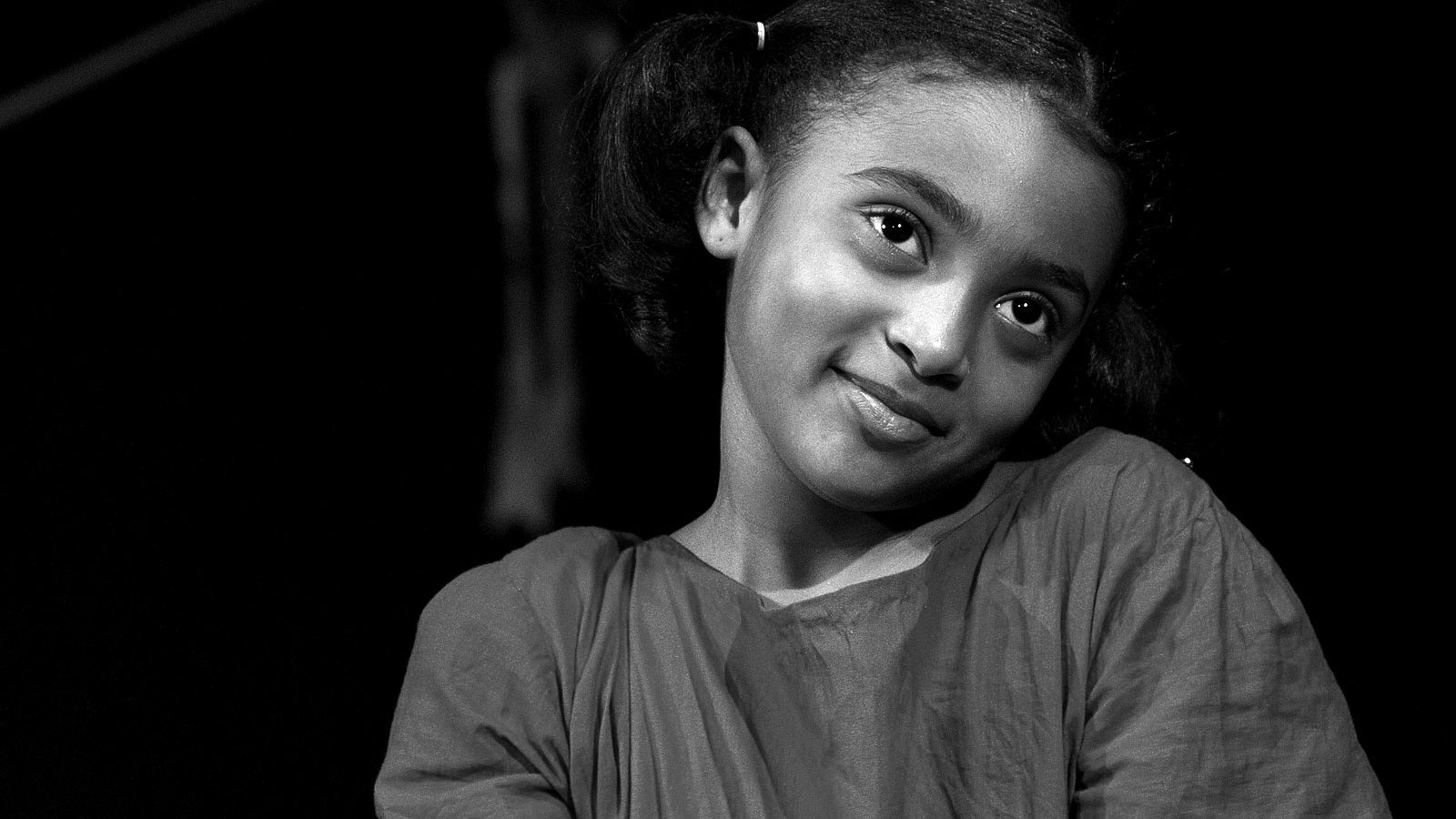 Summer Creators (Ages 9 - 11)
Creators Improv
Designed to strengthen actor's creative impulses and ability to create comedic skits on the spot. Form an improv troupe and prepare a short-form improvisational show for family and friends at the end of the week.
Monday – Friday | 9AM – 3PM | Tuition: $1,395
June 17 – 28
Creators Sketch Comedy Show
Learn classic comedic elements to create a unique sketch comedy show with instructors. Develop comedic timing while exploring the creative process as both a performer and a writer. Write new comic scenes and skits that will be rehearsed for a performance for family and friends.
Mondays – Friday | 9AM – 3PM | Tuition: $1,395
August 5 – 16
Creators Musical
These actors, with the help from their director, will weave together acting, music, and art to produce their own version of well-known shows. Dive into the rehearsal process by creating characters and producing a show for friends and family. Past shows include: You're a Good Man, Charlie Brown, James and the Giant Peach, Peter Pan, The 25th Annual Putnam County Spelling Bee, Matilda, and Seussical The Musical.
Mondays – Friday | 9AM – 3PM | Tuition: $1,395
June 17 – June 28
July 8 – July 19
July 22 – August 2
August 5 – August 16
Summer Young Actors (Ages 11 - 14)
Actors Craft Workshop
Introducing young actors to the creative exploration of acting as a craft through physical and vocal warm-ups, improvisation, acting technique, and scene study. Engage your creative abilities by participate in costume/set design workshops, and the development of an original short film project.
Mondays – Fridays | 9AM – 4PM | Tuition: $1,395
July 8 – 19
July 29 – August 9
Young Actors On-Camera Studio
Spend your days acting in front of the camera with three specific areas of focus: On Camera Technique, audition techniques, and monologues.Be introduced to elements of the Atlantic Technique, including script analysis and moment lab. Perfect for students looking for experience in front of the camera.
Mondays – Fridays | 9AM – 4PM | Tuition: $875
June 24 – June 28

Young Actor Musical Theater Intensive
For aspiring musical theater performers looking to build on their audition technique. Receive coaching on monologue & song selections to refine audition skills. Work on musical theater pieces from contemporary to classic to present to family and friends.
Mondays – Fridays | 9AM – 4PM | Tuition: $875
July 22 – June 26
Teens (Ages 15 - 18)
College Audition Bootcamp
Prepare to receive coaching on audition material, perfect for high school students applying to undergraduate arts programs and professional conservatories. High school juniors and seniors receive advice in selecting monologues, are coached on two contrasting contemporary monologues, gain college interview practice and skills, and experience a "mock" college audition in front of a guest panel.
Tuesday – Thursday | 10AM – 4PM | Tuition: $595
August 6 – August 8
4-Week Teen Ensemble
AUDITION REQUIRED. A four week acting intensive for teens. This program integrates acting classes with rigorous training in voice, speech, and movement. Classes include script analysis/scene study, Shakespeare, monologue, on-camera technique, and a guest class. The program culminates in a final performance at Atlantic. Exciting, rigorous, and fun, this program is recommended for teen actors and performers with an interest in acquiring or building on technique, or as a pre-college program/introduction to conservatory style training. For more information or questions, please email education@atlantictheater.org.
Mondays – Friday | 9:30AM – 5PM | Tuition: $2,950
July 8 – August 2
Atlantic Teen Alumni have been accepted to: Boston University, Brown, California Institute of the Arts, Carnegie Mellon, Emerson, Fordham, Howard, Kenyon, NYU Tisch, Northwestern, UCLA, UMass Amherst, University of the Arts, Yale, and more!