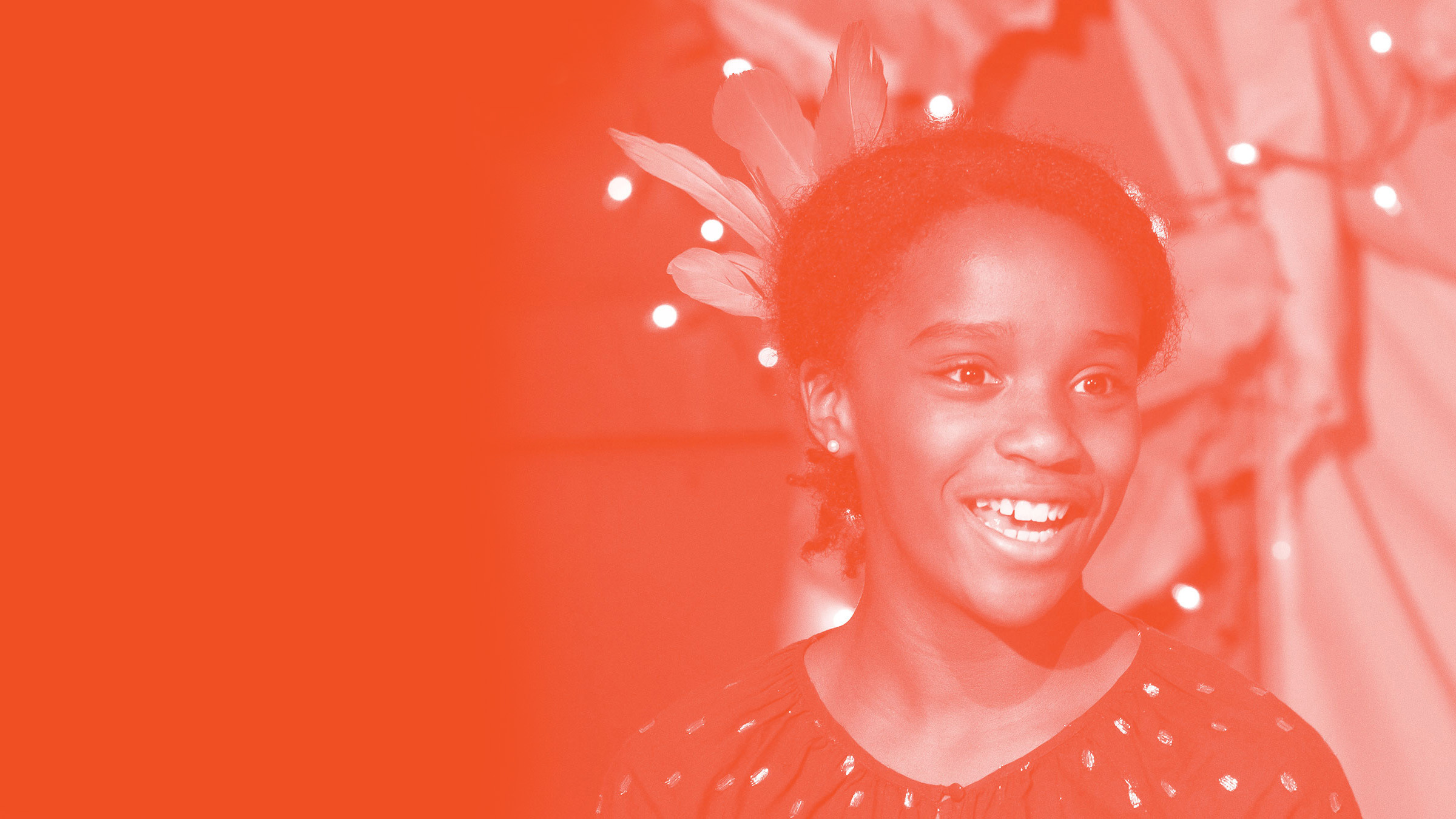 Summer Camps
for ages 5 – 14.
Summer Teen Ensemble
for ages 14 – 18.
Save $50 with code
EARLYSUMMER2022
when you register
by February 21, 2022!
We invite your young ones to continue playing, creating, and forming lifelong friendships. In addition to creating characters and scripts, young actors have opportunities to produce their own work. Each class has a focus that varies from musical theater to sketch, improv, scene study, film/TV, and more, but are all rooted in the Atlantic Technique.
COVID-19 Update:
In order t​o safeguard the health of our entire community, we are requiring Covid-19 vaccinations for all incoming and returning students ages 5 and up, as well as all Atlantic employees. All of our facilities have been upgraded to meet and/or exceed air filtration standards as recommended by the CDC.
All students and faculty must wear face coverings at all times while inside Atlantic spaces and students will observe social distancing where appropriate.
We are also closely monitoring fellow arts organizations as well as the Department of Education's Covid-19 protocols for studio spaces and classrooms. Stay tuned for any updates!
READ OUR FULL HEALTH & SAFETY POLICY
Questions? Feel free to email us at education@atlantictheater.org.
Can't wait till summer? Join us this winter/spring for after school and weekend classes!
Creators Theater | Ages 5 - 8
Youth Theater | Ages 9 - 12
COMEDY WORKSHOP

june 20 – juLY 1, 2022 | 9am – 3pm
Participants will develop their comedic timing and expression while exploring the creative process as both a performer and writer. They will write new comic scenes and skits. This workshop is designed to strengthen participant's creative impulses and their ability to create jokes and comedic bits on the spot.
$1395
ACTING WORKSHOP

AUGUST 8 – AUGUST 12, 2022 | 9am – 3pm
This camp explores the Atlantic Acting Technique, which is taught at the Atlantic Acting School's conservatory and NYU programs. Actors will work on a monologue and a scene with a focus on developing skills of "action" and "moment," exploring the rehearsal process, and learning to take direction. Actors will learn fun theater games.
$725
FILM WORKSHOP

AUGUST 15 – AUGUST 19, 2022 | 9am – 3pm
Perfect for the student who is looking to gain experience in front of the camera, this class is a wonderful introduction to on-camera work through an exploration of monologues and scene work. In the second part of each day, participants will develop their own short film.
$725
Young Actors Conservatory | Ages 11-14
ON-CAMERA ACTING

june 27 – juLY 1, 2022 | 9am – 4pm
Participants will work in front of the camera with three specific focuses: Audition technique, commercial copy, and TV & Film scripts. Participants will be introduced to elements of the Atlantic acting technique, including script analysis and moment lab. They will apply these new techniques to commercial, film, and TV copy. This session is perfect for young actors looking for an introduction to helpful auditioning skills and experience in front of the camera.
$875
THE ACTOR'S CRAFT WORKSHOP

JULY 11 – juLY 22, 2022 | 9am – 4pm
This intensive will introduce young actors to the creative exploration of acting as a craft. Through physical and vocal warm-up, improvisation, acting technique, and scene study, students engage their creative abilities, participate in costume/set design workshops, and develop an original short film project.
$1395
MUSICAL THEATER INTENSIVE
JULY 25 – juLY 29, 2022 | 9am – 4pm
The perfect program for aspiring musical theater performers looking to build on their audition technique. Participants will be coached on monologue and song selection, and will refine an audition monologue and song. They will work on material from contemporary or classic musical theater pieces. Participants can work on pre-selected material or be provided with type-appropriate selections.
$775
FILM TECHNIQUE INTENSIVE
AUGUST 1 – AUGUST 5, 2022 | 9am – 4pm
Participants will work in front of the camera, specifically focusing on acting for film technique, utilizing monologues and scene work. Students will be introduced to elements of the Atlantic acting technique, including script analysis and moment lab. This class is perfect for the young actor looking to develop film acting skills, learn acting vocabulary, play fun theater games, and explore performance dialogue through readings of film scenes.
$775
COMEDY INTENSIVE
AUGUST 15 – AUGUST 19, 2022 | 9am – 4pm
This class is an introduction to different comedy styles and formats. Bringing their unique voices and personalities to the ensemble, the group will become a comedy troupe and will work towards a performance of short comedy sketches and comedic bits to share with family and friends.
$725
Summer Teen Ensemble | Ages 14 - 18
July 11 – August 5, 2022
MONDAY – FRIDAY | 9am – 5pm
A pre-college intensive for teens with a focus on the Atlantic Acting Technique, Practical Aesthetics. The Teen Ensemble provides an early introduction to professional-level training with a comprehensive curriculum that challenges students to push past their creative comfort zones. An opportunity to practice professional acting techniques in a supportive and collaborative environment, students get a taste of the full conservatory experience through rigorous training in voice, speech, and movement. Classes include script analysis/scene study, Shakespeare, monologue, on-camera technique, and more.
AUDITION REQUIRED!
Apply Early Decision by January 24, 2022 and save $300 (must be accepted and deposit by February 7, 2022)
Tuition: $2,950