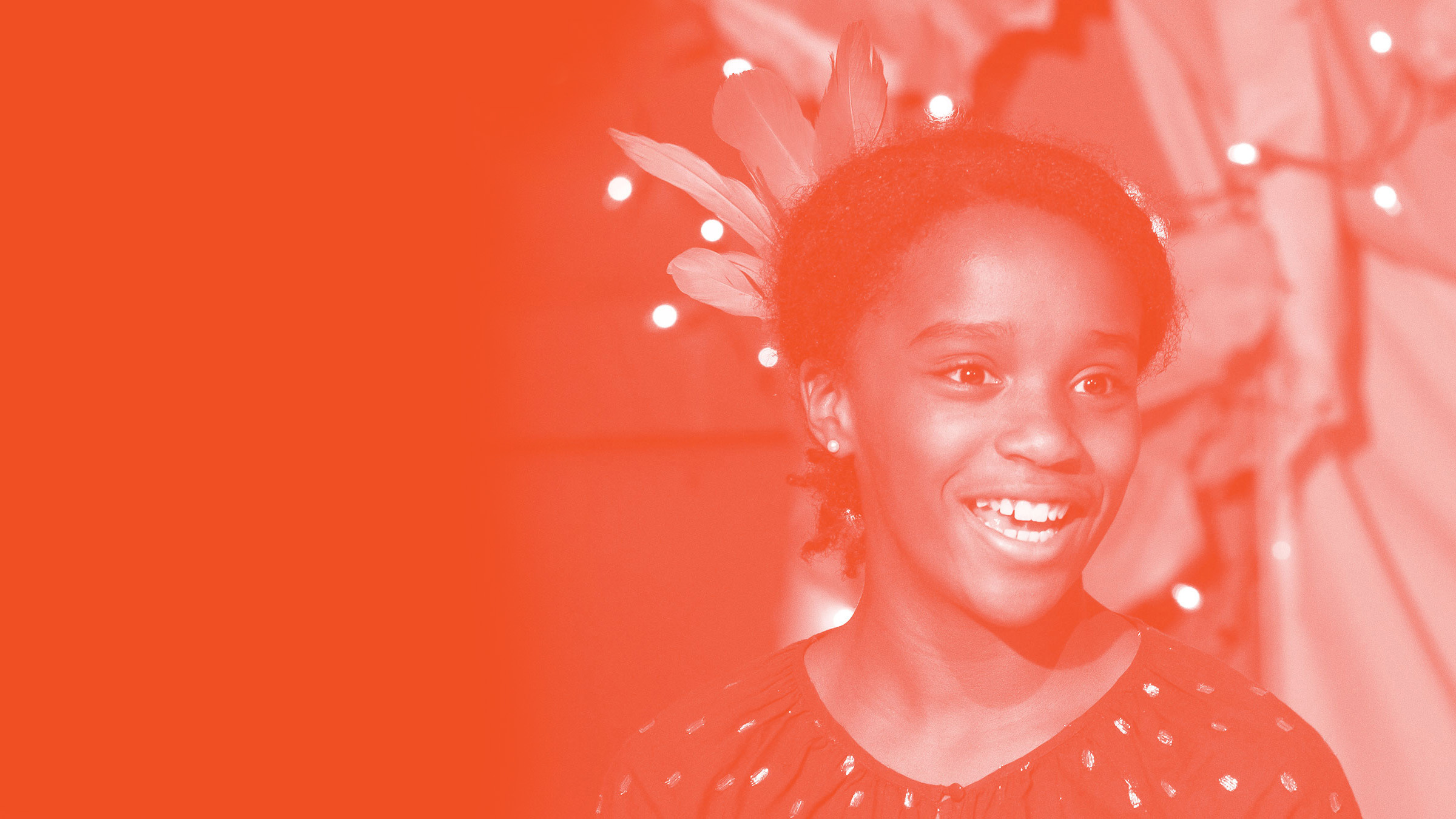 Summer Camps
for ages 5 – 14.
Summer Teen Ensemble
for ages 14 – 18.
We invite your young ones to continue playing, creating, and forming lifelong friendships. In addition to creating characters and scripts, young actors have opportunities to produce their own work. Each class has a focus that varies from musical theater to sketch, improv, scene study, film/TV, and more, and all are rooted in the Atlantic Technique.
Additional Info:
COVID-19 Update
We are thrilled to finally be returning to the classroom! In order t​o safeguard the health of our entire community, we are requiring all incoming and current students to be fully vaccinated and boosted. Our COVID-19 vaccination policy applies to all Atlantic faculty, staff, and incoming/returning students. ​Students between the ages of 5-11 (who are not eligible for the booster) must be fully vaccinated. All students and faculty must wear a mask at all times while inside Atlantic spaces. Our facilities have been upgraded to meet and/or exceed air filtration standards as recommended by the CDC. We appreciate your patience and understanding!
We are also closely monitoring fellow arts organizations as well as the Department of Education's Covid-19 protocols for studio spaces and classrooms. Stay tuned for any updates!
READ OUR FULL HEALTH & SAFETY POLICY
Questions? Feel free to email us at education@atlantictheater.org.
Afterhours Care
Afterhours care will be available Monday through Thursday until 5:00pm at $40 per day.
For more information, email education@atlantictheater.org.
Creators Theater | Ages 5 - 8
Creators Theater Arts
Ages 5 – 8
August 8 – August 12, 2022 | 9am – 3pm
Engaging unique aspects of their personalities, participants will form their own theater company. The program includes workshops in acting, storytelling, styles of theater, creative writing, music, and art. Weekly themes include "Mythical & Magical Creatures," "A Space Odyssey," "Mysterious Masquerade," "Clowning Around," "Things That Fly," and "Where the Wild Things Are."
$725
Youth Theater | Ages 9 - 12
ACTING WORKSHOP

AUGUST 8 – AUGUST 12, 2022 | 9am – 3pm
This camp explores the Atlantic Acting Technique, which is taught at the Atlantic Acting School's conservatory and NYU programs. Actors will work on a monologue and a scene with a focus on developing skills of "action" and "moment," exploring the rehearsal process, and learning to take direction. Actors will learn fun theater games.
$725
YOUTH THEATER MUSICAL

AUGUST 8 – AUGUST 19, 2022 | 9am – 3pm
Weaving together acting, music, and art, students will work on age-appropriate published theater material such as You're a Good Man, Charlie Brown, James & the Giant Peach, Alice in Wonderland, Peter Pan, and Dear Edwina. Guided by their director through the actor's process of preparation and character creation, students delve into monologue and scene work as they rehearse their show.
$1395
Young Actors Conservatory | Ages 11-14
COMEDY INTENSIVE
AUGUST 15 – AUGUST 19, 2022 | 9am – 4pm
This class is an introduction to different comedy styles and formats. Bringing their unique voices and personalities to the ensemble, the group will become a comedy troupe and will work towards a performance of short comedy sketches and comedic bits to share with family and friends.
$725
Summer Teen Ensemble | Ages 14 - 18
July 11 – August 5, 2022
MONDAY – FRIDAY | 10am – 5:30pm
A pre-college intensive for teens with a focus on the Atlantic Acting Technique, Practical Aesthetics. The Teen Ensemble provides an early introduction to professional-level training with a comprehensive curriculum that challenges students to push past their creative comfort zones. An opportunity to practice professional acting techniques in a supportive and collaborative environment, students get a taste of the full conservatory experience through rigorous training in voice, speech, and movement. Classes include script analysis/scene study, Shakespeare, monologue, on-camera technique, and more.
AUDITION REQUIRED!
Applications for Summer 2022 have closed. Stay tuned for 2023!
Tuition: $2,950