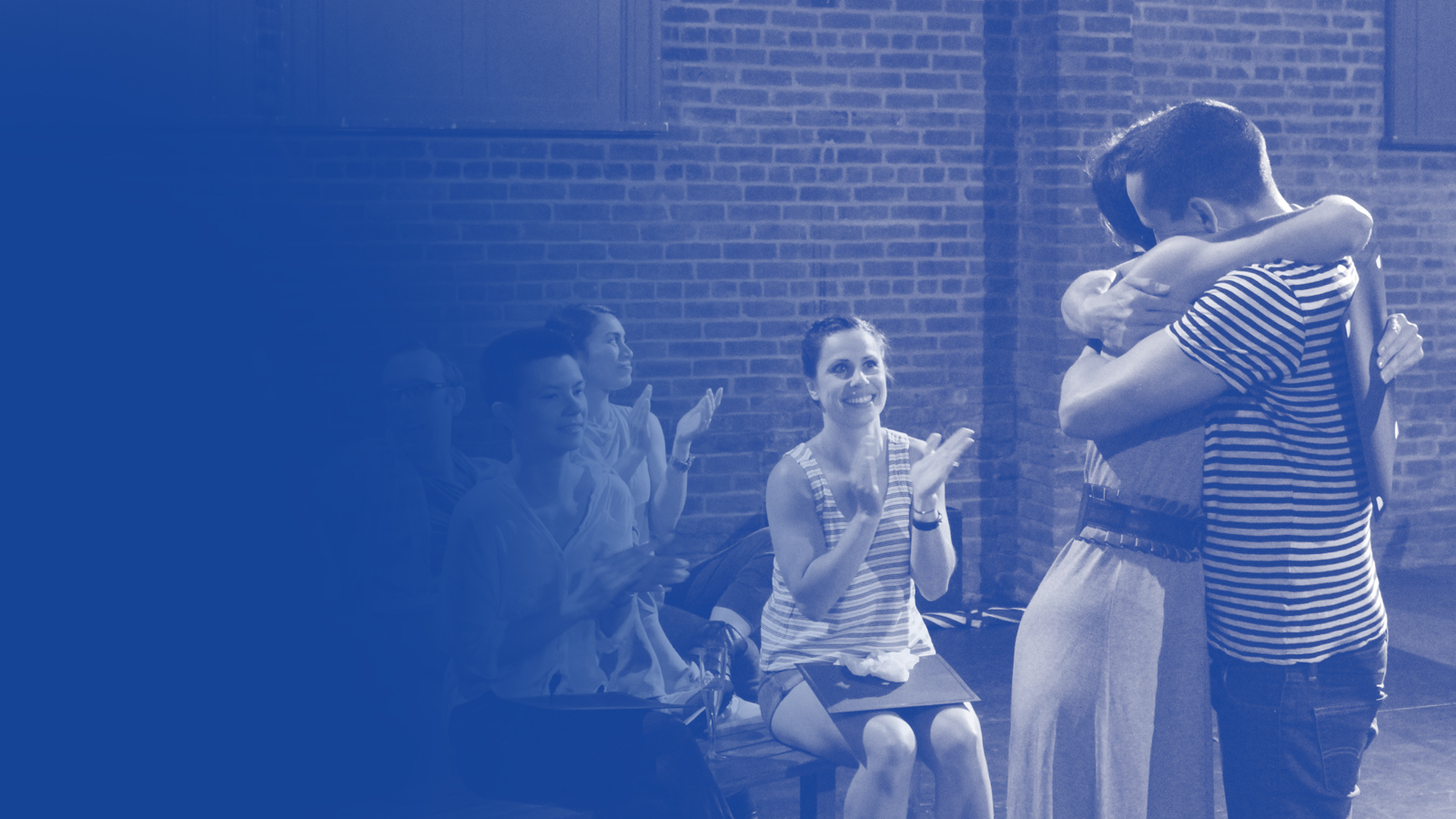 Atlantic Acting School graduates listed here will be from either the Full-Time Conservatory, Evening Conservatory, or NYU TISCH School of the Arts Department of Drama program.
Certificate Program-2 years: Acting Graduates of 2022
Evening Conservatory Graduates of 2022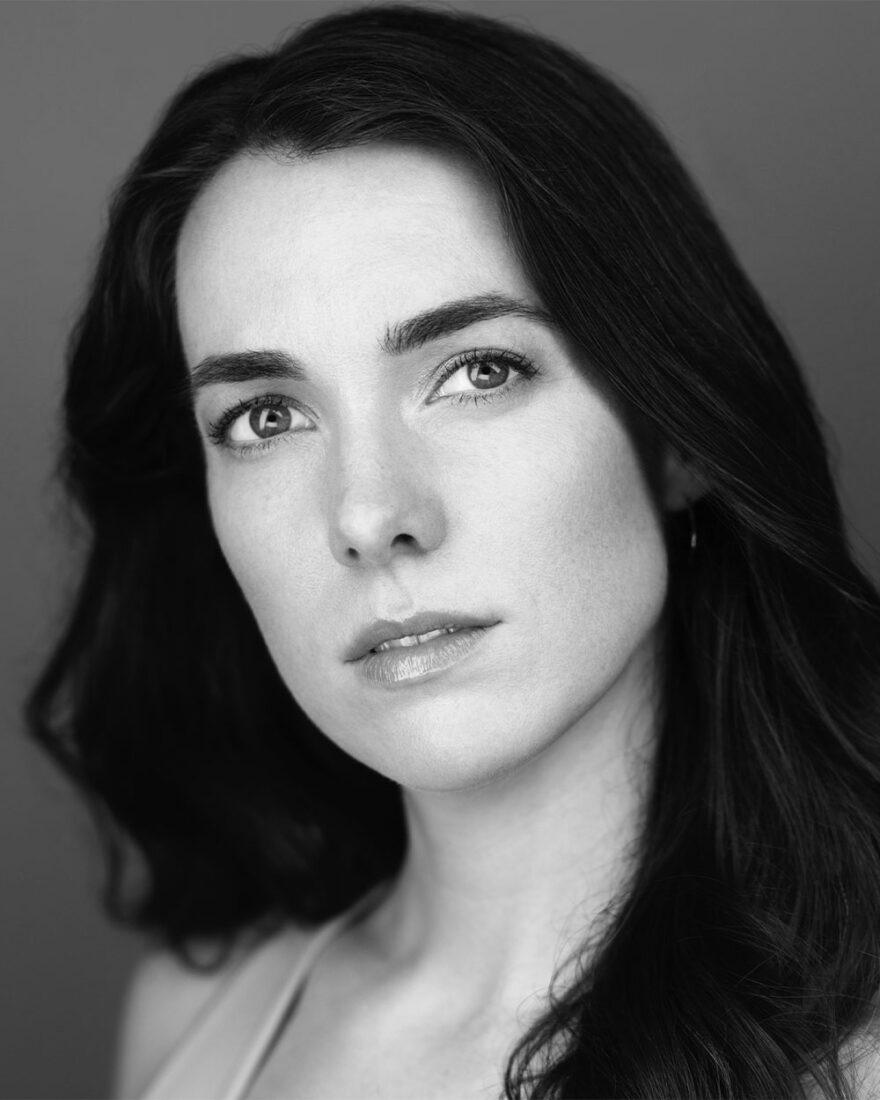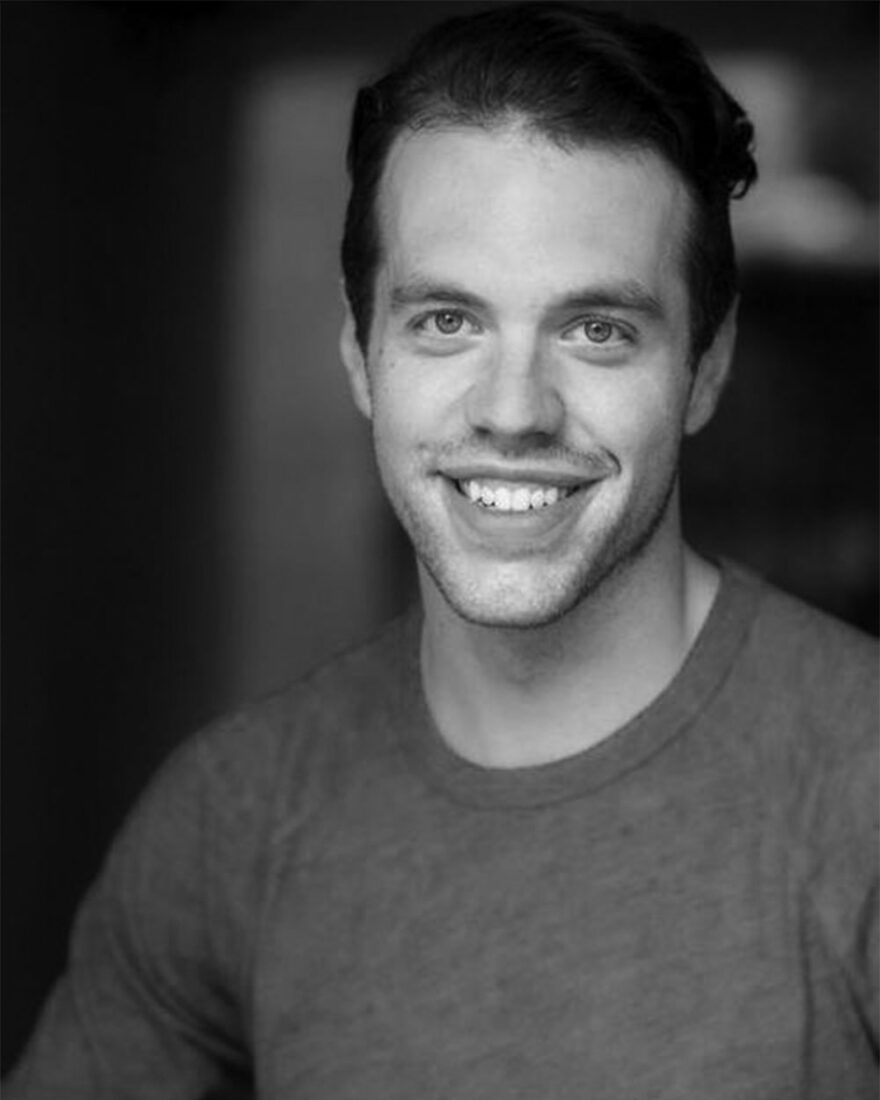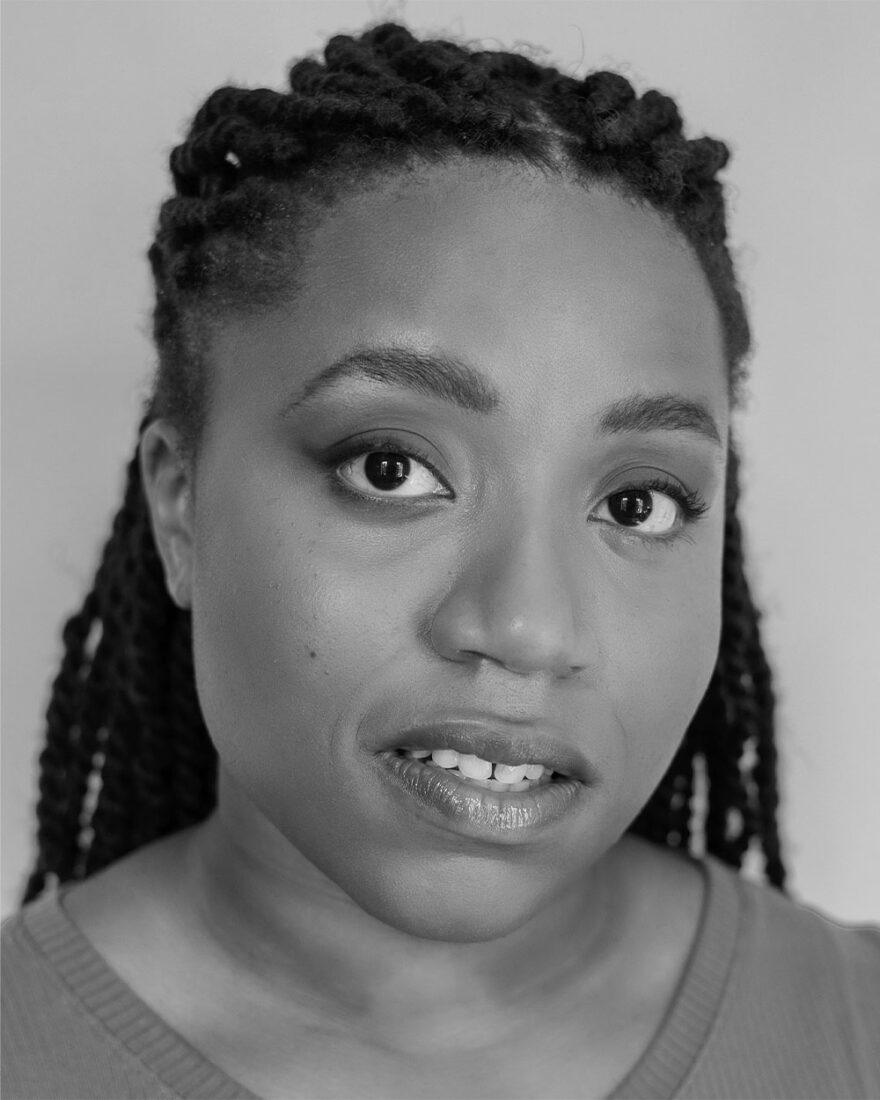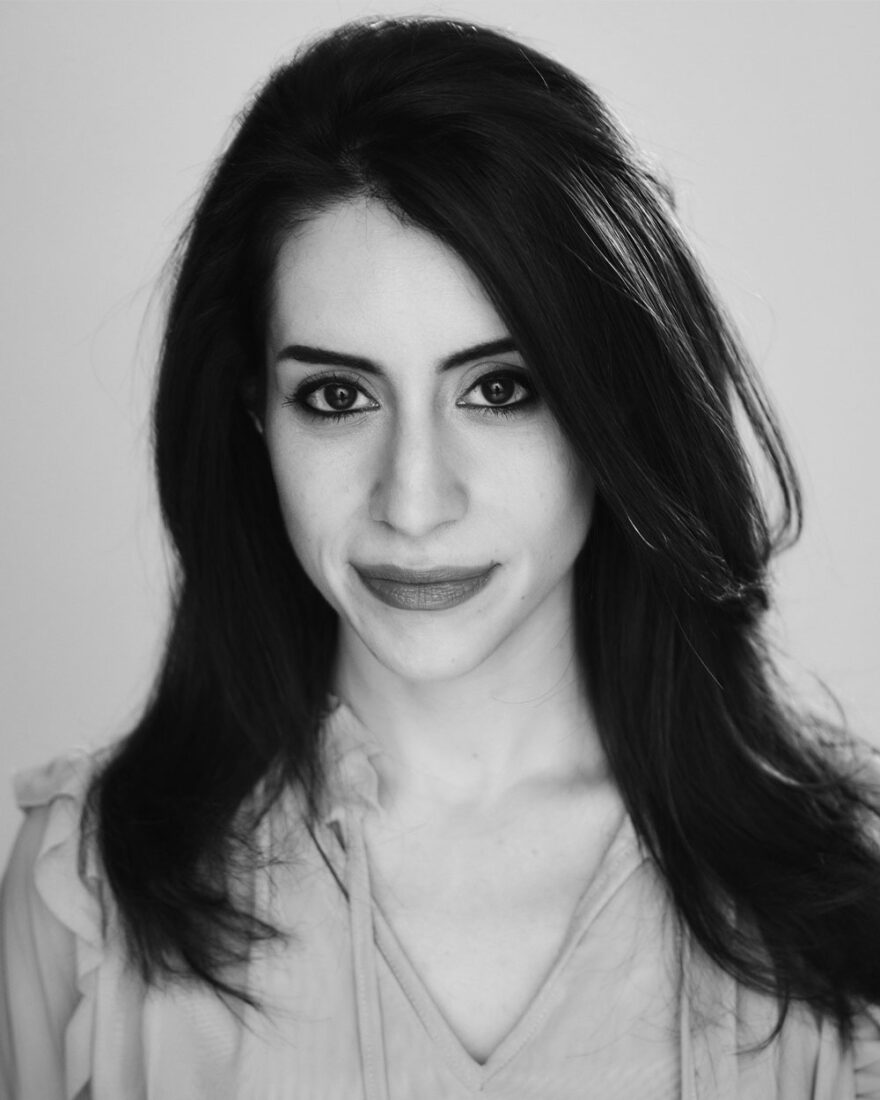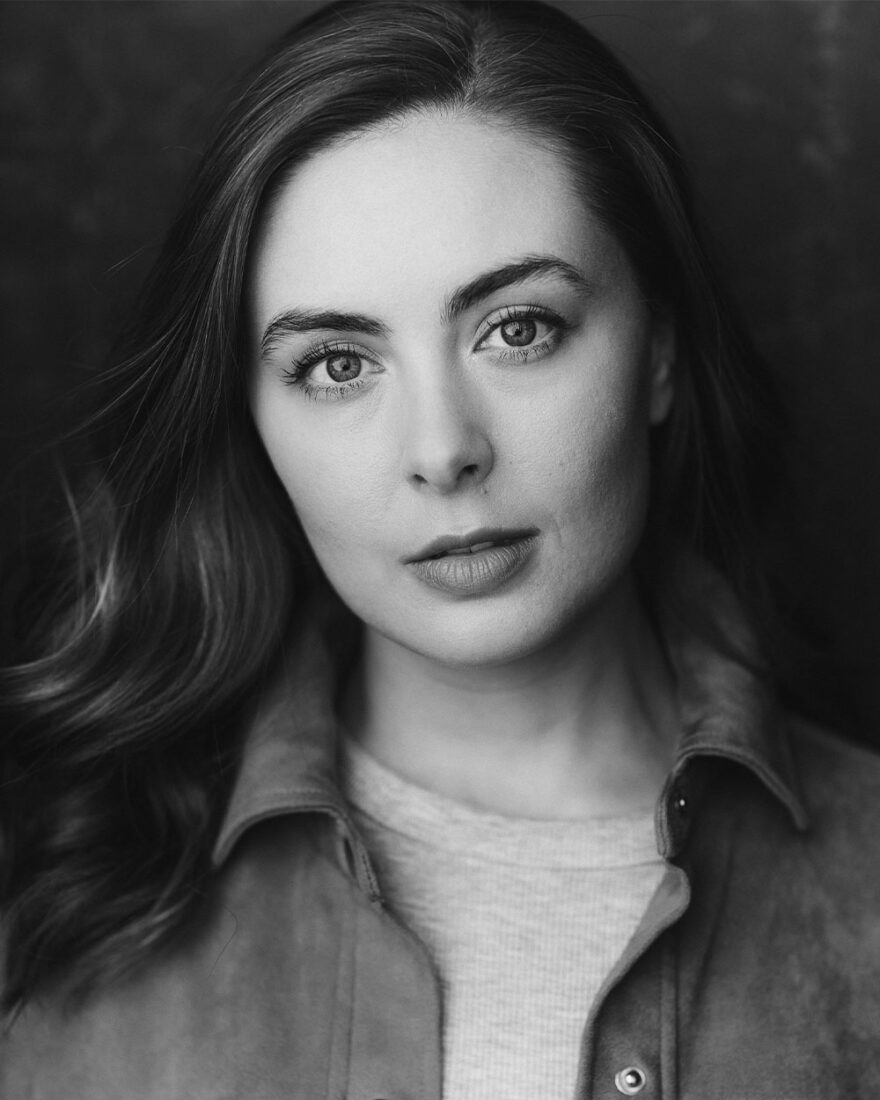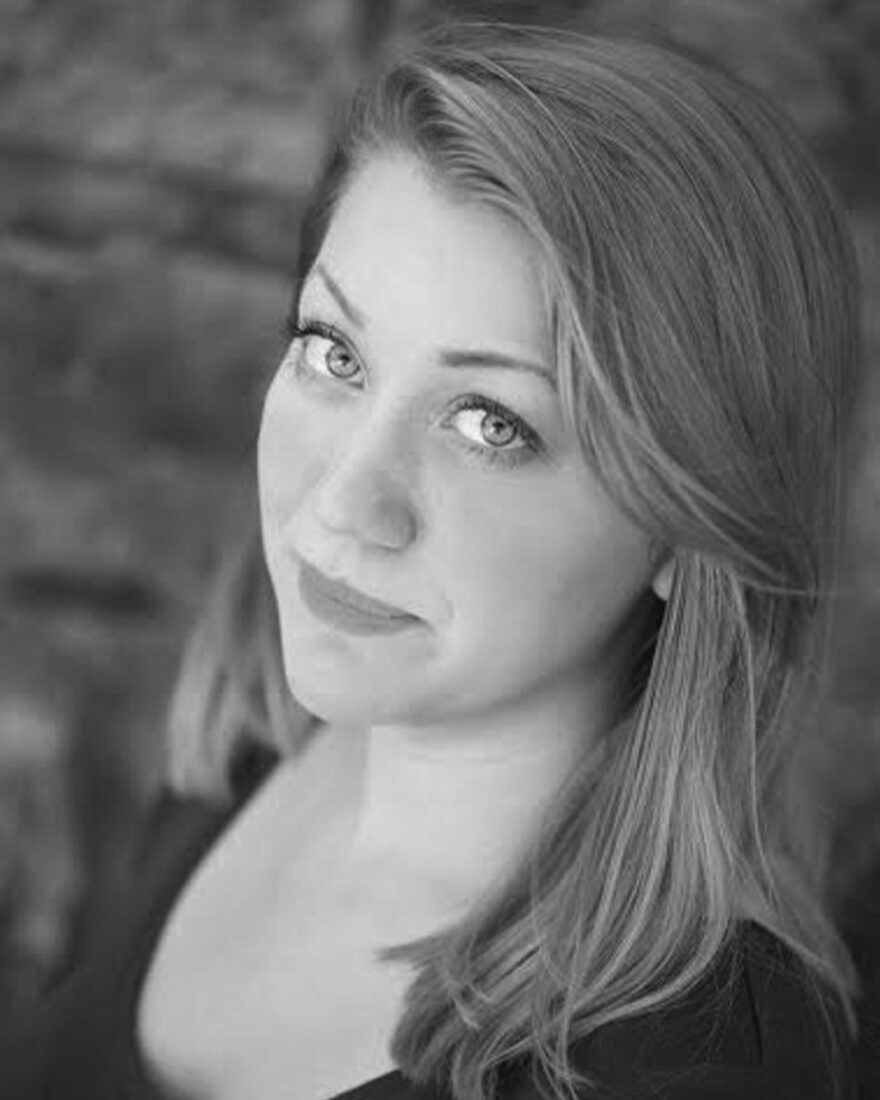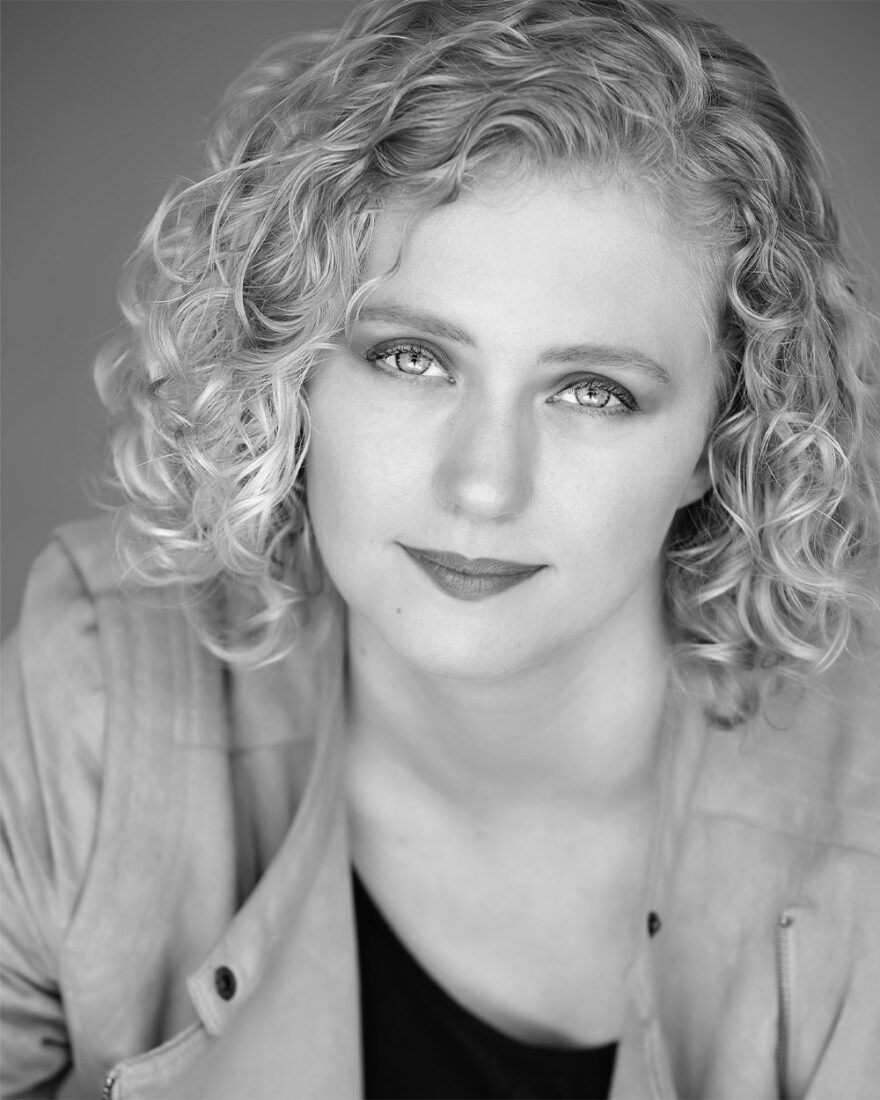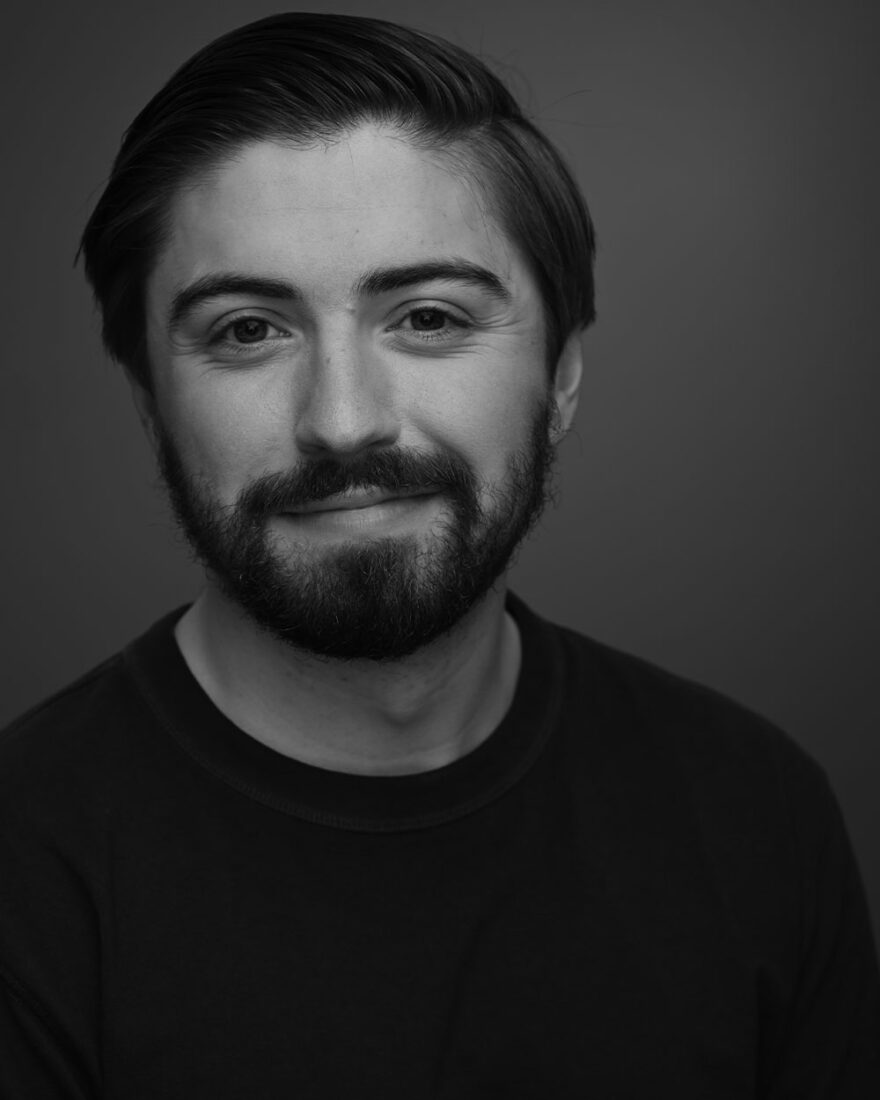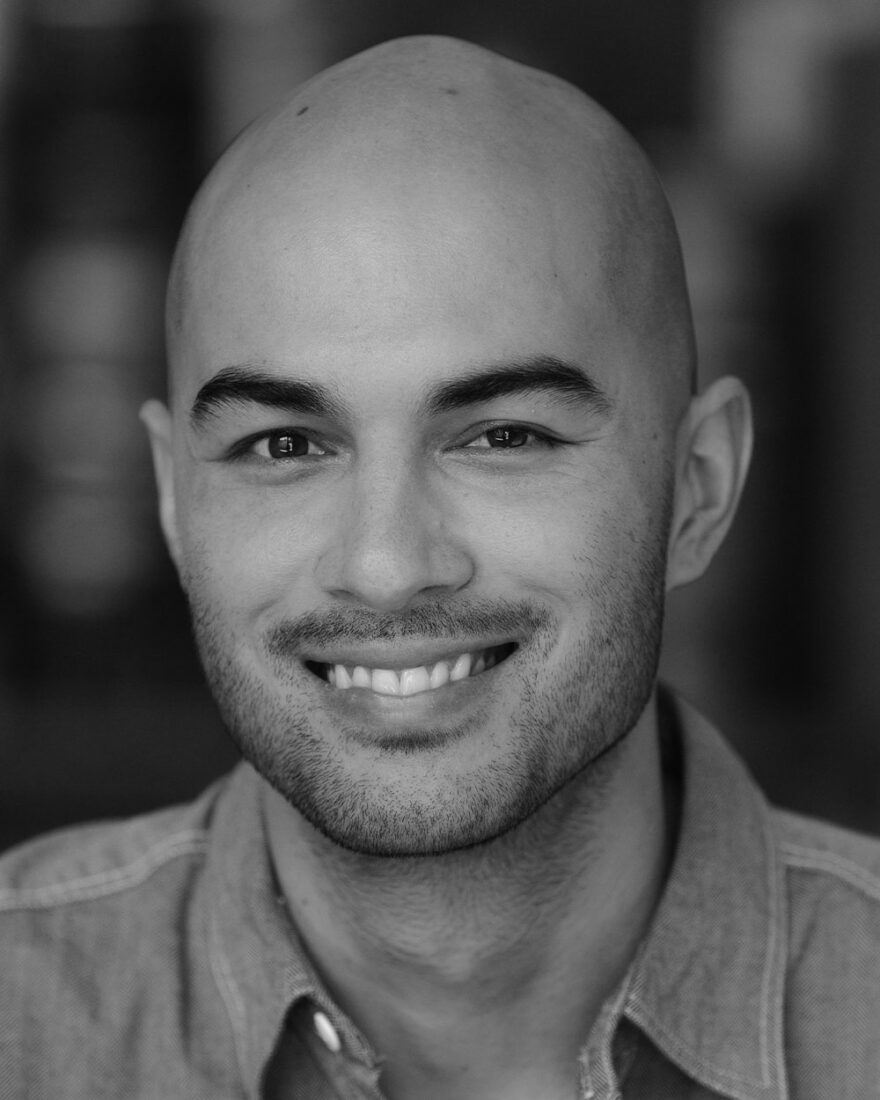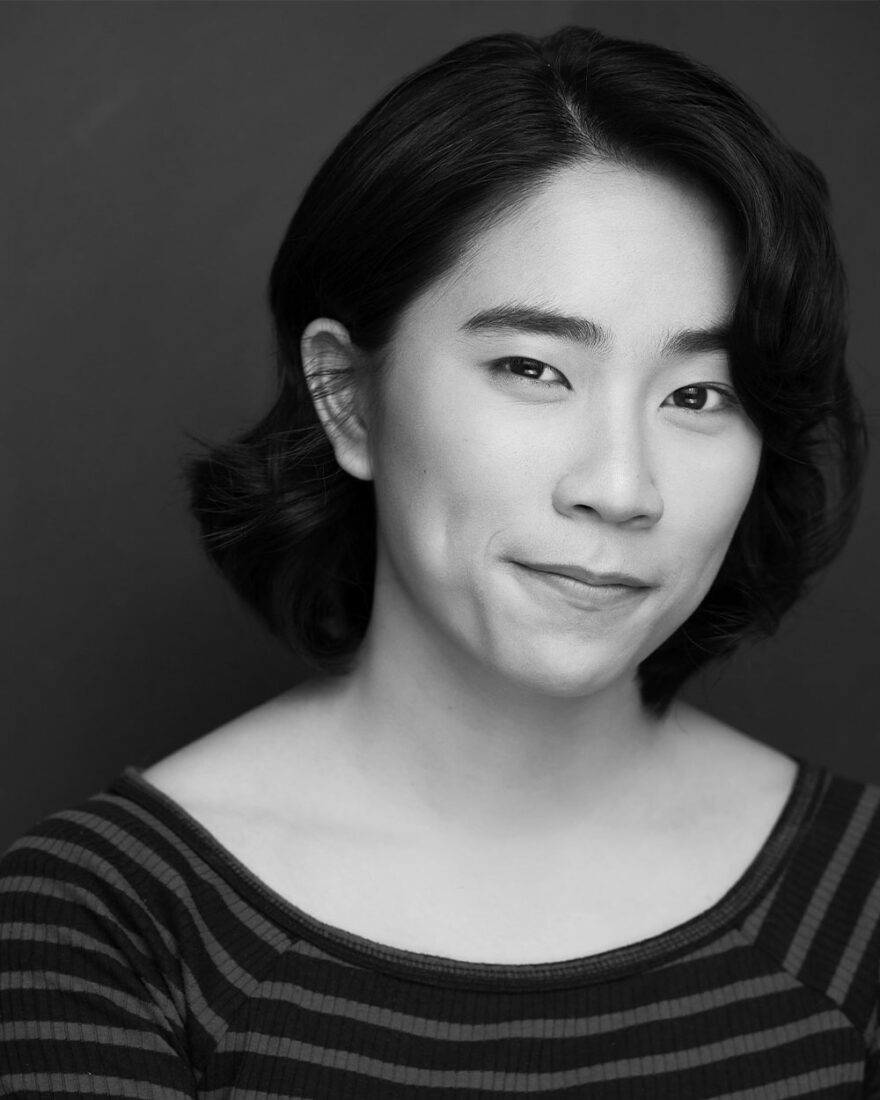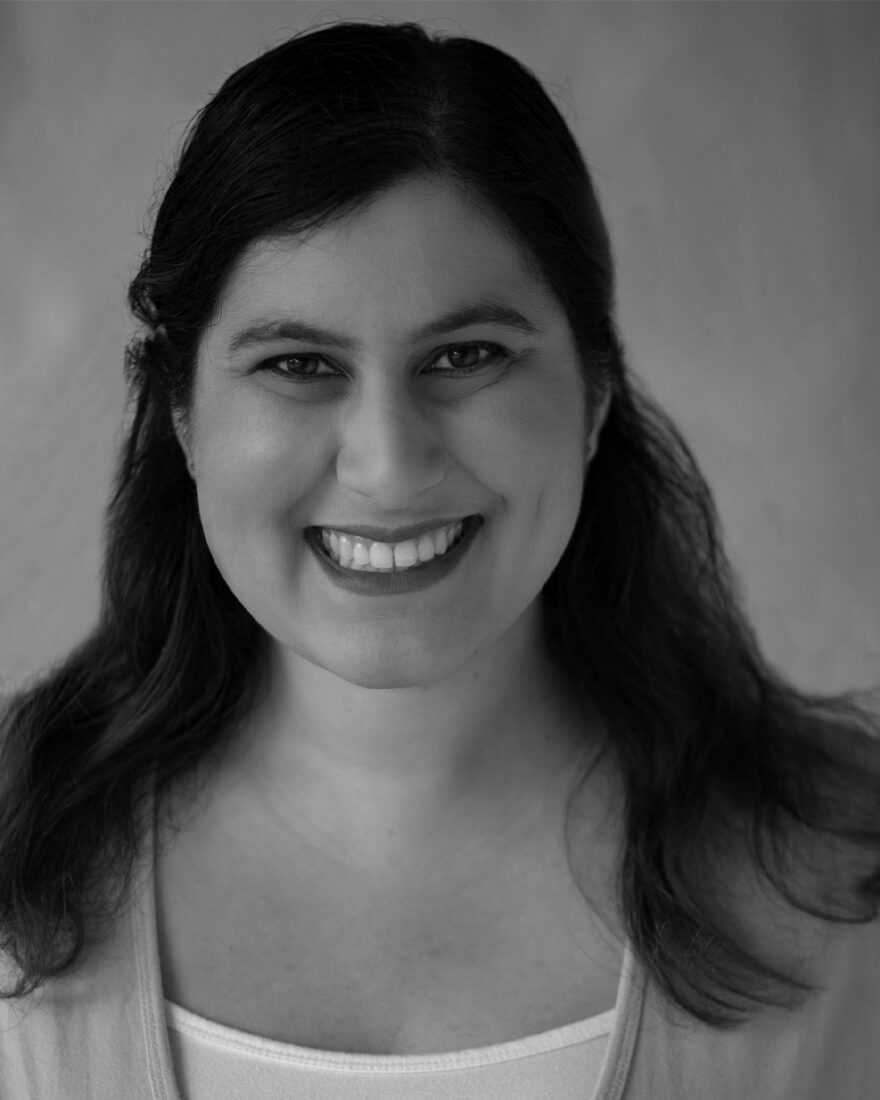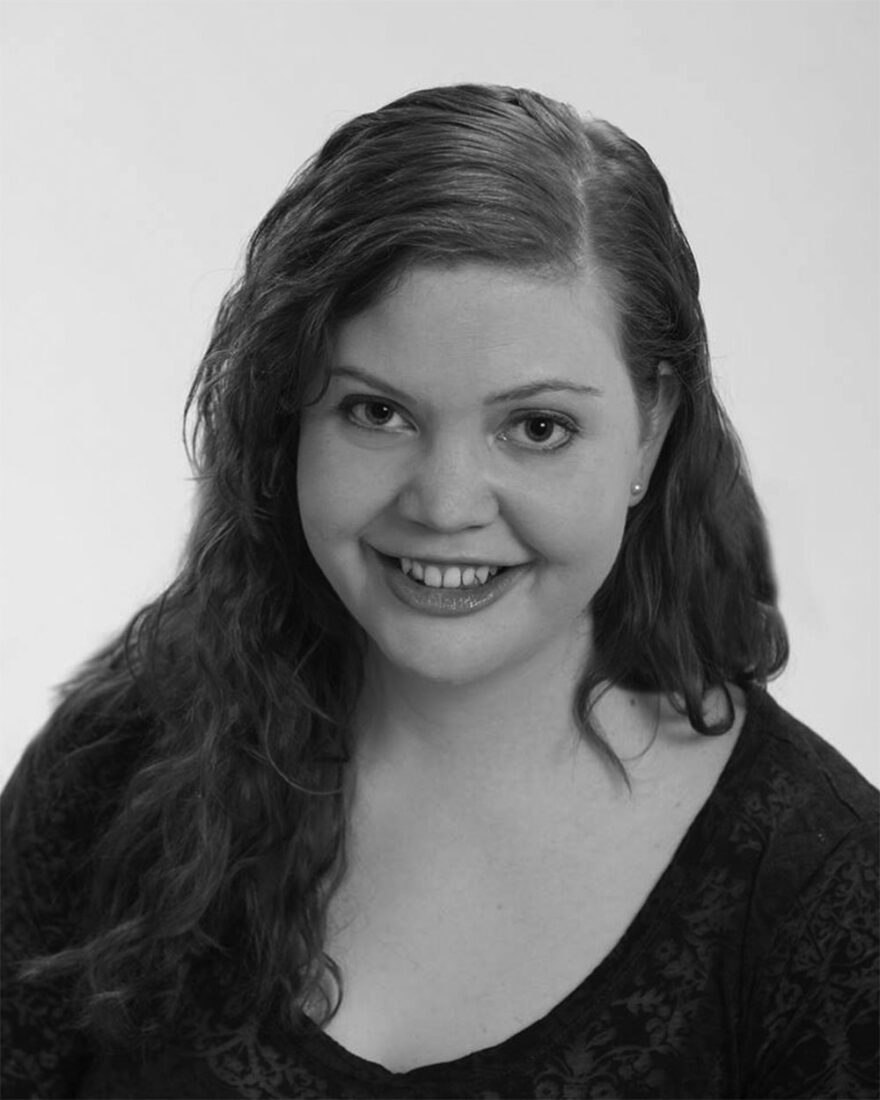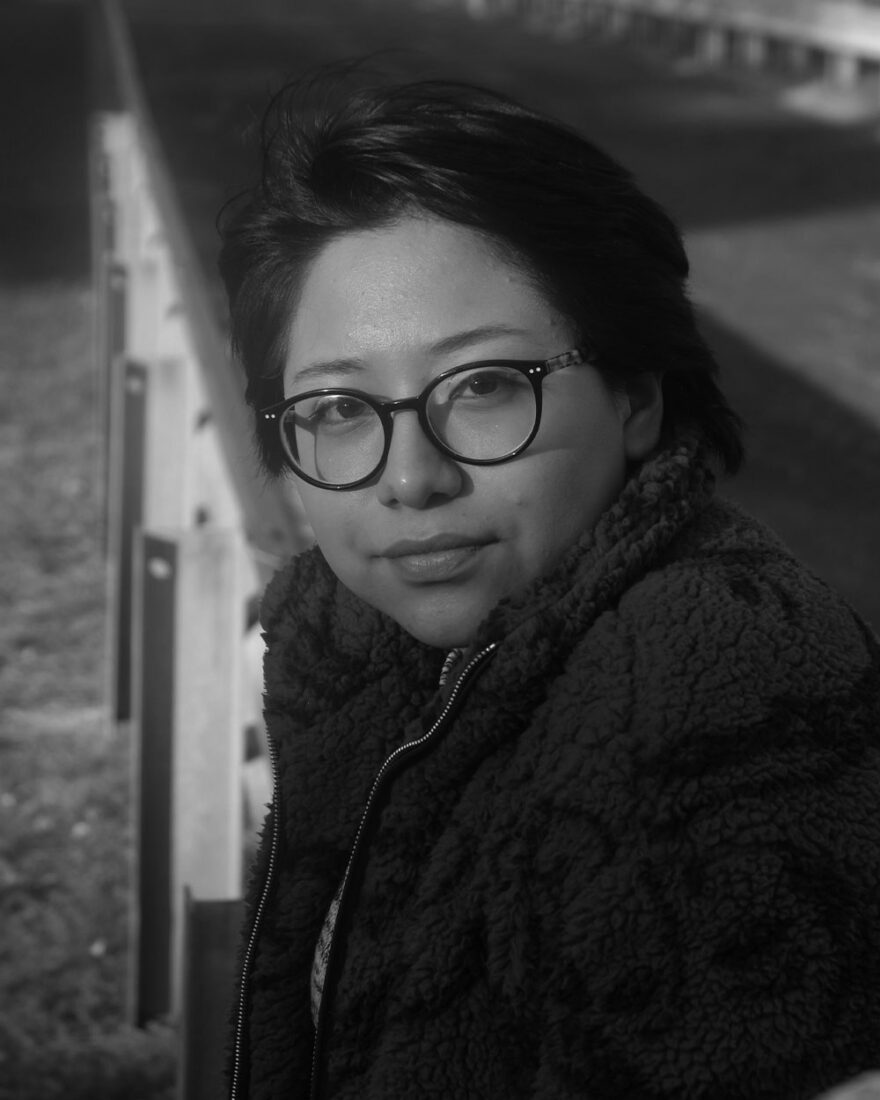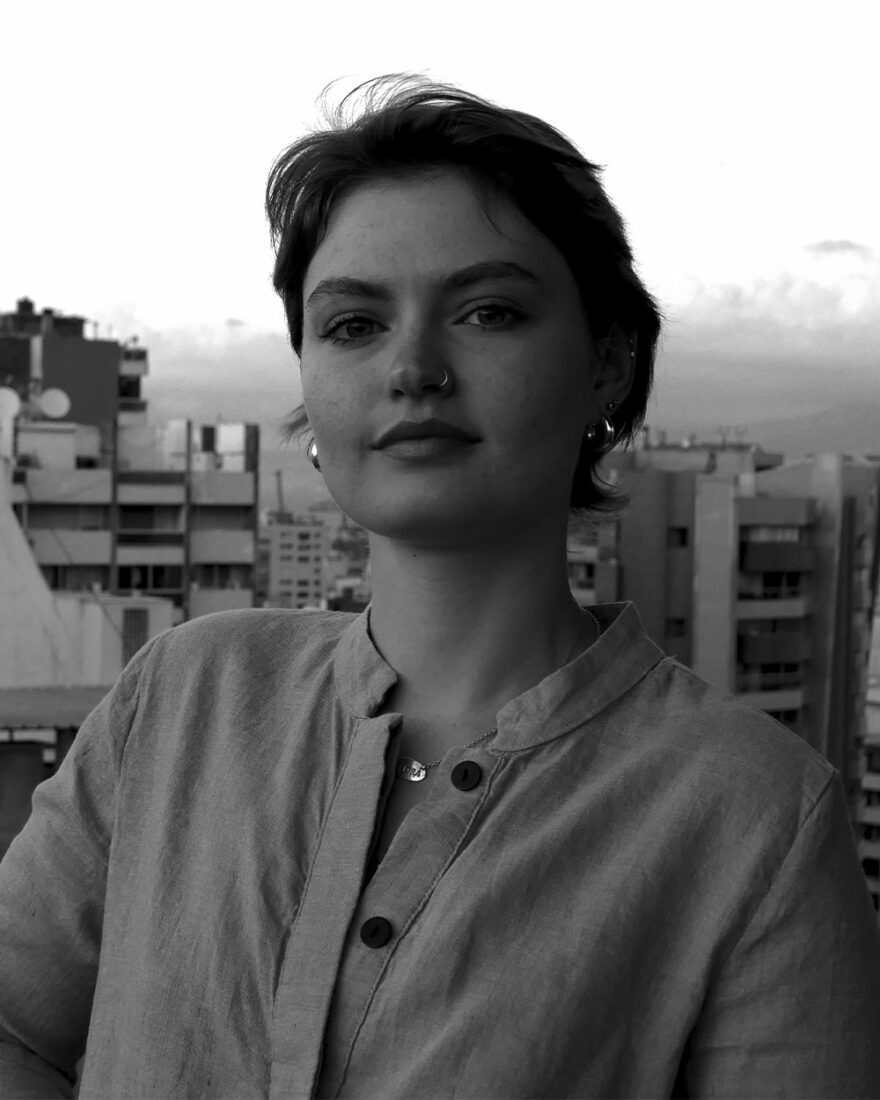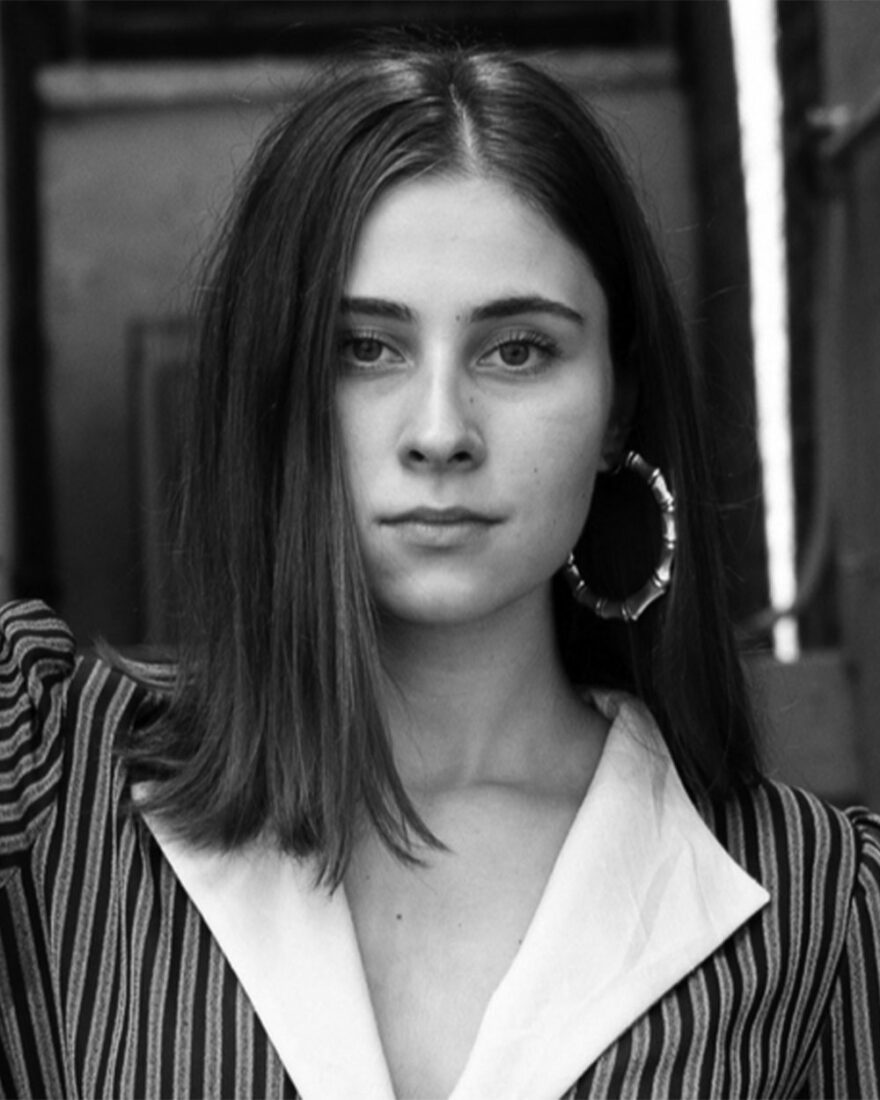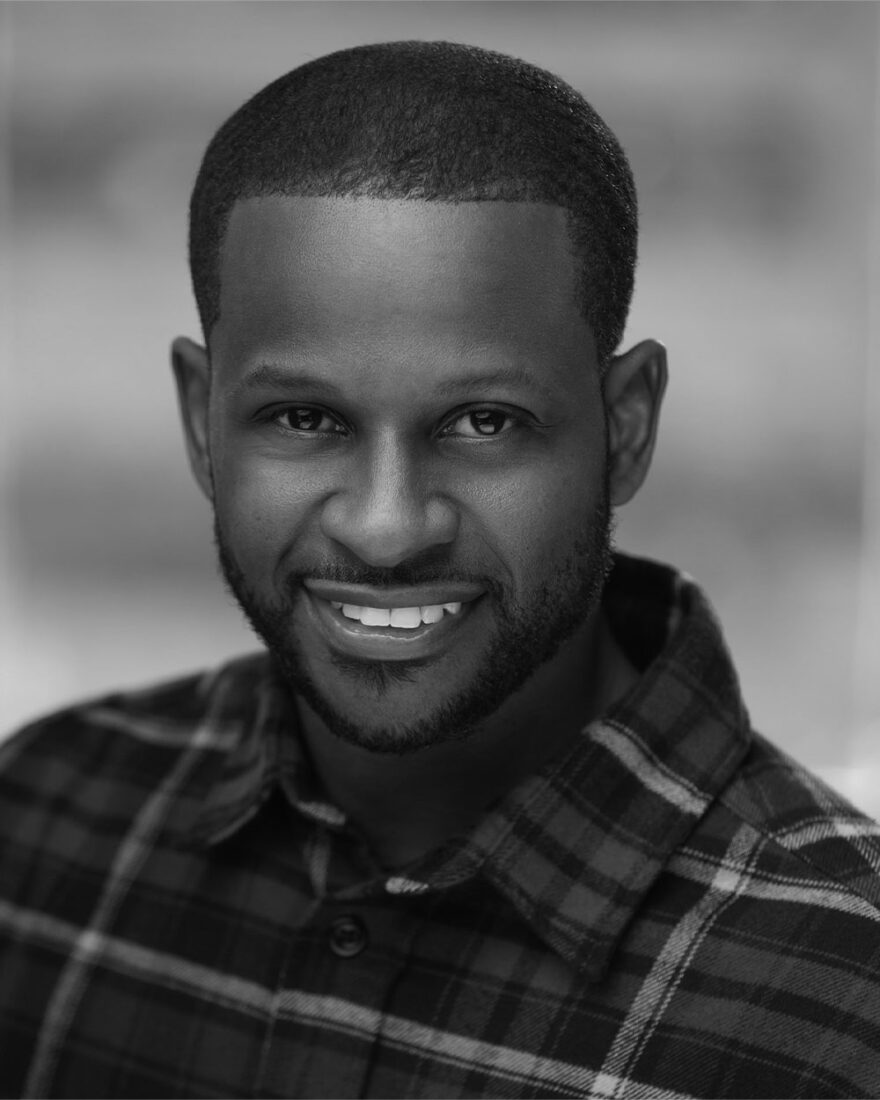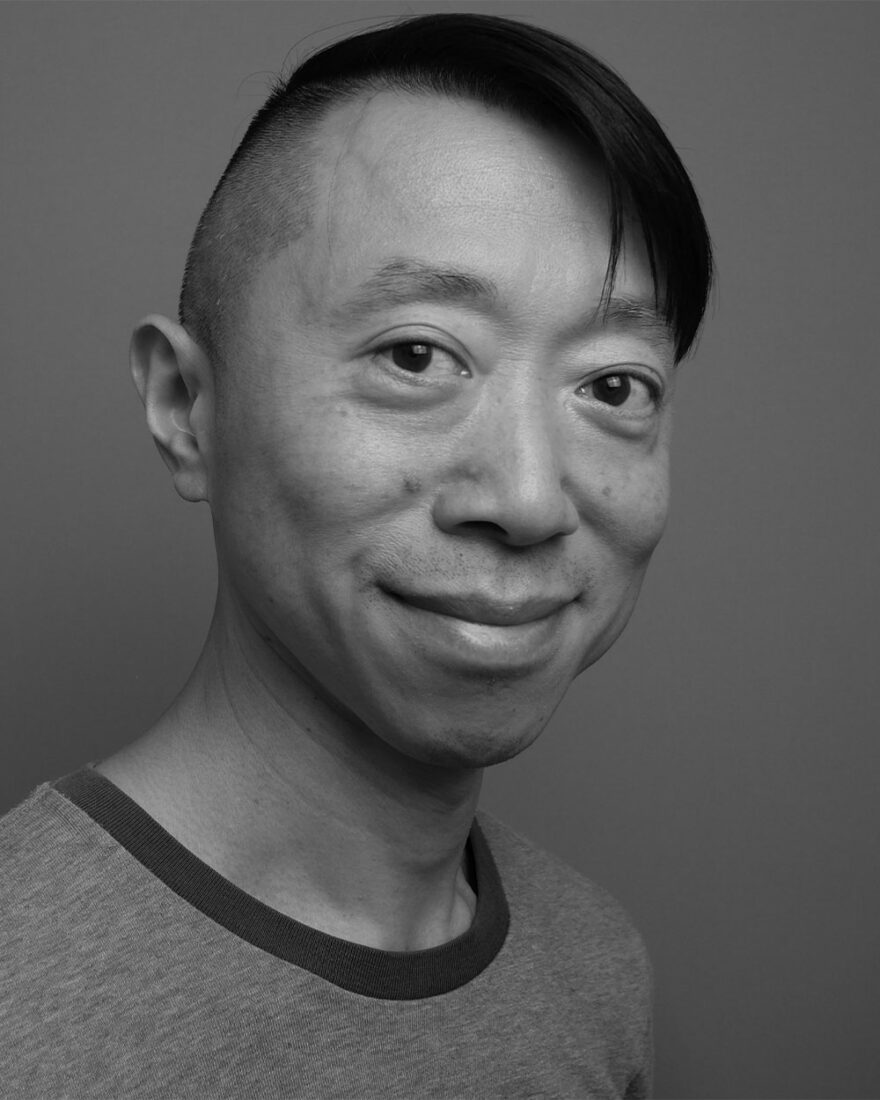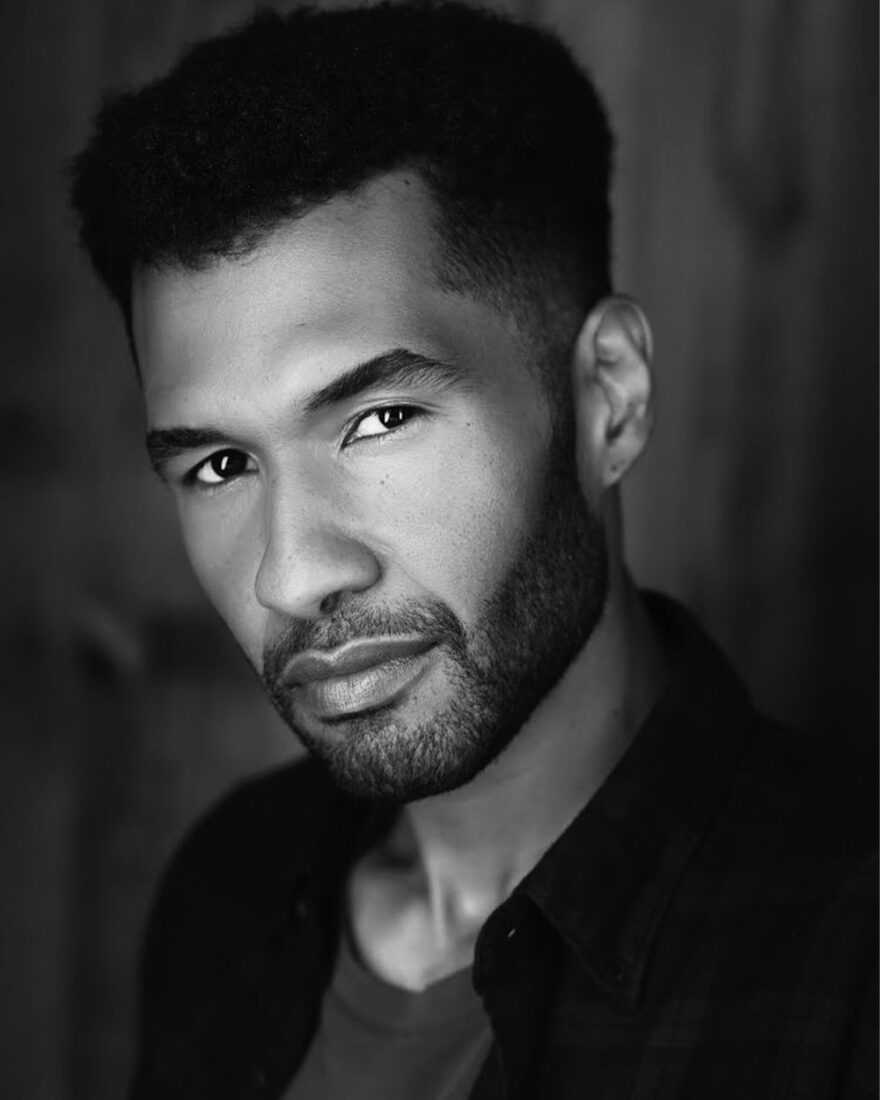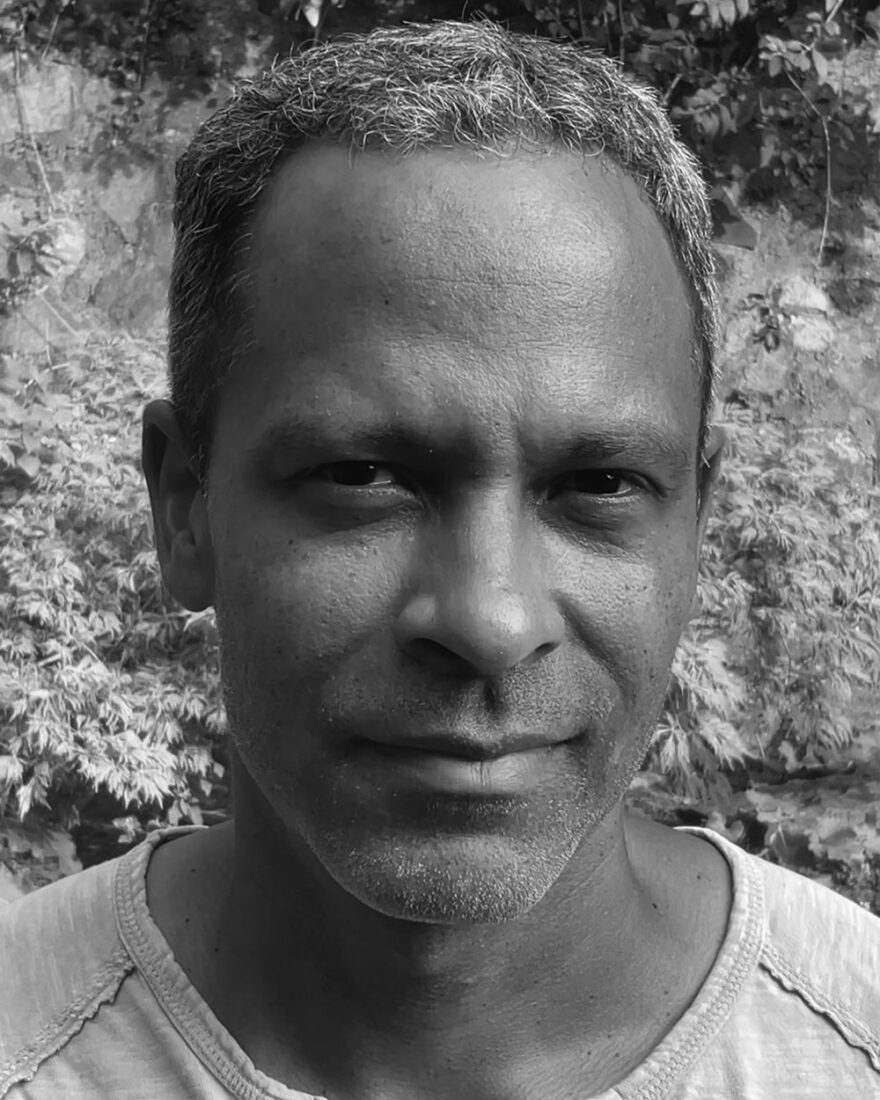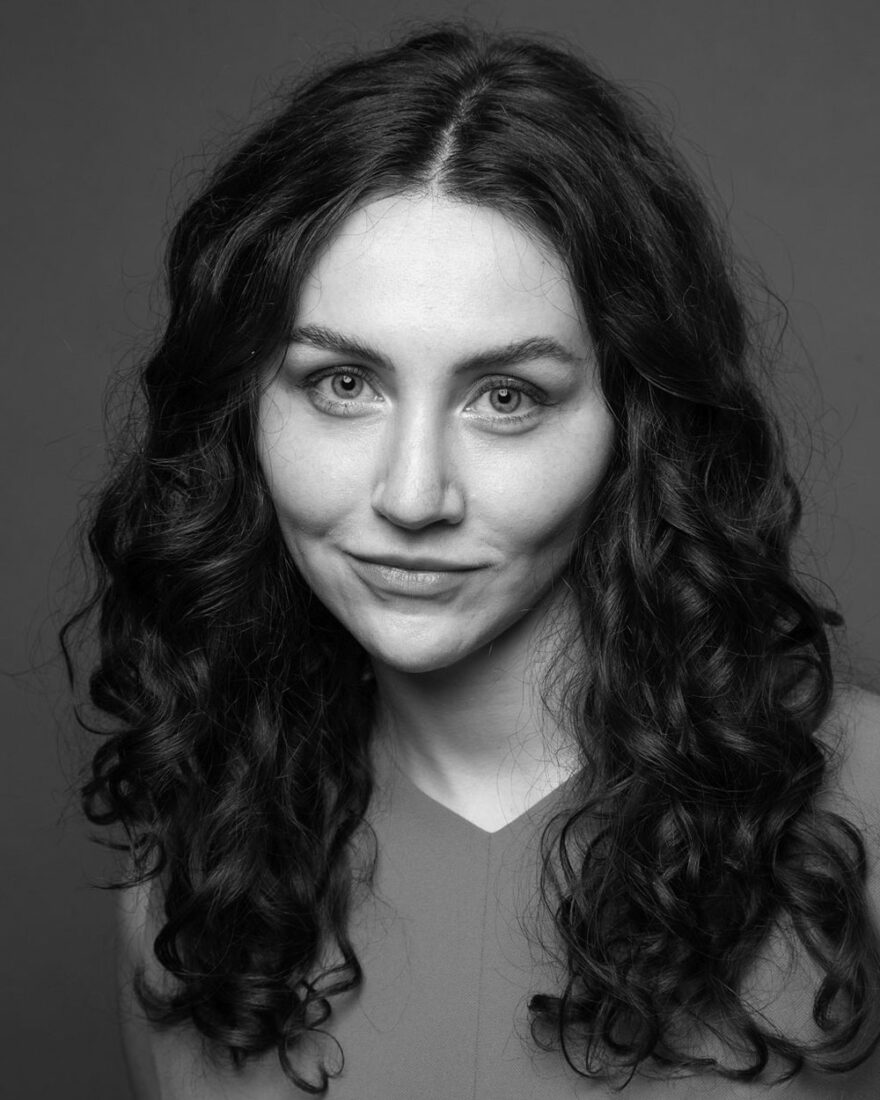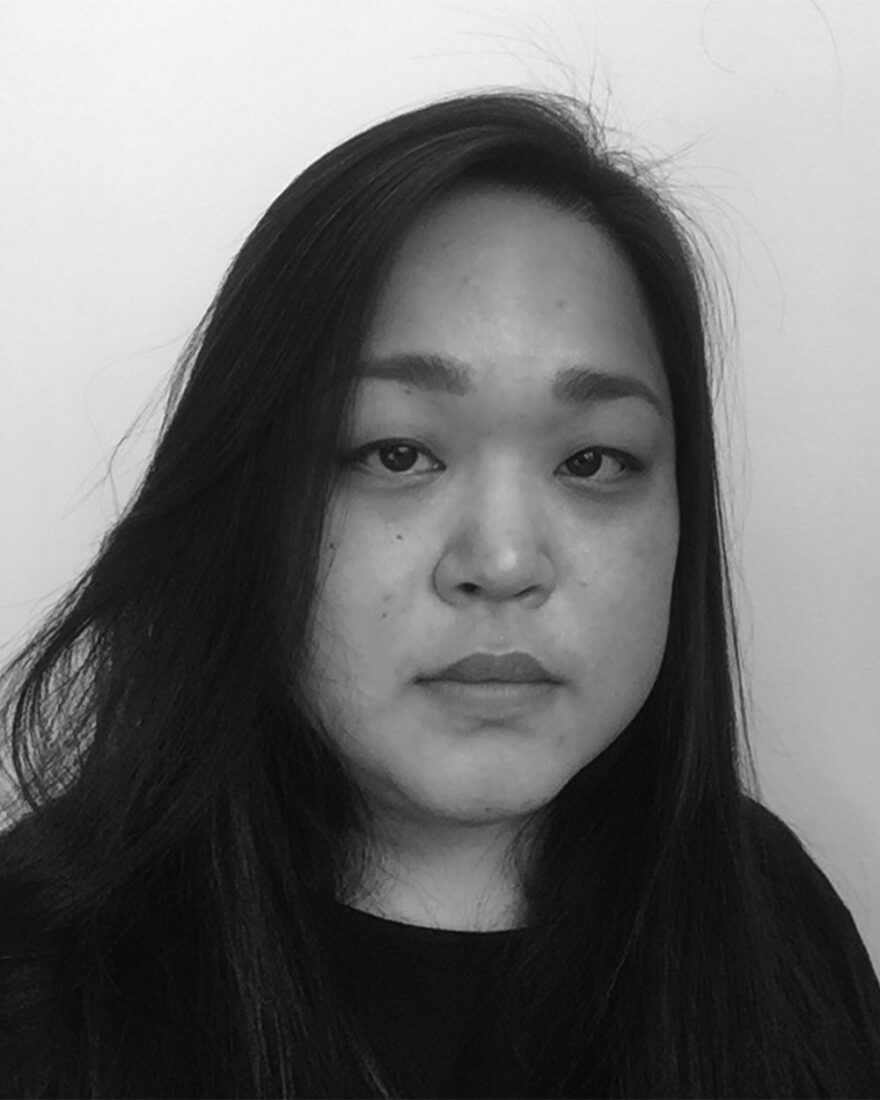 Global Virtual Conservatory Graduates of 2022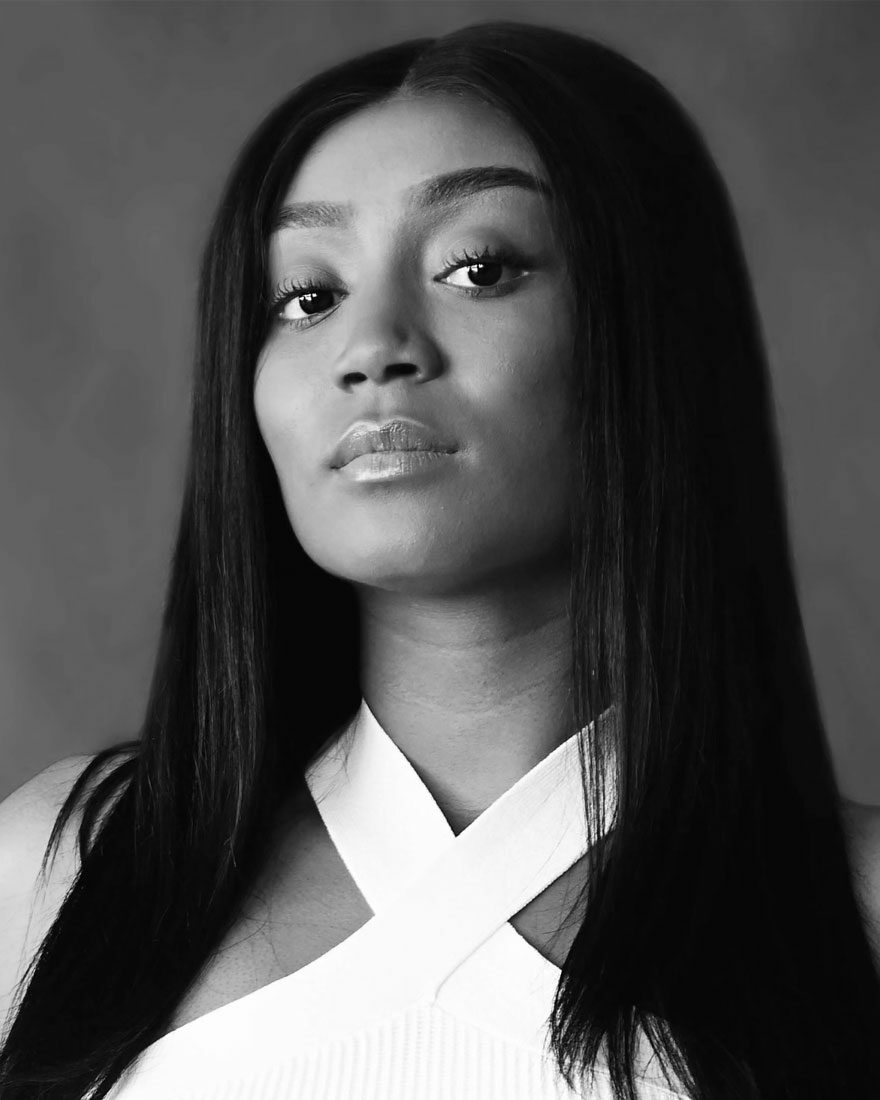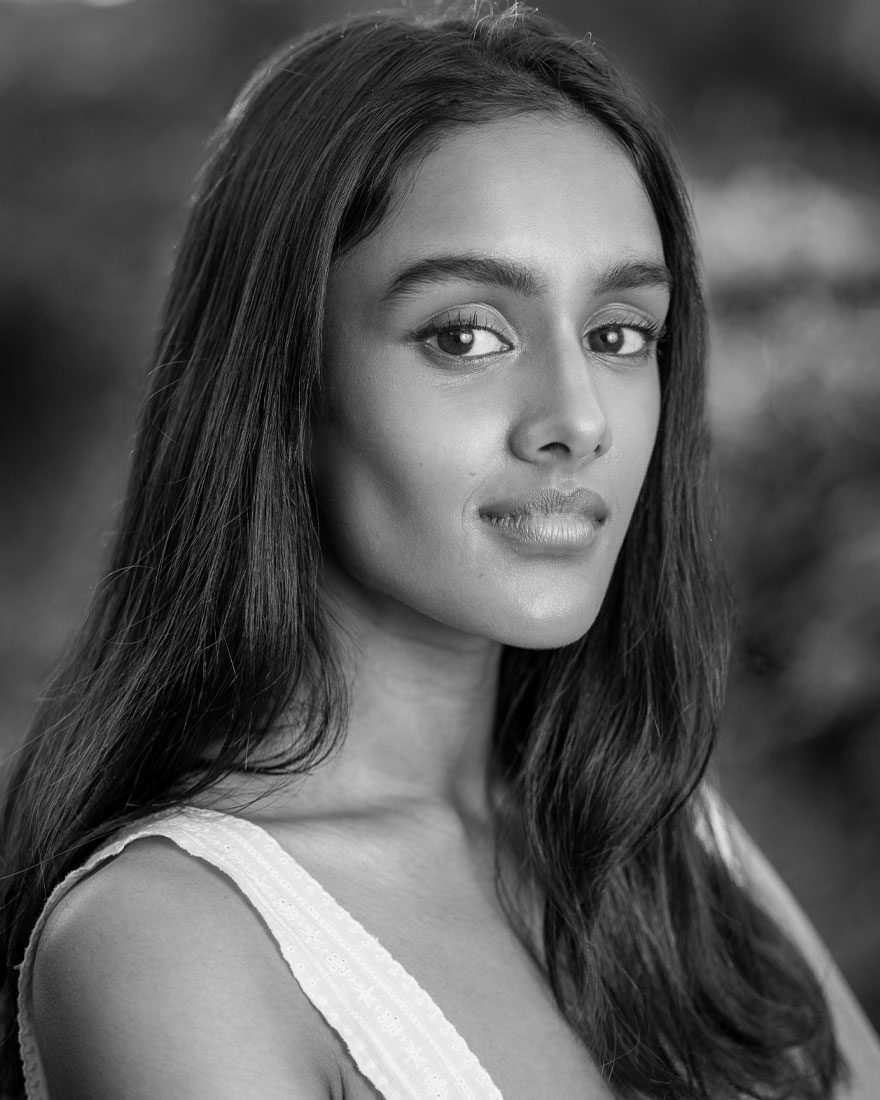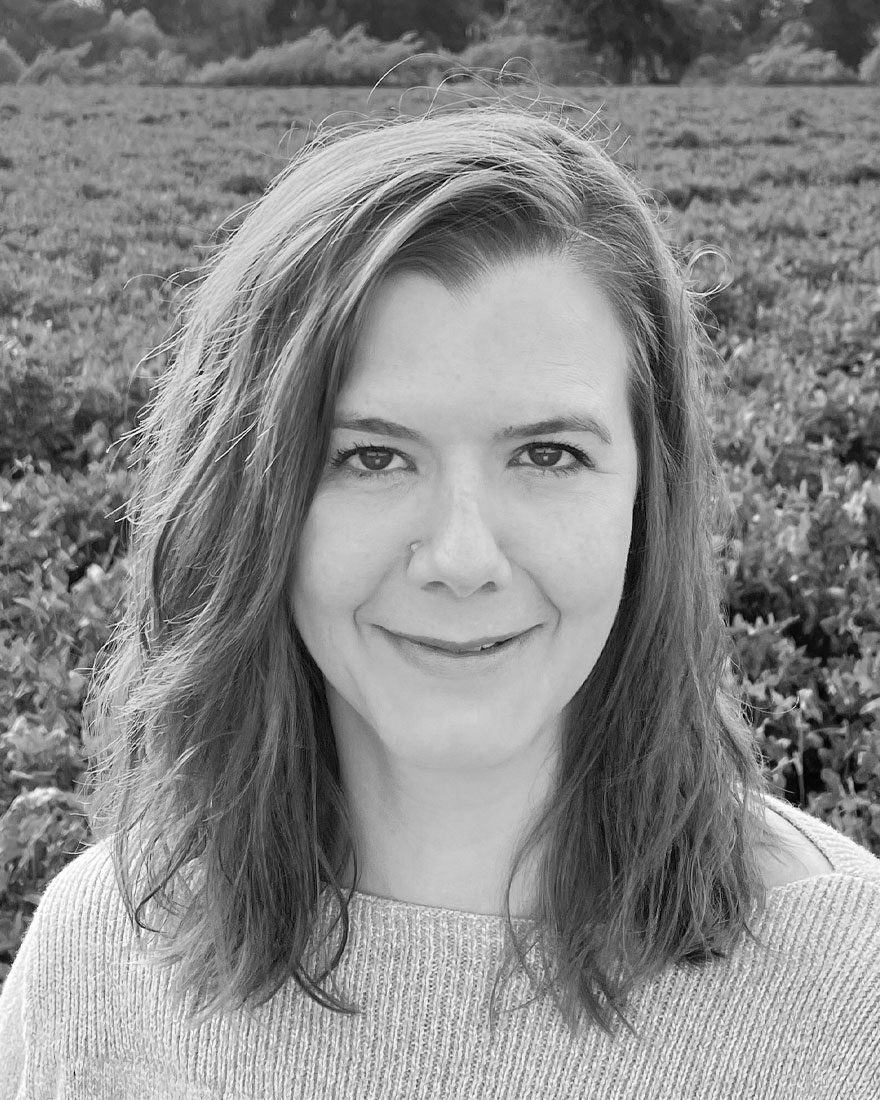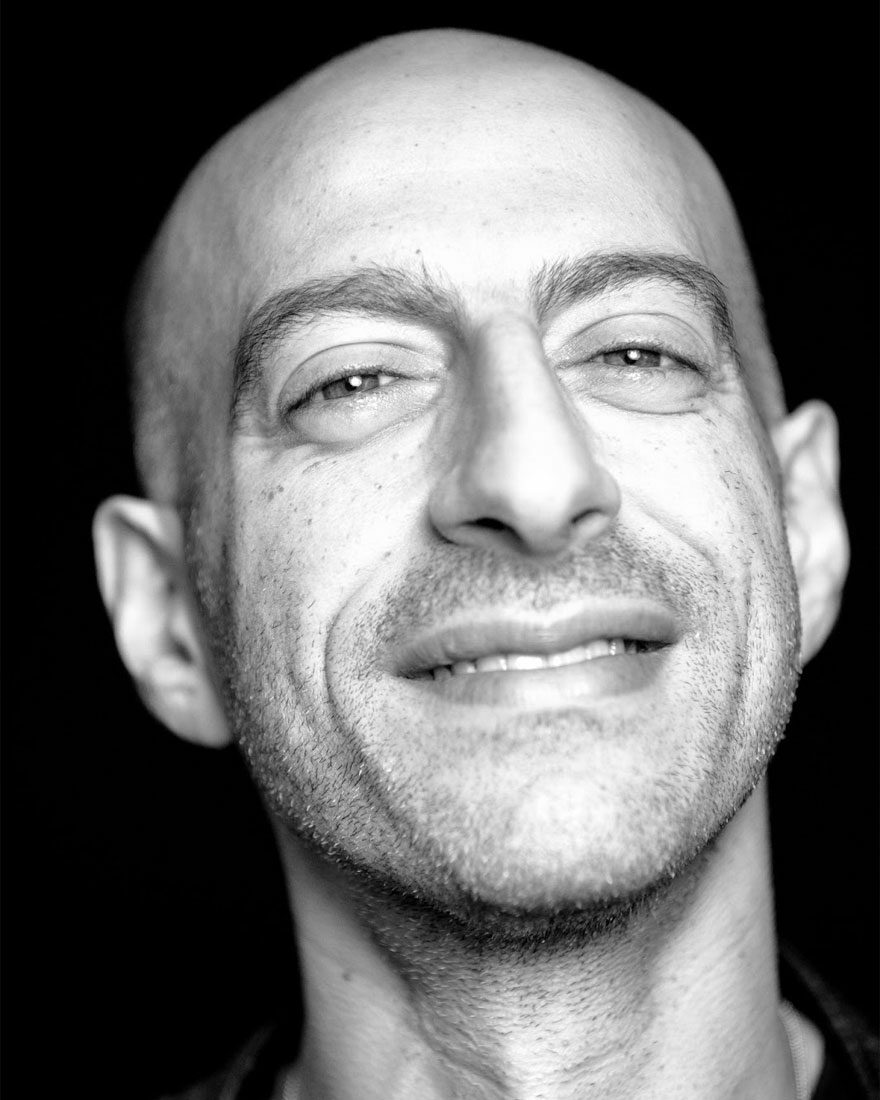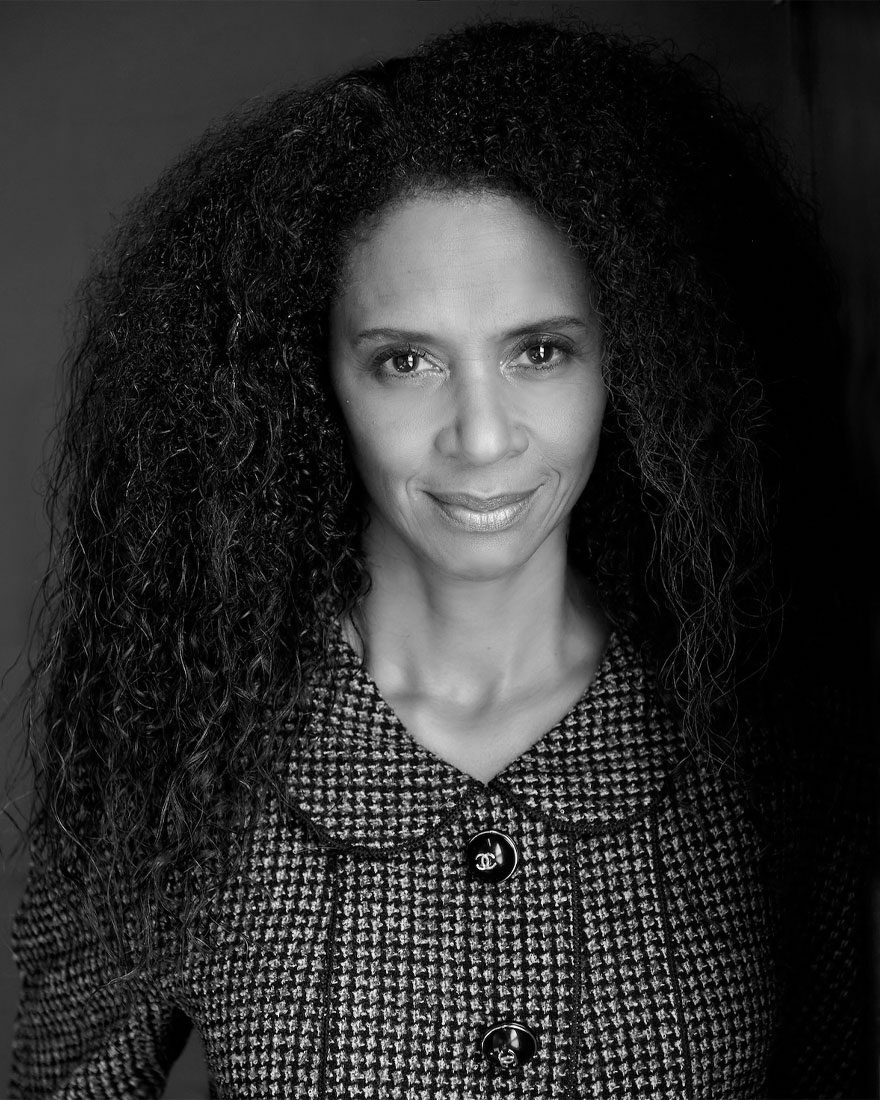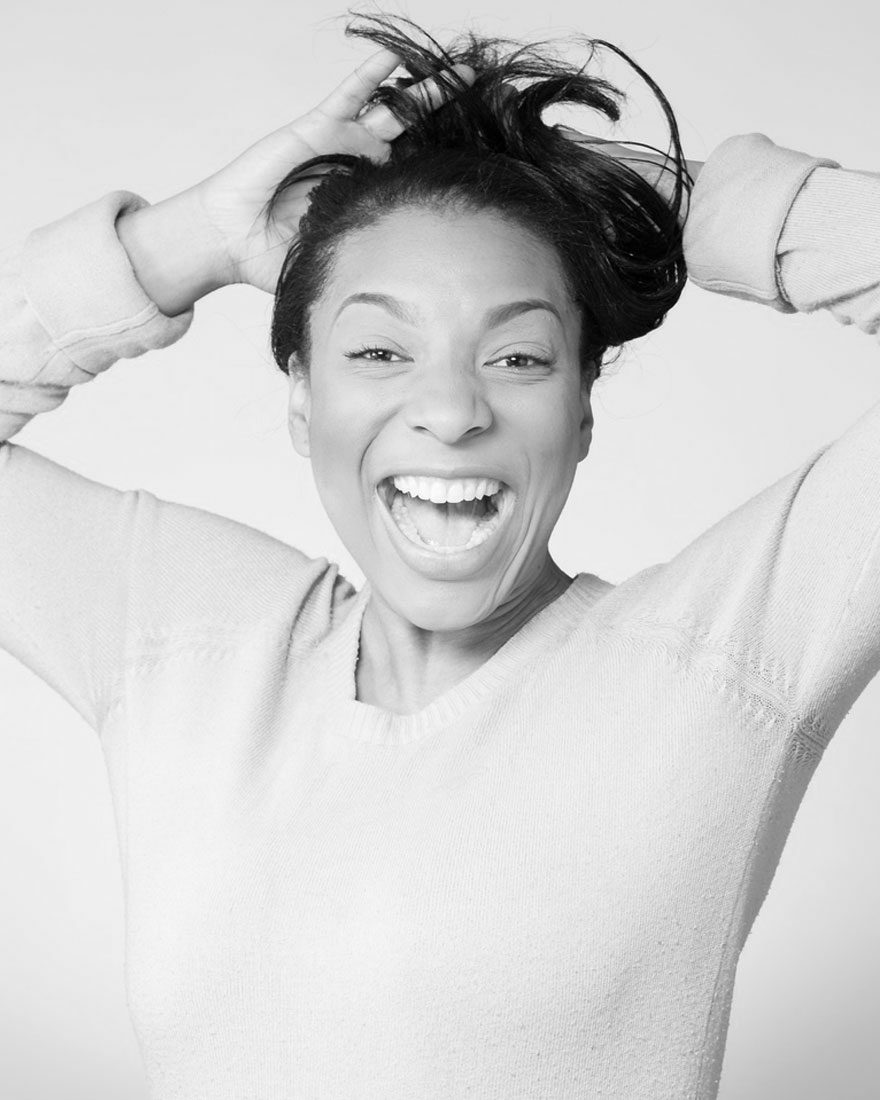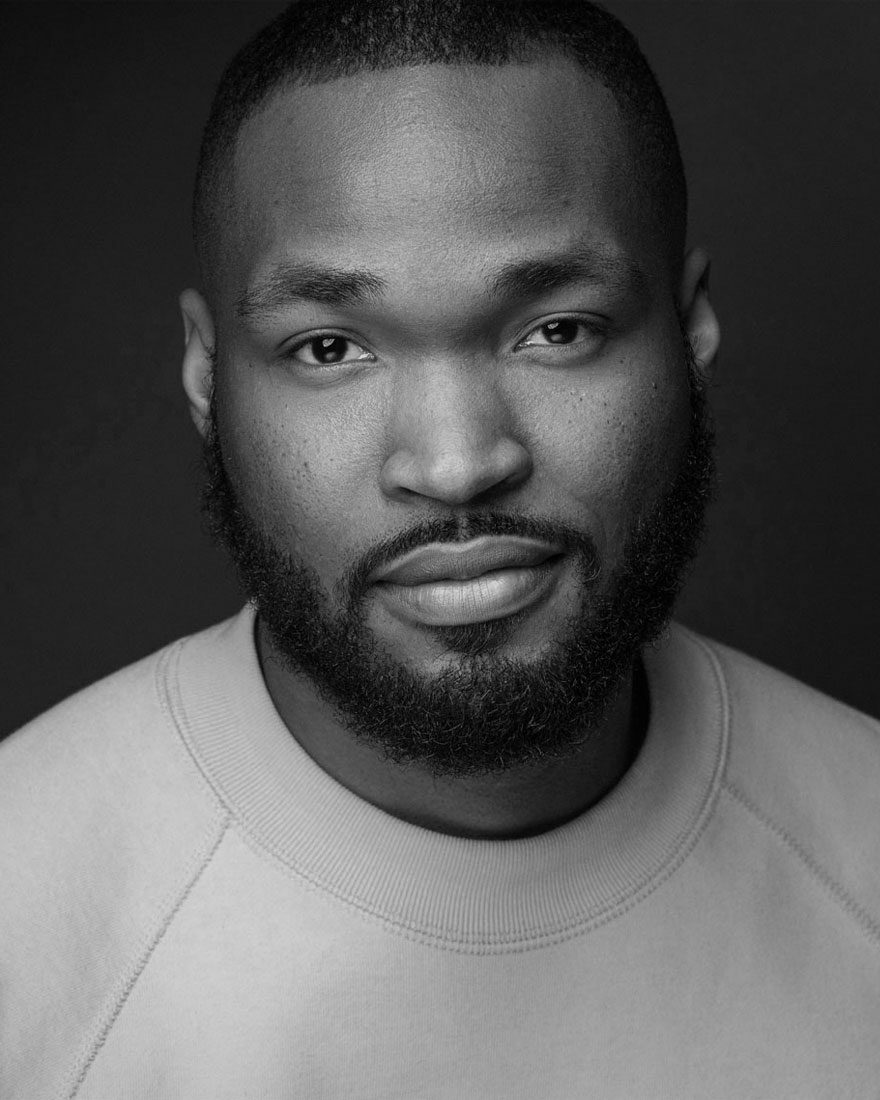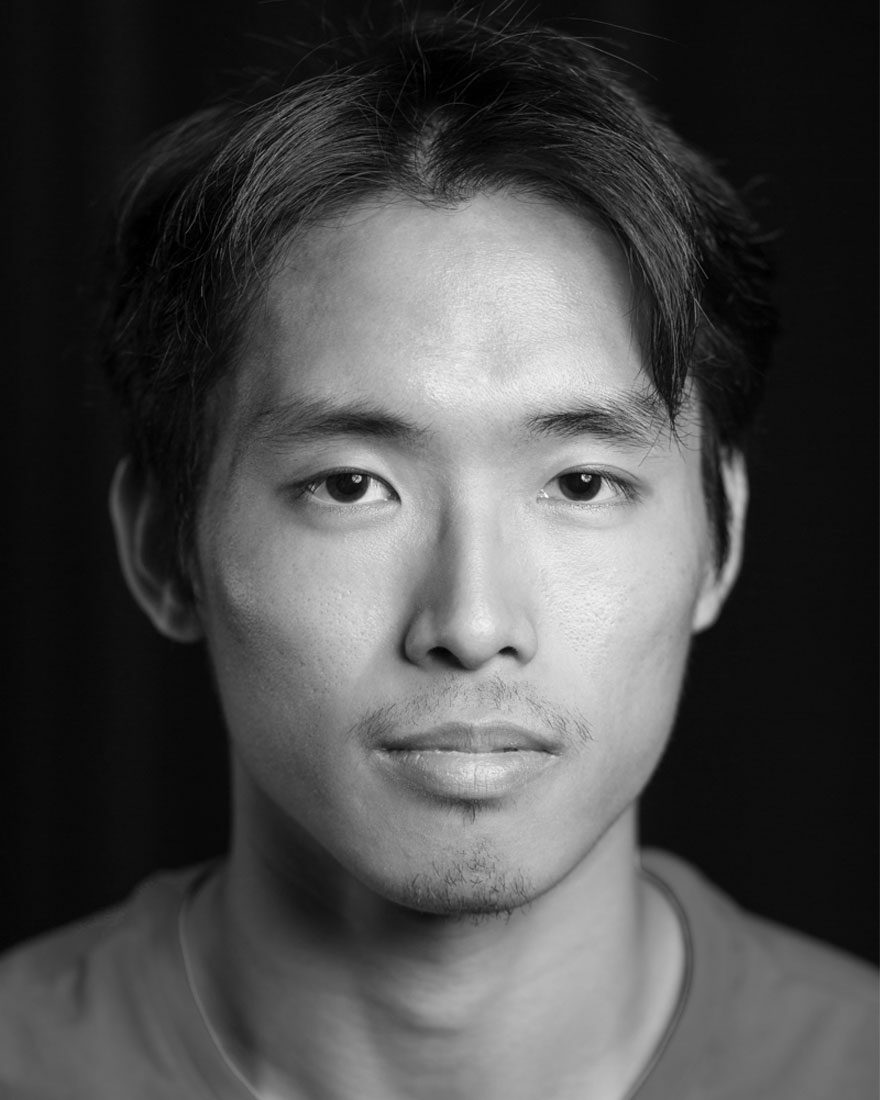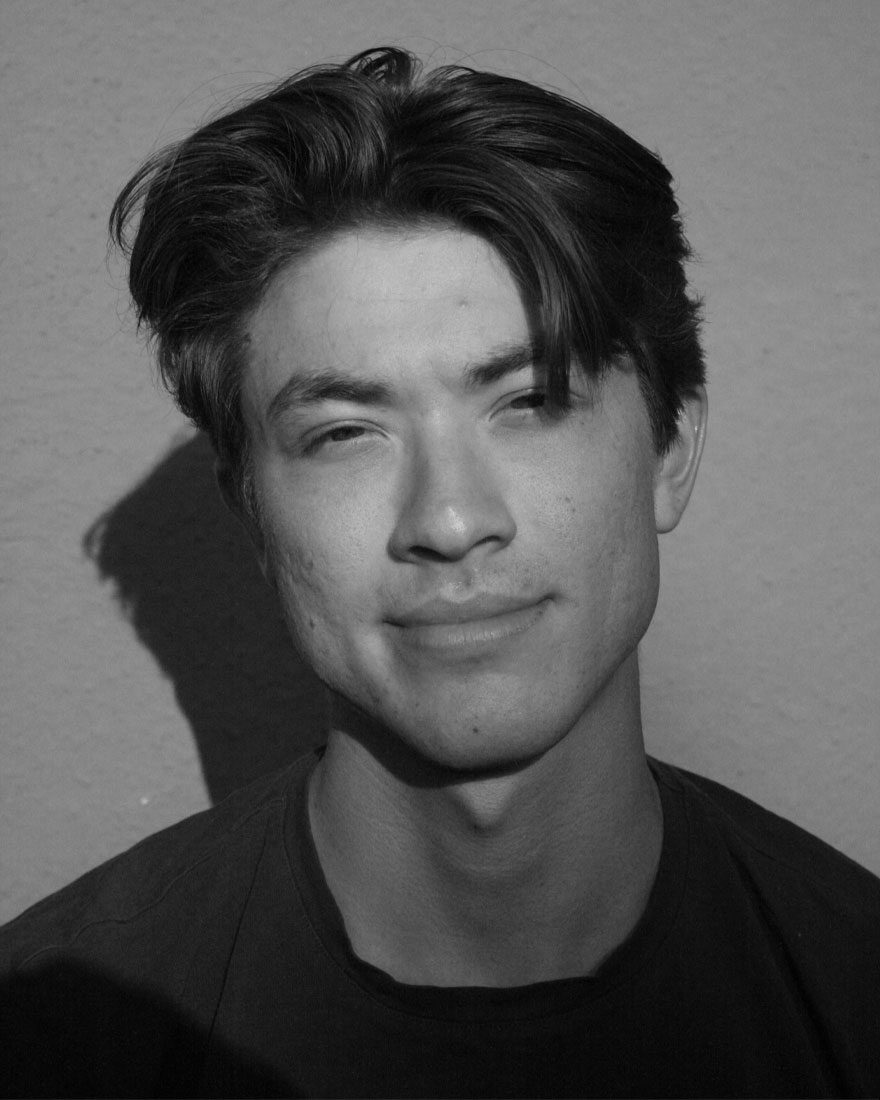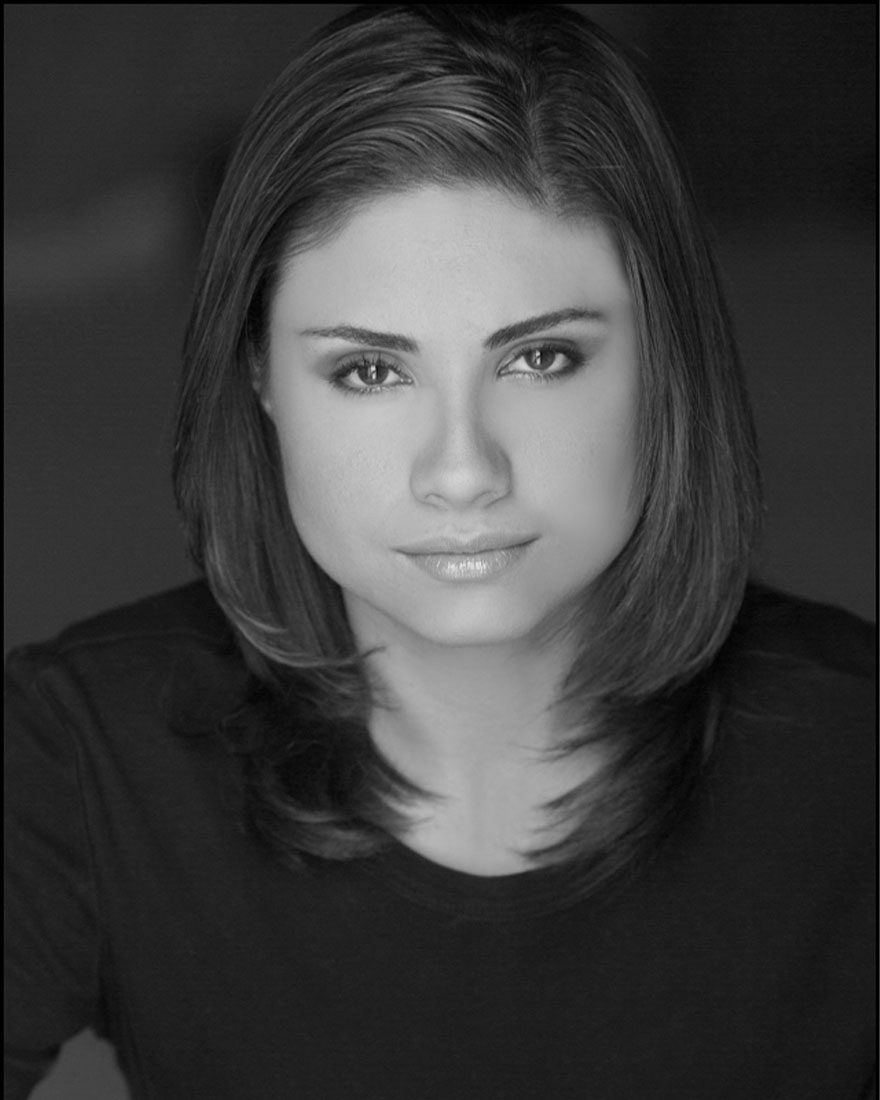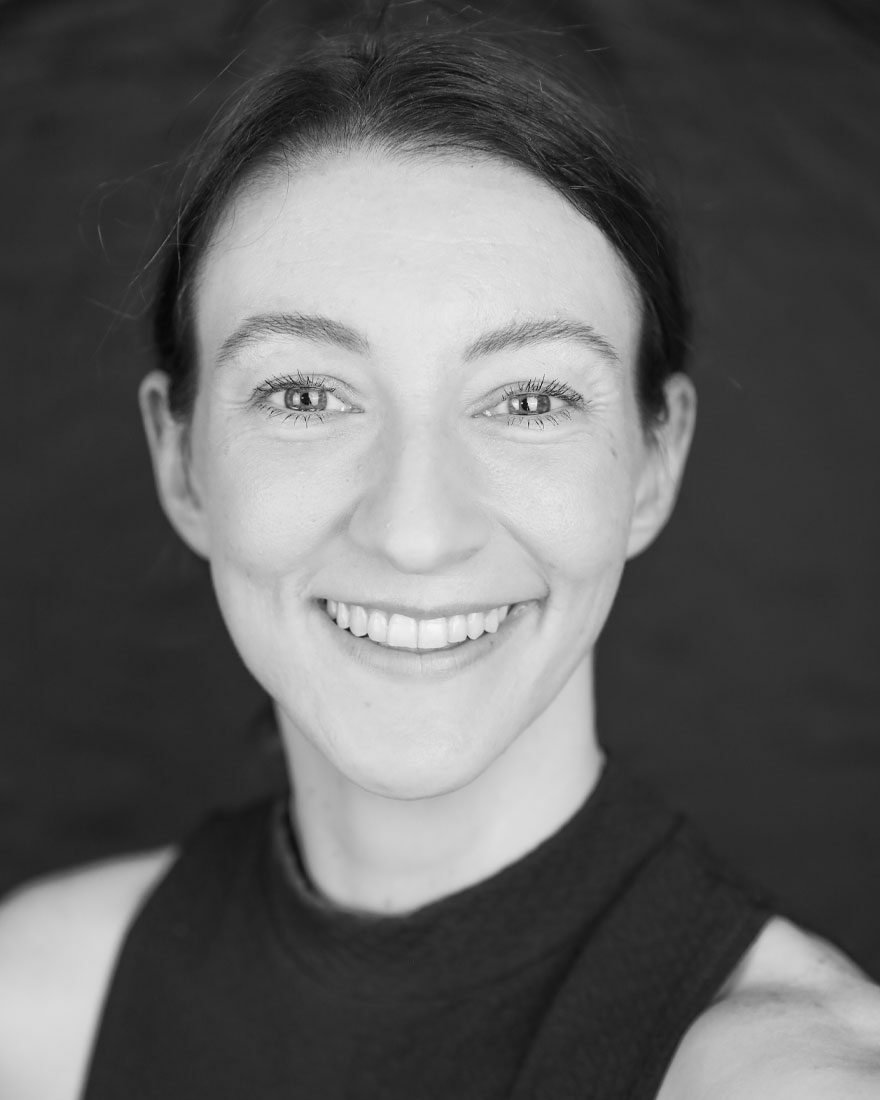 Certificate Program-2 years: Acting Graduates of 2021
Evening Conservatory Graduates of 2021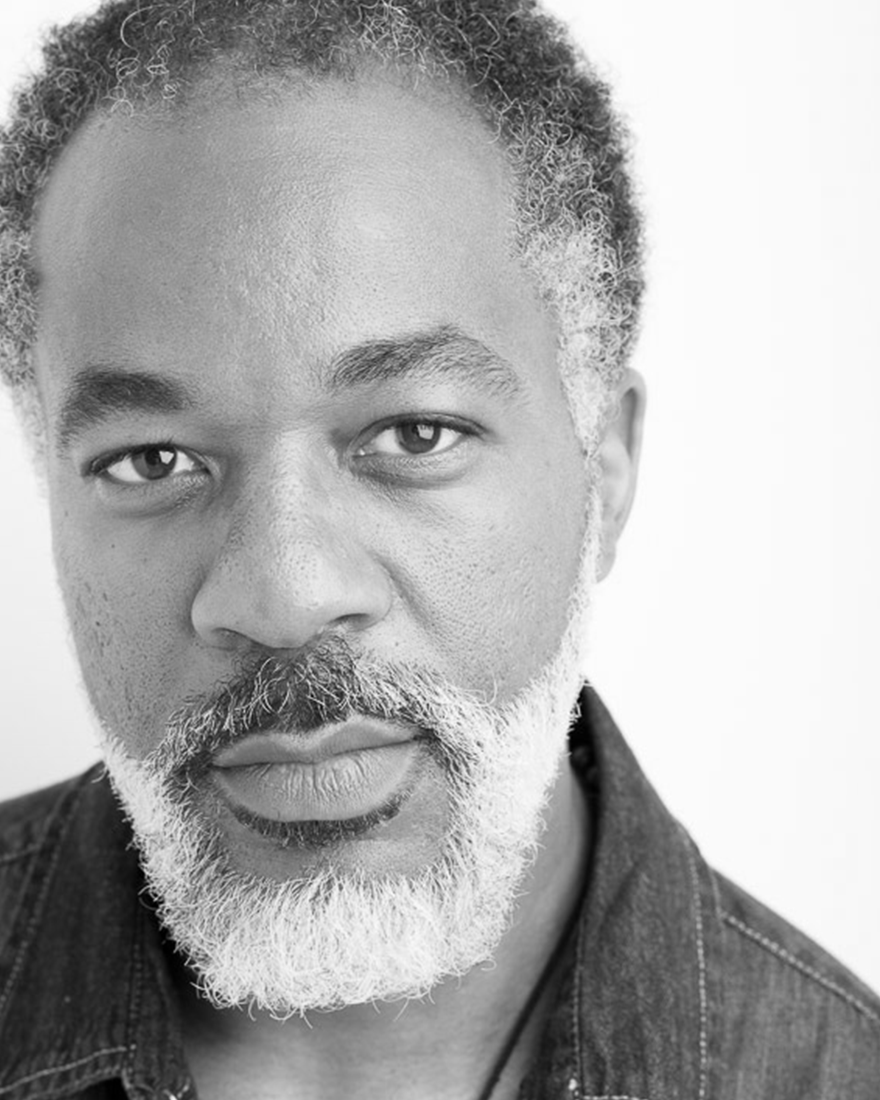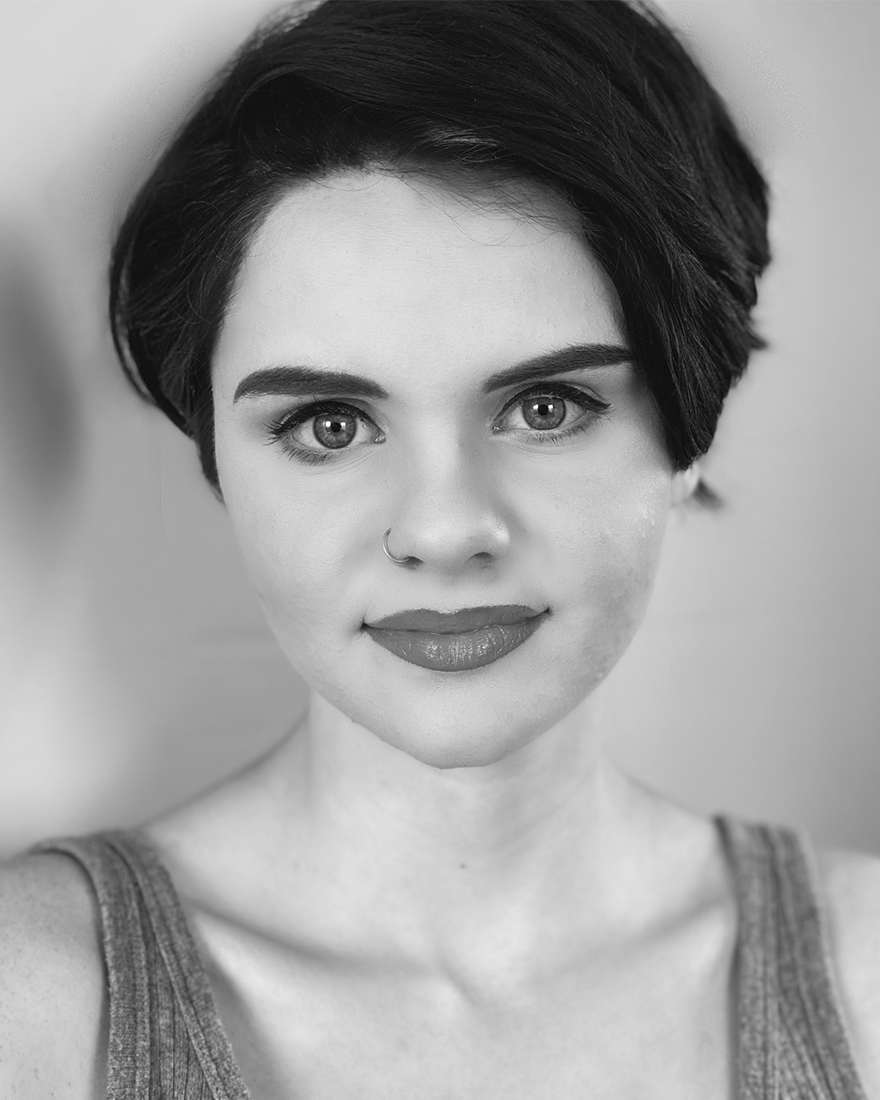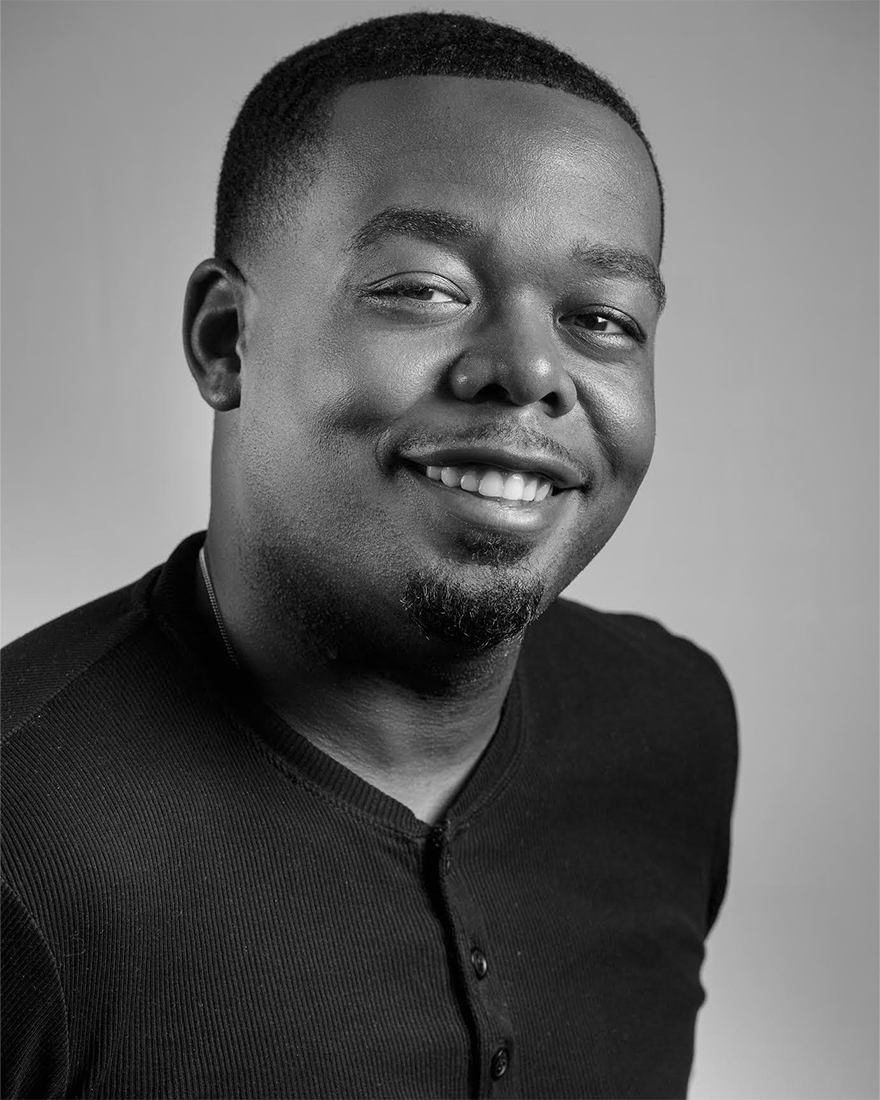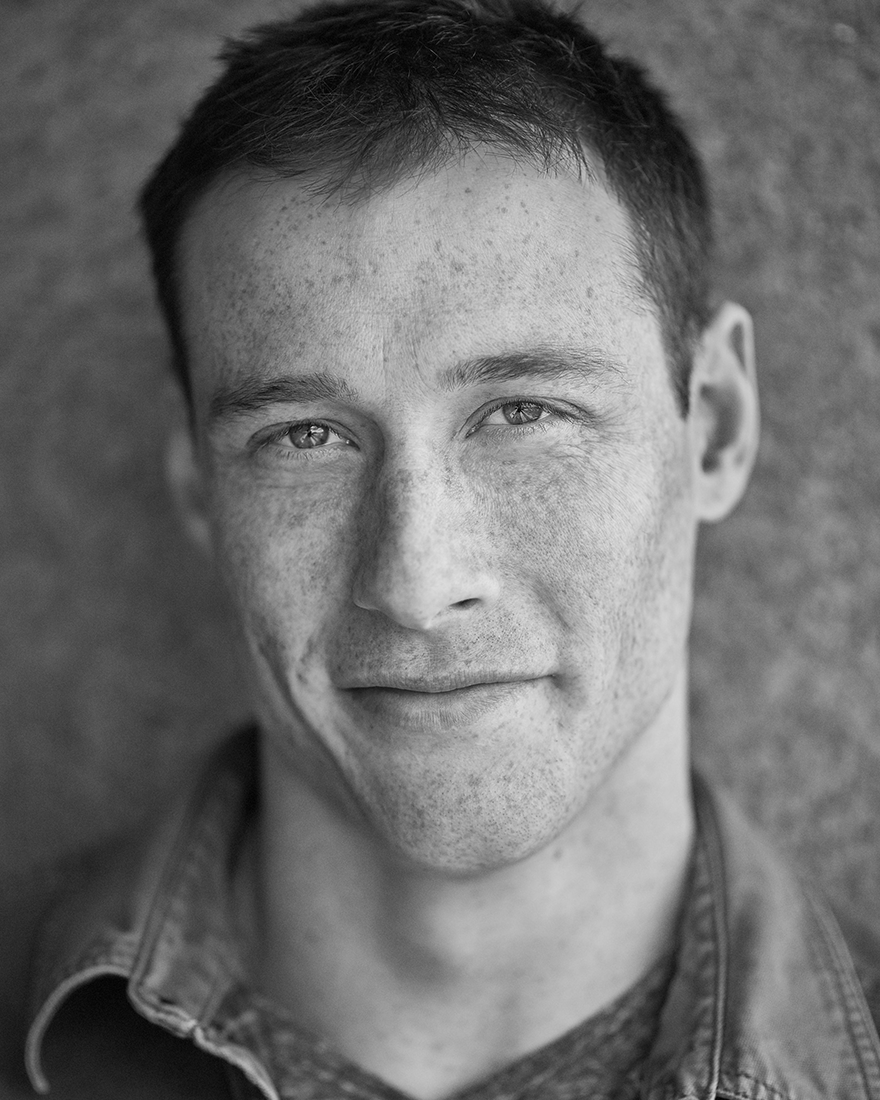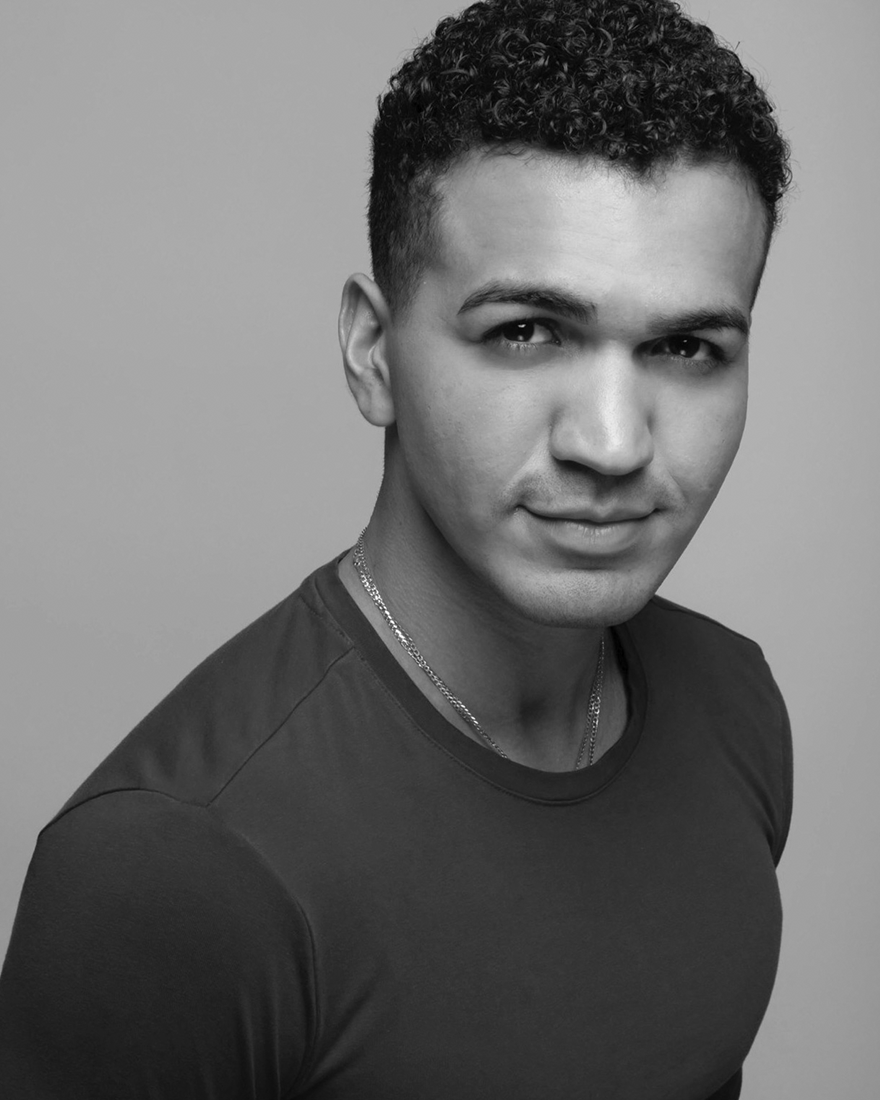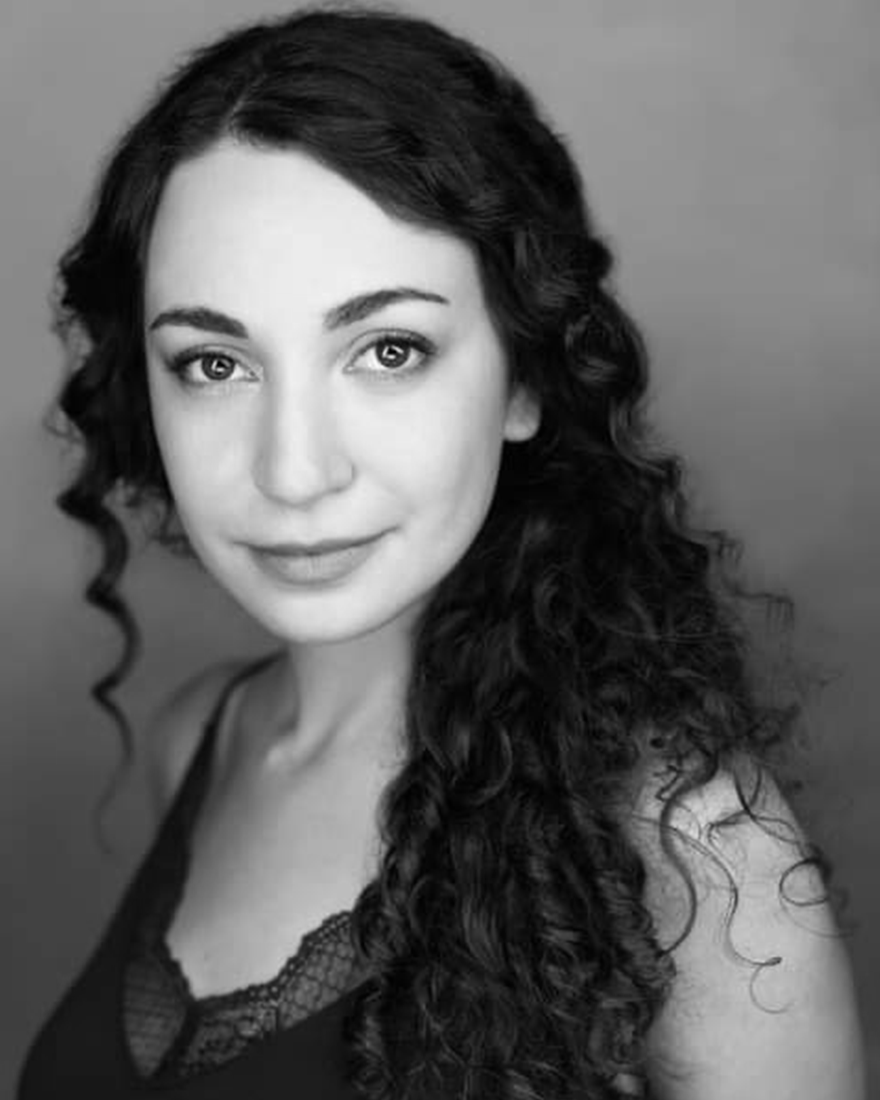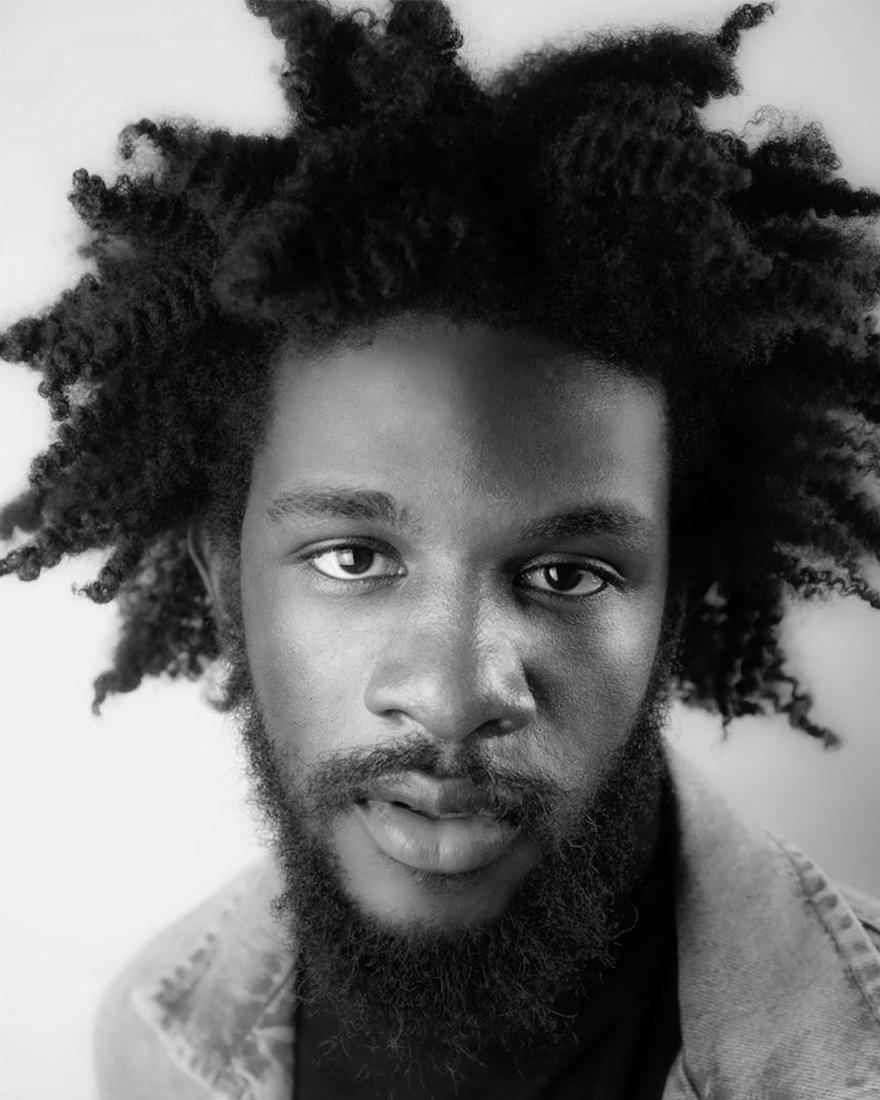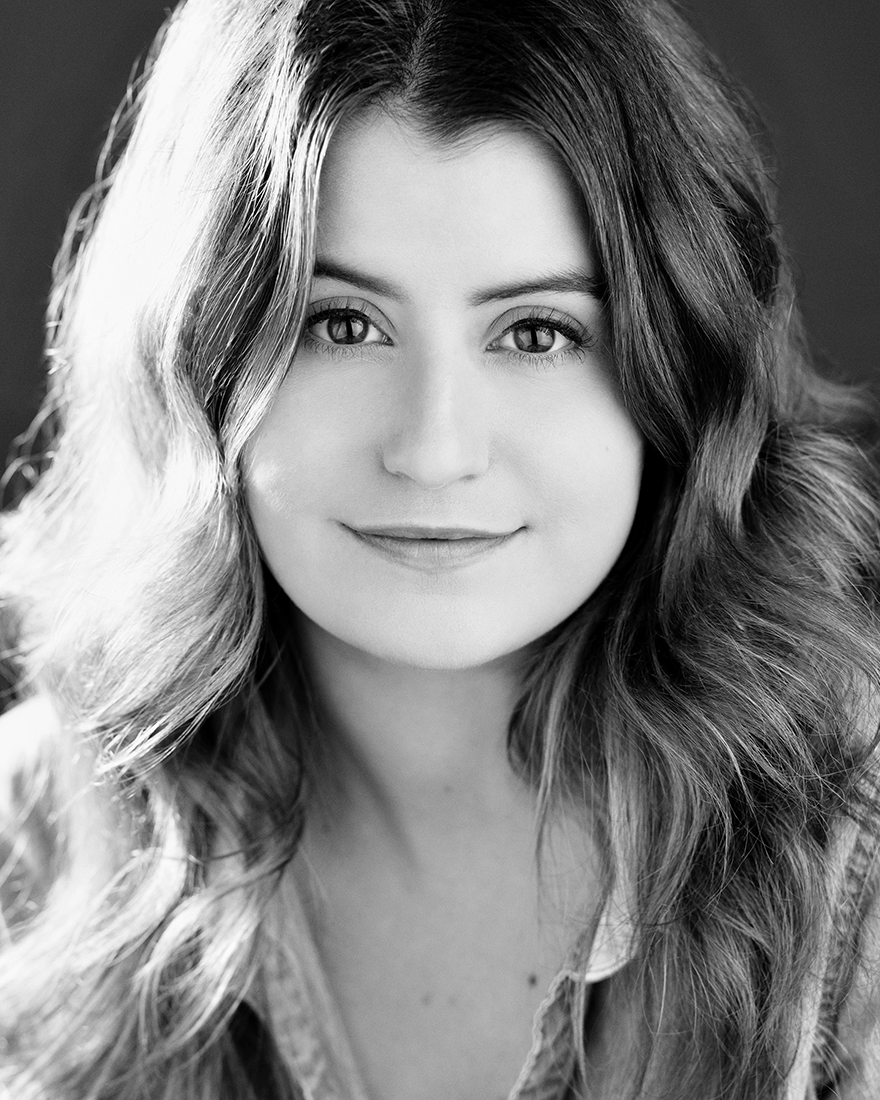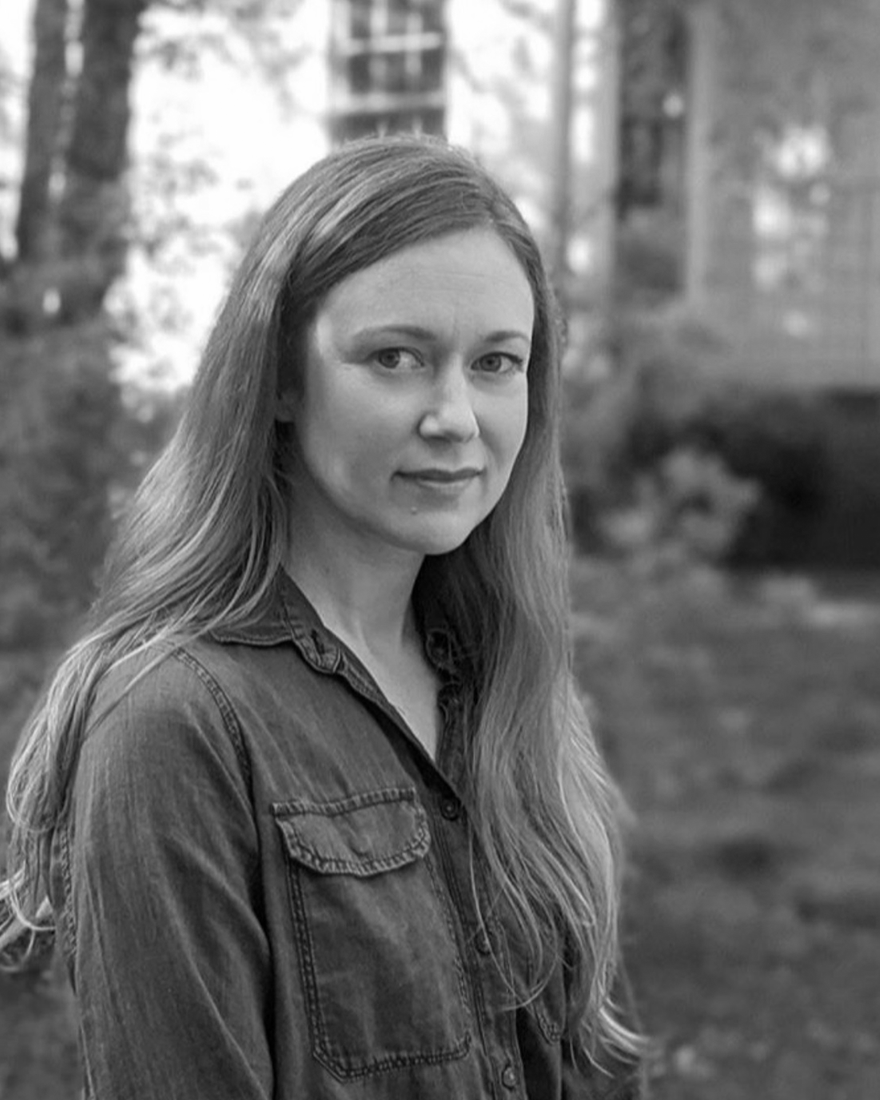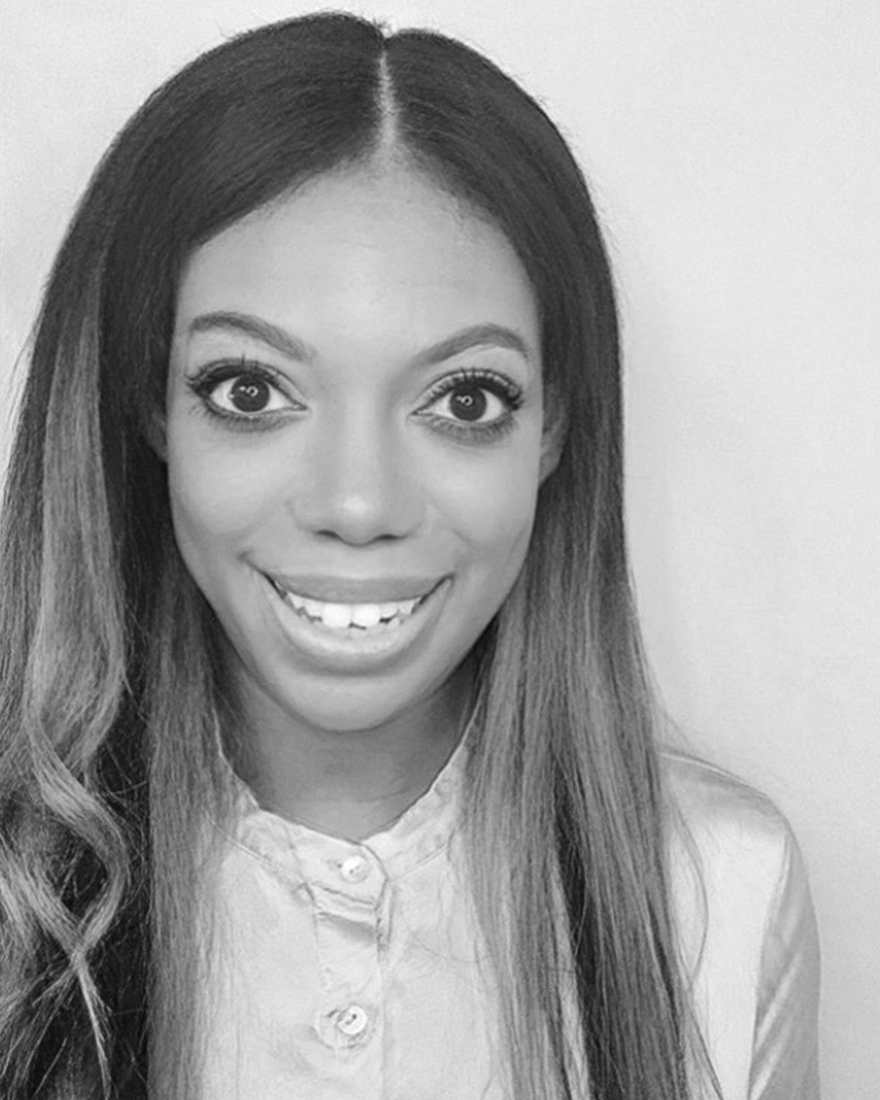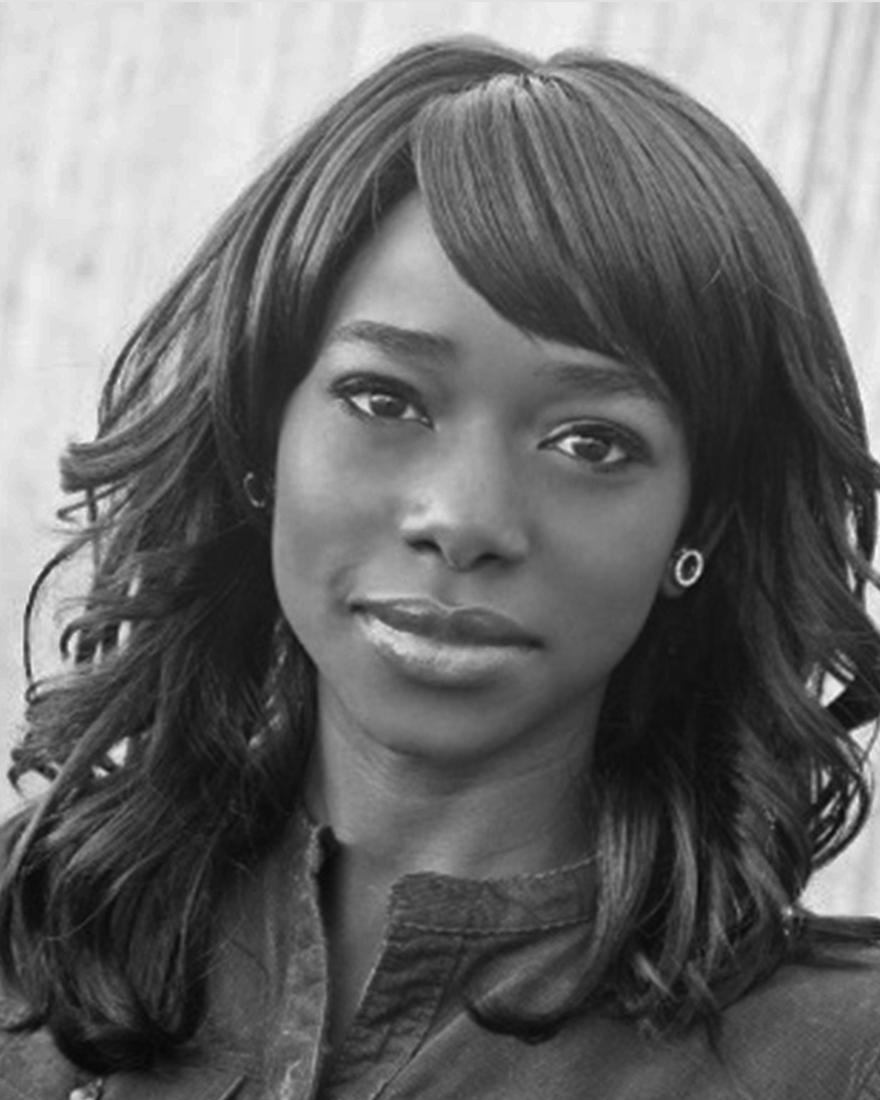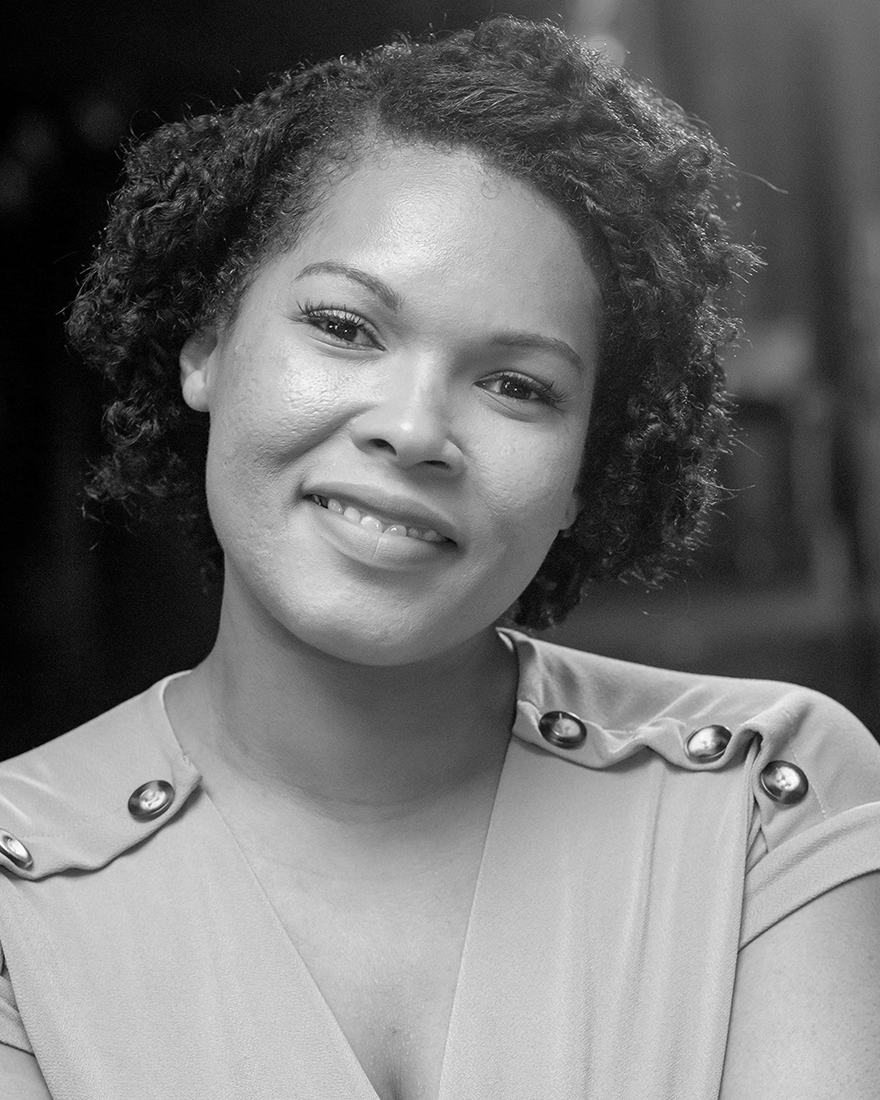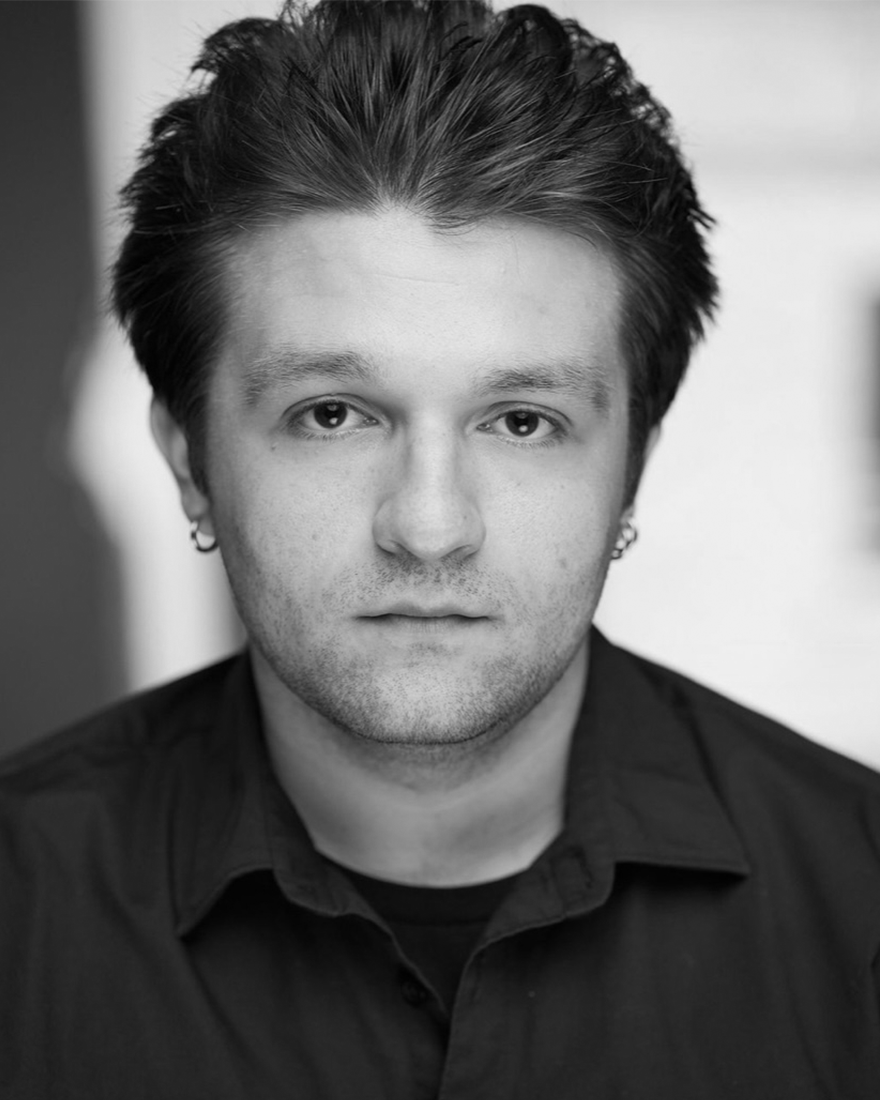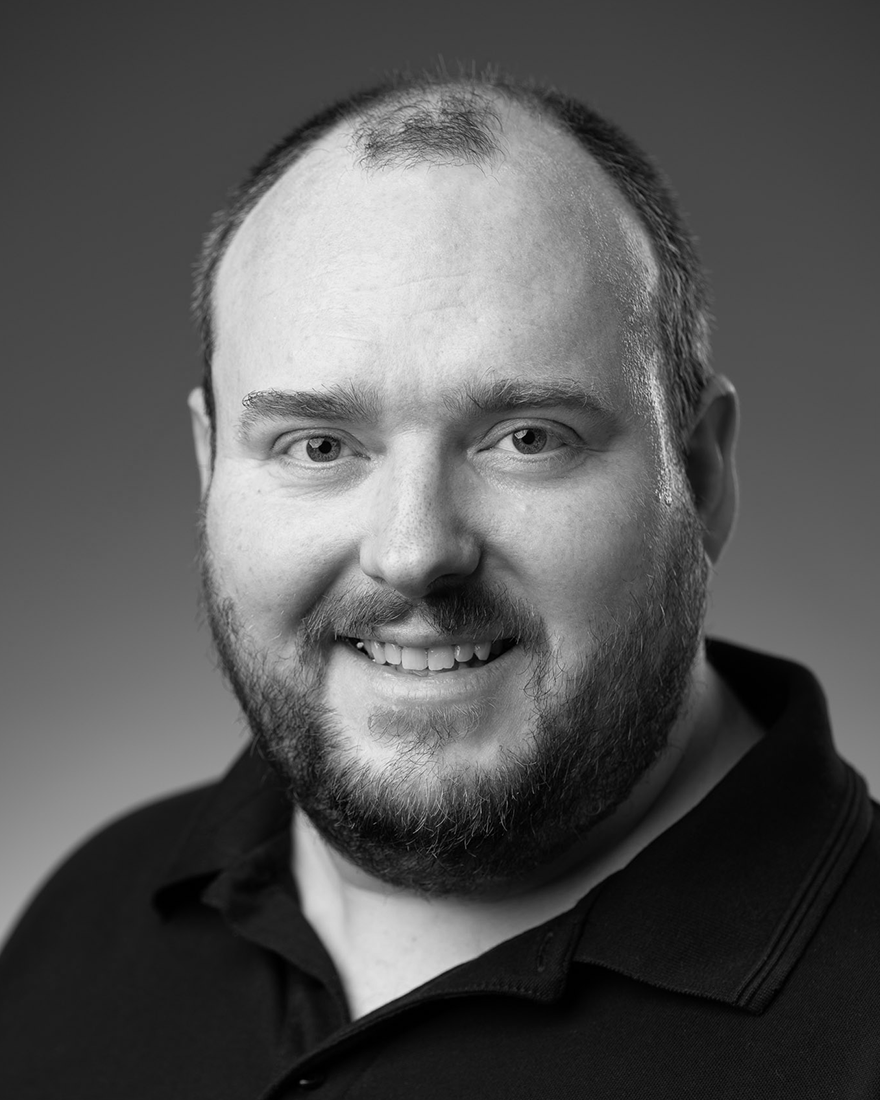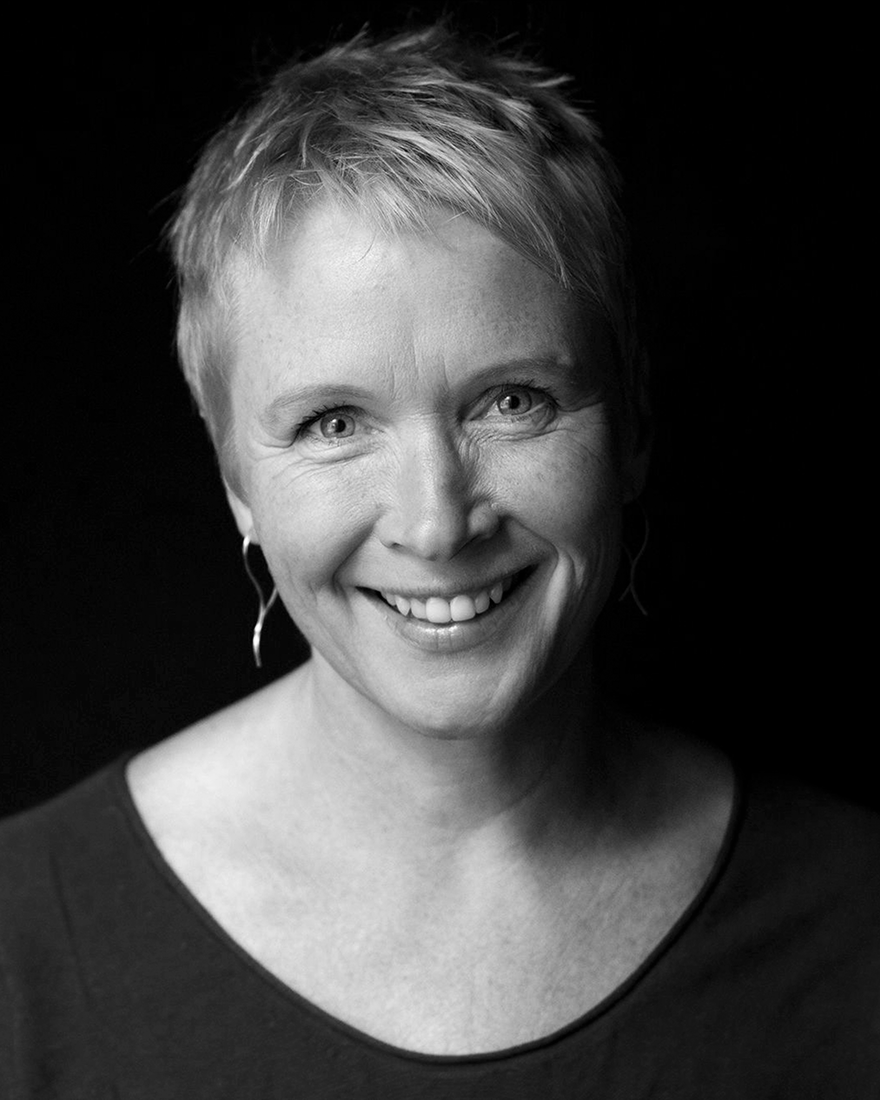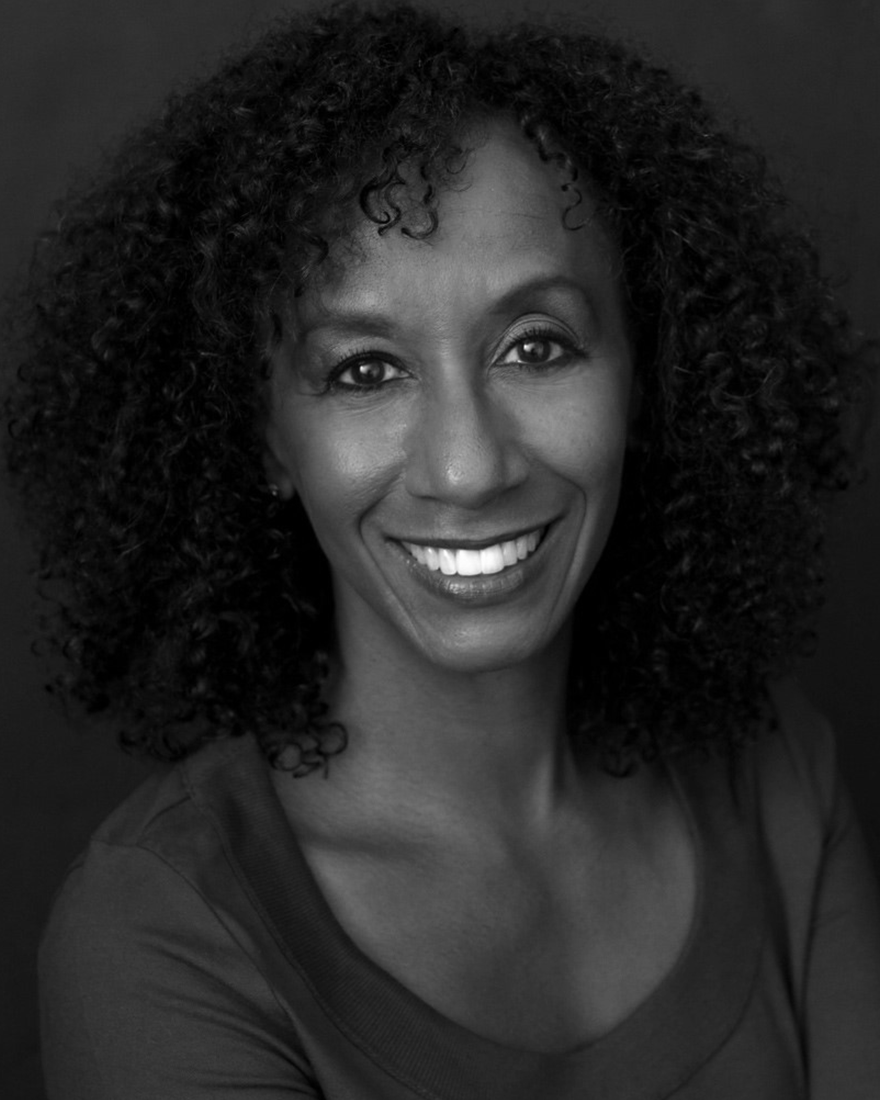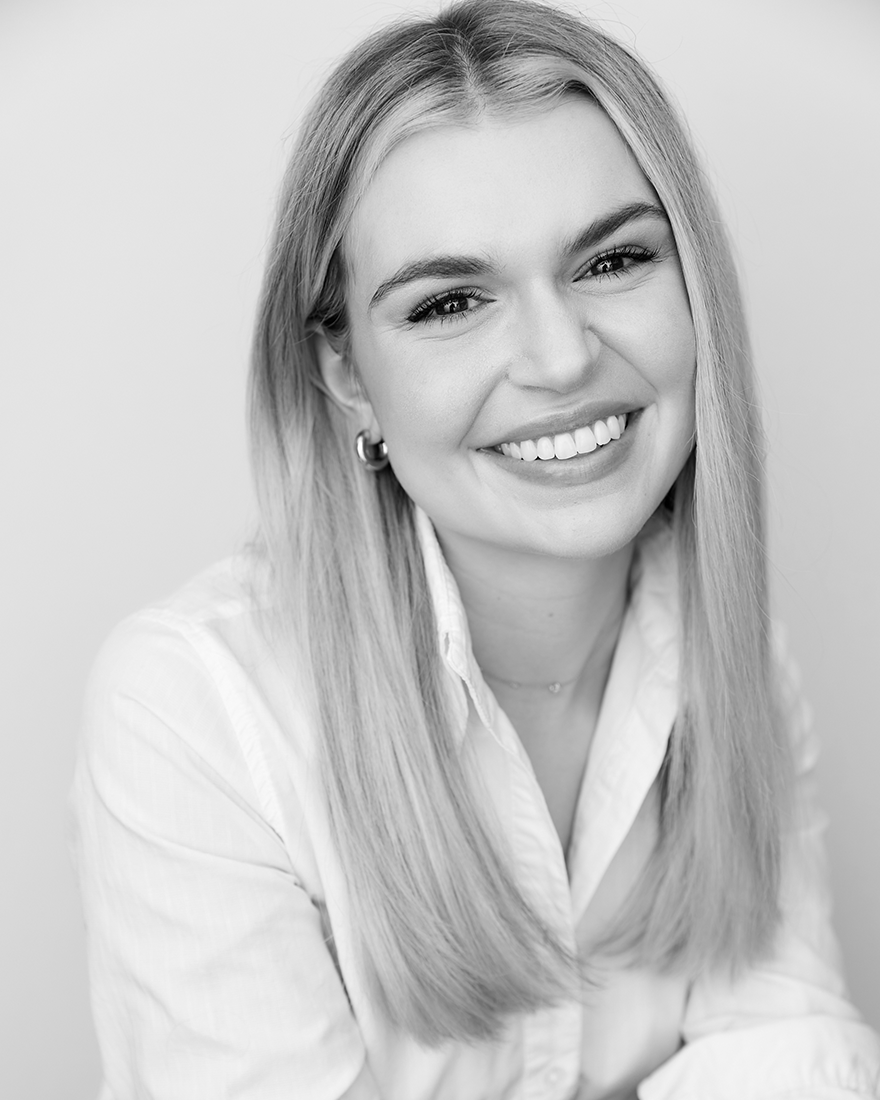 Global Virtual Conservatory Graduates of 2021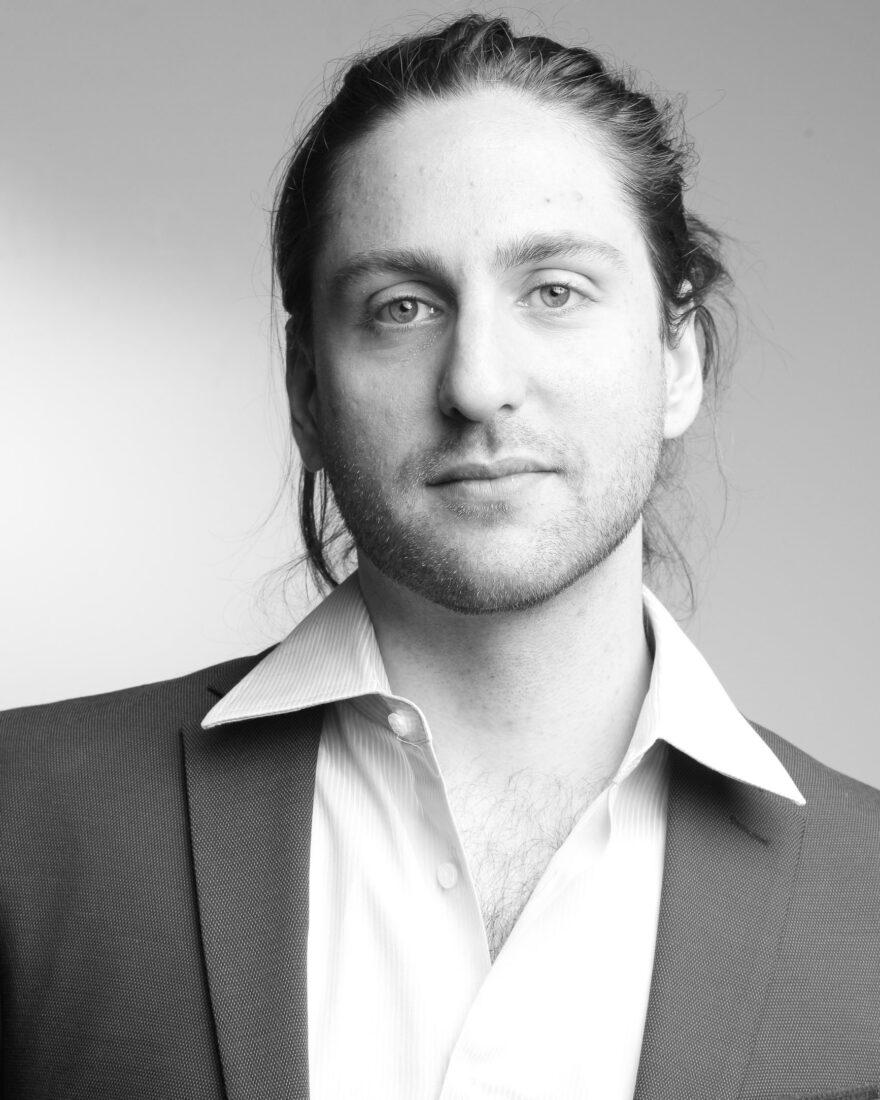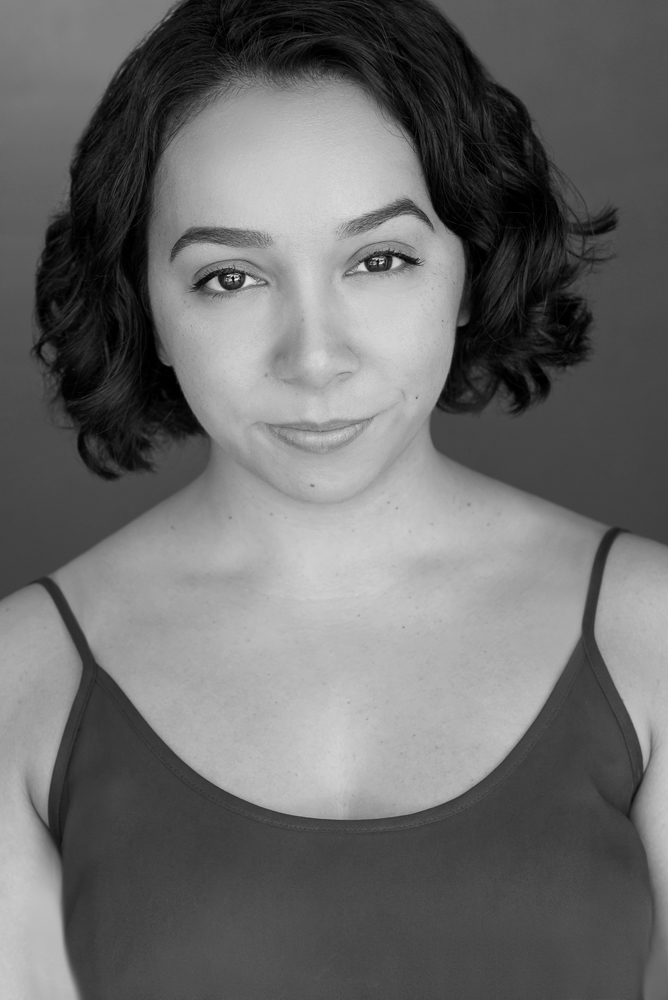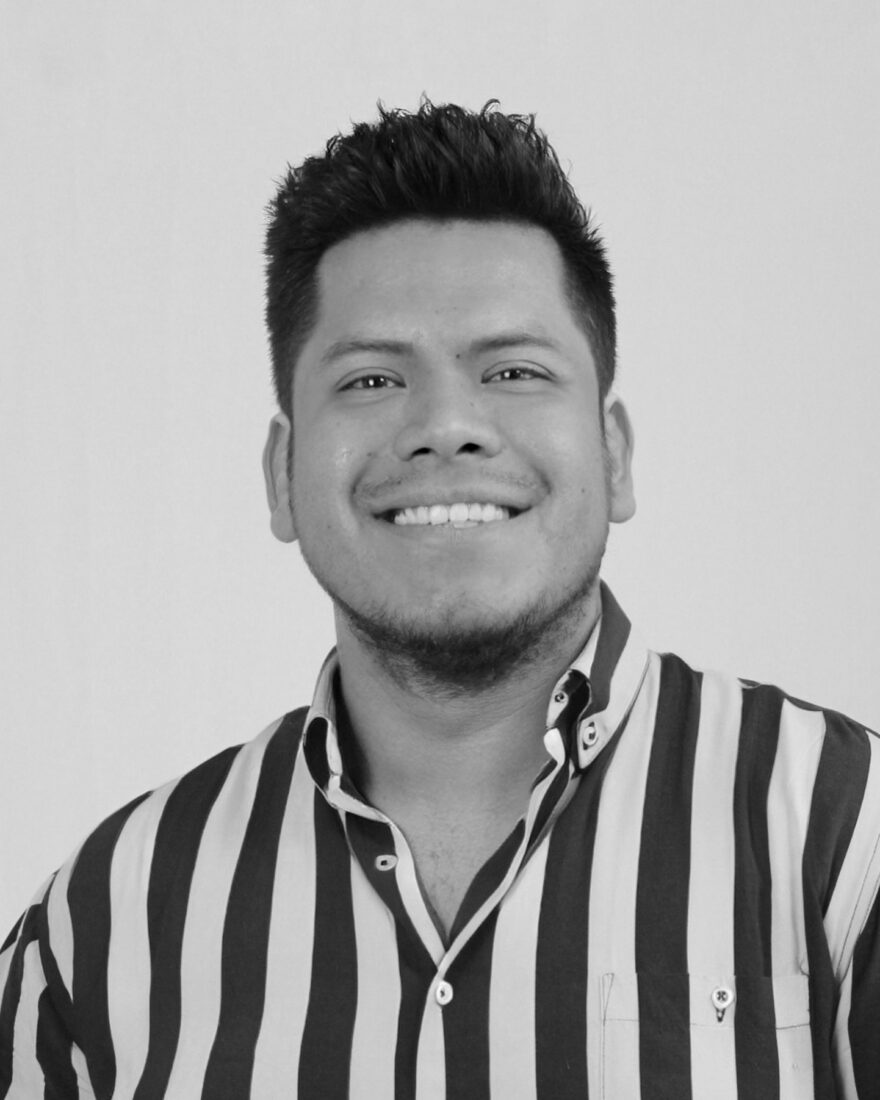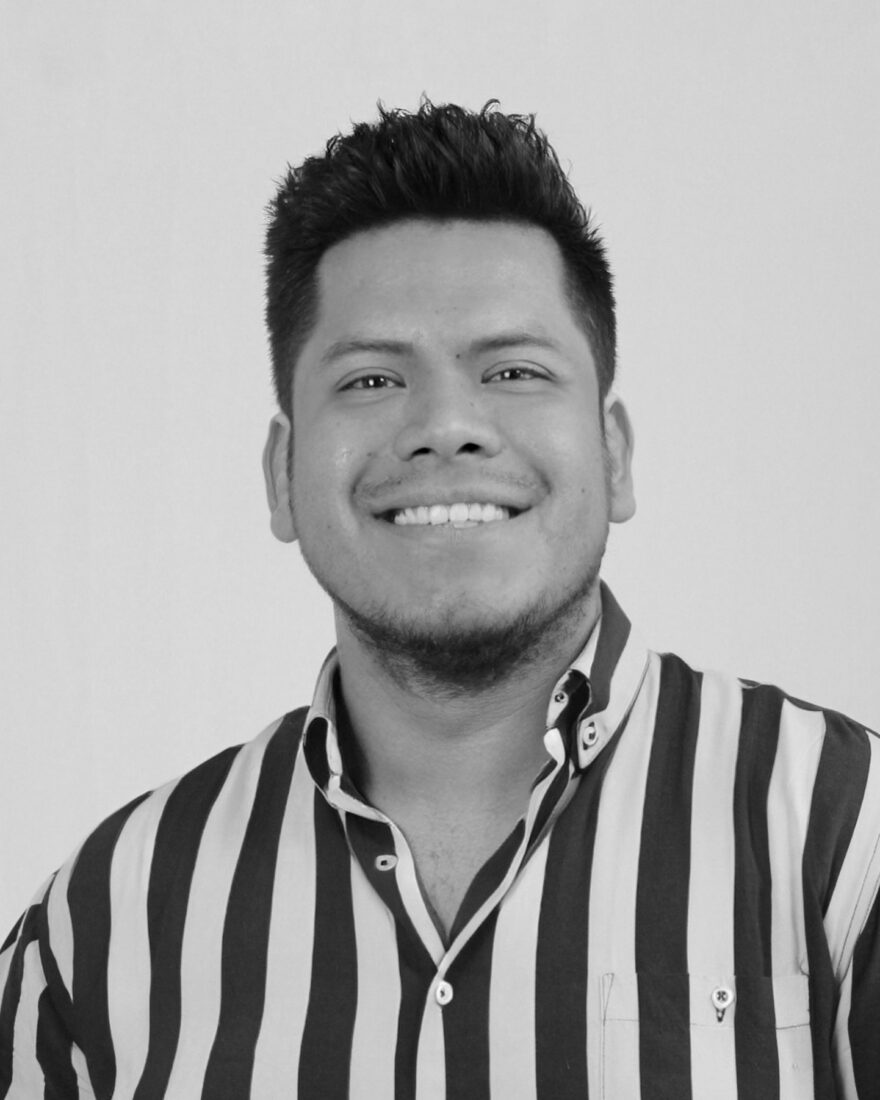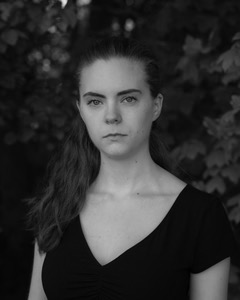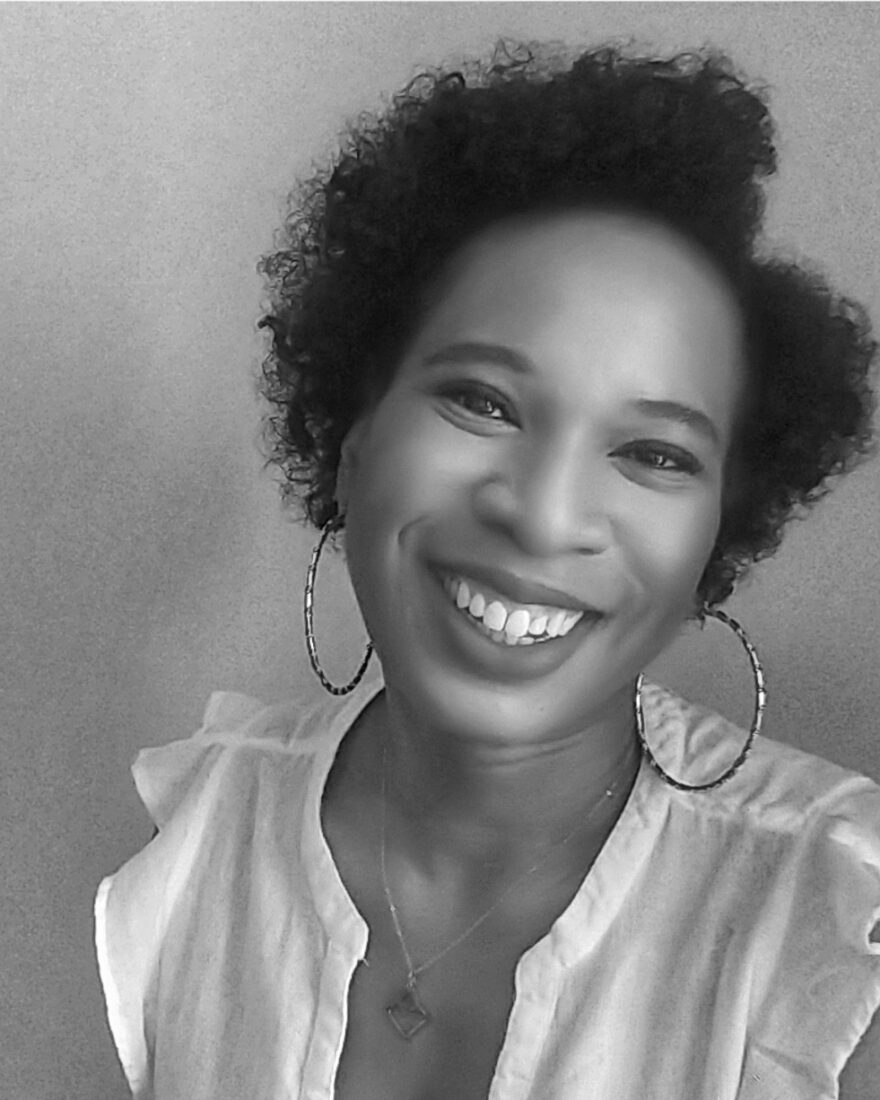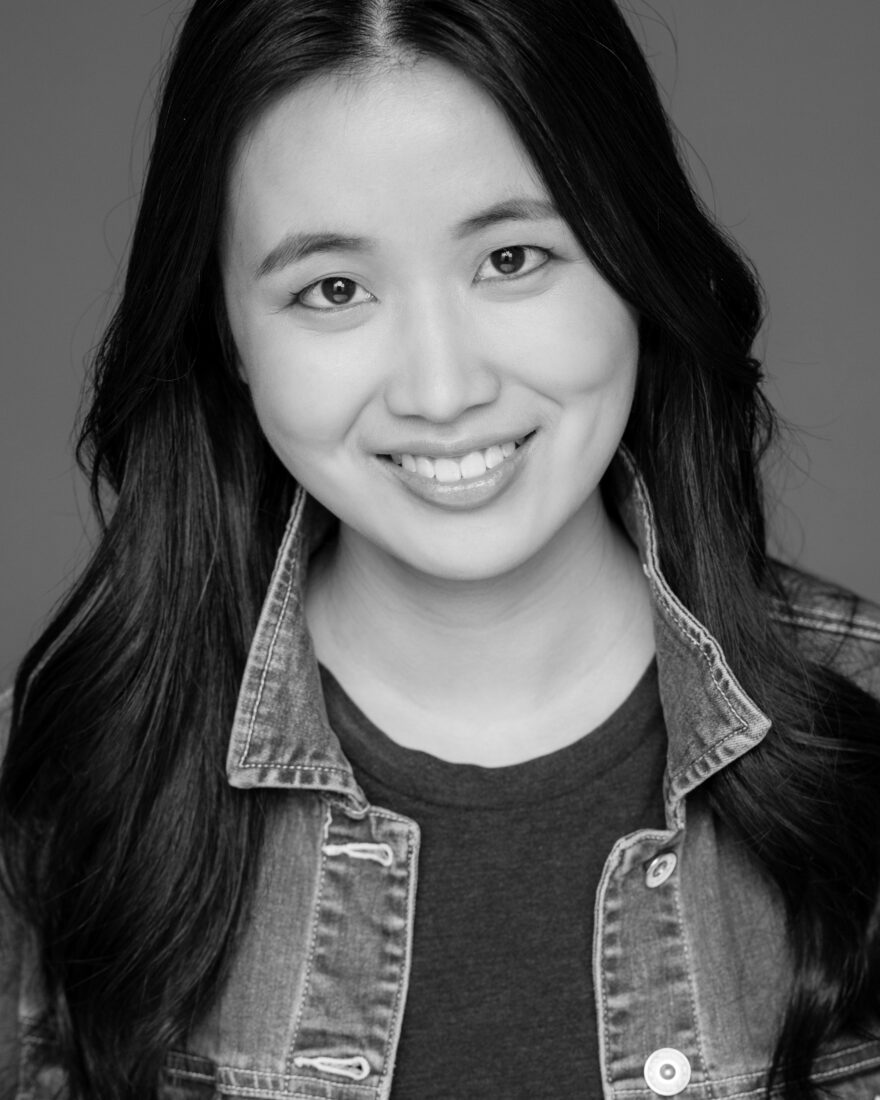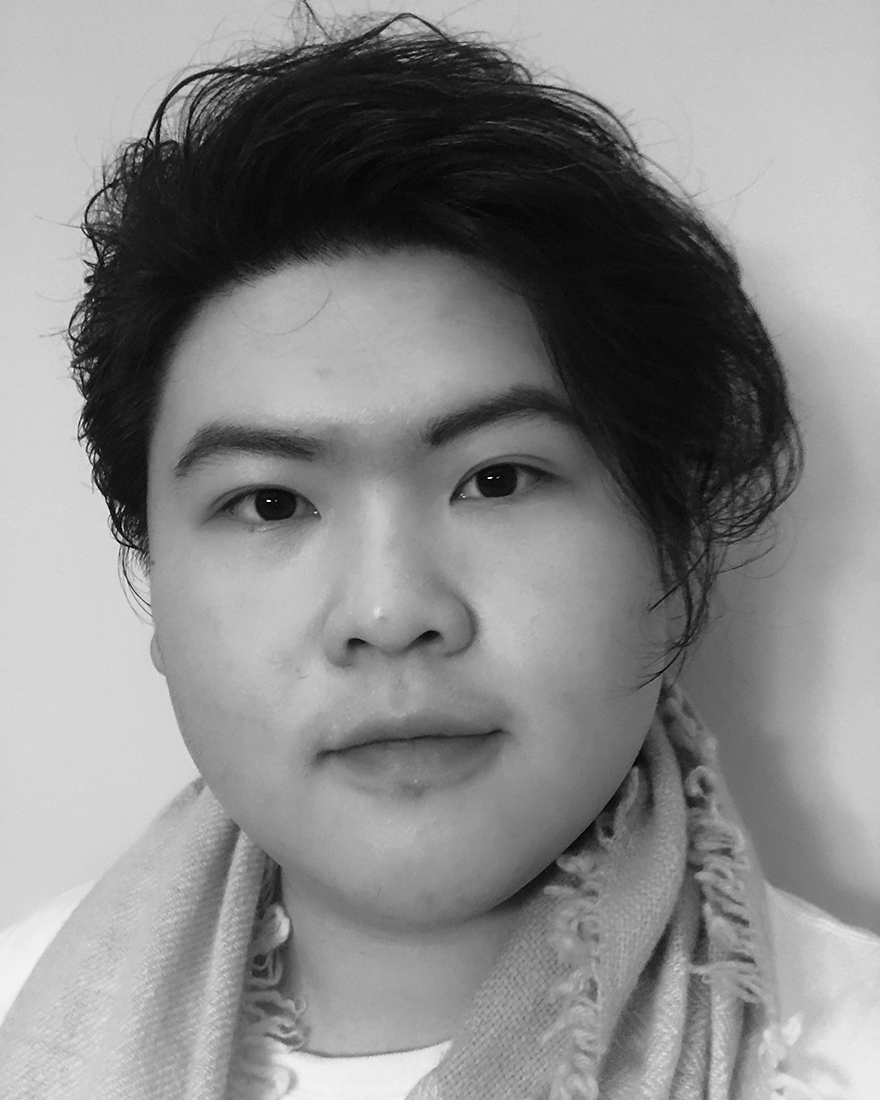 Certificate Program-2 years: Acting Graduates of 2020
Evening Conservatory Graduates of 2020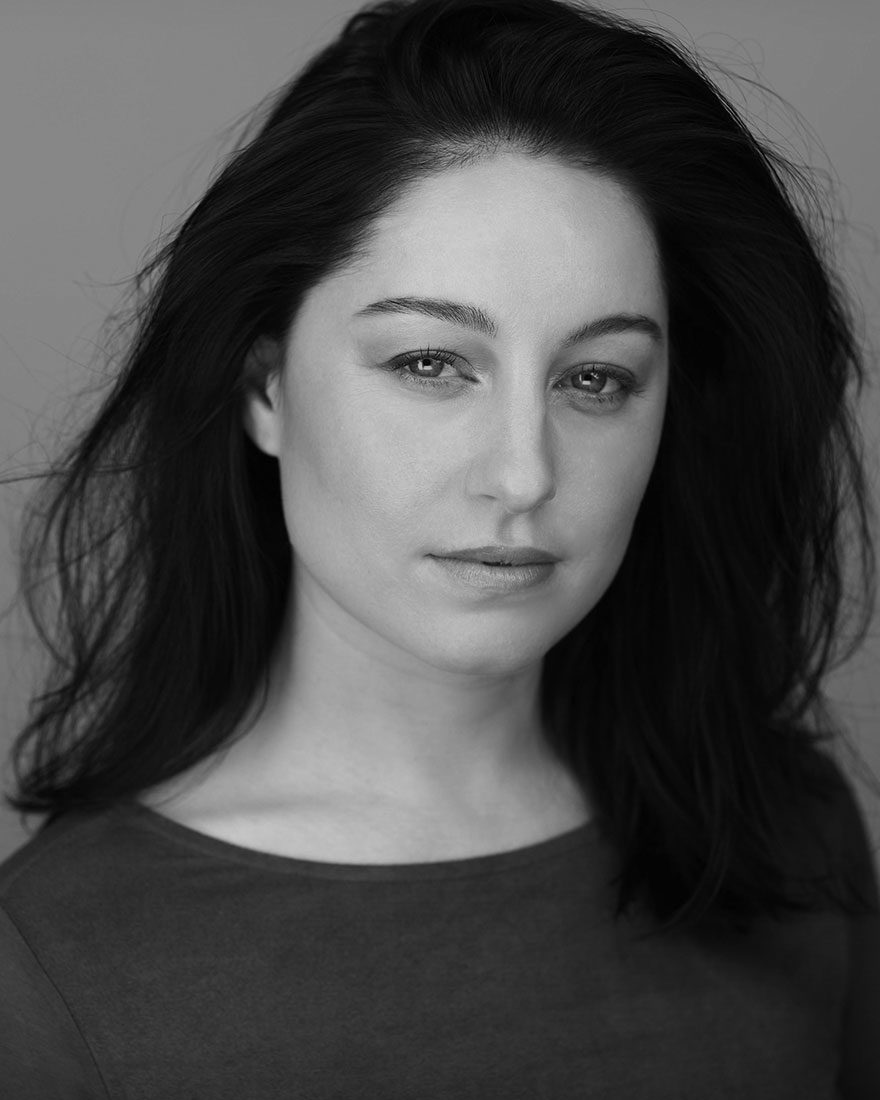 Britni Ali
www.instagram.com/britni.ali/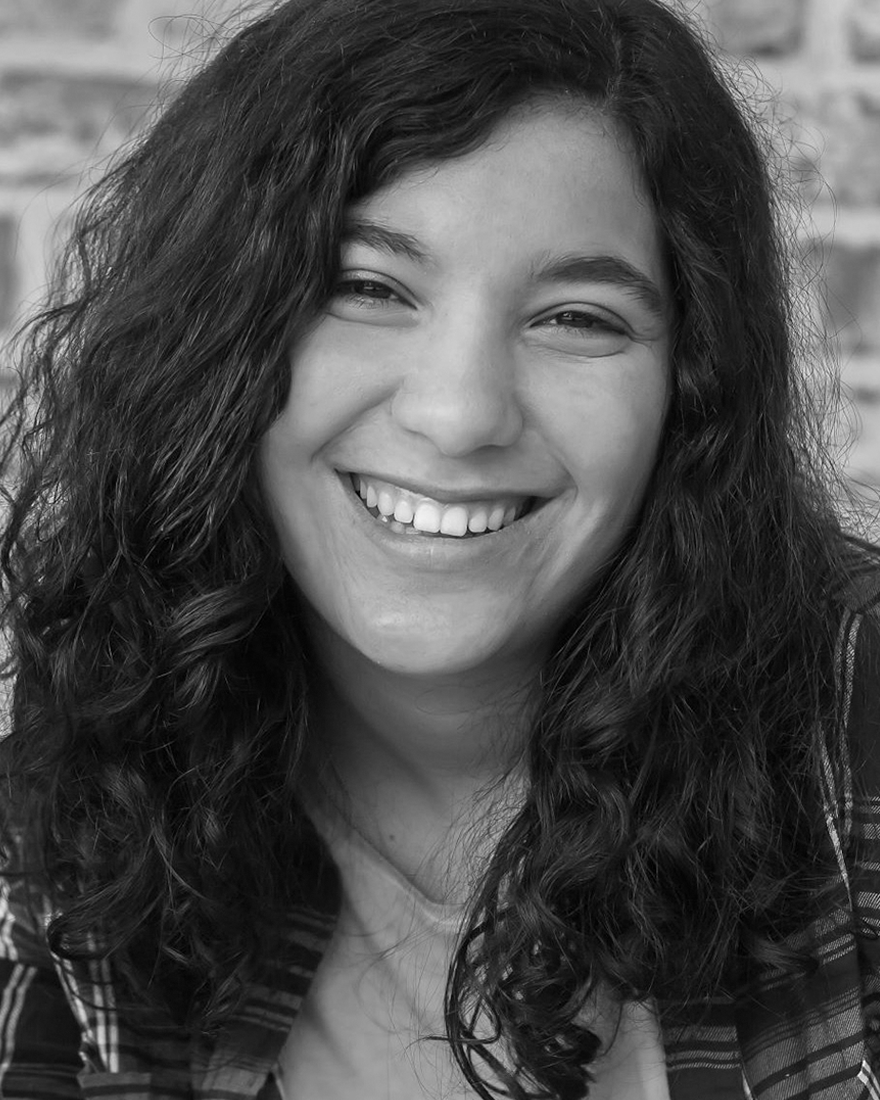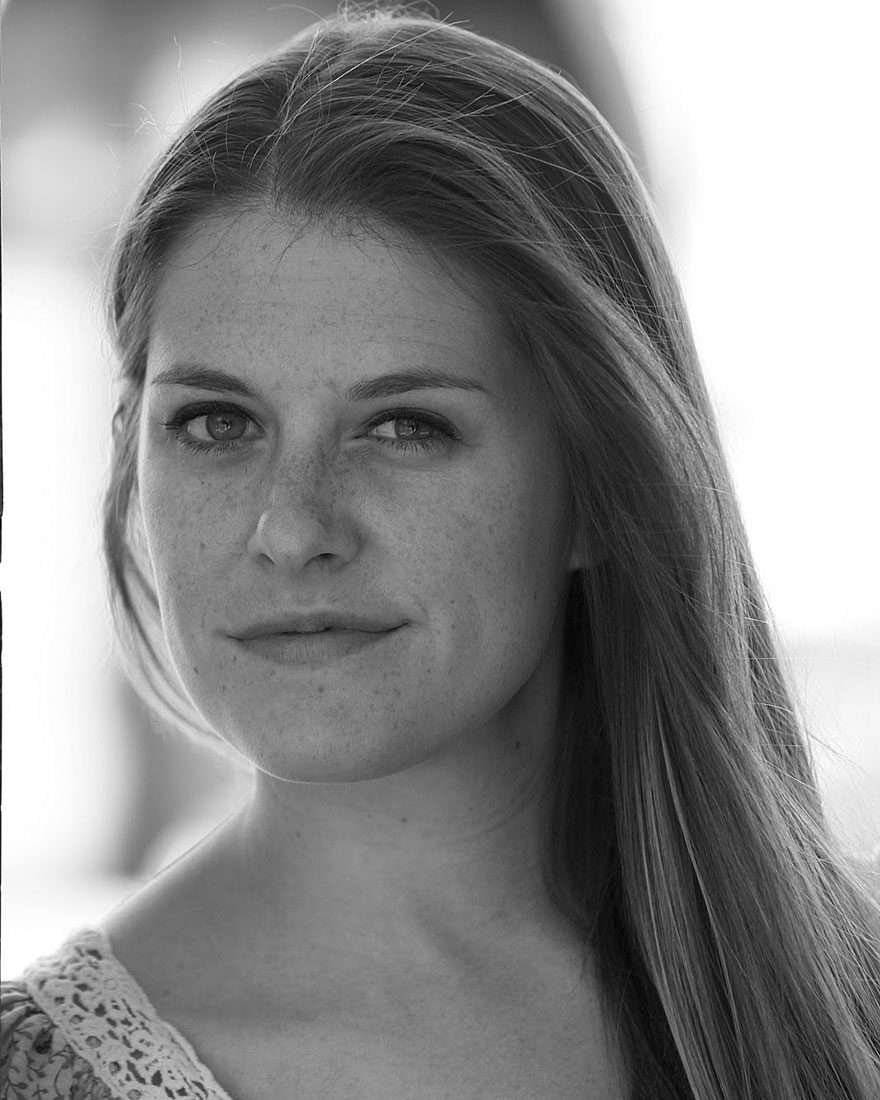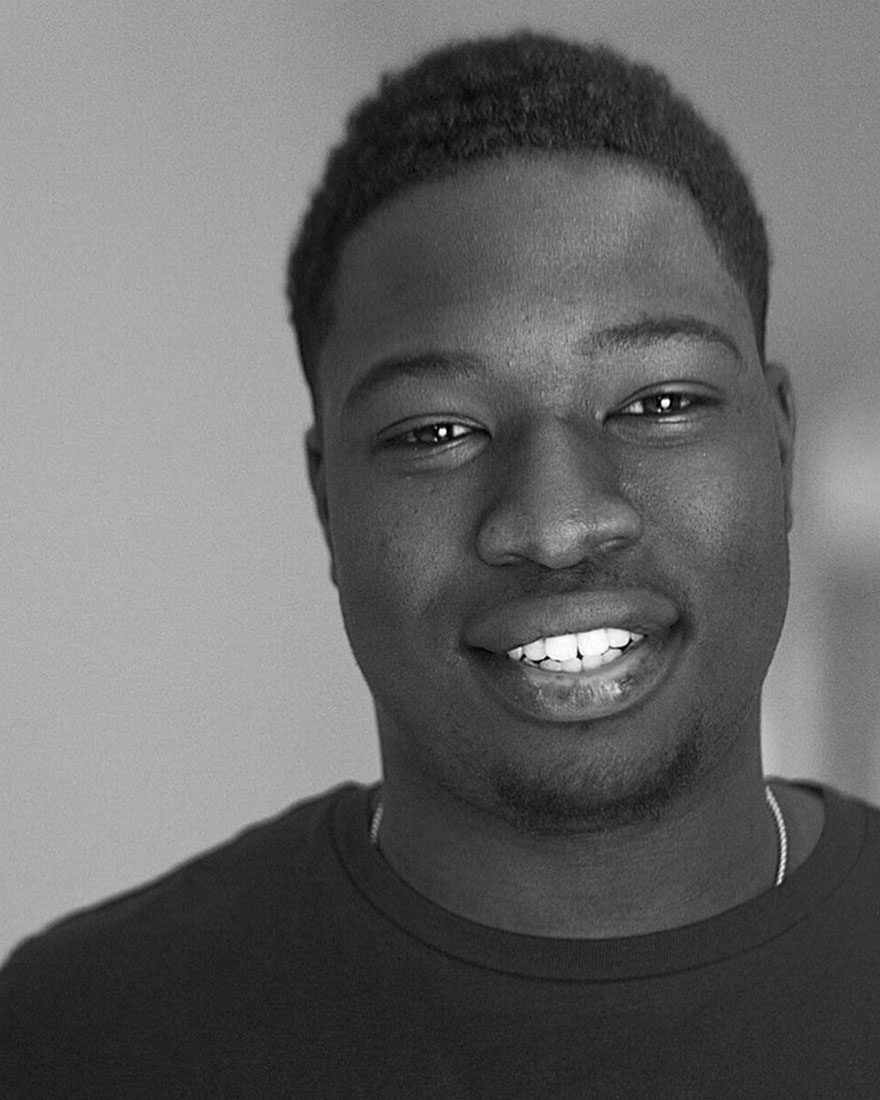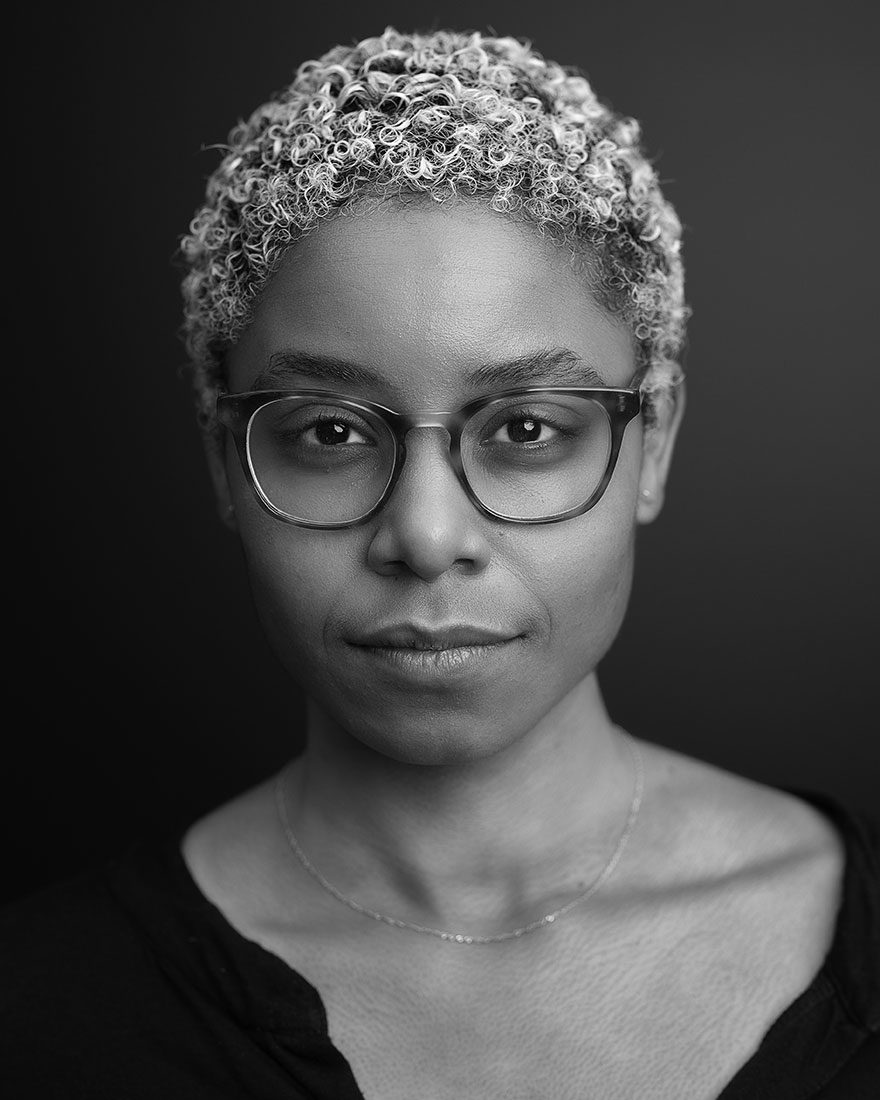 Certificate Program-2 years: Acting Graduates of 2019
Evening Conservatory Graduates of 2019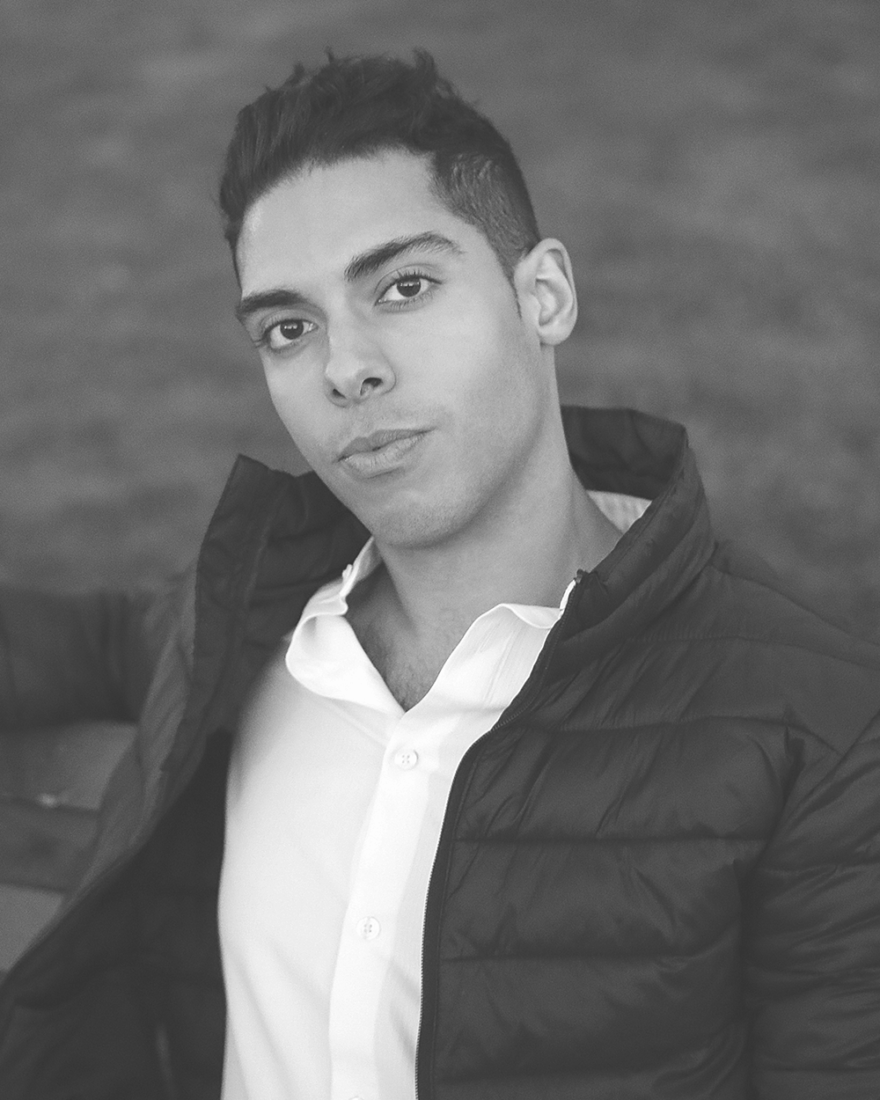 Javier Bautista
Javier Bautista is a native Brooklynite, a trap / house / psychedelic rock enthusiast and a current member of the Evening Conservatory program at Atlantic (though not in that order). Much like embodying multiple characters, Javier has been apart of the arts in a variety of ways: He's a cofounder and former President of Yale's first and only Latino Spoken Word Troupe, Oyé, he recently founded an Afro-Latino Arts & Events Collective, "Mofongo," and he's currently writing a short film that he aims to produce upon graduation. A film/TV buff, Javier looks to the roles that contemporary actors Adam Driver and LaKeith Stanfield have taken on for inspiration. (If you haven't seen "Sorry to Bother You," drop what you're doing.) He doesn't know how to end this bio as writing in the 3rd person has never been a comfortable experience for him, but he encourages you to introduce yourself and share your bio in person.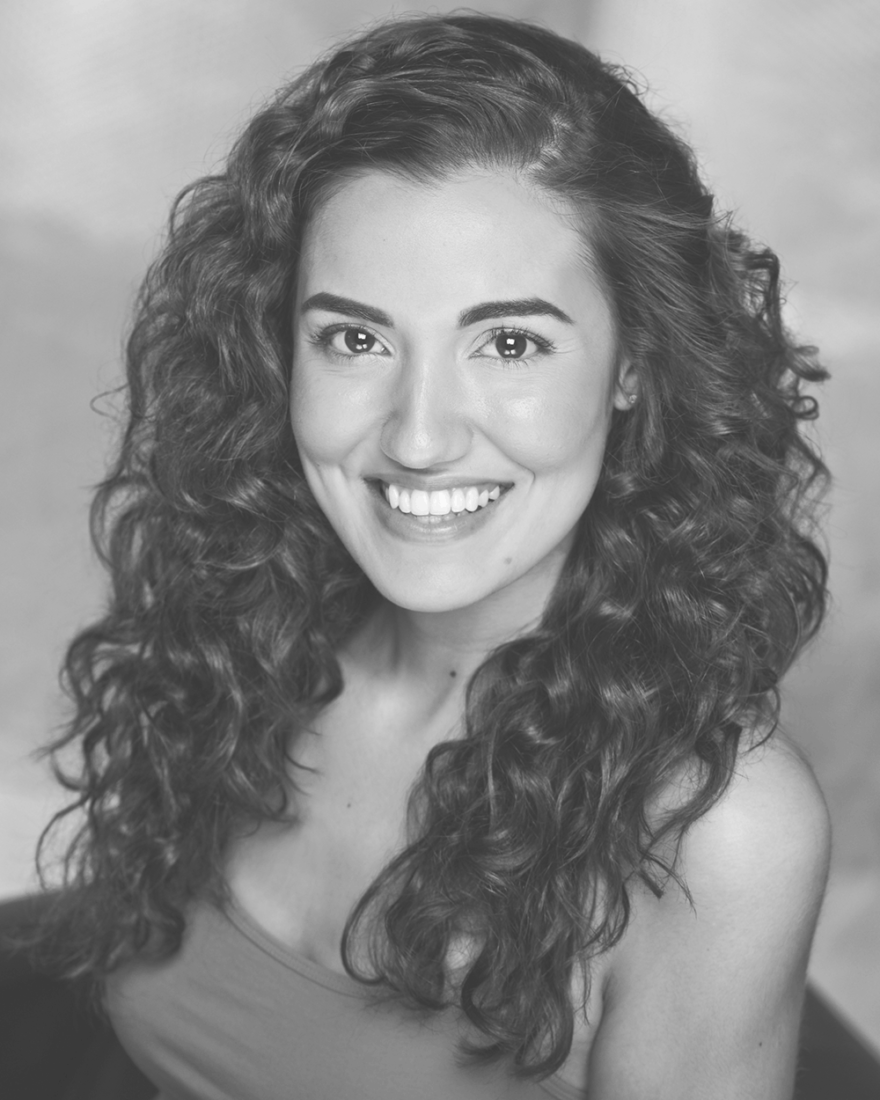 Vienna Brandstatter
Vienna Brandstatter is a Canadian actor based in Toronto. She has a BA in Drama from the University of Waterloo. She participated in the IMTA (International Model and Talent Association) 2018 New York competition, winning two Top Ten awards in her category. It was here that she was invited to attend the Atlantic Acting School, which she eagerly accepted. She is now a graduate of the Evening Conservatory program (Class of 2019.) She is deeply grateful for the opportunity and thanks the amazing staff and ensemble members with whom she has worked.
You can keep up with Vienna at www.viennabrandstatter.com.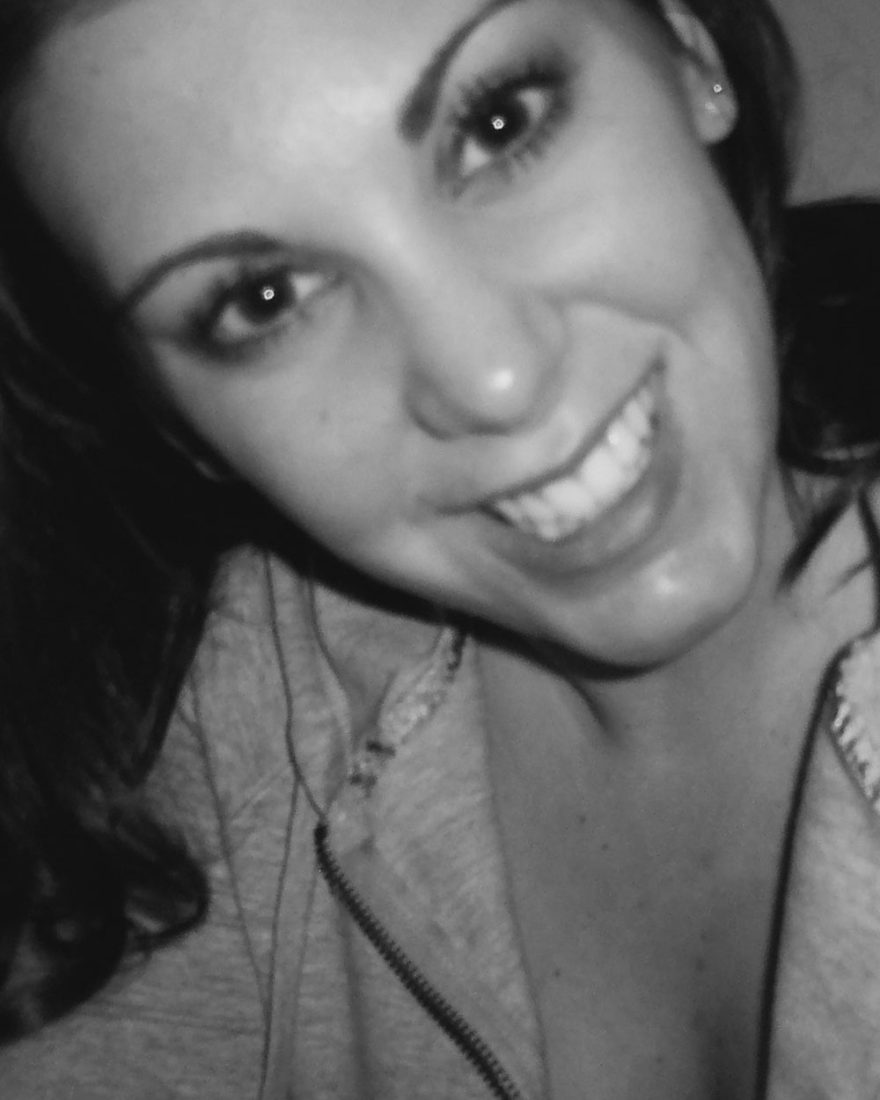 Jaci D'Ulisse
Jaci D'Ulisse is an actor, director and stage manager from New Jersey. Past performance credits include: You're Gonna Be Famous (a world premiere with her Atlantic EC ensemble), August: Osage County, The Producers, Cabaret, Blood Brothers and Moon Over Buffalo. As director/producer: The Last Five Years, Cabaret YOUR Way (an original interactive musical experience), tick, tick…BOOM! and Side by Side by Sondheim. Jaci looks forward to writing and creating new artistic opportunities through the company she proudly co-founded, Rooftop Theatre Collaborative. Follow on Facebook and Instagram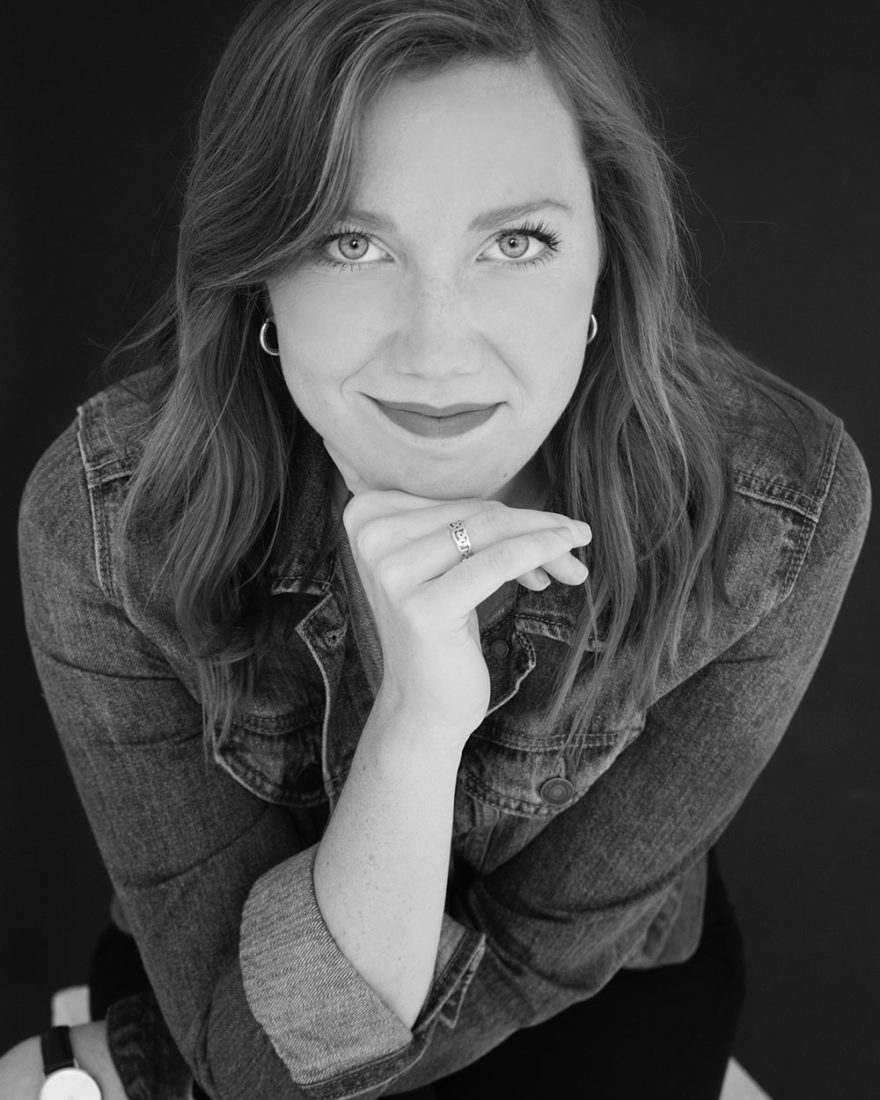 Shannon Gallagher
Shannon Gallagher is a New York City based artist. She received her undergraduate degree in Dramatic Art from The University of North Carolina at Chapel Hill. In addition to acting, she is a singer and musician, and has worked with local NC artists as an assistant sound engineer at Manifold Recording Studio. She is also very stoked about the new Levain Bakery location on the UES which is much more convenient for her on the 6 train.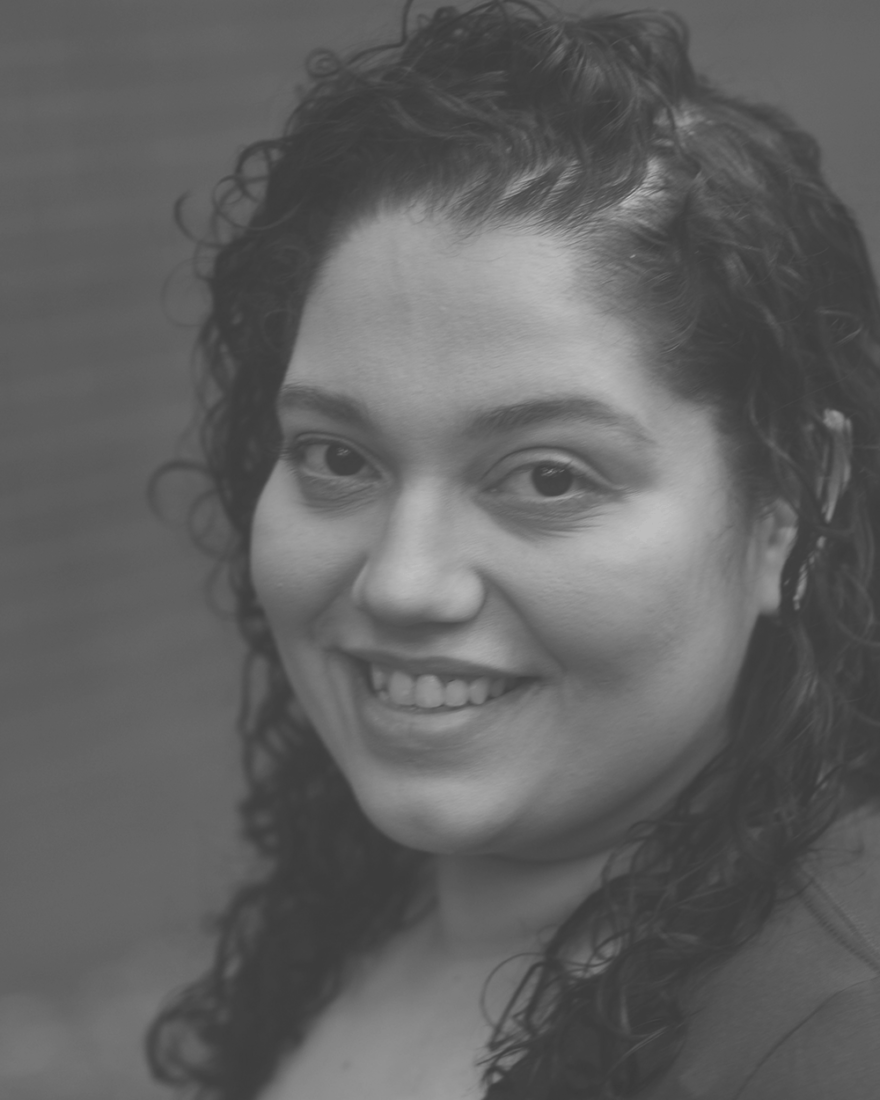 Melissa Garcia
Melissa Garcia is a latinx actor, writer and aspiring director from the Bronx New York. She graduated with her Bachelor of Science in Psychology, and is currently enrolled at Hunter College for her 2nd Bachelors in Theatre & Media. She has studied acting at The Barrow group school, Hunter College and The Atlantic Acting School's Evening conservatory (Class of 2019). Melissa has done various background work in Television shows such as the Netflix series Orange is The New Black and Tales of the City. Her first performance was at the New York Theatre: NY Short Festival. Melissa has recently finished her first script for a short film, and also has written two plays she herself hopes to direct in the future. She's also almost done with the first draft of her novel. If you want to get in touch or learn more follow her IG page MelissaG_Mecha or email her at n.melissa87@gmail.com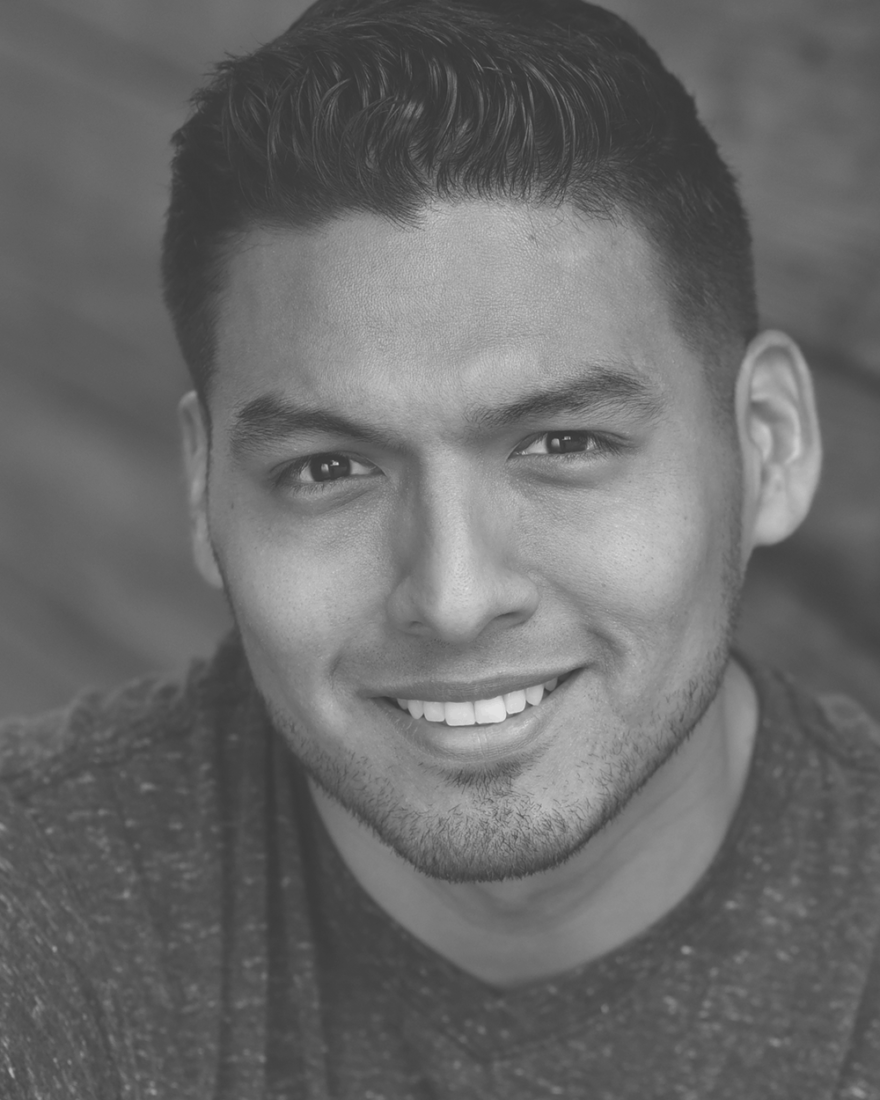 Mauricio Hidalgo
Mauricio Hidalgo is a Singer/Actor/Dancer from Long Island NY. His career started as a child dancing and singing in school productions and now he does TV and Commercials. His latest TV credits includes a commercial for Target and a featured role in the ID Discovery episodic "In Pursuit with John Walsh". His Theatre roles include Chad in the musical "All Shook Up" Baloo in "The Jungle Book" and Stanley Robertson in the original comedy "Walter's Wish" which won the 2017 BroadwayWorld Long Island Award for Best Play. Mauricio is very grateful for his time at Atlantic and for all the help and guidance received by such an amazing faculty. That gratitude is also extended to Will and York for putting together a great show and to Sam for assistant directing and Jessica for being a great stage manager. As always nothing would ever be possible without the love and support of Mauricios family and friends who always support him in all his ups and downs. He is very fortunate and honored to now extend that family to include his fellow actors in the Evening Conservatory and everyone he has met and worked with at The Atlantic Acting School.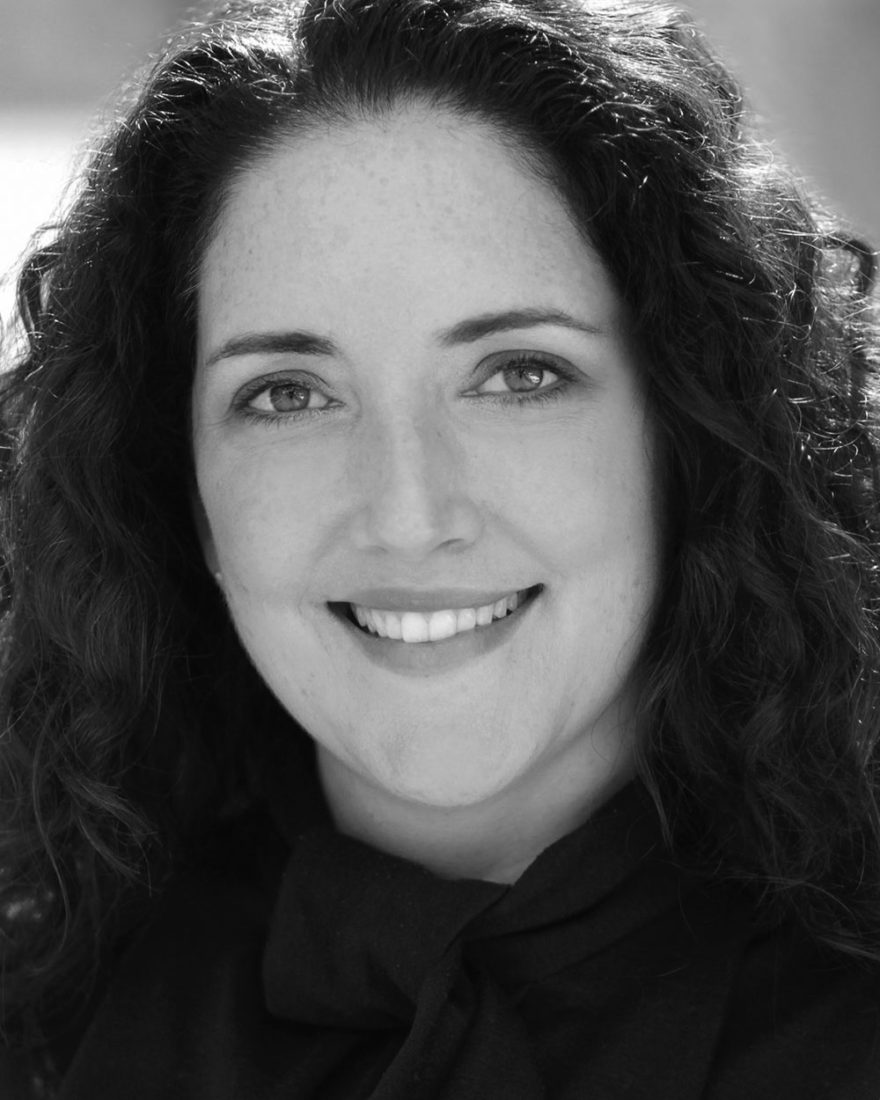 Megan Keefe
Megan Keefe is an actor / singer living in Brooklyn, NY. Previous credits include BOEING BOEING at ANTRIM PLAYHOUSE, PRINCESS IDA with the Blue Hill Troupe, and RUMORS. She is a graduate of the Evening Conservatory at the ATLANTIC ACTING SCHOOL. She has performed cabaret at Don't Tell Mama and the Metropolitan Room, has studied Improv at UCB, sung numerous G&S shows with the Blue Hill Troupe (bht.org), studied Music Theory at Juilliard, studied voiceover with Marla Kirbin and Bruce Kronenberg and done intensive artist workshops with Alaine Alldaffer from Playwrights Horizons. Megan has a B.A. in Theology and English from Georgetown University and is looking forward to creating her own work. https://www.facebook.com/megan.keefe https://www.instagram.com/mkeefe1/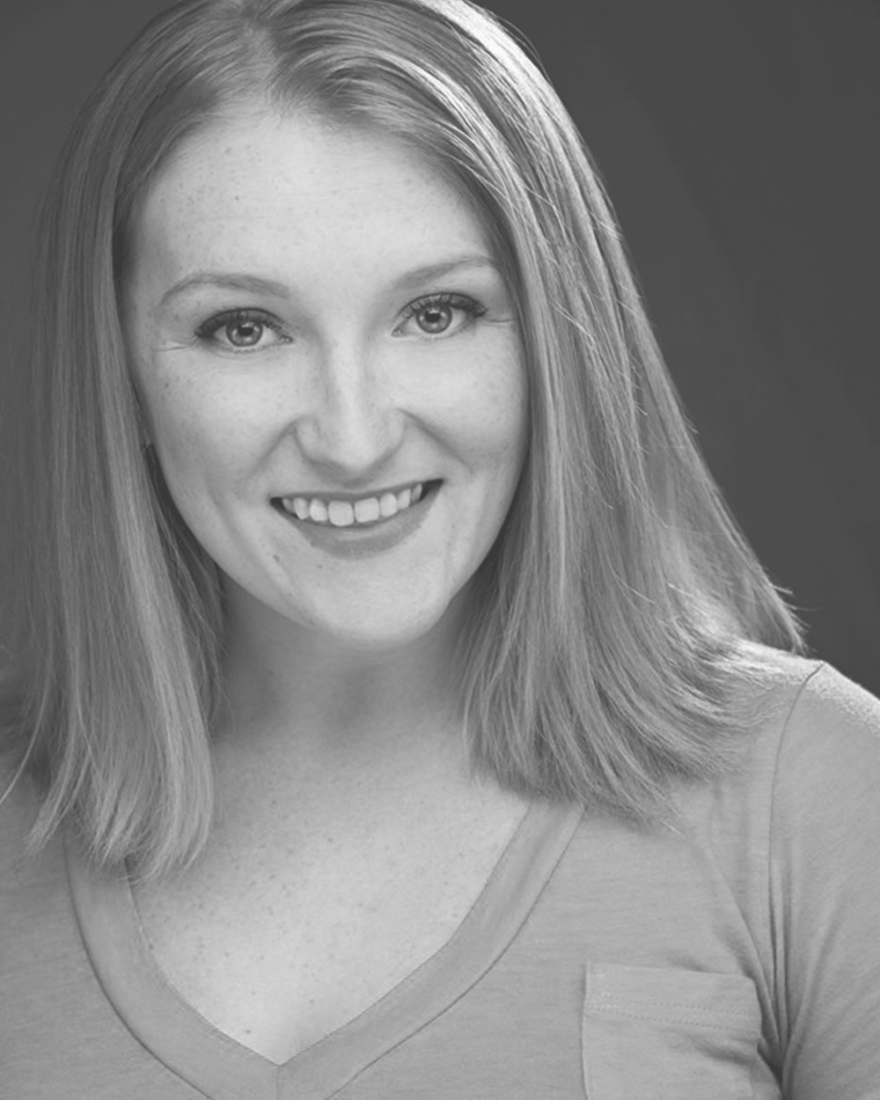 Jessica Lane
Jessica Lane has been interested in acting ever since her sixth-grade production of Romeo and Juliet. She pursued theatre all throughout her education and went on to attend the University of Mary Washington where she received her BA in Theatre. Some of her favorite roles that she played there were Clear Glass Marbles in Talking With, the Duchess of Berwick in Lady Windermere's Fan, and Dotty in Noises Off. Jessica was thrilled to be accepted into Atlantic Acting School's Evening Conservatory Program. She is grateful for the extensive training that she received in these classes and has grown so much through this experience. She gives much thanks to Atlantic for their training, and also to her family for their support.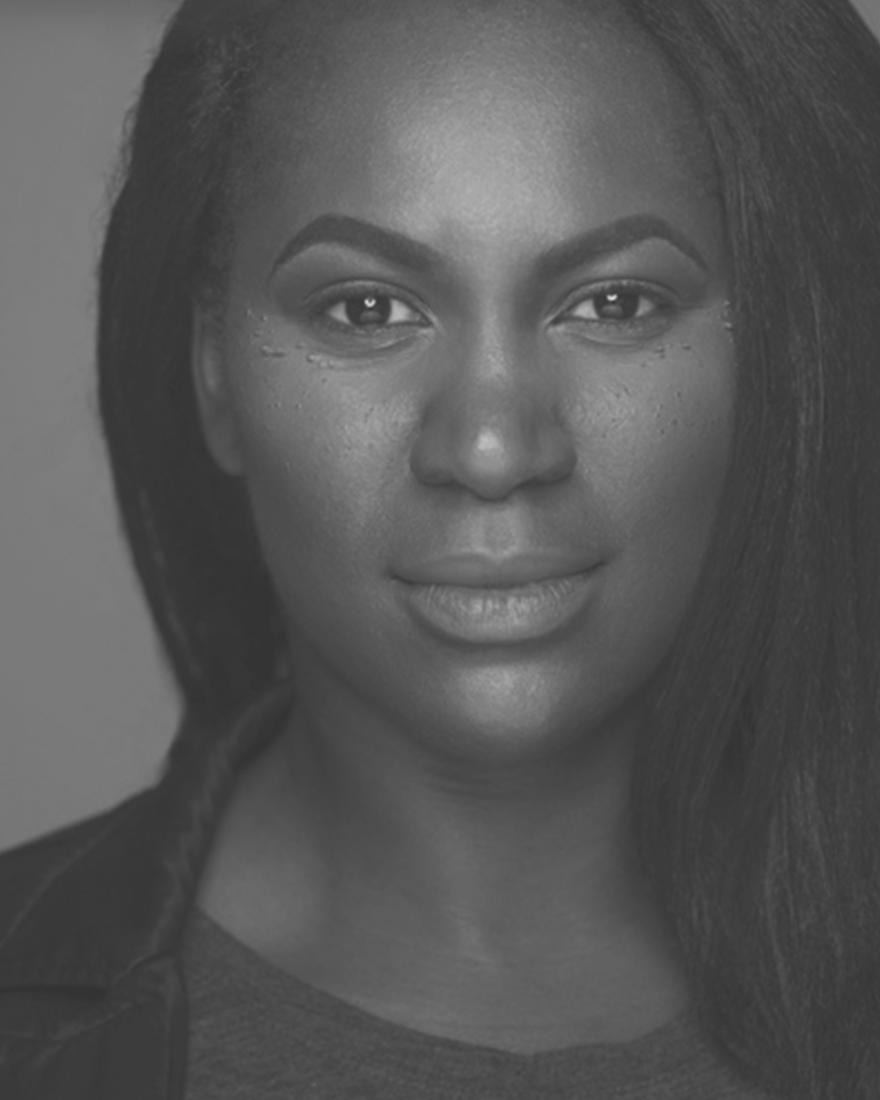 Kenisha Morgan
At the age of 15, Kenisha told her parents that she wanted a DVD player & a DVD for her birthday. Her parents acquiesced. She watched The Hurricane starring Denzel Washington. At that moment, she wanted to become an actress. Since then, she hasn't stopped. Kenisha is an enthusiast for acting training. She graduated from Northwestern University's Theatre program and she studied with GregAlan Williams-Greenleaf, Remember the Titans-, Tim Phillips, Regina Taylor-The Unit-, and so forth. Outside of acting, Kenisha is a writer, editor, content creator, & filmmaker. She is the creator of #DBWHMONOSERIES an acronym for Da Black Woman's Hair Monoseries. It is a series of monologues about the black woman's hair on Kenisha's IG page. Kenisha is thrilled to finish her acting training program at the prestigious Atlantic Acting School & she is looking forward to the future. Follow Kenisha on IG @kenishalmorgan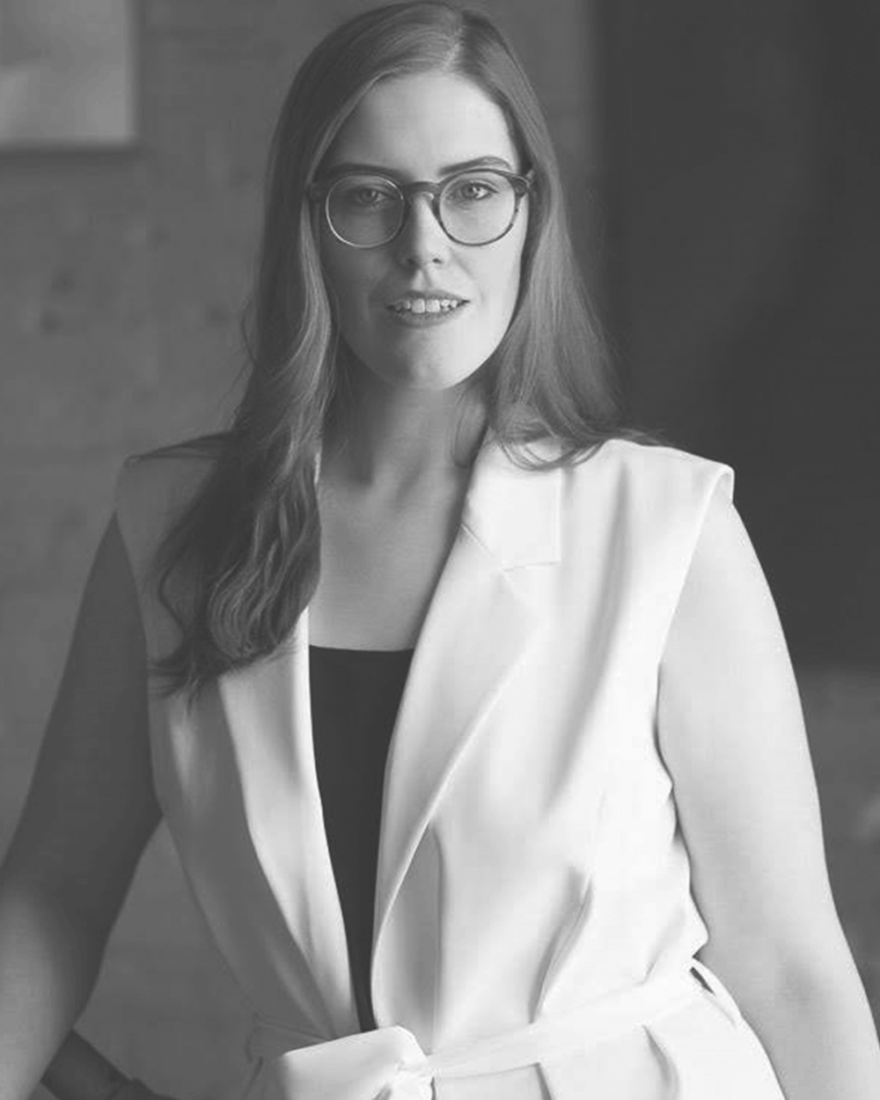 A. Jade Munsie
A. Jade Munsie is a Canadian jokester. She received her BA in Drama from the Concordia University of Edmonton. Prior to attending Atlantic's EC, she was a puppeteer with the Edmonton Epilepsy Association (Kids on the Block productions). From the EC, she will be joining Vancouver's Pacific Theatre as an Acting Apprentice in their '19/20 season. Thriving on smiles, joy and laughter, it was Lucille Ball, Doris Day, Red Skelton, and the grace of God that brought her to this industry. At the end of the day, all she wants is to make people laugh and think. You can follow what she's up to by sending her an email: ajademunsie@gmail.com and taking her for cake.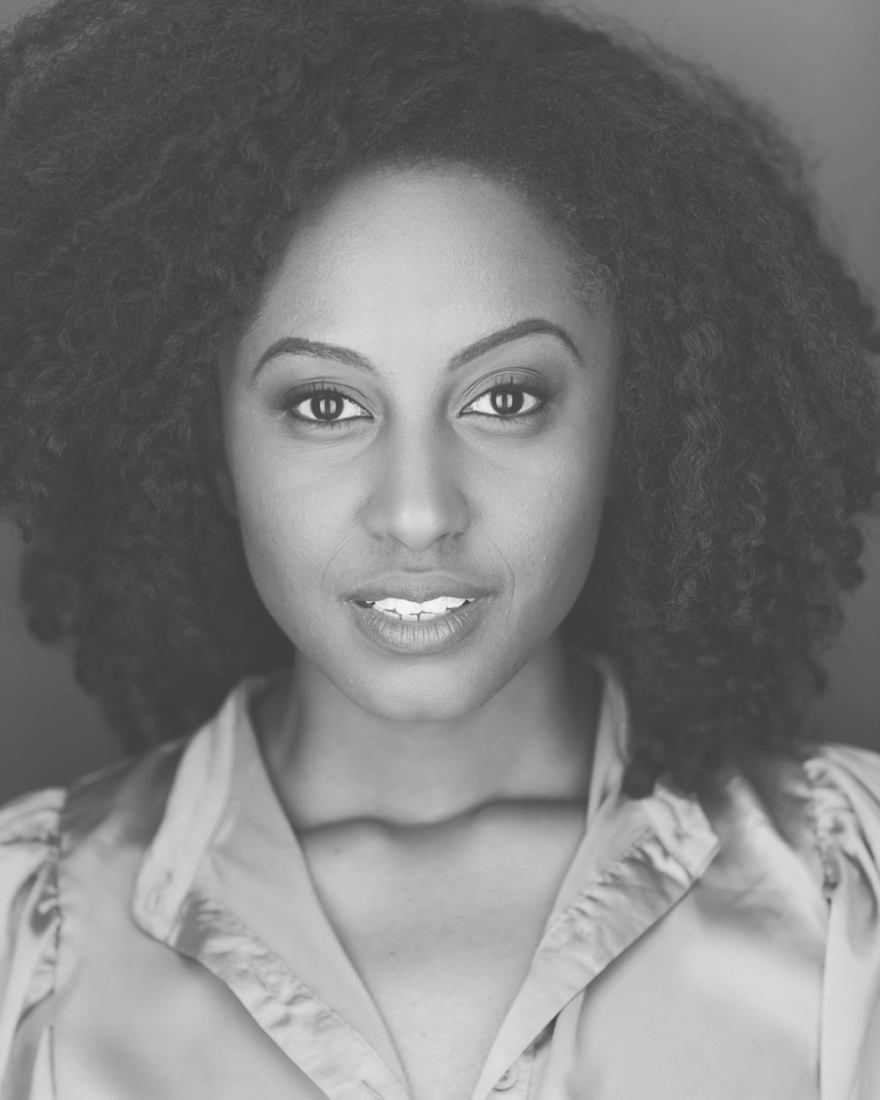 Melle Phillips
Melle Phillips is a multifaceted artist and performer. Born and raised in Brooklyn, NY she is committed to sharing her passion and using it to be a beacon for others. She began training in vocal music and dance in her early years. It was then that her love for storytelling began. She performed under the tutelage of John Goring(The Wiz), Louis Johnson(The Wiz) and originated a role for Eleo Pomare's "Nuh Sweet Yuh Know." Melle went on to pursue a Creative Writing degree from FSU, and an MA in Educational Theatre from NYU before attending conservatory at The Atlantic Theater Company. Most recently she played Kendra in ATC's You're Gonna Be Famous. She is committed to adjusting the lens on society's view of "the other" through the exploration of movement, voice and intention. Keep up with the journey at www.mellephillips.com.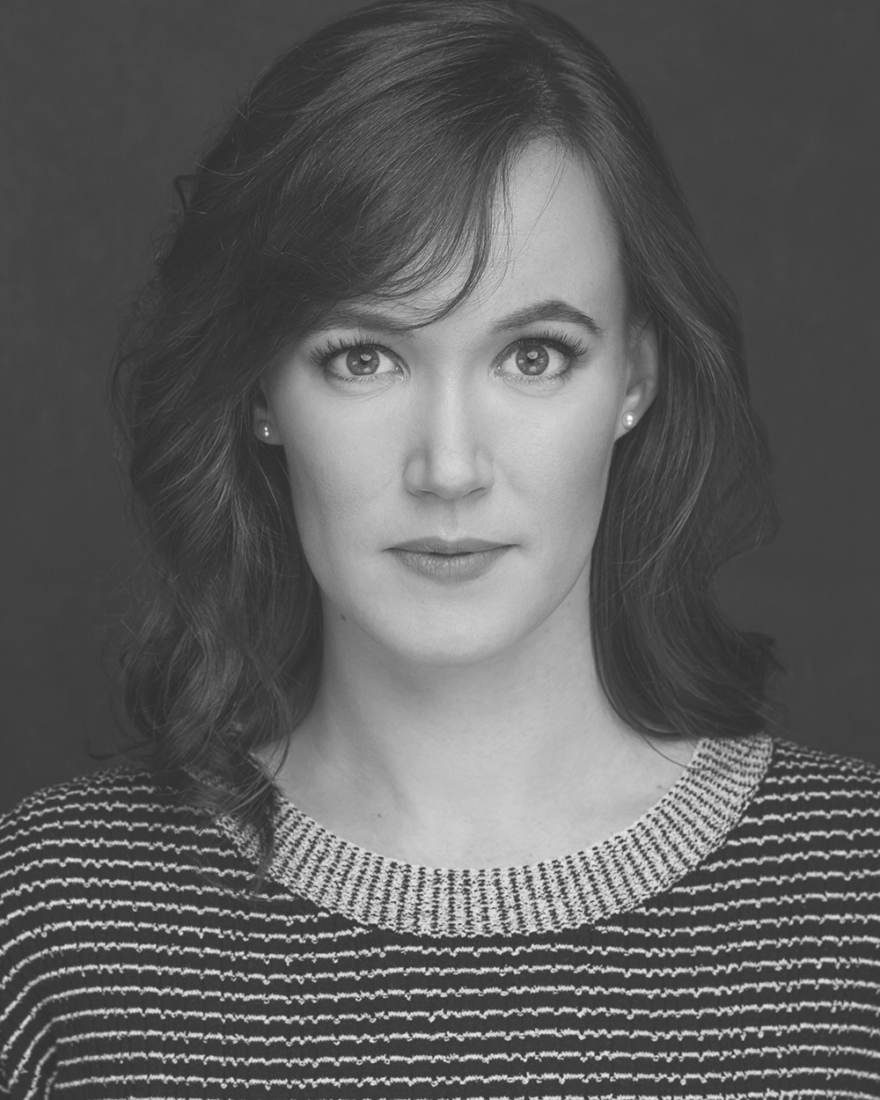 Emma Powers
Emma is a former professional ballet dancer, who was the first American woman to graduate from the Bolshoi Ballet Academy in Moscow, Russia. After dancing for Oregon Ballet Theater and Silicon Valley Ballet, she decided to broaden her horizons and move to New York City. In addition to attending the Evening Conservatory, Emma is a junior at Columbia University.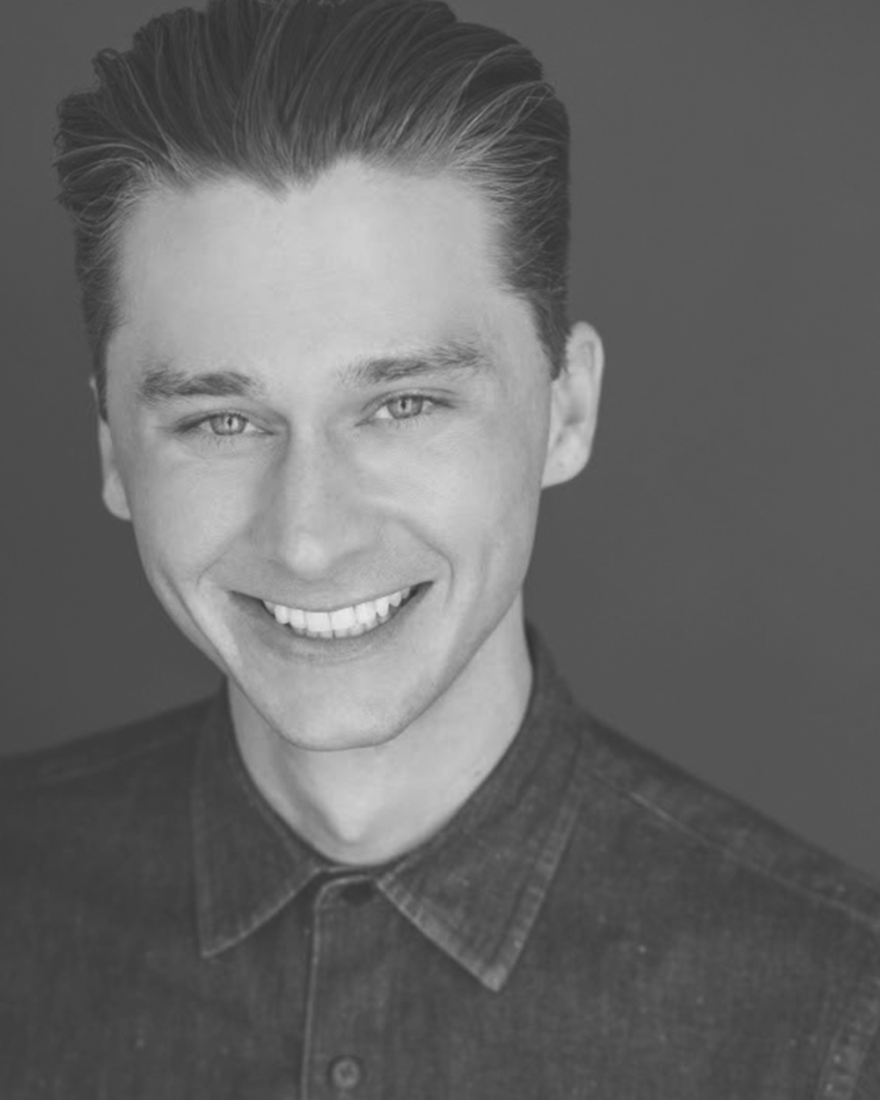 Jacob Robert
Jacob Robert is a New York City based artist and dancer. Past credits include Visions with Alvin Ailey Dance Theater, Footloose Havasu Live (Ren), Nutcracker Spreckels Theatre (Prince), company member of Unity Dance Ensemble, as well as various music videos and performance art in NYC galleries. Jacob studies with Jennifer Archibald (Arch Dance), Reid & Harriet Designs, and continues to develop through experimental and formal styles. jacobrobert.com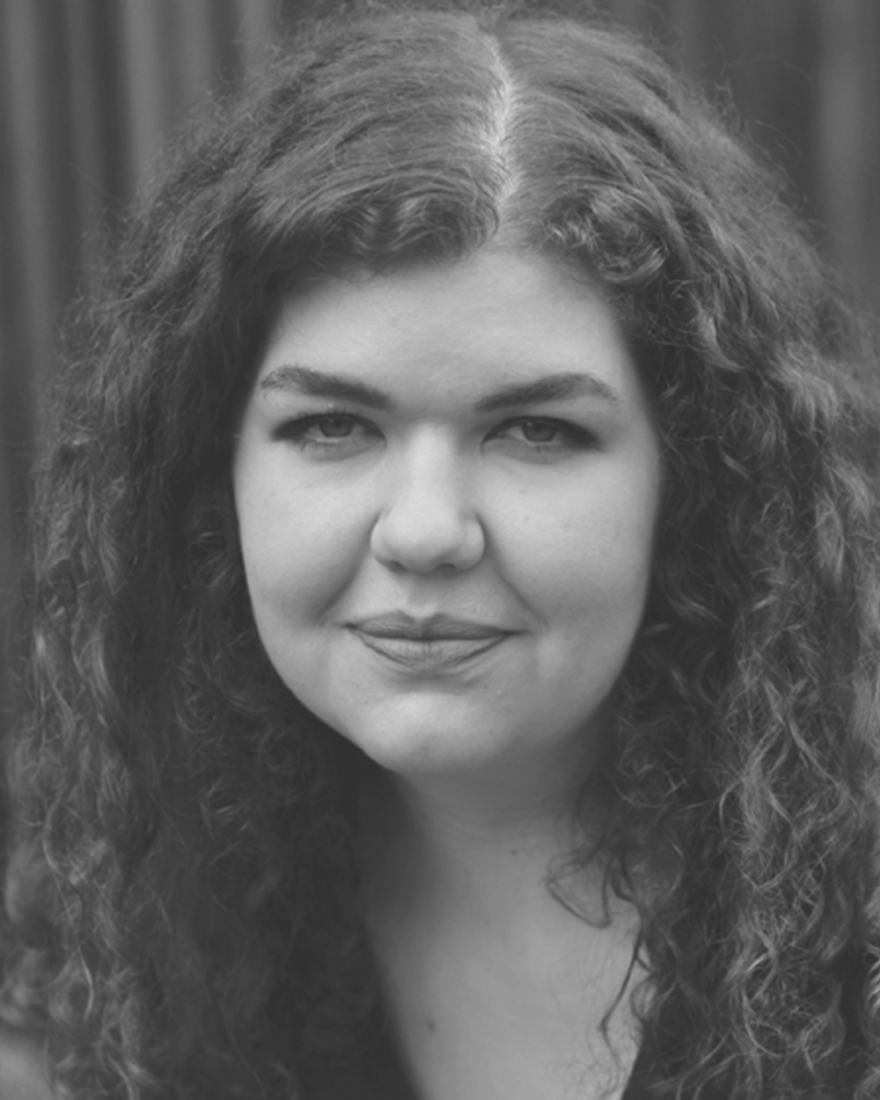 Chelsey Staples
Chelsey Staples is an actress and singer, originally from Maine, now based in New York City. She recently graduated from Northern Vermont University with a BA in Theater and Musical Theater Past credits include Luisa in Nine at NVU and Thyona in Big Love at NVU. chelseystaples.com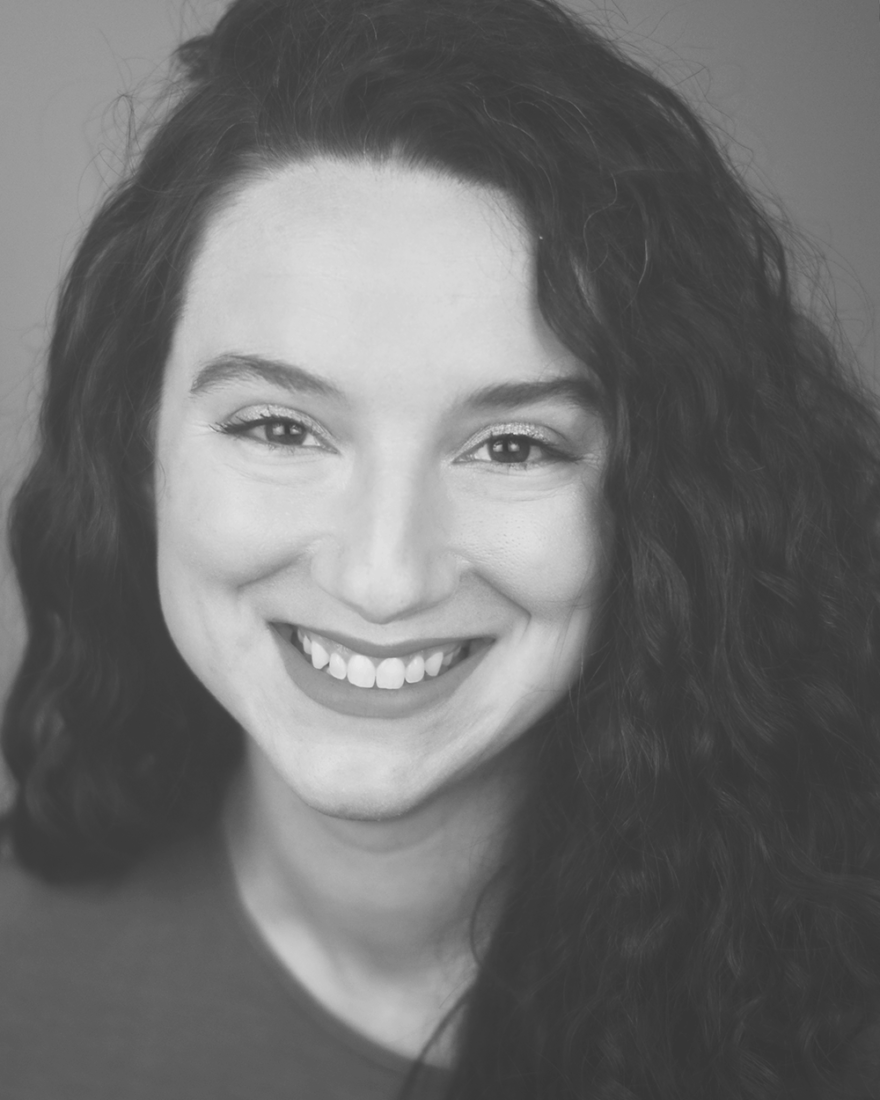 Grace Stump
Grace is an actor, choreographer, and dog enthusiast based in New York. Some recent regional credits include: Steel Magnolias, To Kill a Mockingbird, Tulsa! A Radio Christmas Spectacular, Little Women, Charlotte's Web, and Great Cross Country Race. @young_grahs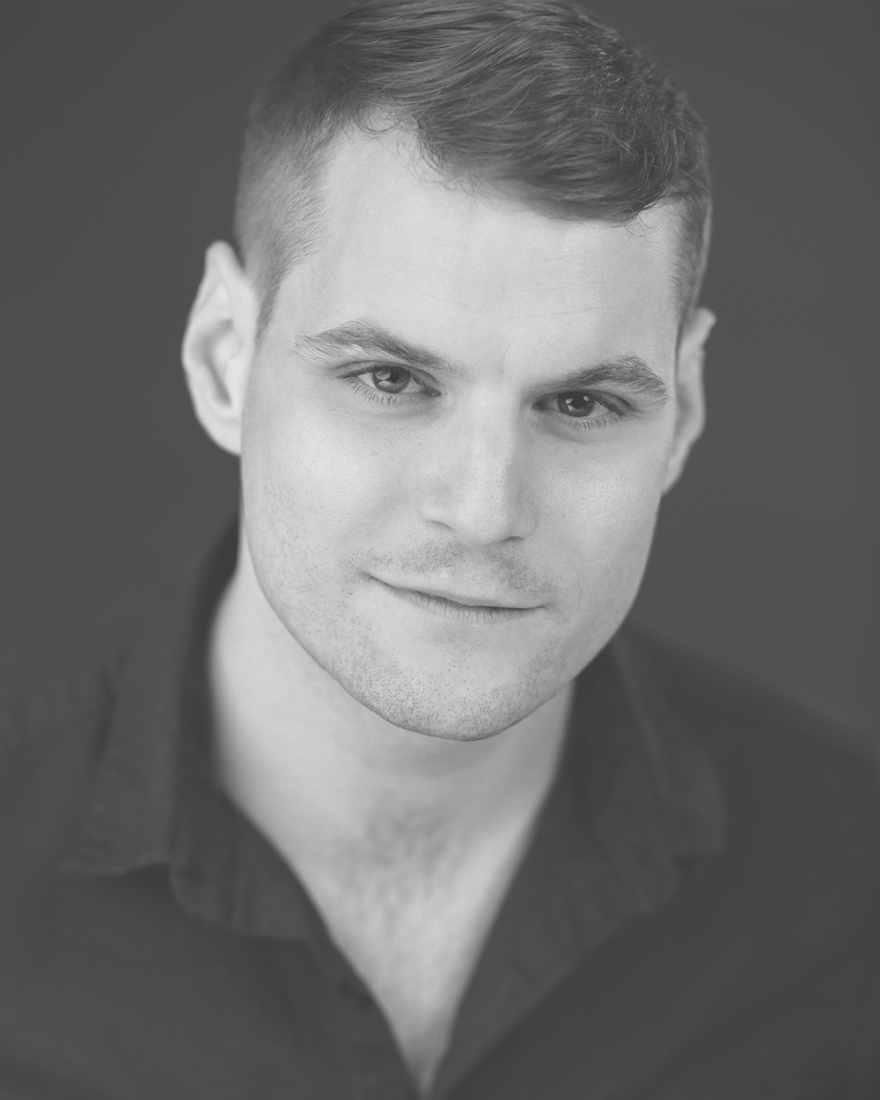 Patrick Steadman Taylor
Patrick Steadman Taylor is an actor with Tourette Syndrome originally from Florida and now living in New York. Regional Theatre: Is He Dead? (O'Shaunessy), An Enemy of the People(Billings) and Charlotte's Web (Templeton) at Greenbrier Valley Theatre. New York Theatre: Pretty Theft (Joe) at The C.O.W., Lucy's Sick (Richard/Devising Member) at Jeffery Ledder Gallery, Line (Stephen) at 13th Street Repertory Company and Dog Sees God (Van) at The Tank. Film: Password by Means of Productions, Not Another Immigrant Story by To & Fro Productions, Slights by Tony Koros. Additional Credits: Taylor is a graduate of Marshall University (B.F.A.), Florida School of the Arts (A.S.) and The Atlantic Acting School Professional Evening Conservatory Program. Taylor is also a member of The 2019-2020 Professional Training Company at The Actors Theatre of Louisville. For more information, please visit patricktayloractor.com and follow @ptayloractor.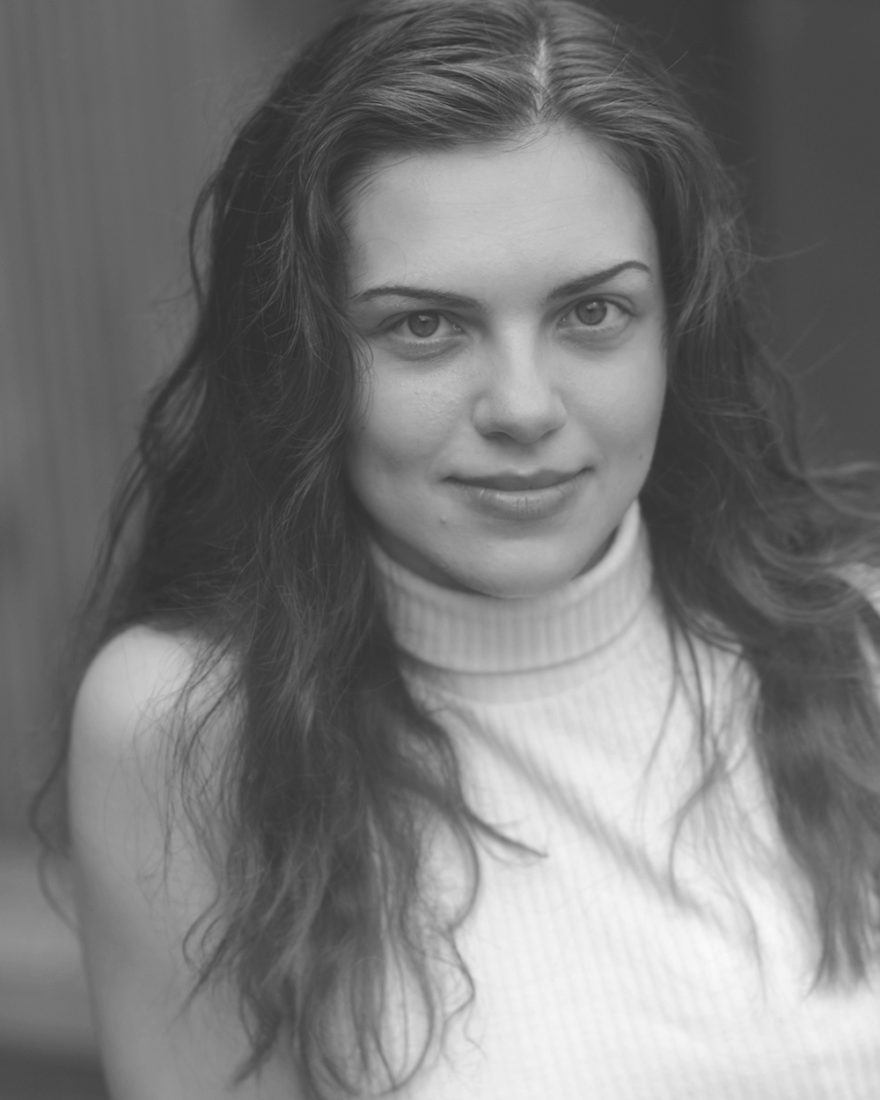 Amy Catherine Welch
Amy Catherine Welch is an actor, singer-songwriter and playwright based in New York City. She recently studied at the Gaiety School of Acting, Powerhouse Vassar, Mount Holyoke (BA), and has professional experience studying and working with Berkshire Theatre Group. Notable past credits include: Mitzi Travers in Fiorello! (BTG). Rooke Theatre: Sally Bowles in Cabaret, Corie Bratter in Barefoot in the Park, and Demetrius in A Midsummer Night's Dream). In addition, Amy is also currently in the works of producing her own EP. For updates and more information go to amycwelch.com and @amycatherine_w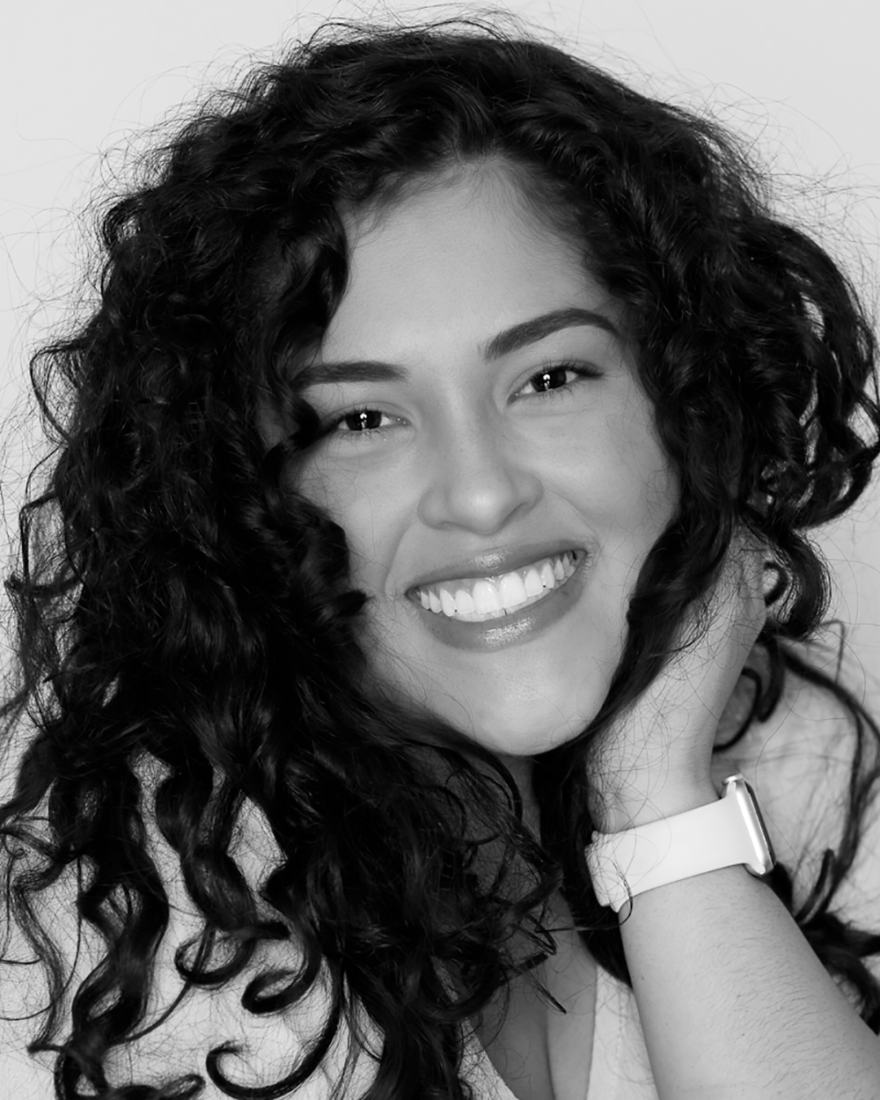 Sophia Aranda
Sophia Aranda is an actor, singer, writer based in New York City. She is a recent graduate of the NYU Tisch program and an alumnus of Atlantic Acting School. Previous credits include: "The Good Person of Szechuan" (Directed by Zi Alikhan for Atlantic Stage 2), "A Year of Light" (Directed by Maya Quetzali, NYU Playwright Horizons), "Dickheads!" (Directed by Geoff Bulled, the Royal Academy of Dramatic Arts, and "Fefu and Her Friends (Directed by Anna Needham, NYU Playwright Horizons). In her free time Sophia is an active volunteer for Sing for Hope and an avid knitter. Sophia is excited to continue honing her craft as an actor with the Latinx Artists Collective, a media company promoting the works of Latinx Artists globally. www.sophiaaranda.com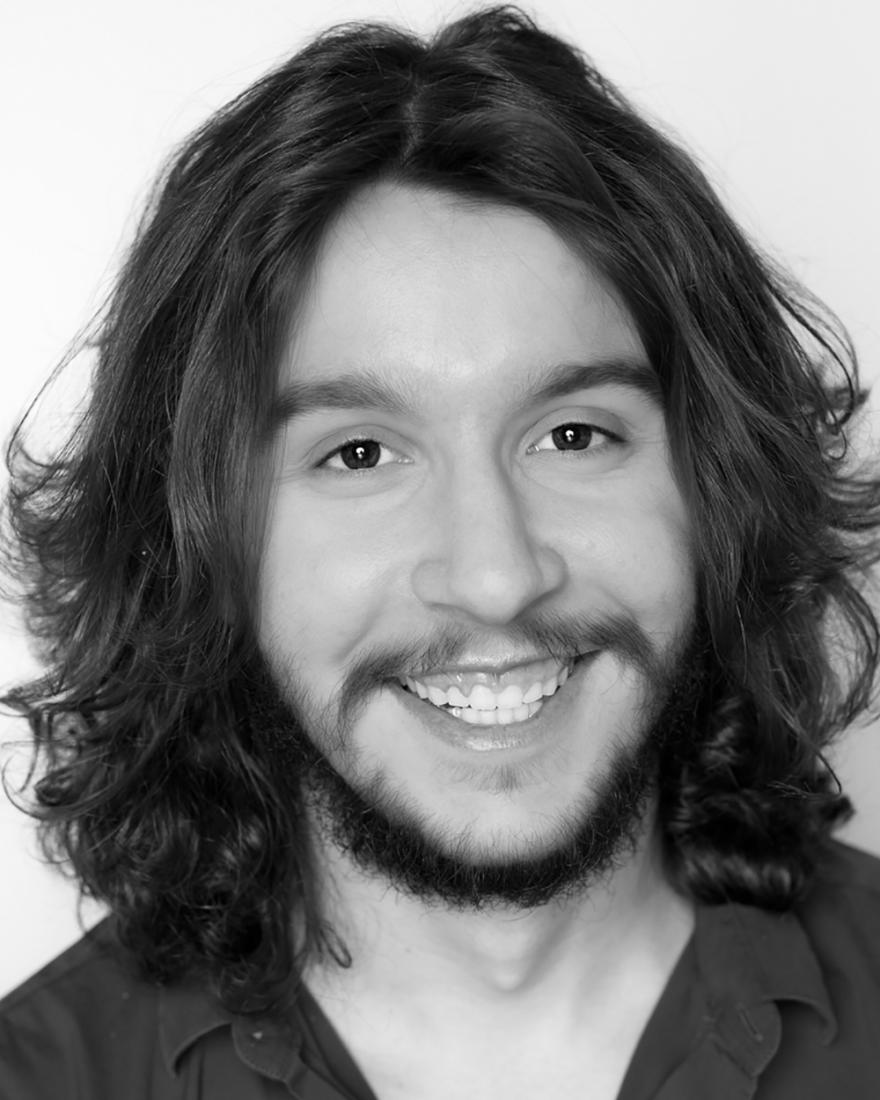 Cristiano Benfenati
Cristiano Benfenati is an Italian actor, writer, aspiring director, and combatant in training based in New York. He discovered acting late in high school, and decided to pursue it after graduation. After being accepted at NYU and moving to the City, the years at Atlantic gave form to the artist he is today, eager to learn and create with the powerful minds he is lucky to be surrounded by. You can find him on Instagram @sbrenfy or visit www.cristianobenfenati.com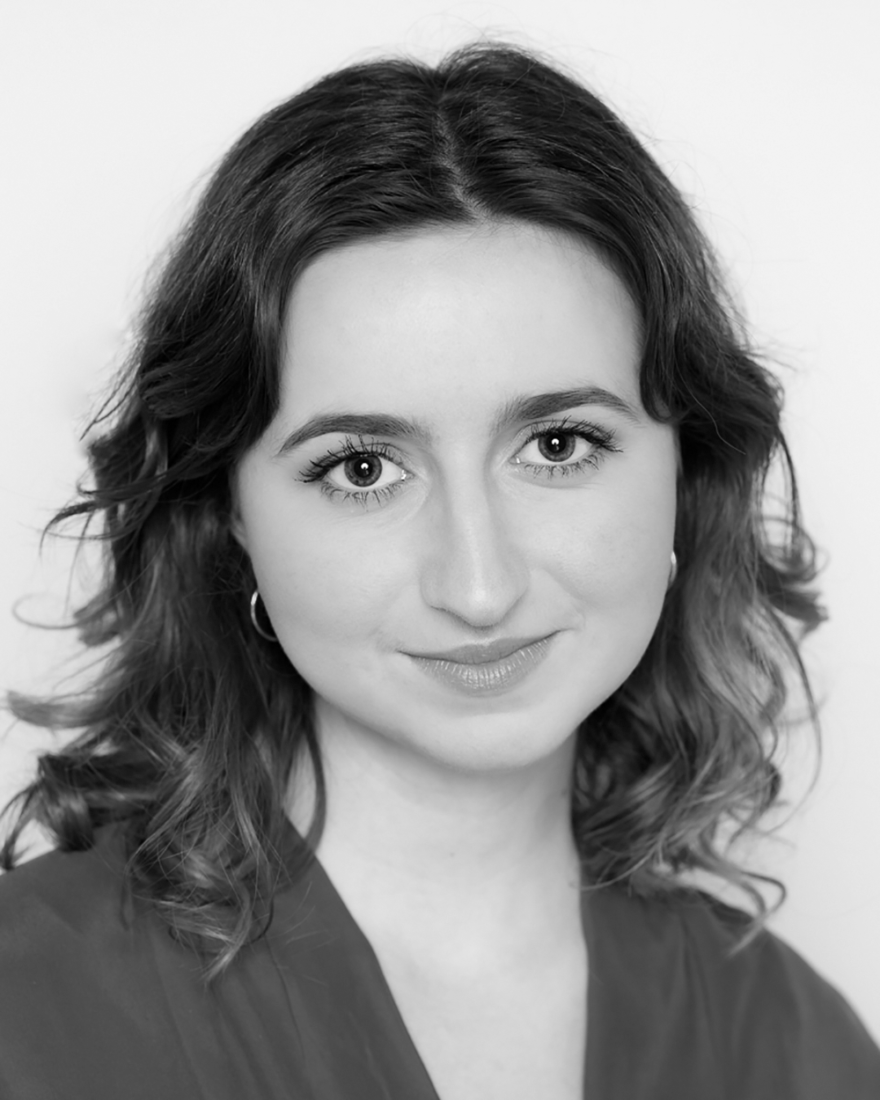 Zoe Bourdin
Zoé Bourdin is a French actress, born in Paris and living in New York City. She's currently pursuing a BFA in Drama at NYU's Tisch School of the Arts, having trained at the Atlantic Acting School and the Royal Academy of Dramatic Arts in London. Her most recent credits include playing Wang in The Good Person of Setzuan (Dir. Zi Alikhan), Cordelia and the Fool in King Lear (Dir. Gary Lagden), and Lady Macbeth in Macbeth (Dir. Leandra Ashton). She's also been in numerous indie films, such as Roman Fusco's Murderer. Zoé speaks fluent English, French, Spanish and is currently teaching herself Italian! If you'd like to learn more about her or connect with her, you can find her at www.zoebourdin.com or at @badgirlbaguette on Instagram.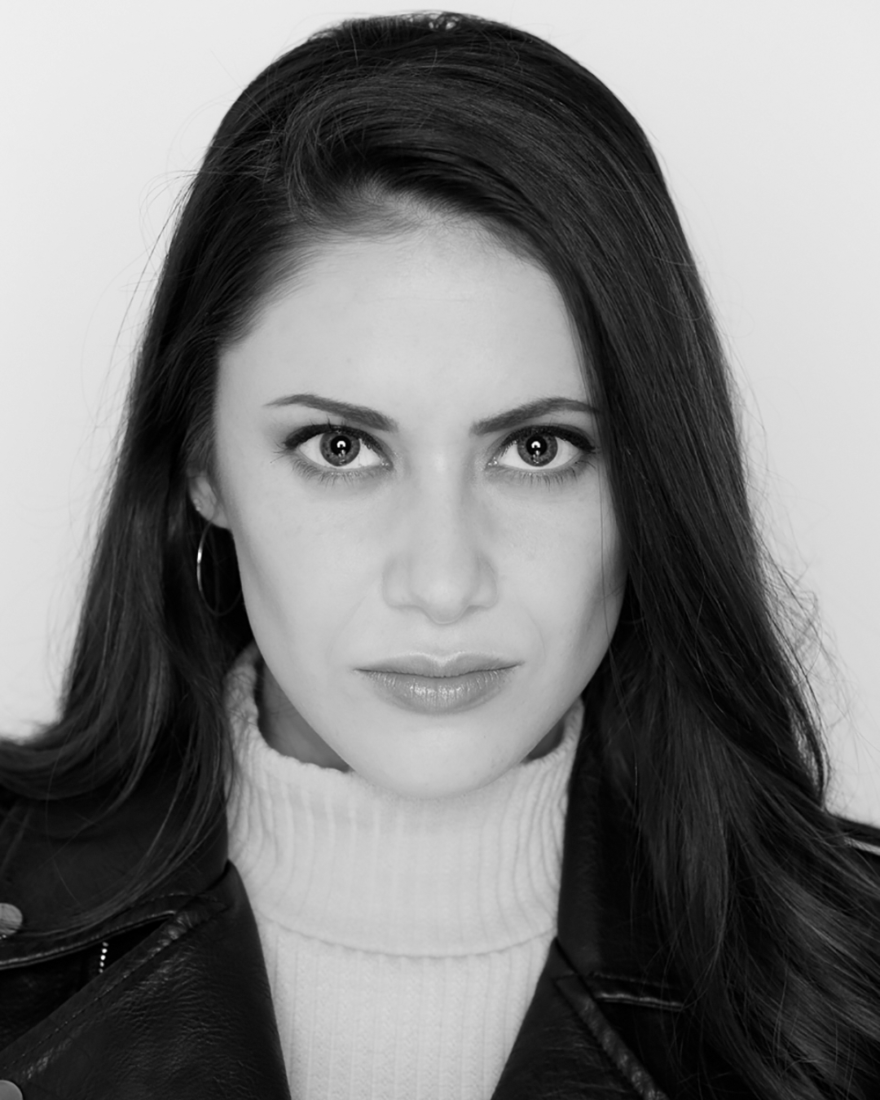 Kris Bramson
Kris Bramson is an actor, singer, and writer. Proudly Salvadoran, Jewish and queer, Kris is a SoCal native born and raised currently living bi-coastally between LA and NYC. She is in her final year at NYU's Tisch School of the Arts, and studying abroad in Madrid to begin her senior year. Favorite roles include Ellen in Disassembly(Atlantic Acting School), Maria in West Side Story (Conejo Players), and Maria inLove's Labour's Lost(Atlantic Acting School). She originated the role of Ada Altmann in the world premiere of Mea Culpa with NYU Shmutz, as well as the role of Miss Feldman in The Linkwith Lamplighters NYU. She is extremely grateful for her journey through the Atlantic and is always looking to collaborate and grow. "Nothing to prove, everything to give." Ig: @krisbramson Website: www.krisbramson.com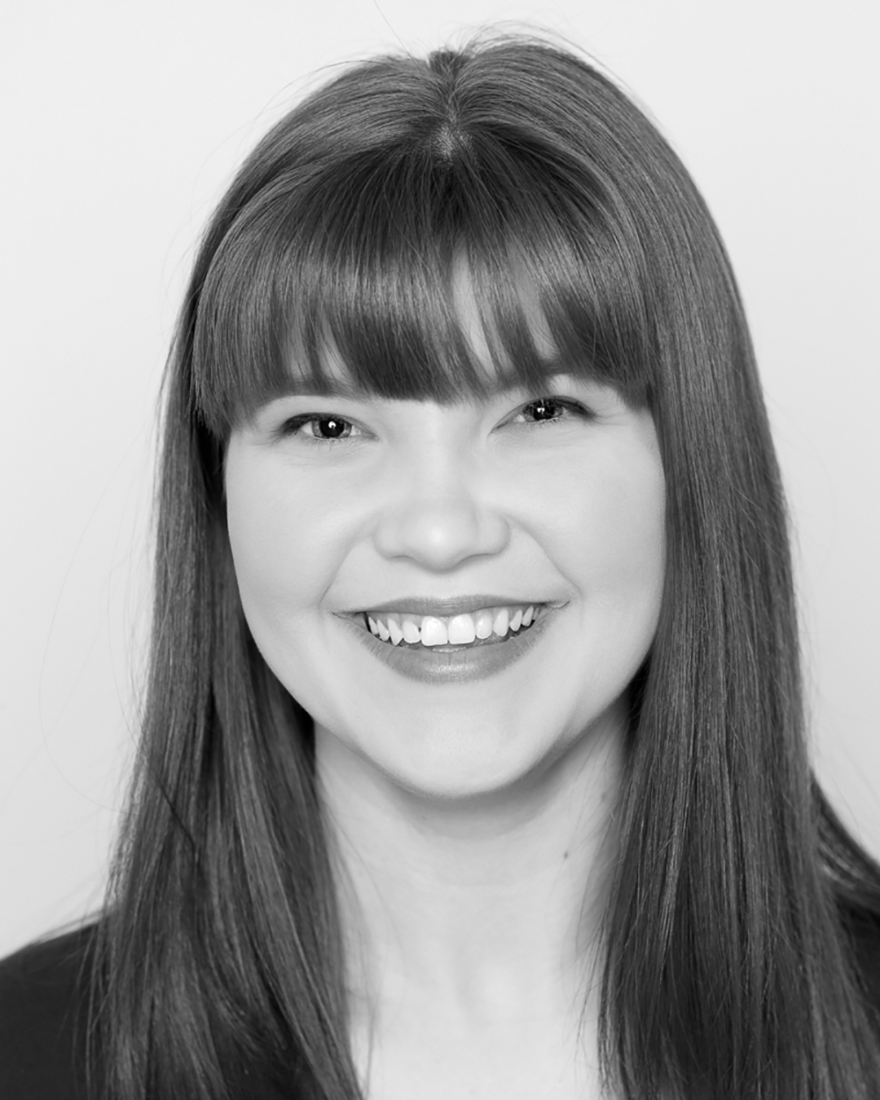 Emily Combs
Emily Combs is entering her final year of training at New York University's Tisch School of the Arts where she is earning a BFA in Drama. Hailing from Northeast Georgia, Emily has sought different environments to train in, for she studied for a semester last year at the Royal Academy of Dramatic Art. Her most recent credits include Tessa in Disassembly (Atlantic Acting School), Richard III in Dickheads! (RADA), and Regan in King Lear (RADA). She is insanely grateful for her time at Atlantic and hopes to stay involved as her career evolves. Overall, she has a passion to work creatively to explore and empower humanity and all of the stories it holds. You can learn more at: emilyhcombs.com.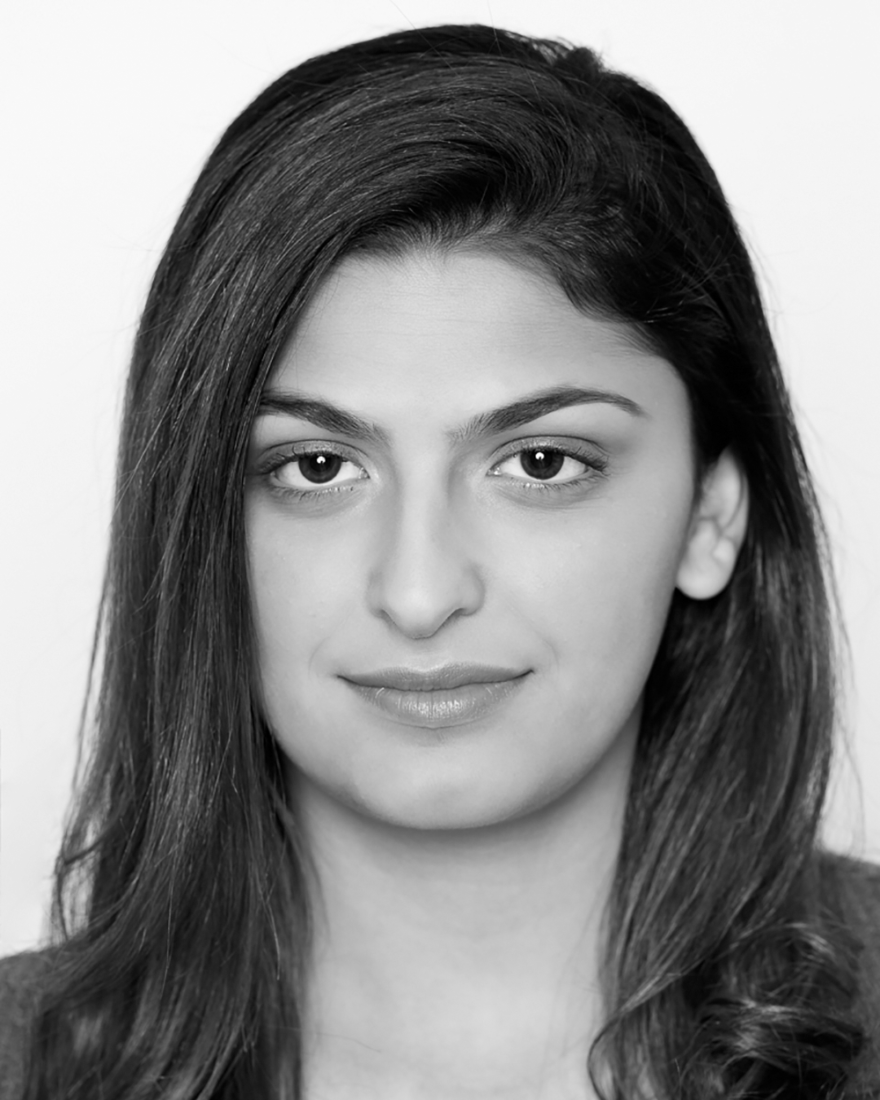 Cristina D'Anna
Cristina D'Anna is just a human who is trying her best. She is a firm believer that art has the power to change the world and hopes to be at the forefront of that change. At a young age she experienced the incredible power that art has in regards to making a difference. With hopes of becoming a Drama Therapist in the near future, she makes the active choice to be an artist every day because she simply cannot conceive a better way to create change than to create art, nor could she possibly do anything else. For more about Cristina follow her on social media or check out her website! IG: @_cristinadanna Website: www.cristinadanna.com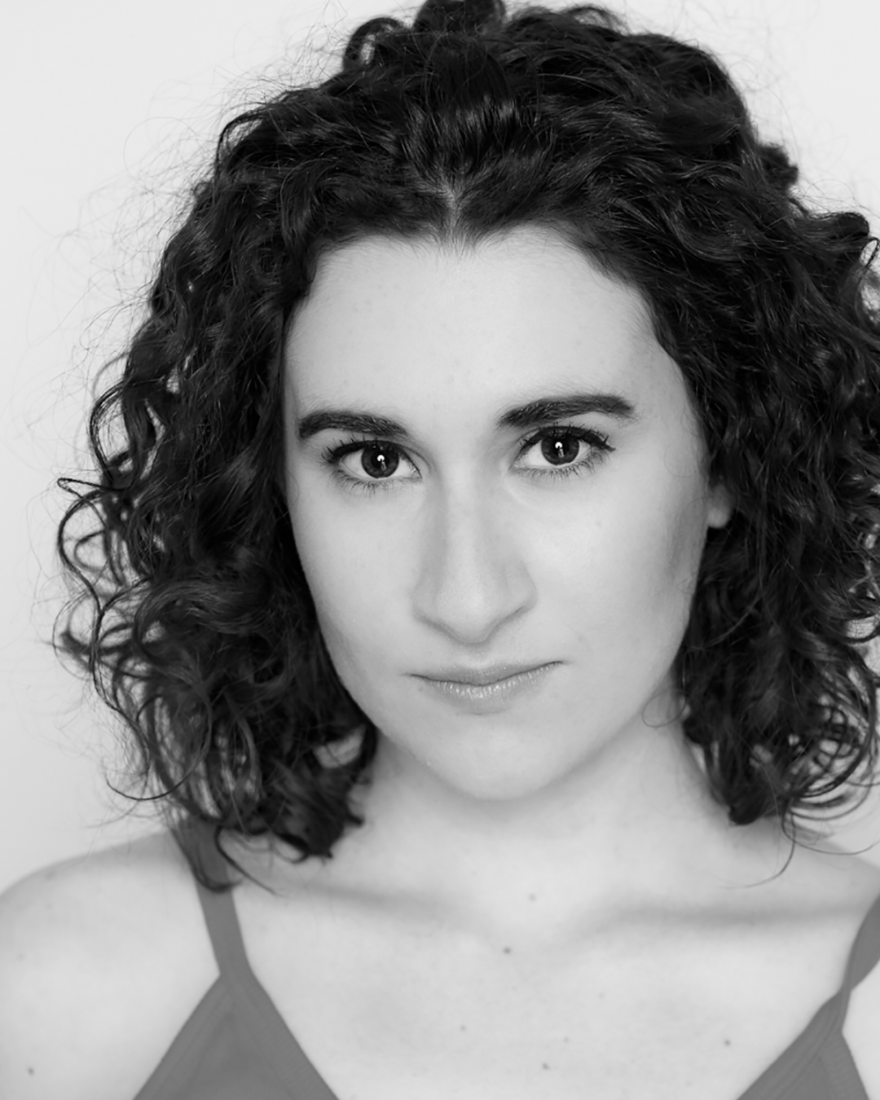 Sarina Freda
Sarina Freda is currently completing her BFA in Drama at NYU Tisch School of the Arts at the Atlantic Acting Studio. Recently she played Medea in the mainstage production of Medea and Brandi in Horse Girls at Playwrights Horizons Theatre School. She also attended the International Theatre Workshop in Amsterdam where she had the privilege of working with many incredible directors and teaching artists from around the world. She has a passion for human connection in any artistic form whether that be theatre, film, music, or dance. www.sarinafreda.com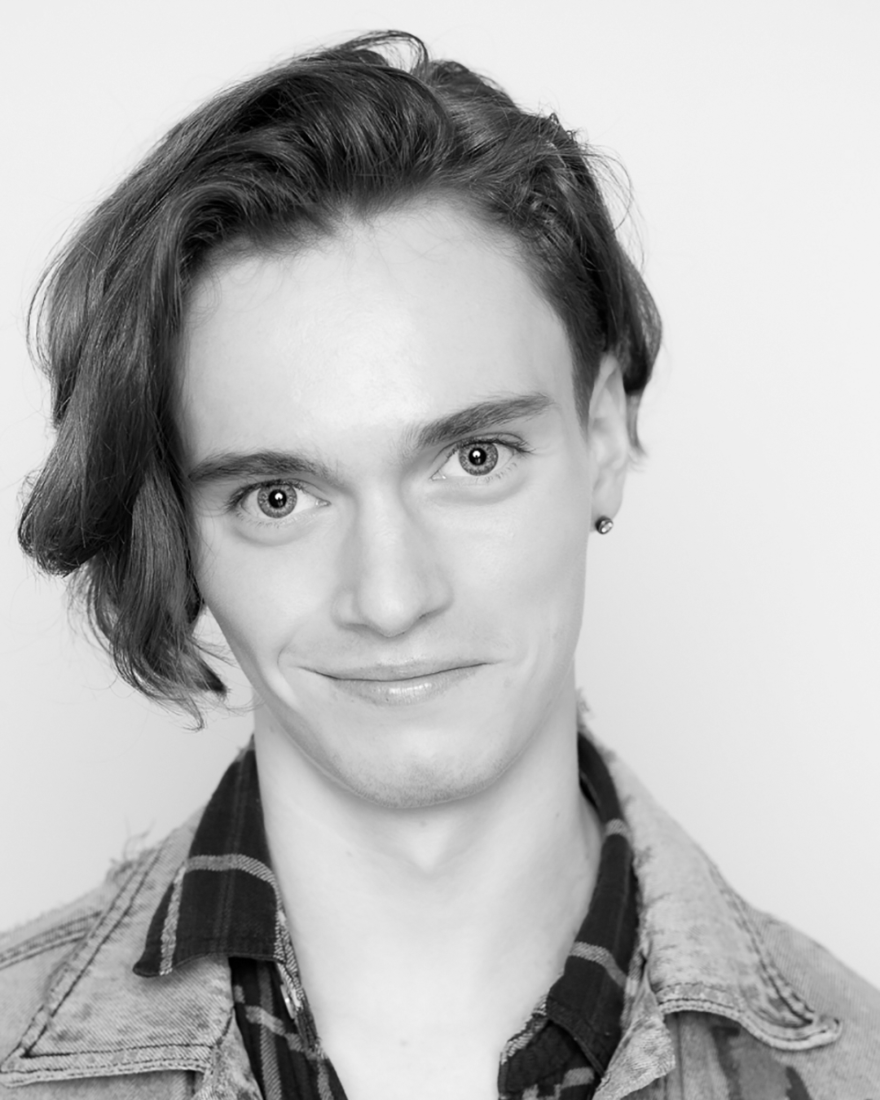 Daniel Hancock
Daniel Hancock is an actor, writer, and combatant in training based in New York. He is originally from Brisbane, Australia but moved to Houston, Texas at the age of twelve. Throughout his high-school career, Daniel took part in numerous in school productions but also developed a strong interest in Shakespeare. He took part in the Houston Shakespeare Festival as well as the ESU National Shakespeare competition as a semi-finalist. Daniel studied at Atlantic Acting School for the first three years of his BFA in Drama and is now moving to the Stonestreet Studios for his senior year of university. Throughout Daniel's time at NYU he has taken part in a number of amazing productions, his favourites are Love's Labour's Lost (Atlantic Acting School), The Tempest (NYU CAST), and Dissassembly (Atlantic Acting School). To find out more or to get ahold of Daniel, follow him at @handydancock or visit www.dannyhancock.com.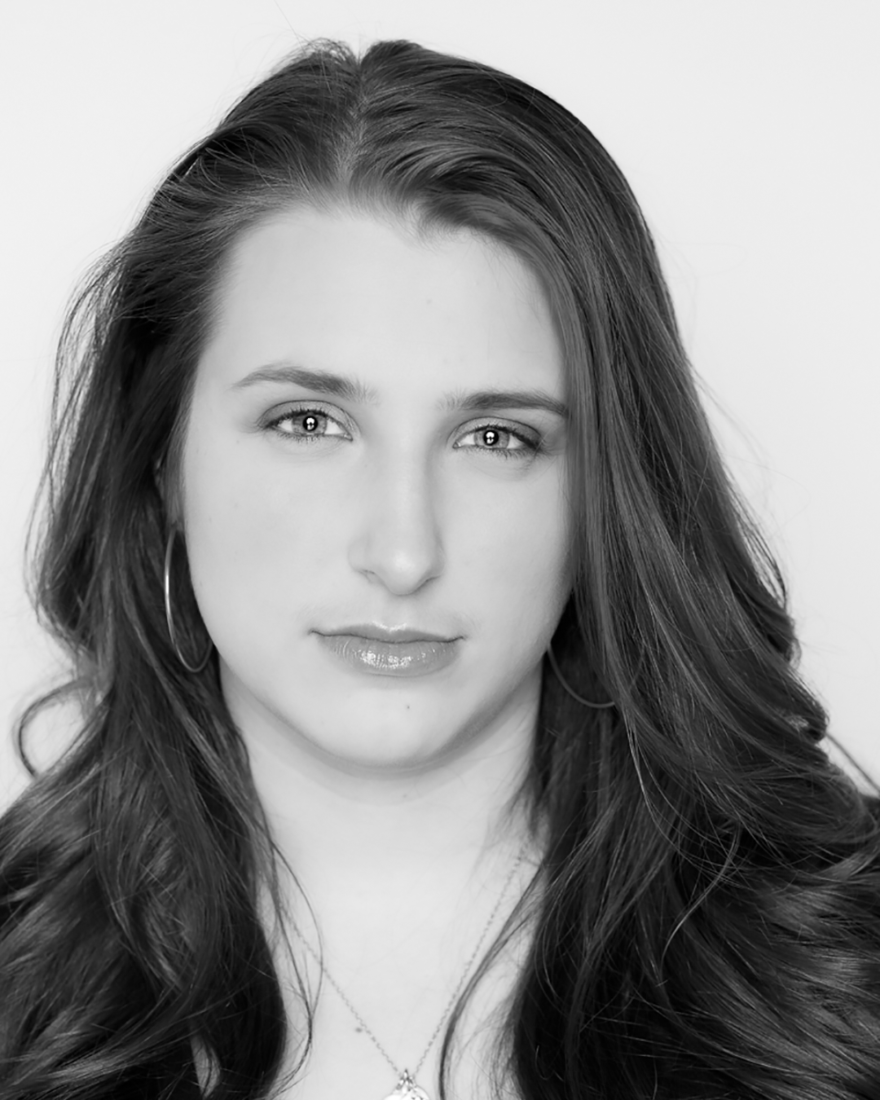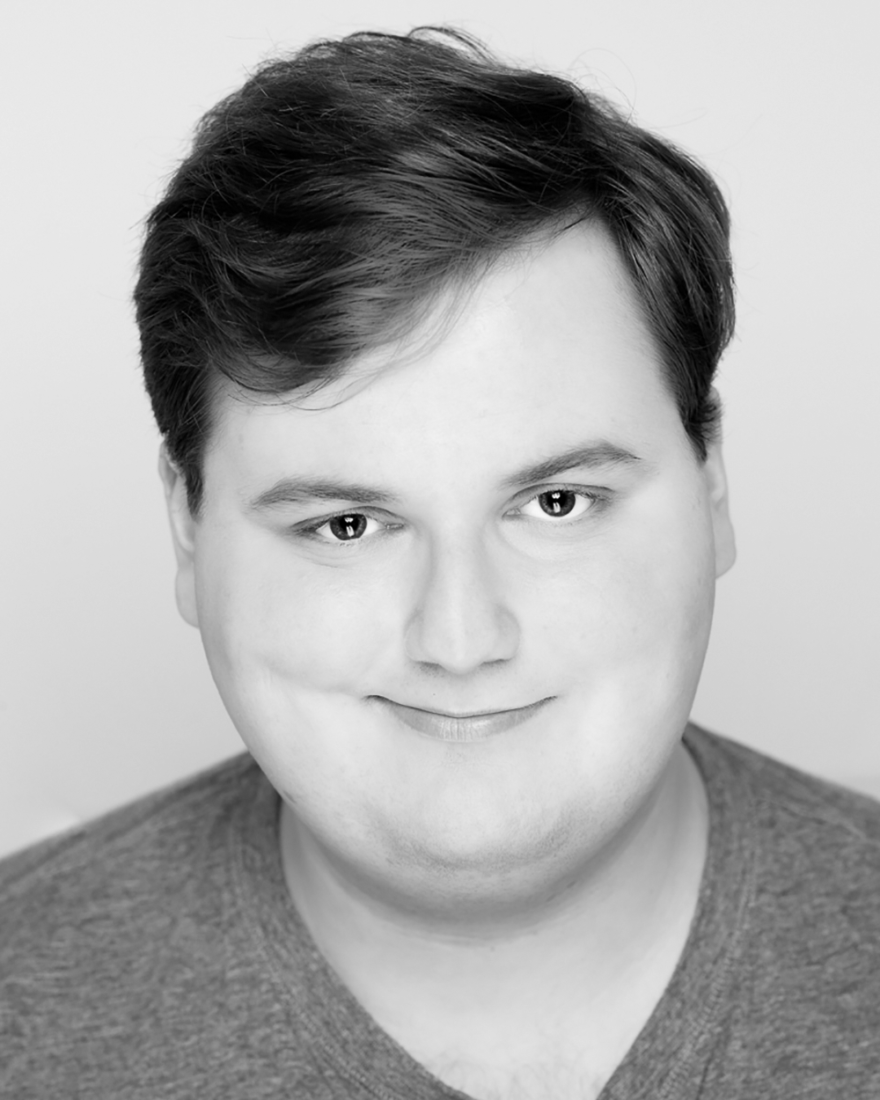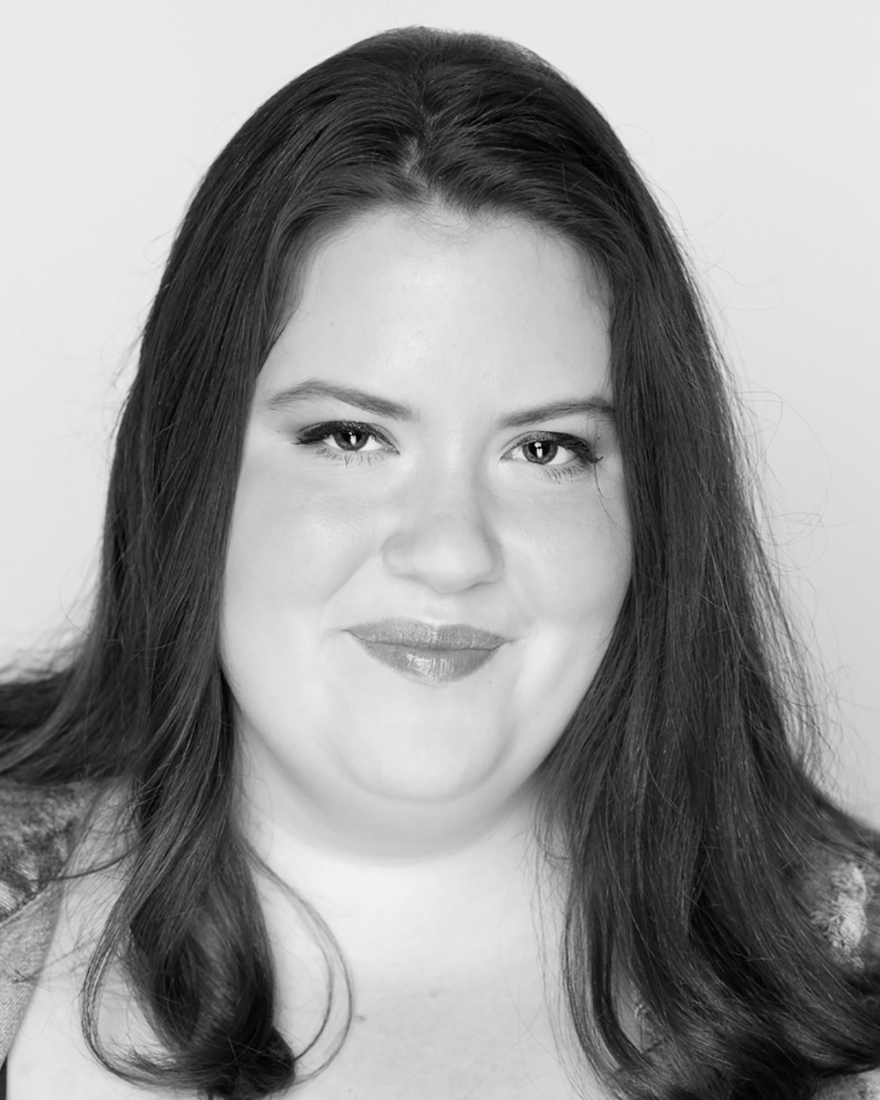 Caroline Parker
Caroline Payton Parker is a plus sized actress, writer, and director based in NYC. After completing her training with the Atlantic Studio, she will head into her final year of acting training at NYU Tisch with the Classical Studio. Her Recent Credits include: Disassembly (Atlantic Acting School, Dir. Reggie White), Loves Labours Lost (Atlantic Acting School, Dir. Shariffa Ali), Vinegar Tom (NYU Tisch), Lobby Hero (NYU Tisch), Midsummer Nights Dream (NYU Shakespeare in the Square), and Killers and Other Family (One Dollar Theatre Company). Caroline would like to thank her family and friends for their never ending support, all of her teachers and collaborators for helping her grow and learn as an artist, and that girl in High School who accused her of practicing witchcraft because it really has influenced her life and art.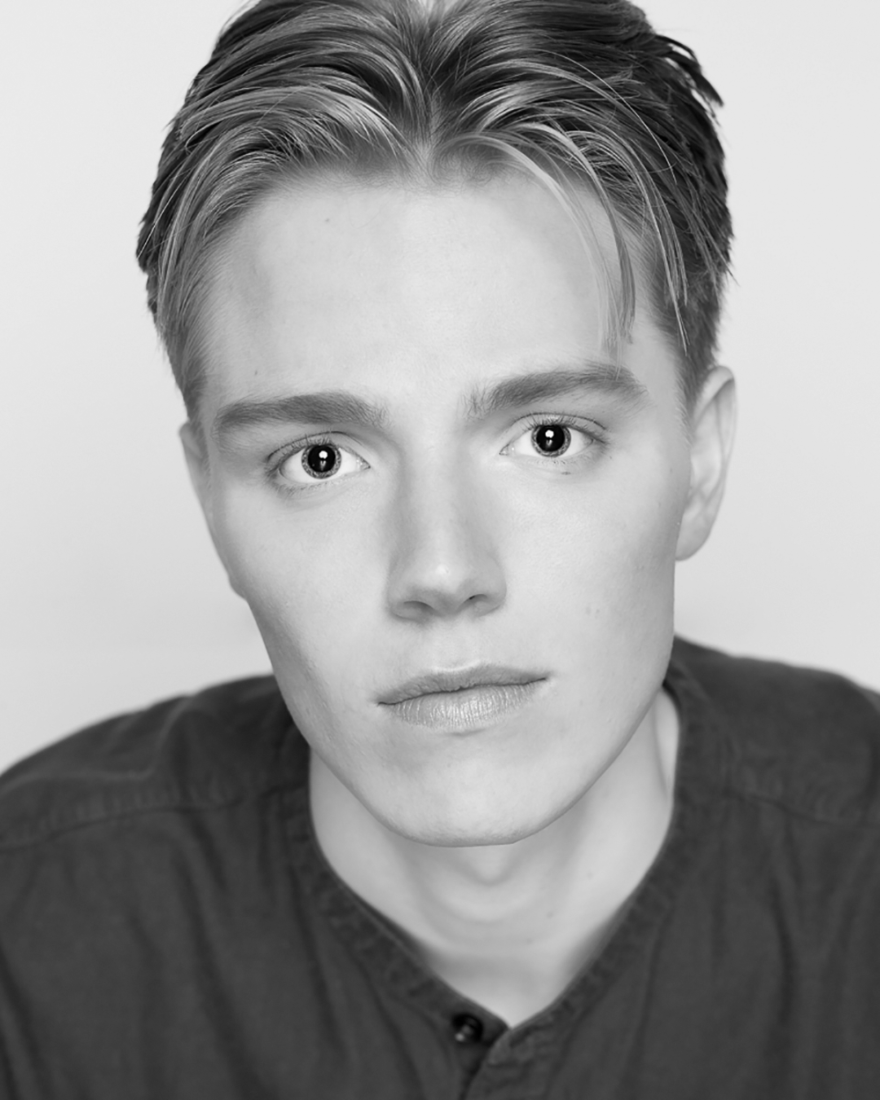 Jack Petersen
Jack Petersen (he/him/they/them) is a New York City based actor and writer originally from Berkeley, CA. In his work, he is deeply invested in finding intersections between art, queerness, and sustainability in any and all capacities. Recent theatre credits include Revolt. She Said. Revolt Again. (holy smokes! Theatre Company), The Good Person of Setzuan (Atlantic Acting School), and Love's Labour's Lost (Atlantic Acting School). Jack is also pursuing a career in literary fiction and nonfiction, and his first published essay, "Boys (A 7-Part Dance about Queerness)" will soon appear in the inaugural issue of the literary magazine, The Galvanist. He makes kombucha biweekly and dill pickles every now and then. To keep up with his work, go to jackpetersen.com and follow @asparagus.jpeg on Instagram.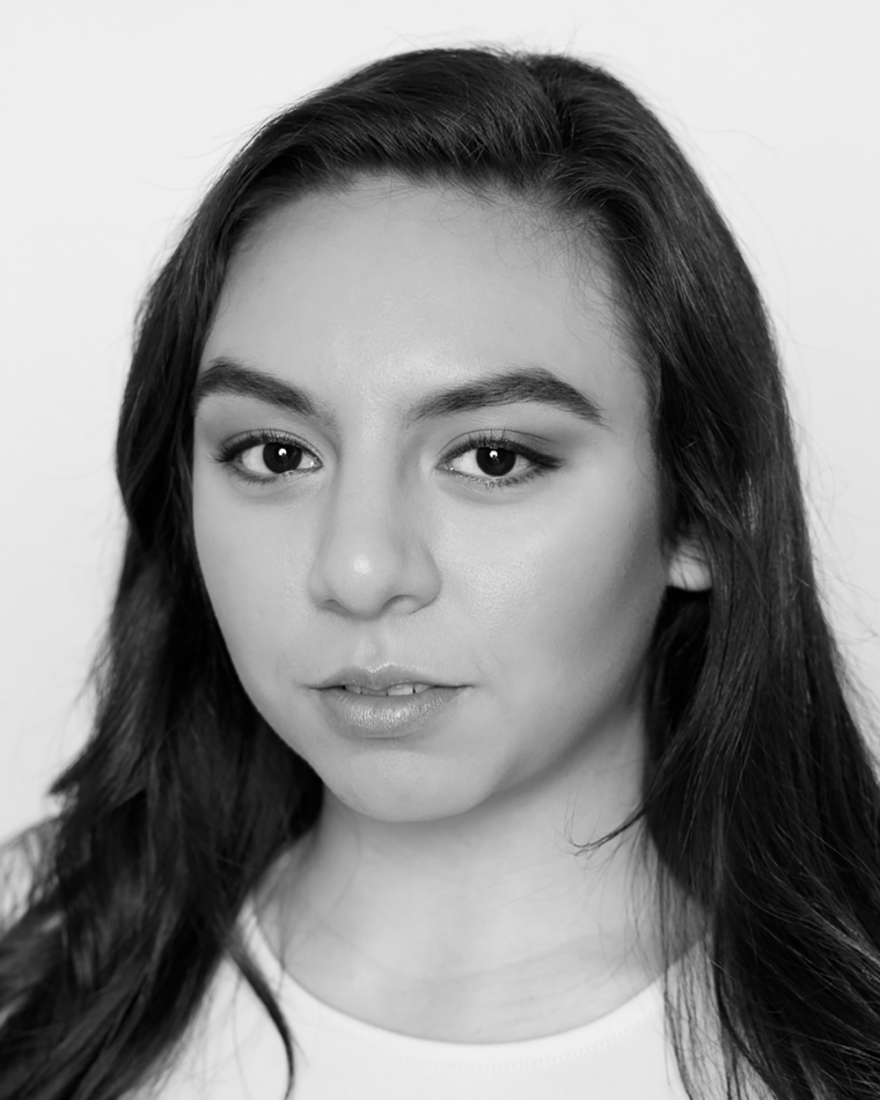 Amber Sosa
Amber Sosa is an actor, singer, director based in New York City. Latina and proud, Amber is a native of Houston, Texas. She is in her final year at NYU's Tisch School of the Arts where she is finishing up her training at Stonestreet Studios. Her favorite roles include Shen Te/Shui Ta in Good Person of Setzuan (Dir. Zi Alikhan, Atlantic Acting School), Danny in In Residence (Webseries she created and directed!), and Jolene in history of colors (Dir. Taylor Reynolds, Tisch Drama's Festival of Voices). She is forever grateful to all her instructors, collaborators, and family for all of their support throughout her time at Atlantic! If you want to get in touch or learn more, you can follow her @theambersosa or visit www.ambersosa.com. "I am not afraid of storms for I am learning how to sail my ship"- Louisa May Alcott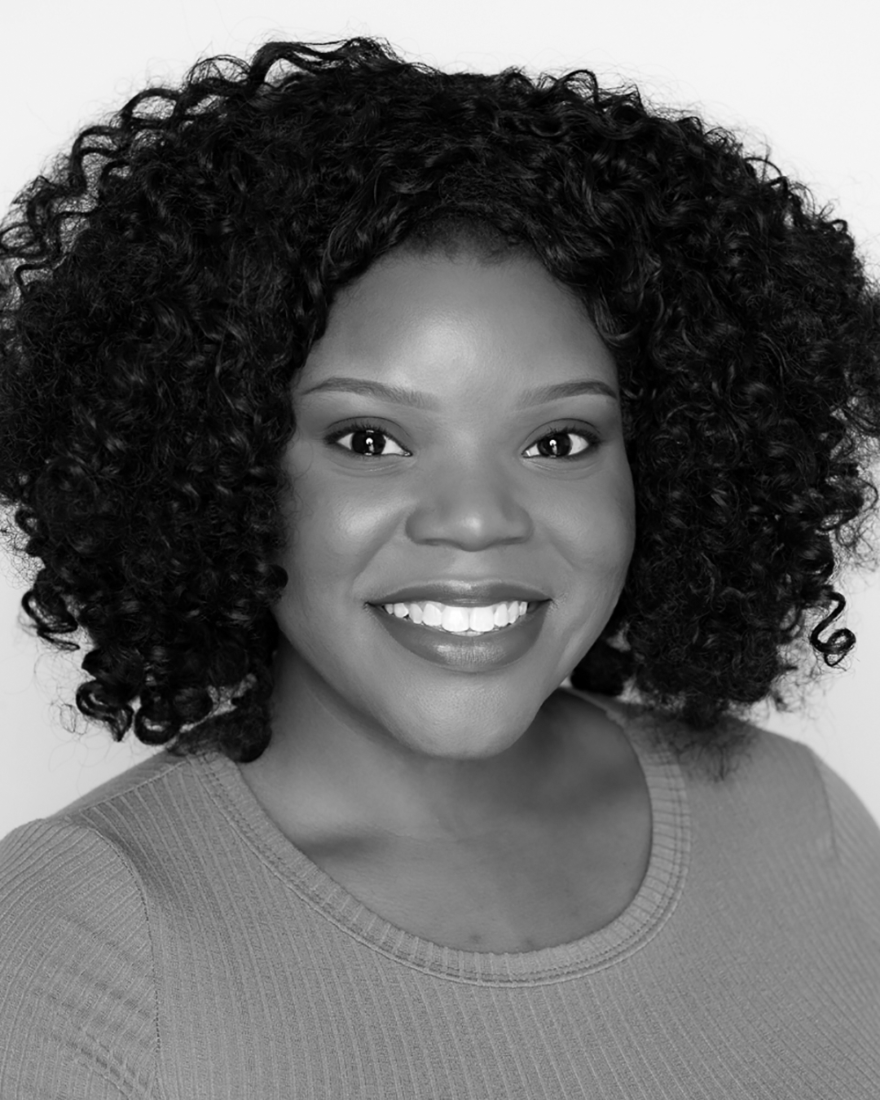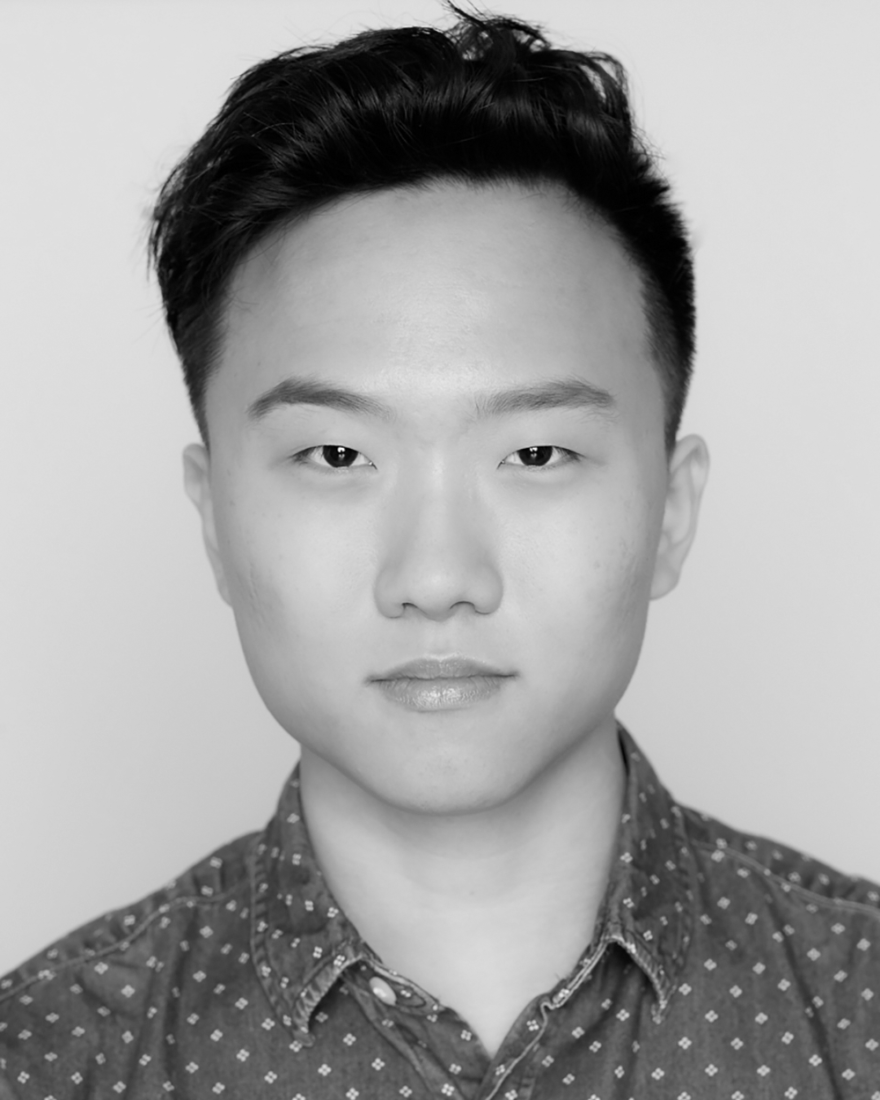 Andy Zhang
Andy Zhang is an actor, singer, and musician based in NYC. Aside from Atlantic, he has also trained at Stonestreet Studios and the New Studio on Broadway in NYU Tisch. Recent credits include; Revolt. She Said. Revolt Again (holy smokes! Theatre Company), Love's Labour's Lost (Atlantic Acting School), and Once Upon A Rhyme (Tisch Drama Stage). Andy is also an avid writer and content creator who seeks to infuse his music and writing into new independent works. Follow his work @AndyZhangOfficial on Instagram or AndyZhangOfficial.com.
Certificate Program-2 years: Acting Graduates of 2018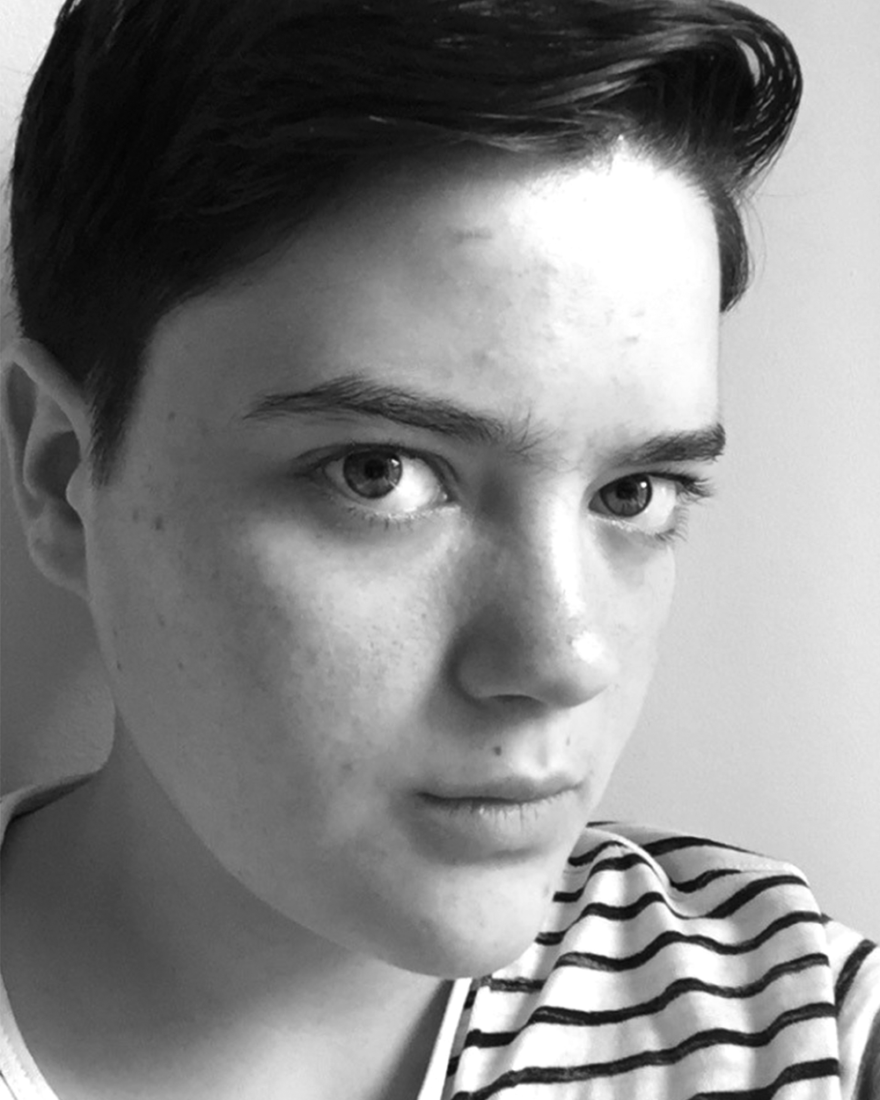 Jesse Aftel
Jesse Aftel is an actor, singer, instrumentalist, ASM, and writer interested in theater, film, TV, web series, and voiceover. He was most recently seen as Leo in Big Love at Atlantic Acting School, 2018. When he isn't acting, Jesse likes to play cello and piano, sing as often as possible, sew, knit, crochet, cook, and dream about the day he can finally adopt a dog.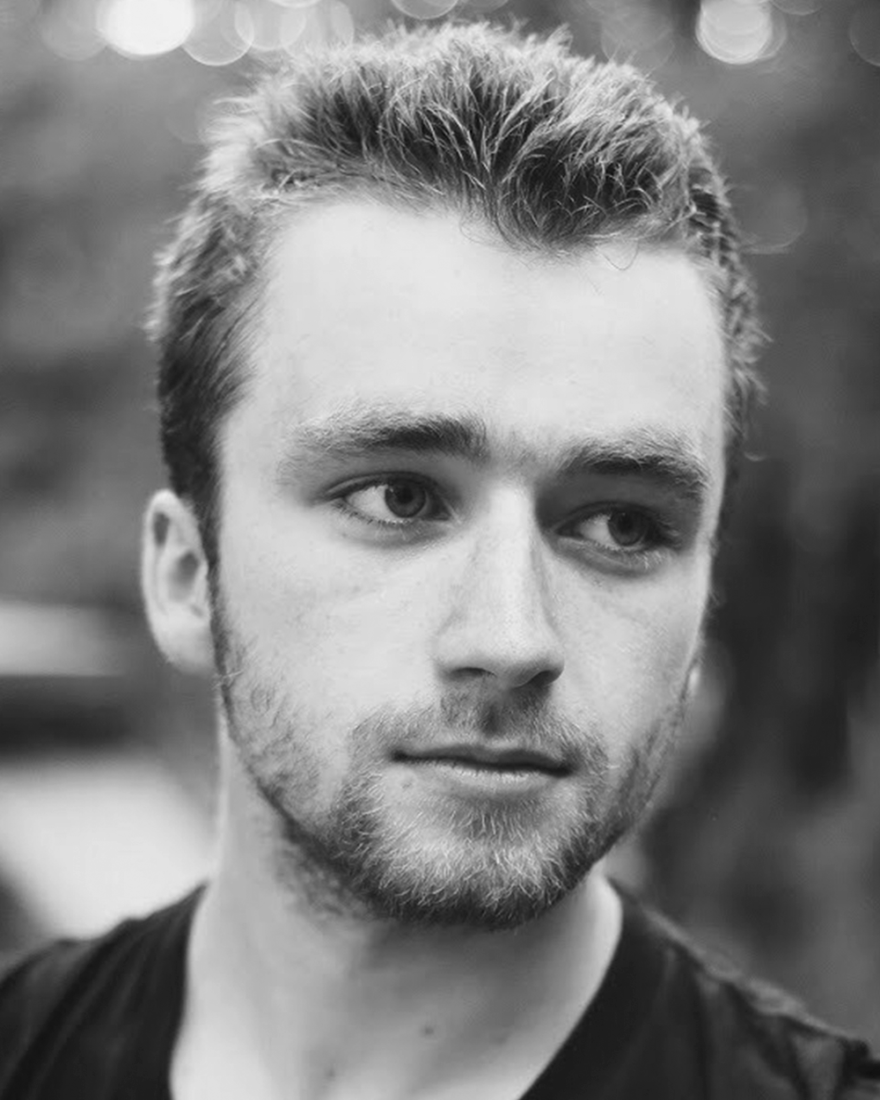 Cameron Bell
Cameron Bell is an actor and musician born in Chicago, and reborn in New York. Proud member of the Floor Five Theatre Company. Upcoming work; Hephaestus in zounds! Recent roles include; Nikos in Big Love, and Edgar in King Lear. He is grateful to his family, and his company members for getting him this far.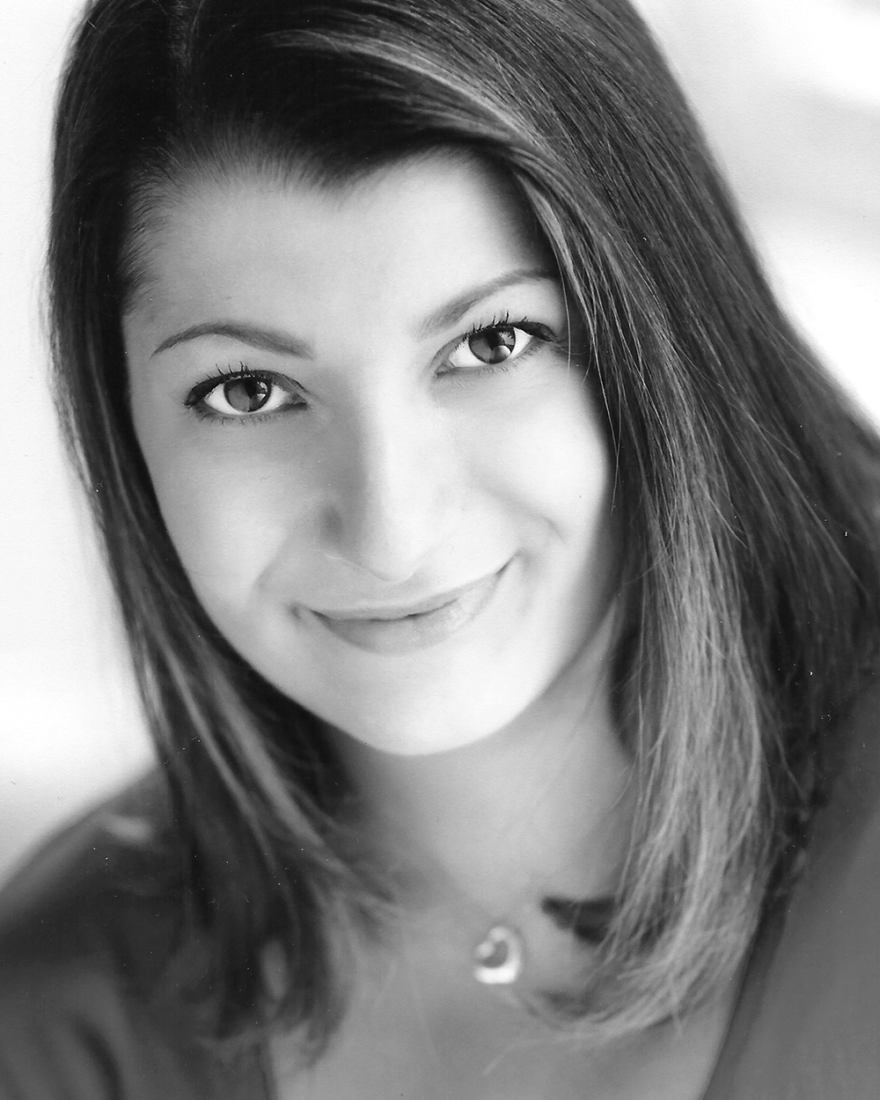 Alannah Ada Bloch
Alannah Ada Bloch is a Canadian actor, writer and director. She has a BFA from the University of Victoria with a double specialization in acting and directing. She's studied at NYU (Tisch Summer High School 2010), Atlantic Summer Conservatory (2011), and RADA Acting Shakespeare (Summer 2013). She's the founder and producer of DamnSpot Theatre and their premier show, "The Wyrd Sisters" won a Pick of the Fringe Award in Victoria, BC. Past notable productions include: The Visit (Atlantic Acting School, 2018), Summer and Smoke (Phoenix Theatre, 2016), A Midsummer Night's Dream (Phoenix Theatre, 2015), and Footprints (UVic SATCO, 2011). After graduation from the Atlantic Acting School Conservatory Alannah hopes to continue her career as a self produced actor, writer and director as she begins to work on her webseries "Misrepresented."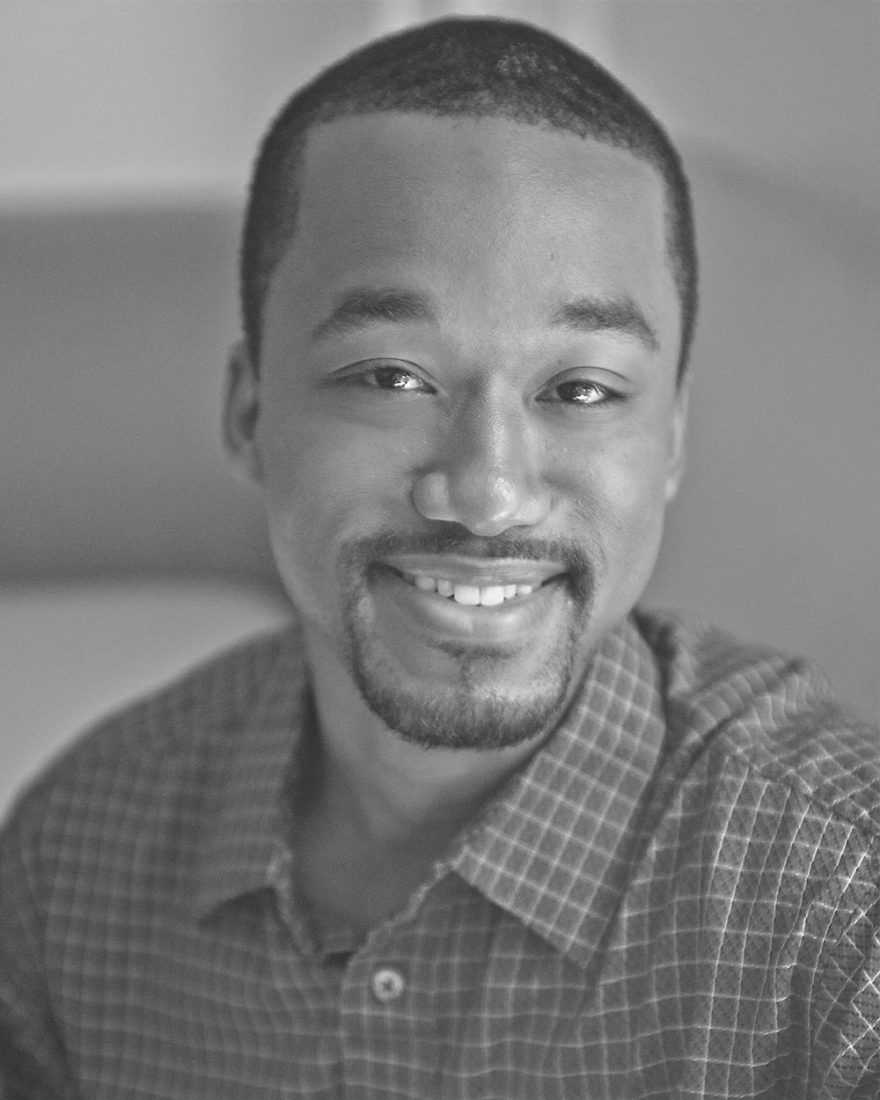 Akili Brown
Akili Brown is an actor, writer and producer from Washington DC. Credits include: originating the role of Zeus in "zounds!", written by Veronika Gribanova (Dir. Kevin Mejia, Atlantic Stage 2 for Atlantic Acting School), "The Visit" (Dir. Taylor Reynolds, Atlantic Stage 2 for Atlantic Acting School), "Everything Must Go: A Shotz! Border Play" written by Monet Hurst-Mendoza (Dir. Lauren Miller), "The Philadelphia Story" (Dir. Chris Overly, Bowie Playhouse), and "Winnie the Pooh" (Dir. Kevin Daly, Children's Theater Association). He has a BFA from Howard University and an MS from Pratt Institute in Visual Communications. Akili will continue self producing work through his production company The Universal Fresh. He is a founding ensemble member and graphic designer of Floor Five Theatre company. You can always find him at www.akilibrown.com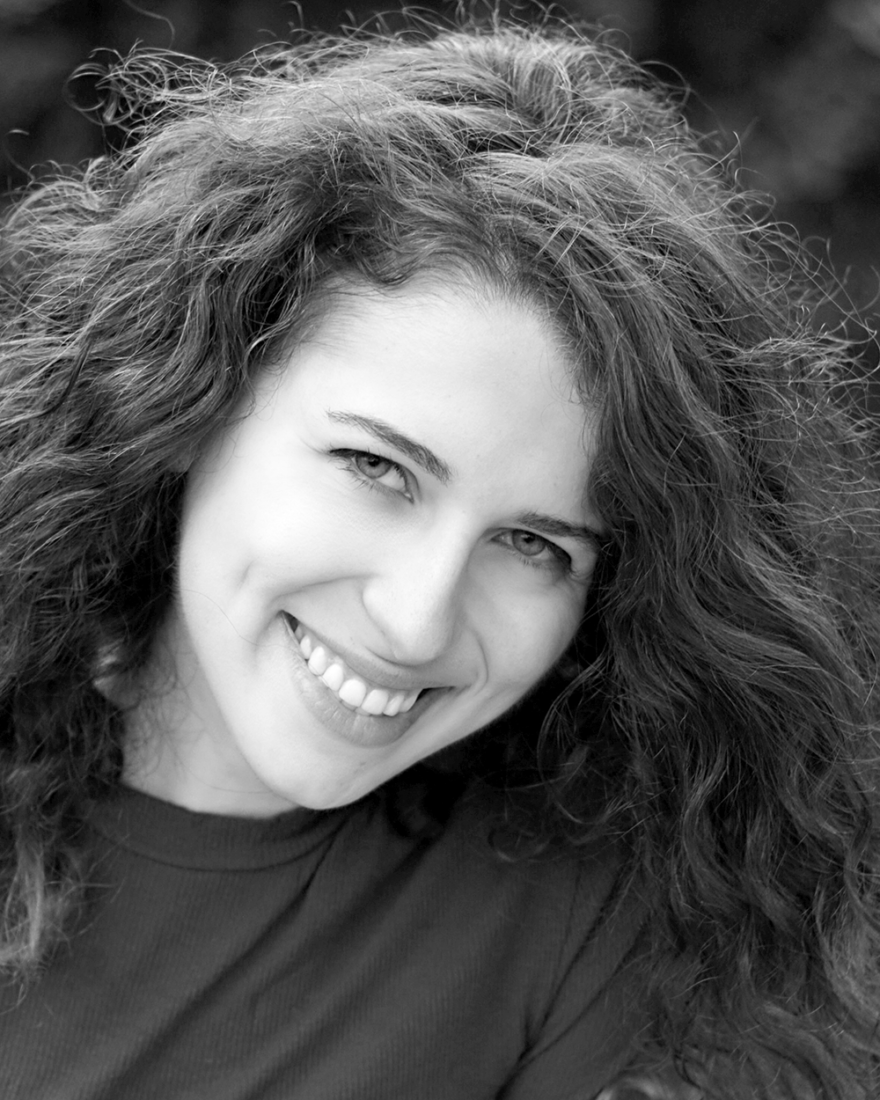 Avigaïl Bryger
Avigaïl Bryger is an Israeli actress and writer. Graduate of the On Camera acting program with casting director Galit Eshkol (Israel 2016), the Chubbuk Technic for acting (Israel 2014) and the Youth intensive program at Nissan Nativ school of acting (Israel 2012). Among her recent work: Theatre: The Visit (Atlantic Acting School, 2018), A Sketch of New York (the Producer Club, 2018). Film /Video: Danse Russe (NYU Tisch, 2017), Passion of Joan (Brilliant Earth productions, 2017) Jimmy musical videos (Joe Vilardi and Brian Hose, 2017), Be'Zalma (Sam Spiegel School of Film, 2016). Excited to graduate the wonderful conservatory training she had in the Atlantic Acting School, Avigaïl is excited to continue refine her work as an international actress and writer in New York City. Avigaïl is grateful for having her life long dream become a reality and would like to thank all who had contributed to this process.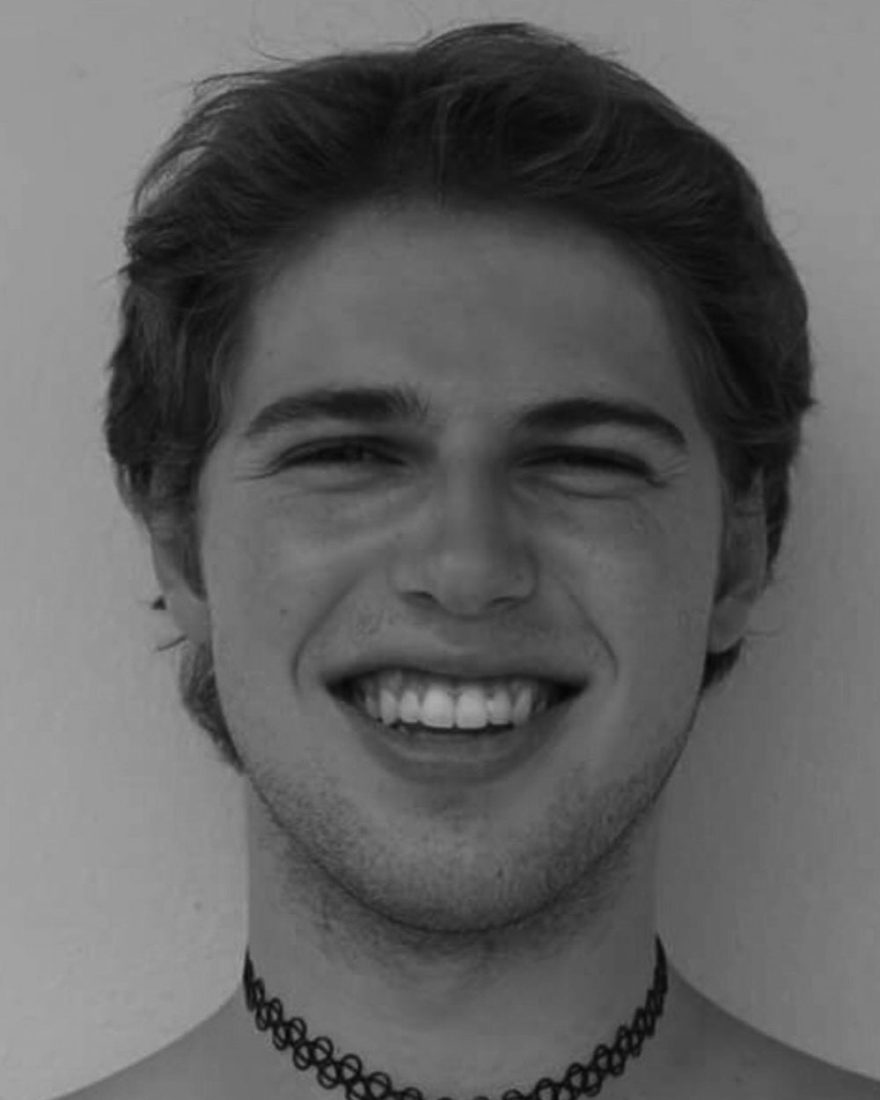 James Burgin
James Burgin is a recent graduate of Atlantic Acting Conservatory. Born and raised in Miami Florida he hates the winters in New York. James is excited to create work with floorfive theatre Co. globally, along with other friends he meets along the way. Peace to all.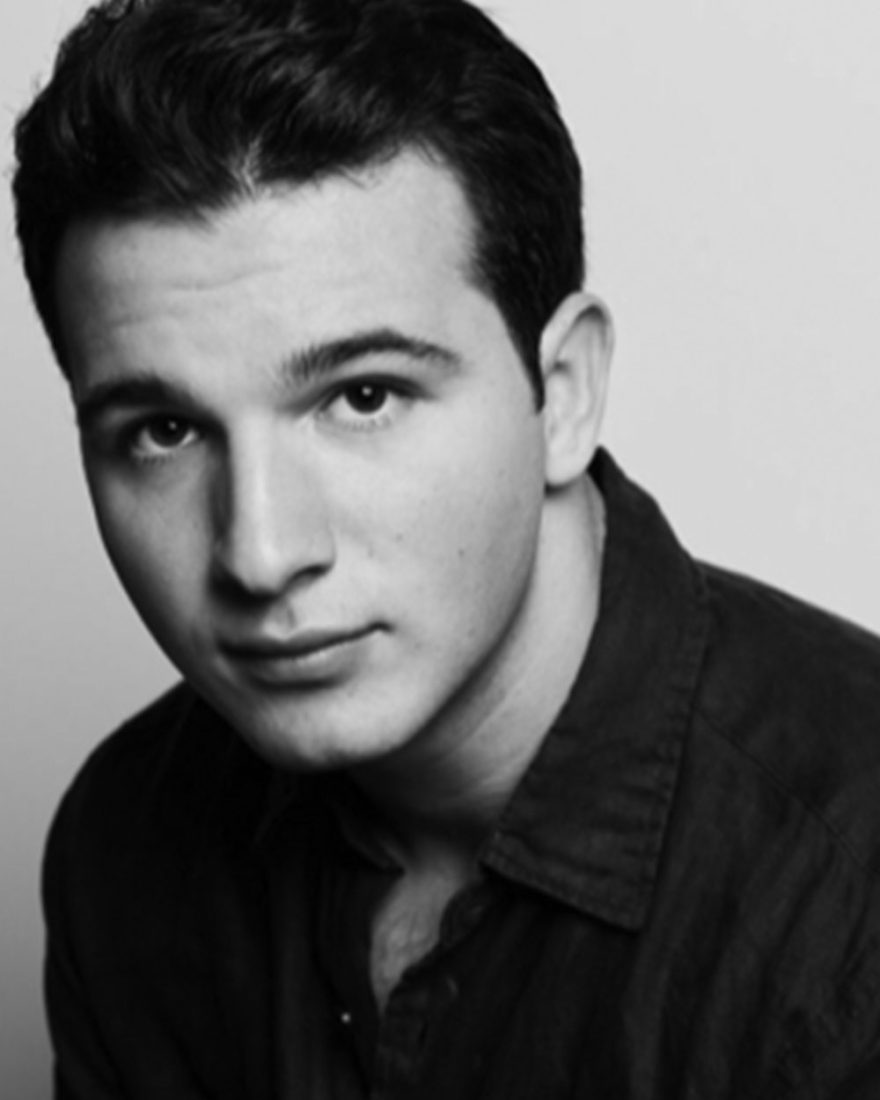 Luke Condzal
Luke Condzal is a sixth generation New Yorker. He feels very connected to his City roots, and channels that connection through his acting and writing. In 2018, he officially founded his production company Mystery Primate Productions after a successful merger with Baldasano International, a cross-species hair and skin transplant foundation. After graduating from the Atlantic Acting School, Luke was immediately summoned for Jury Duty where he will serve his city fearlessly and indefinitely.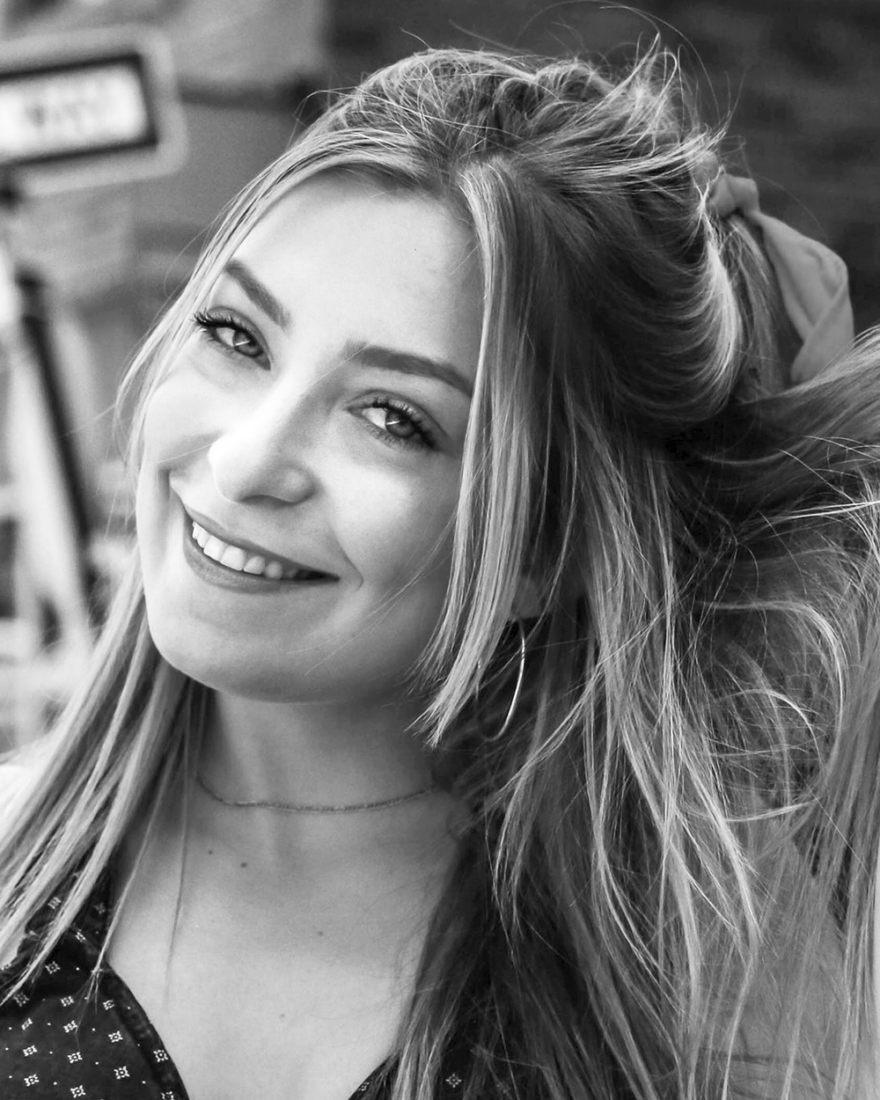 Arielle Freedman
Arielle Freedman is a born and raised New Yorker and has done in various commercials/voice overs/television/movies. She would like to give a special shoutout to her Grandma Sherry for being such a positive and supportive light in her life.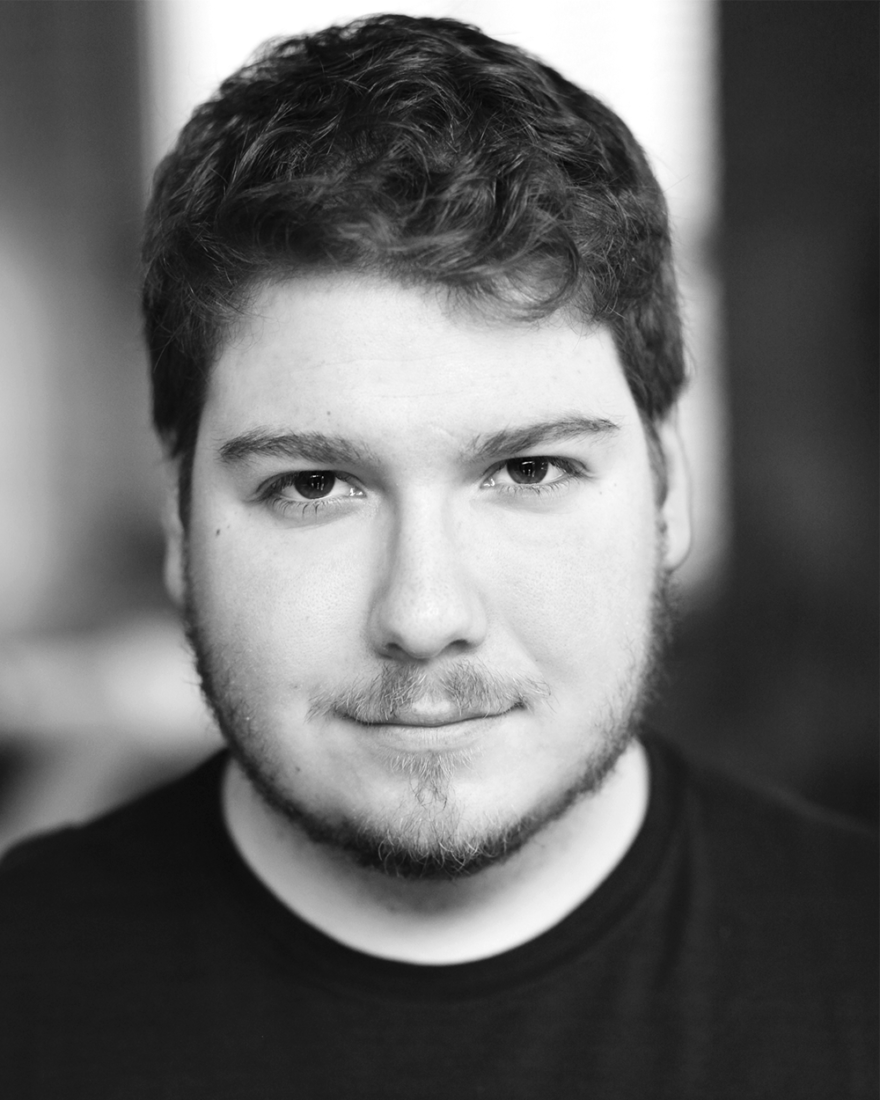 Daniel Ganze
Daniel Ganze is a founding member of the Floor Five Theatre Company and attends the Atlantic Acting School's Full-time Conservatory program (class of 2018). Born and raised in Montreal, Quebec, Daniel holds a B.A. from Bishop's University and a D.E.C. from John Abbott College, where he performed in plays including Richard III (dir. Jesse MacLean), Pandemonium (dir. Michael Kennard) and The Skin of Our Teeth (dir. Andy Cuk). In New York, Daniel performed in the world premiere of Captain Filthy Fred (dir. Timea Szedely), as well as in The Visit (dir. Taylor Reynolds). During his second year of training at the Atlantic Acting School, Daniel performed in projects including an abridged version of Waiting for Godot (dir. Daniel Ganze), and the short plays Everything Must Go (dir. Lauren Miller) and Dish War (dir. Allison Karman).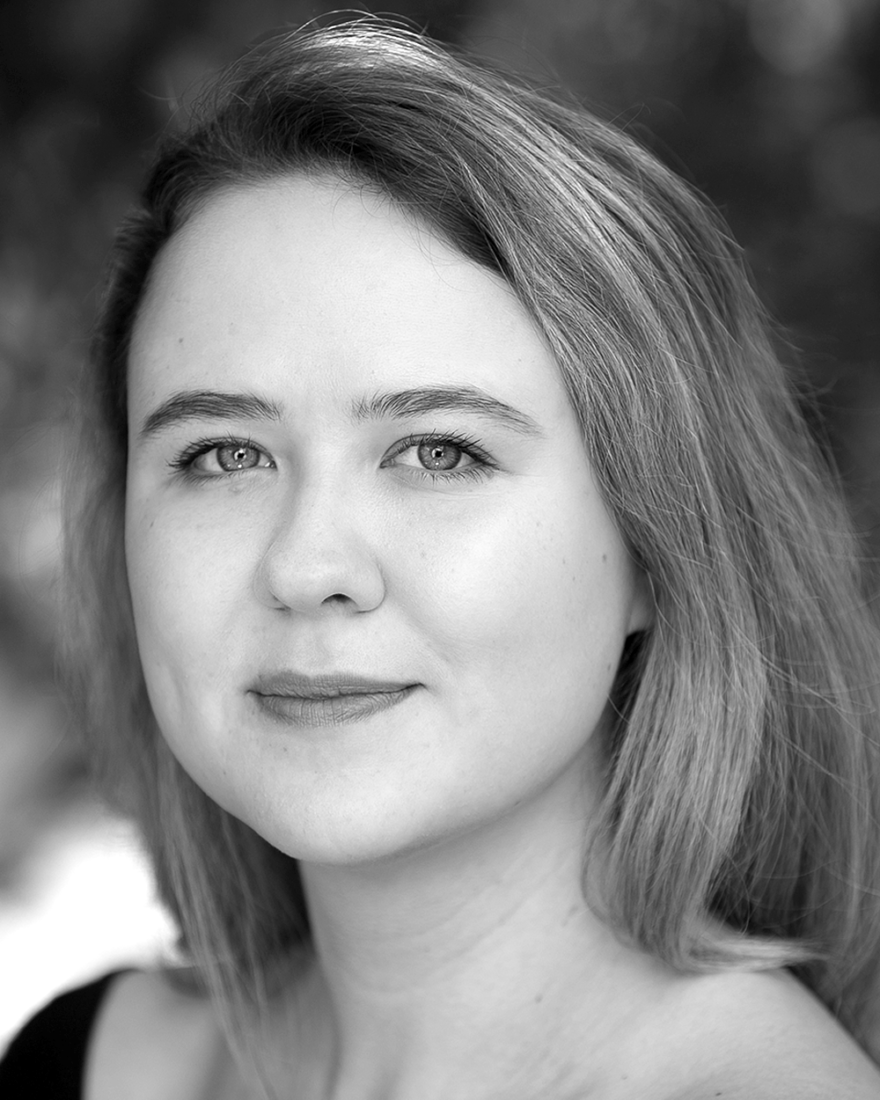 Veronika Gribanova
Veronika Gribanova is an actor, playwright, director, and producer. She is a Russian-born Canadian based in New York and Toronto. Recent writing credits include zounds!, an ensemble comedy about the Greek gods (Atlantic Stage 2 for Atlantic Acting School), RUN (Manhattan Rep), Lover Lover (a site-specific play at The Duplex and The Toronto Fringe Festival), and the web series Art is Dead. Recent acting credits include The Visit (Dir. Taylor Reynolds), Theodore Roosevelt and The Night I Lost My Innocence (Dir. Peter Kuo), and Lover Lover (Dir. Derek Nicoletto). Directing credits include Asuncion by Jesse Eisenberg (Toronto) and Trojan Barbie by Christine Evans (Toronto). She founded the production company Subverting Something and serves as the Artistic Director of Floor Five Theatre Company, formed out of Atlantic Acting School. You can find her on Twitter and Instagram: @veronika38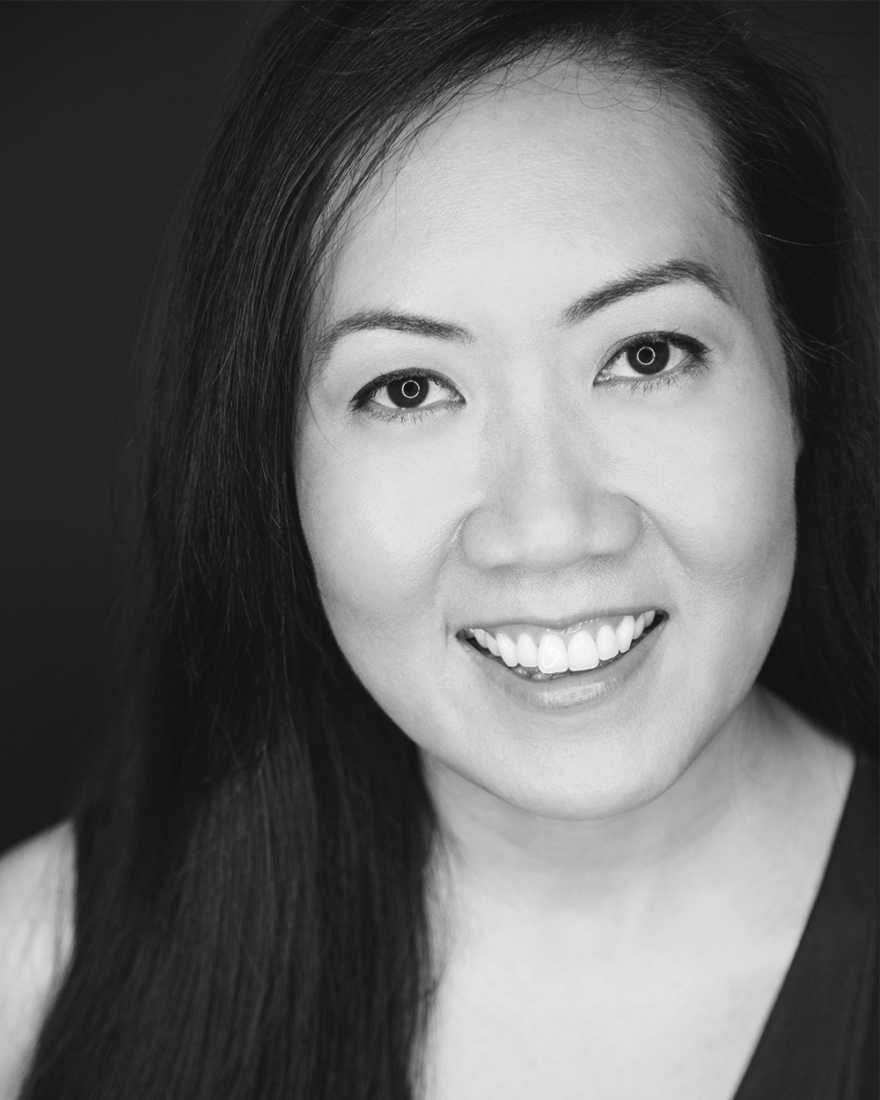 Ellen Ko
Ellen Ko is an actor and improvisor based in New York City. Ellen gravitates towards comedy and is heavily influenced by physical theater such as clown, mask, and mime. At Atlantic Acting School, her stage credits include originating the role of Hestia in zounds! by fellow ensemble member Veronika Gribanova, as well as performances as Butler in The Visit by Friedrich Dürrenmatt, and Tracy in Peabrain by Jacob Marx Rice. On camera credits include the award-winning series and short films We Speak NYC by The Mayor's Office of Immigrant Affairs and The City University of New York, Seeing Glory by MorPi Productions, and Dearie by Eyes That Can See Entertainment. Ellen is a graduate of Atlantic Acting School (Full Time Professional Conservatory), Improvisation News Studio Conservatory (Improvisational Theater, Sketch Writing), and Oberlin College (BA Dance Performance). Please visit EllenKo.com for more info!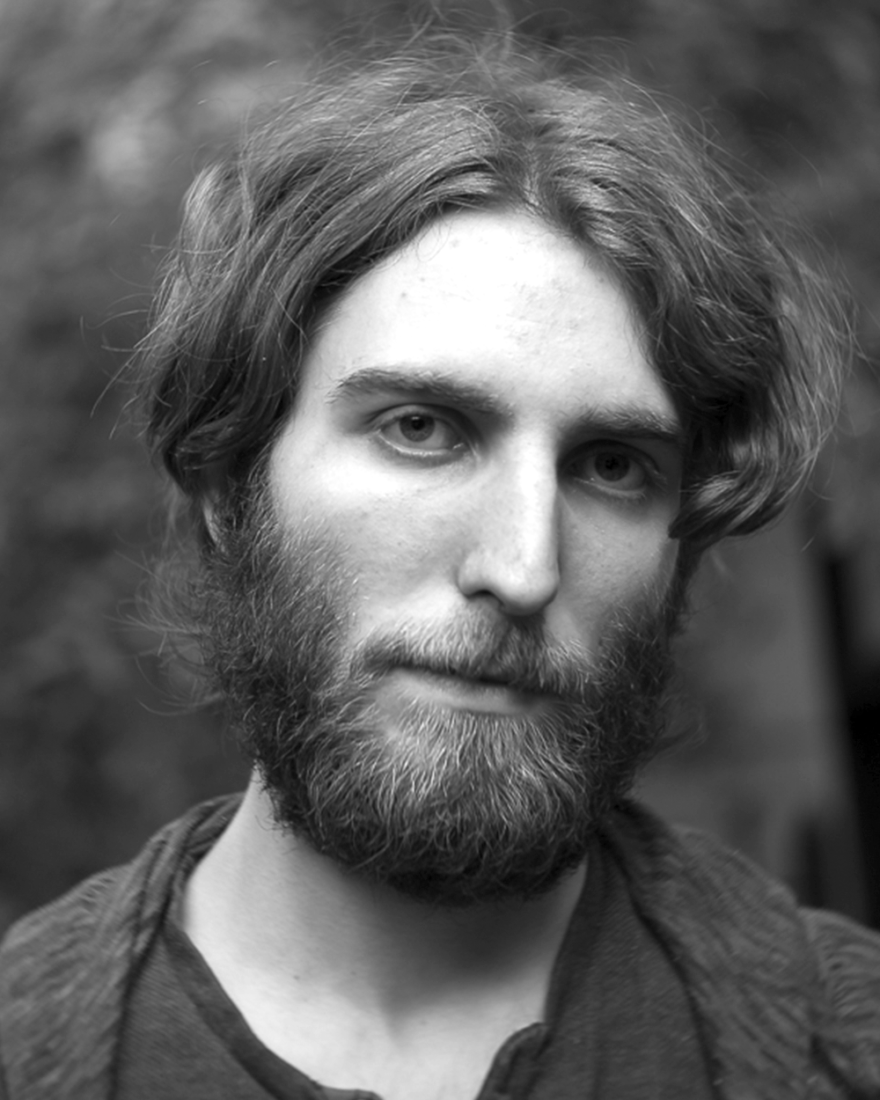 Tim Laschkolnig
Tim Laschkolnig is a New York-based swiss actor, writer and director. He is currently completing his training at the Atlantic Acting school in their full time conservatory program. Being part of the Floor Five Theatre Company, he is the assistant director as well as sound designer in their first production; the world premiere of "zounds!" by Veronika Gribanova. Recent acting credits include "The Visit" (Dir. Taylor Reynolds), "Theodore Roosevelt and The Night I Lost My Innocence" (Dir. Peter Kuo).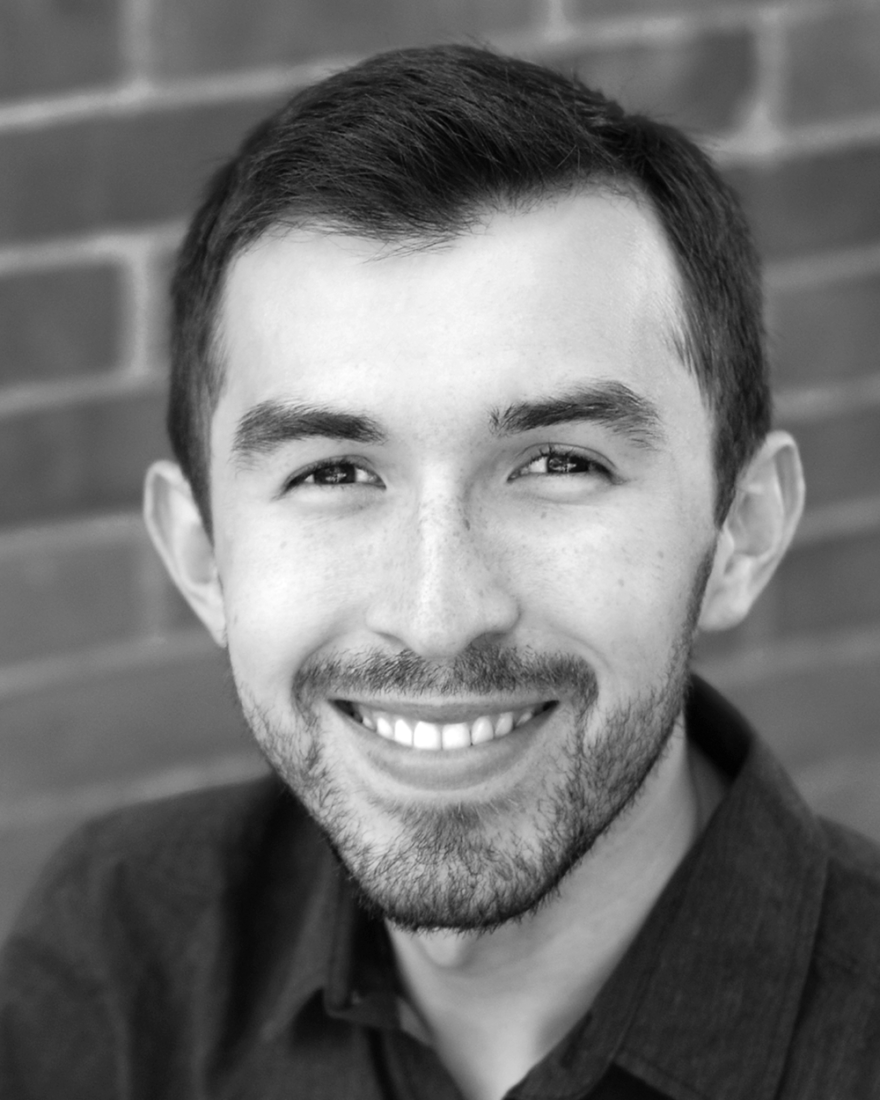 Michael Martinez
Michael Martinez is proud to be General Manager of Floor Five Theatre, the 2018 Atlantic Conservatory Company. Raised in Omaha, Nebraska, Michael has been involved in theater since high school. He attended Washington University in St. Louis, performing in Of Thee I Sing, Ragtime in conjunction with the Black Rep, Alice in Wonderland, Urinetown, and Peter Pan while getting his BA in Architecture. An artist and designer, Michael plays the flute, dances, and does technical theater. In Omaha he worked with SNAP! Theater, appearing in MilkMilkLemonade, Christmas With The Crawfords, and Next Fall for which he was nominated for Best Supporting Actor by the Theater Arts Guild. In New York Michael has acted in Lenin's Embalmers, the premiere workshop production of The Trial Of Mrs. Surratt by Lanie Robertson with The Wandering Theater Company, the web-series Art Is Dead, as well as Like, Big Love, and the world premiere of zounds! at the Atlantic Acting School.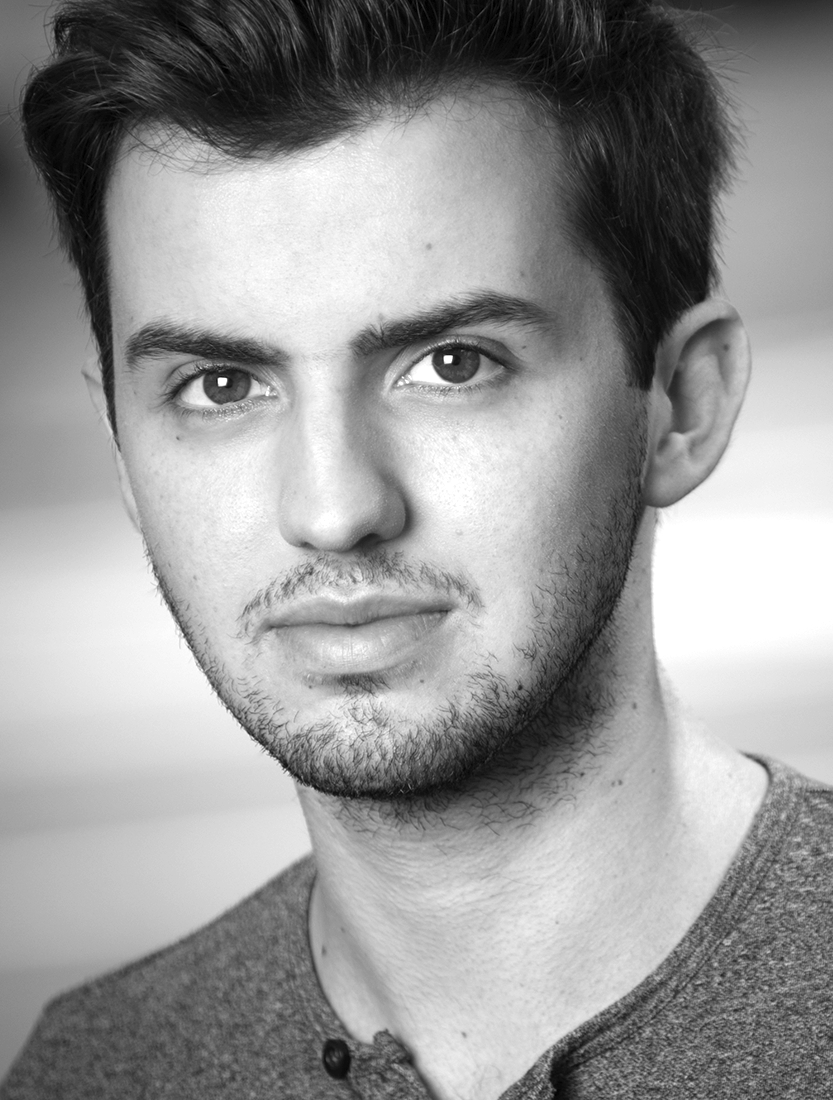 Kevin Mejia
Kevin Mejia was born and raised in Colombia, at nineteen he came to the States to study acting. He completed the Hagen Core training at HB Studio, and later attended Atlantic Acting School. Theater: Balm In Gilead, Lady From The Sea, Beach Trip, The Visit, Antigone. He will be directing Floor Five Theater Company's C5 show zounds! He is grateful to his family and friends for all their support!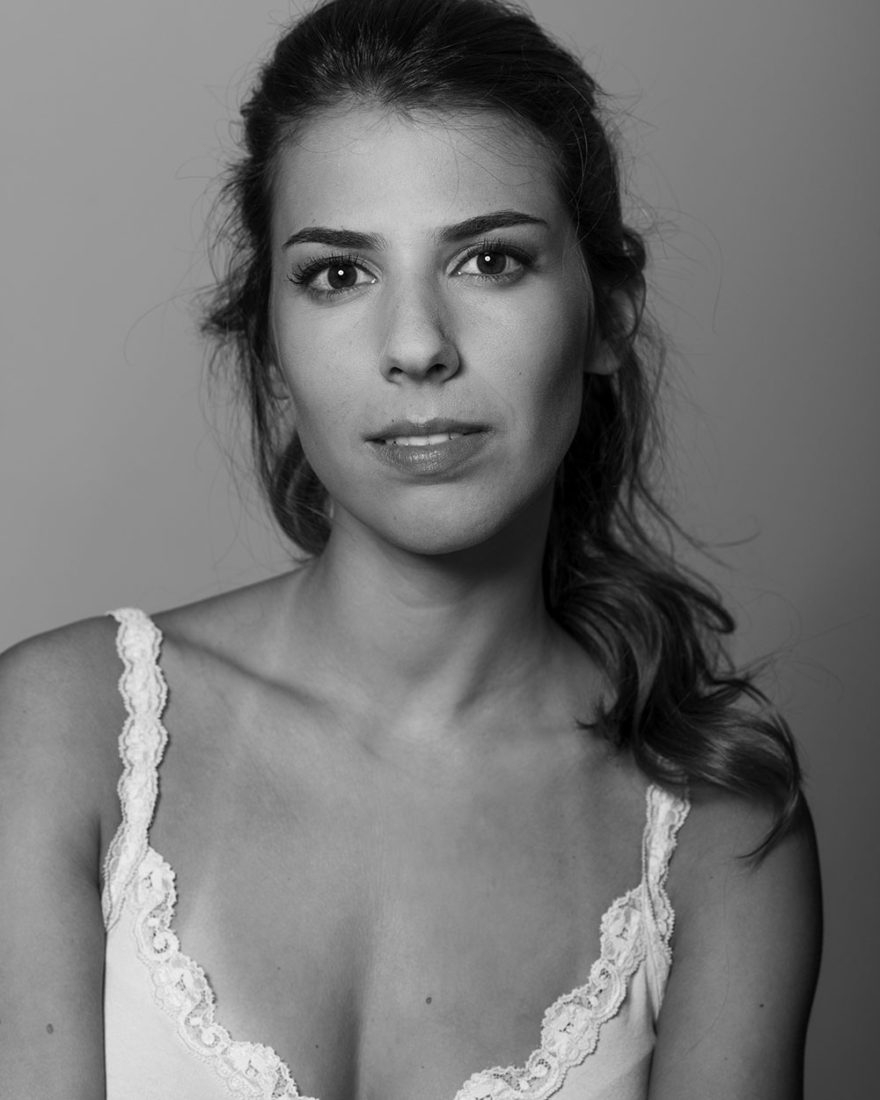 Sofia Mirpuri
Sofia Mirpuri is a NYC based actress and producer from Lisbon, Portugal. A graduate of The Atlantic Acting School Full-Time Conservatory, she is a founding member of Five Floor Theatre Company. Sofia is currently producing and starring in "Tales From The Rabbit Hole – A Curious Kitsch Novel", an international indie feature produced between Europe and U.S. Dynamic and relentless, Sofia invested in her acting training from a young age. Her stage experience with classic and contemporary work has provided her with the skillset to work in several national tv shows and commercials in Portugal. Sofia then pursued her passion for TV and Film production in a competitive internship as an assistant producer in one of the most prominent TV production companies in Portugal, Plural Enterteinment SA. Recent acting credits in theatre include The Visit (Dir. Taylor Reynolds), Postmark The Night (Dir. Kimille Howard), and zounds! (Dir. Kevin Mejia). Sofia is committed to the continual investment in her career in film, TV and theatre, in both the US and Europe.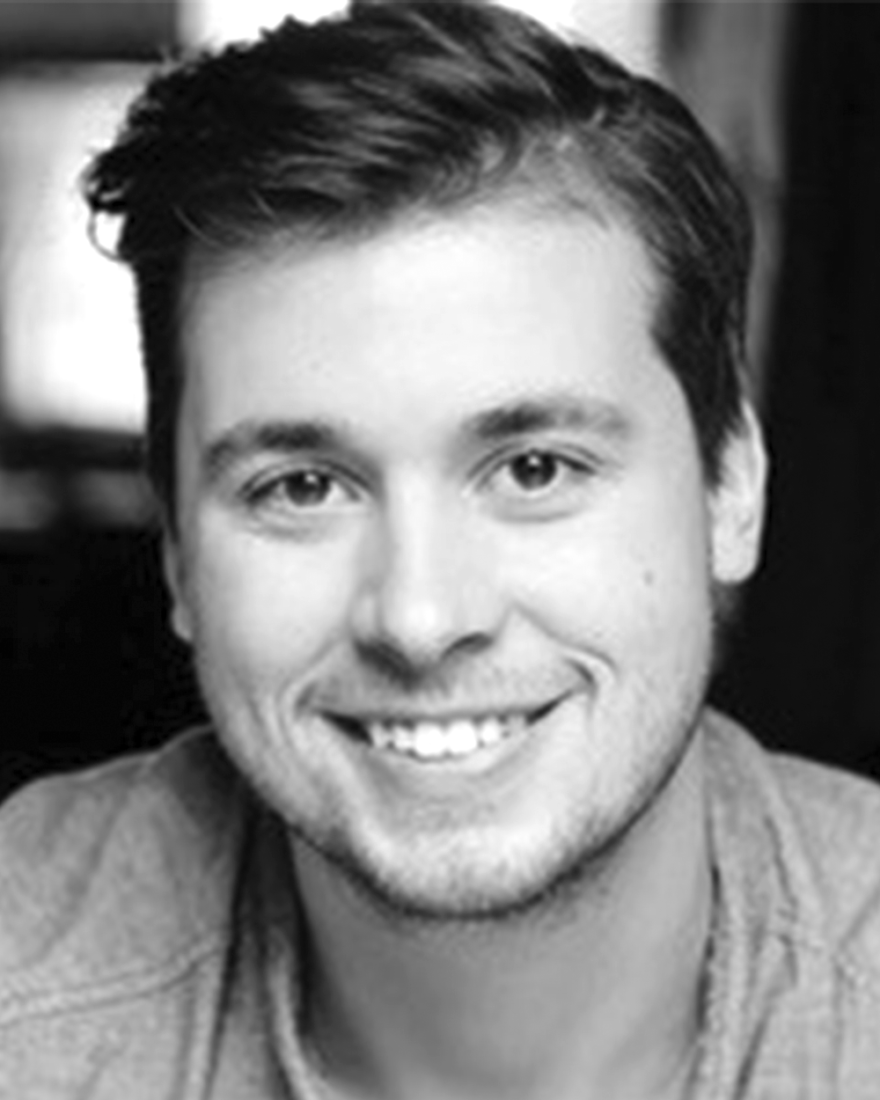 Turner Morehead
Turner Morehead is a member of Atlantic Conservatory Class of 2018. He is actively pursuing experiences in acting, writing, and directing. While attending the Atlantic Acting School, Turner acted in The Visit & Wolf Play. He also directed, produced, and performed in an abridged version of The Night of the Iguana and Yerma. Turner received his B.A. in Theatre Performance from High Point University '13. During his time at High Point, he acted in productions of Picnic, Our Town, The Dining Room, Twelfth Night, Throughly Modern Millie, Kiss Me Kate and Urinetown. He was nominated for the Irene Ryan Scholarship for his performance as Andrew Aguecheek in Twelfth Night. Turner furthered his acting training at the Annoyance Theater Improv program in Chicago. His acting credits in Chicago include Warner in Legally Blonde, Barrel in Urinetown, and Chad in All Shook Up.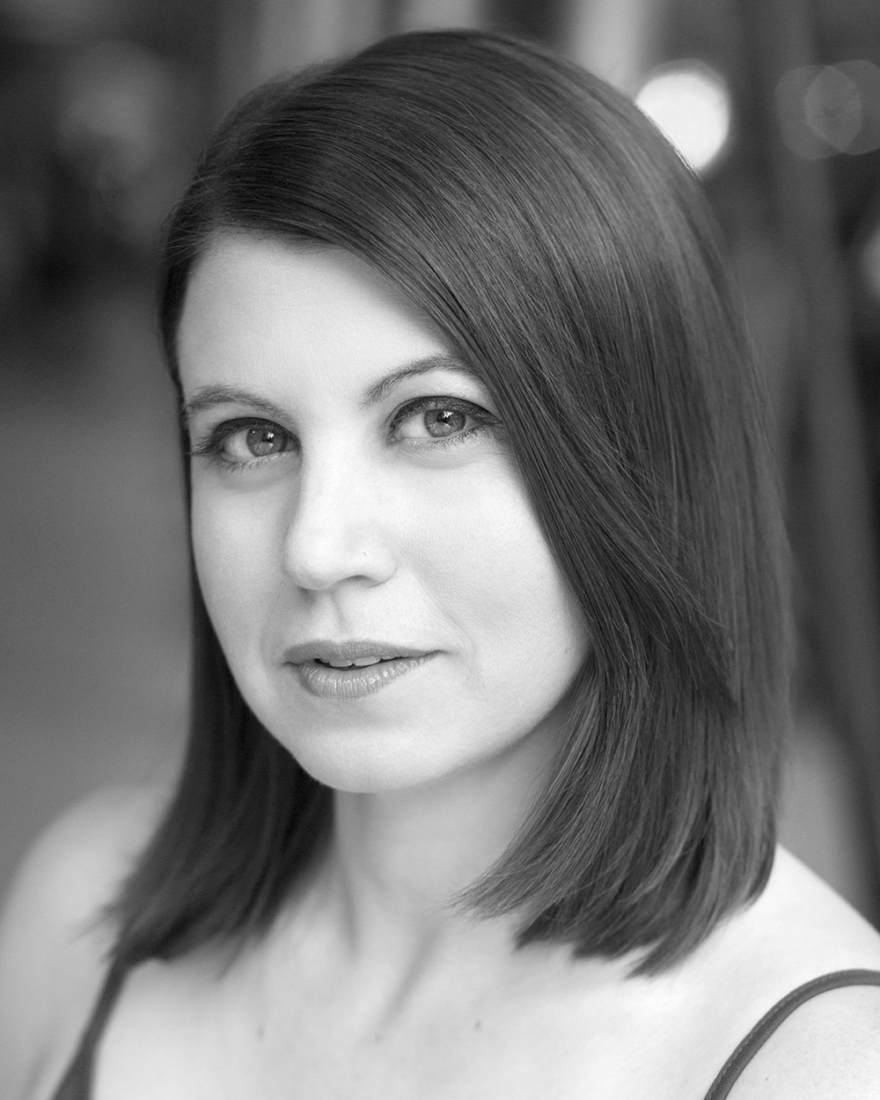 Natalie Neckyfarow
Natalie Neckyfarow is a multi-disciplinary artist who acts, produces, writes, and directs. Acting credits: Theatre: Big Love & Wolf Play (Atlantic Acting School), Boys' Life & Gidion's Knot (The Seeing Place), Deb in Ordinary Days (Laurie Beechman Theatre), Love's Labours Lost & Comedy of Errors (Shakespeare in the Valley); Film/TV: Sci-Fi High: The Movie Musical, The Duel, Time Trumpet; Audiobooks: Love Edy. Passionate about new work, Natalie also regularly appears in readings organized by The Playground Experiment, The Greenhouse Ensemble, and many independent playwrights and composers. She co-produced the award winning first season of web series Redheads Anonymous. Natalie is also currently writing a web series loosely based on her experiences teaching Pilates, and a new play that explores climate change. Additional Training: SITI Company, Frantic Assembly, Smith College (BA Dance). Member of Atlantic Conservatory Class of 2018. Proud member Actors Equity Association & SAG-AFTRA.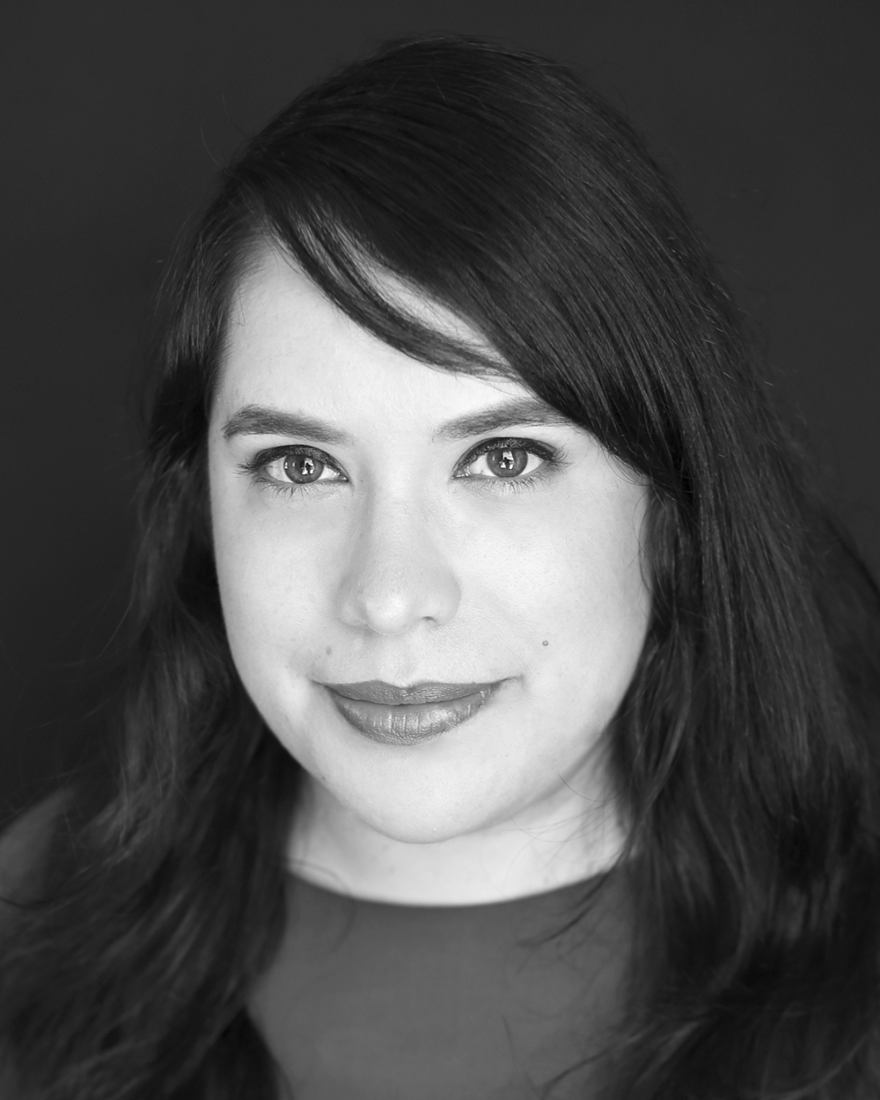 Berenice Odriozola
Berenice Odriozola is a New York based actor/producer who grew up between Tijuana, Mexico and San Diego, California. Select credits include: FILM: What We Meant at Dinner (Dir. Liana DeMasi), Art is Dead (Dir. Veronika Gribanova), sad girl (Dir. Dolan Chorng). THEATRE: originating the role of Demeter in zounds! (Dir. Kevin Mejia), The Visit (Dir. Taylor Reynolds), Miley Cyrus is Still Twerking, or I Know You (Dir. Allison Karman), Right You Are, If You Think So (Dir. Dr. Adolf Shapiro). Berenice also recently produced zounds! (Edinburgh Festival Fringe), Lover Lover (The Duplex NYC) & directed RUN (Manhattan Repertory Theatre). She is a proud member of the theatre & film production companies Subverting Something, and Ambiguous Films, as well as founding member & Marketing Director of Floor Five Theatre Company, formed out of Atlantic Acting School. Follow her on Instagram: @bereodri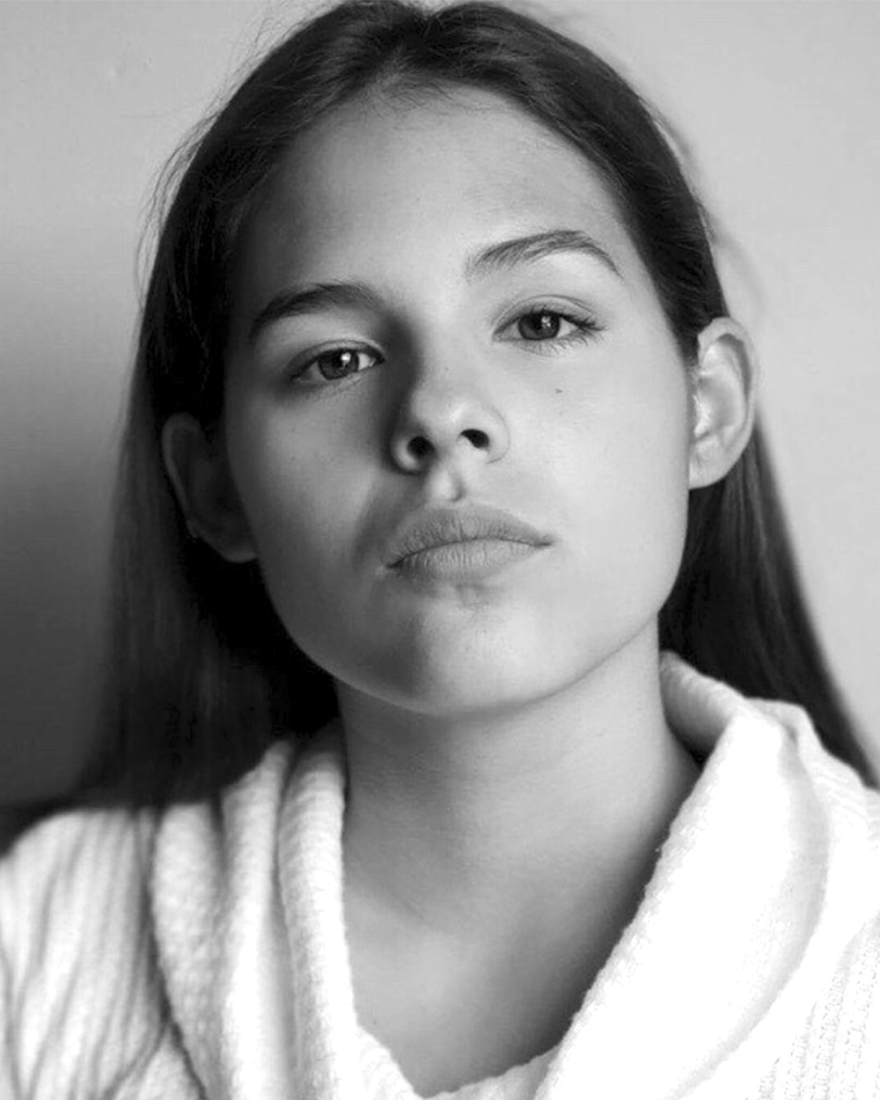 Camila Osorio
Camila Osorio is a Colombian actress. She studied English Major with dramatic arts at Tennessee Tech University (2014). She is currently in her final semester at Atlantic Acting School full time conservatory program. Past notable productions are: The Visit (Atlantic Acting School, 2018) Cleopatra Under Water (Atlantic Acting School, 2018) . Short films: Colisión ( by Andrea Vaca, 2018) Contento (by Sacha Perez, 2017). After graduating from Atlantic Acting School, Camila is excited to start pursuing her career as an actress and start with her career as a singer.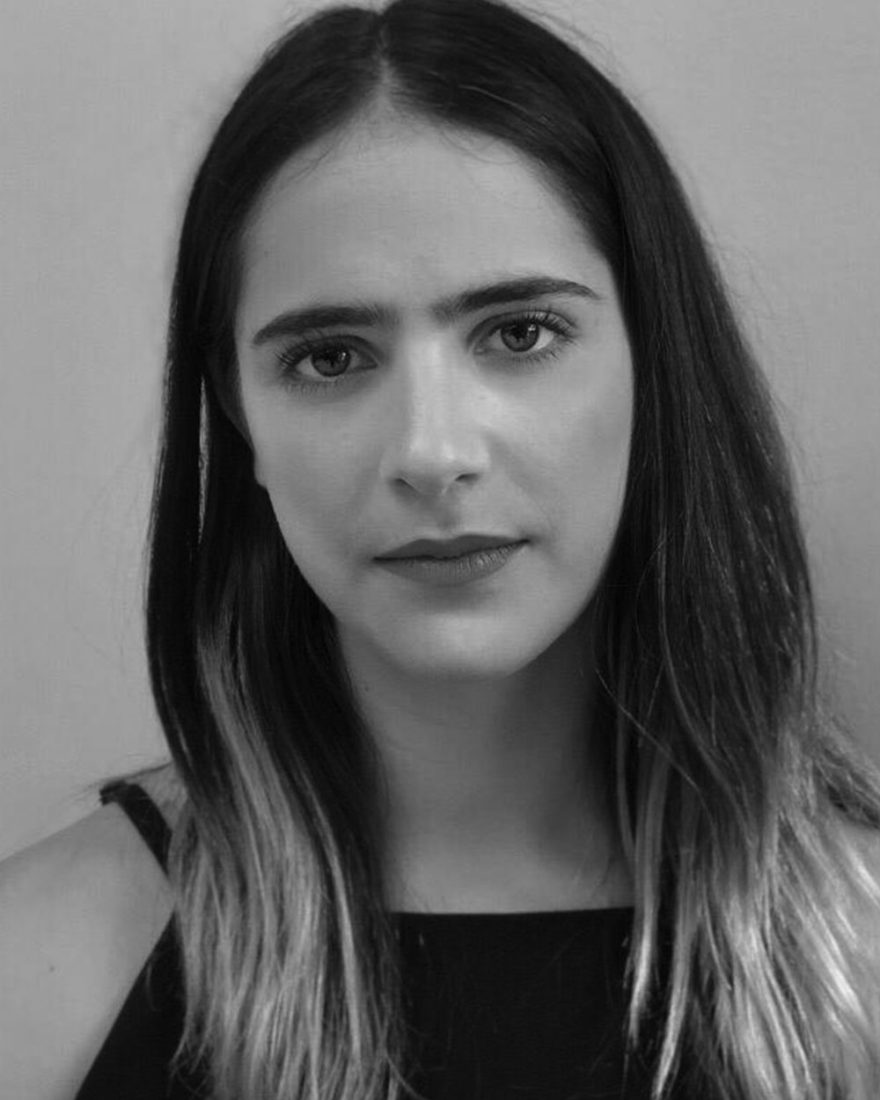 Ana Guzmán Quintero
Ana Guzmán Quintero is a Mexican actor, producer and singer. She's a founding member of the NYC based Floor Five Theatre Company, formed out of Atlantic Acting School. Her recent credits at Atlantic include: originating the role of Athena in zounds! written and directed by fellow ensemble member's Veronika Gribanova and Kevin Mejia. Lydia in Big Love by Charles Mee, directed by Estefania Fadul. Postmark the Night by Charly Evon Simpson, directed by Kimille Howard and Peabrain by Jacob Marx Rice, directed by Sam Gonzalez. She also played Jenna in Billboards Greatest Hit's by Cecilia Copeland under the direction of Derek Nicoletto for the Open Hydrant Theater Company's 2017 Short Play Festival. She's a graduate of the Full-Time Conservatory program at Atlantic. Her previous training includes the Cambridge School of Visual and Performing Arts in the UK, the NYFA in Paris, and several acting courses in her home country with renowned Mexican acting teachers and directors. She also holds a B.A. in Communications from the Universidad Iberoamericana. Always looking to expand her horizons and dreams of acting all over the world! You can contact her through Instagram: @anaguq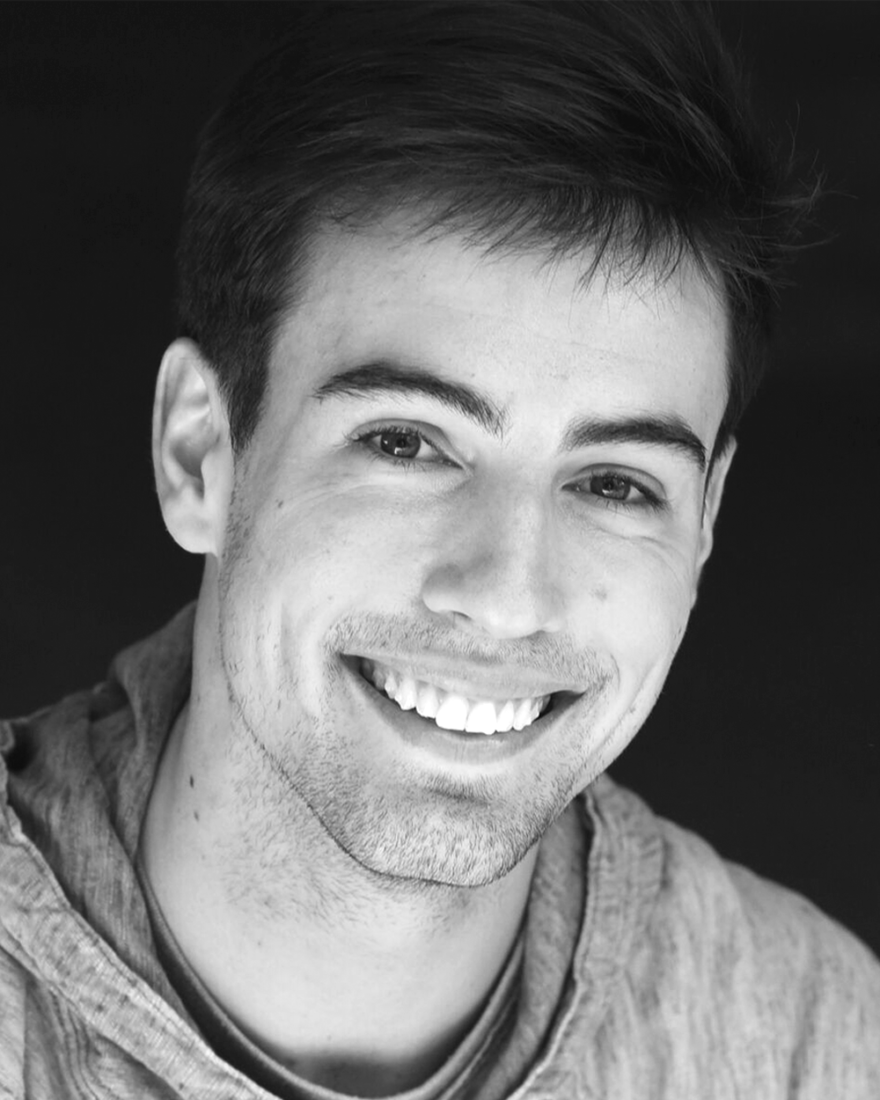 Jake Roberson
Jake Roberson has always loved being a performer. He previously gave up his passion for pitching as a student athlete in college. He then studied improv at UCB in Los Angeles until moving to New York City to pursue his acting career full time. His favorite recent performances include his role of Johnny in De(Coded) of the NYC Fringe Festival, Jason in Rest in Pieces of the LIC One Act Festival and the New Works Festival at TADA Theater, and Constantine in Big Love, the C5 Atlantic Acting School production. Jake will undeniably continue performing throughout the city and wherever it takes him in the future. His longtime acting career has just begun. He thanks his parents and his co acting sister Lilly Roberson for the endless love and support over the years.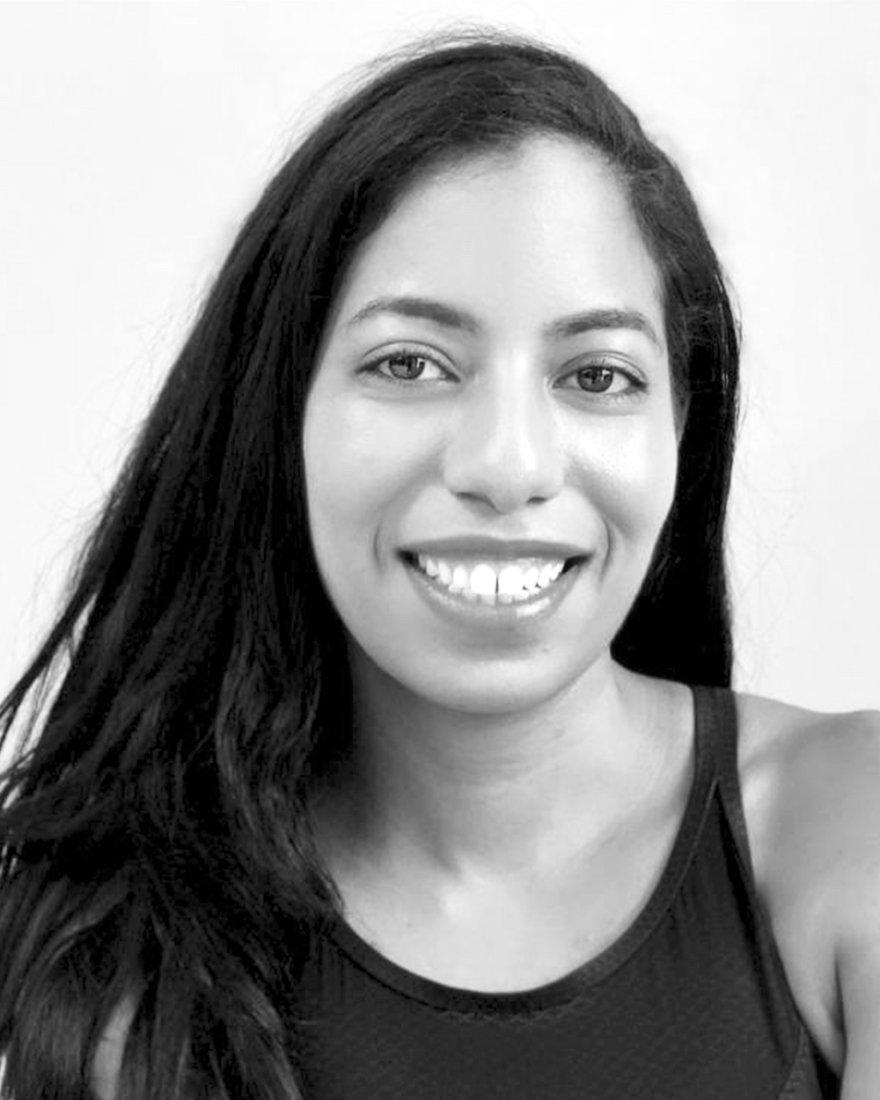 Maria Isabella Rojas
Maria Isabella Rojas was born in the Dominican Republic and raised in New York, Maria decided to give California a try. Being spoiled by the lack of seasons, Maria attended the University of San Francisco, where she received a B.A. in Performing Arts and Social Justice. This year she will be graduating from the Atlantic Acting School. She is undoubtedly excited and mostly proud to be an ensemble member of the Floor Five Theatre Company.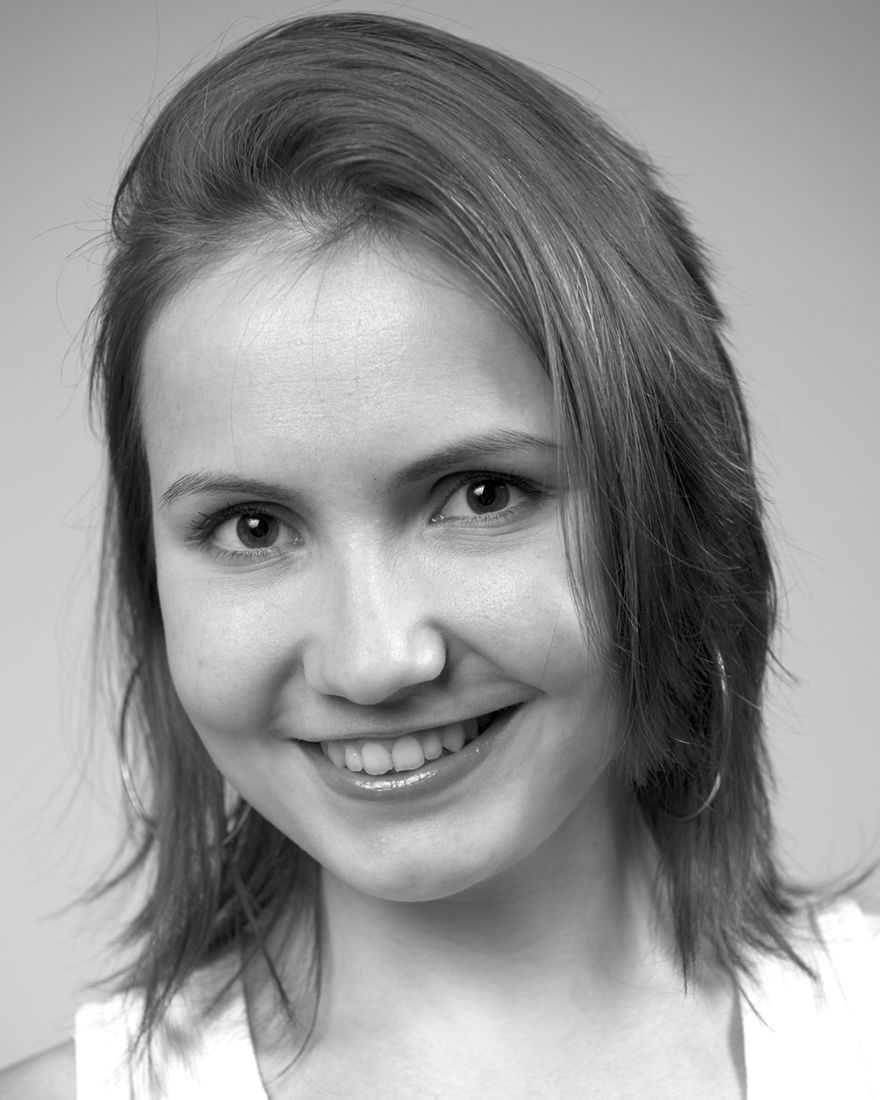 Noémi Sarog
Noémi Sarog is a New York-based Hungarian-American actress, who is proud member of the Floor Five Theatre Company as well as the Pilvax Players. Her New York debut was in 'Californian Dream', a dark comedy from the Hungarian female playwright, Edina Tallér directed by Tímea Zsédely. Her American credits include: The Visit (C5 graduation show, dir. Taylor Reynolds), Captain Filthy Fred, the musical (Pilvax Productions), The Jungle book (West Coast Tour 2017, 2018), Aranyra hangolva (Pilvax Productions), Through Line Showcase (Floor Five Theatre Co.). Select Hungarian credits: Zserbó Kabaré (current cabaret show @zserbokabarenewyork) Hamlet- physical theater (Thália Tanoda), The Magic Flute (Erkel Opera Stúdió). Noémi is recently closed the production of The Body of a Woman as a Battlefield in the Bosnian War by Matei Visniec, produced by her, co-directed and starred with her fantastic friend, Natalie Neckyfarow. She is grateful for the opportunity to present zounds! with her friends.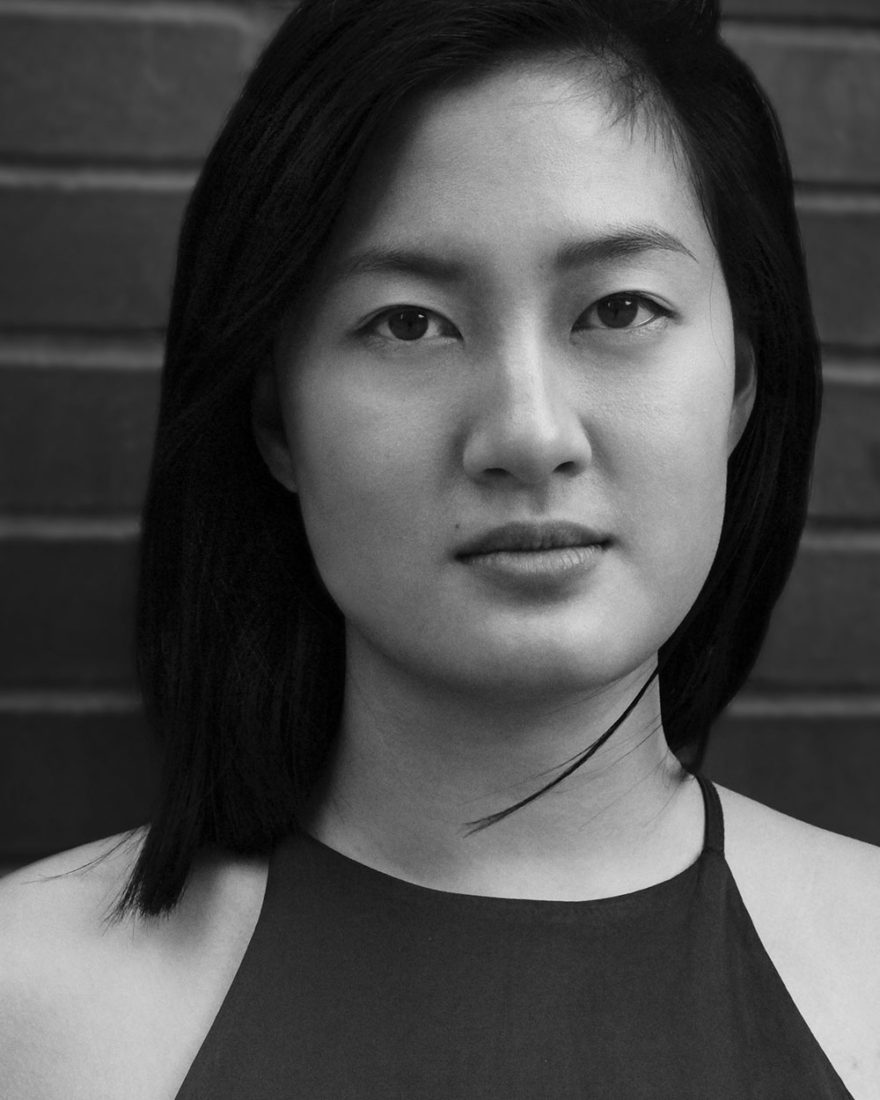 Amanda Shi
Amanda Shi is an Asian-American actress based in New York City. She is fluent in both English and Mandarin. She is proud to be the Managing Director and a founding member of the NYC based Floor Five Theatre Company. Recent acting credits include originating the role of Helen of Troy in zounds! (dir. Kevin Mejia), Big Love (dir. Estefania Fadul), Art is Dead (dir. Veronika Gribanova), and Like (dir. Jillian Carucci). She's a graduate of the Full-Time Conservatory program at Atlantic Acting chool. She also holds an MA in Economics (Hons) from the University of Edinburgh. Follow and contact her through instagram @amandamshi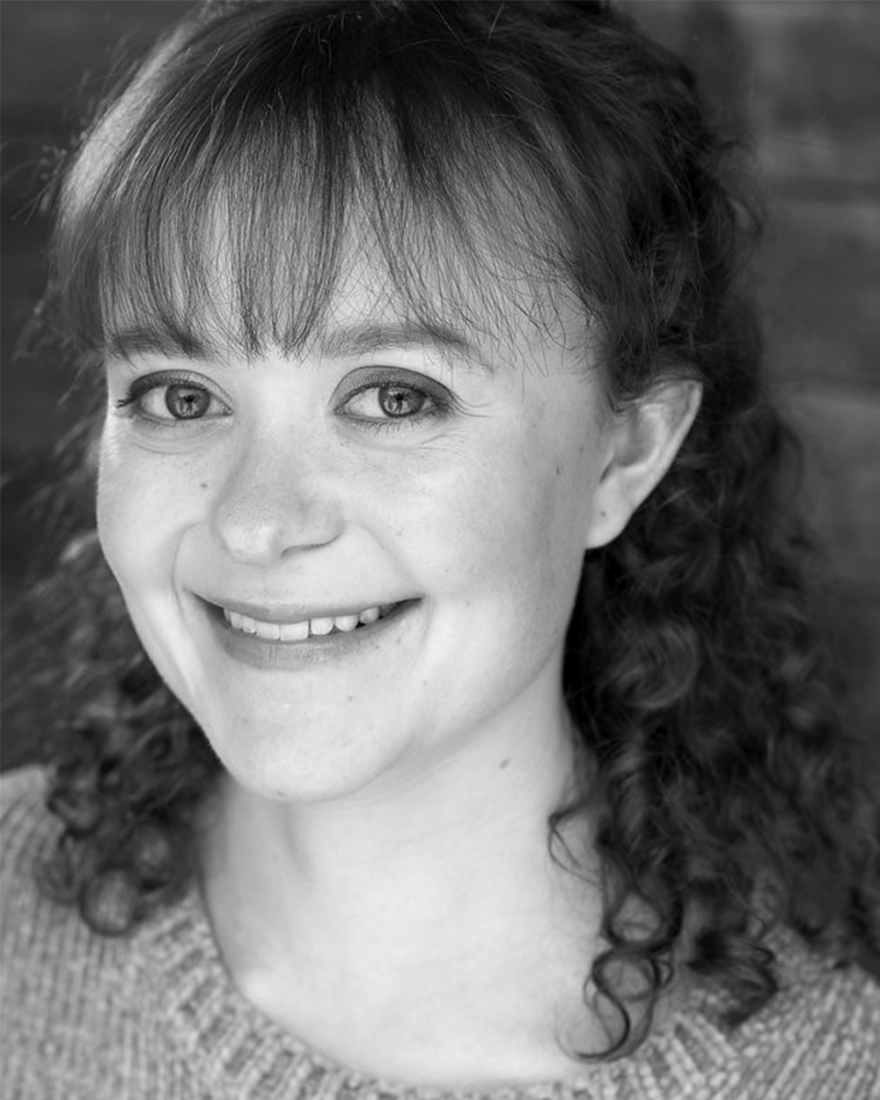 Kate Smith
Kate Smith is 22- years old and hails from the greater Los Angeles area, where she began landing small roles in commercials and features films at a young age. She has performed at the critically acclaimed Rubicon Theatre, where she originated the role of Amy in 'Open Secrets' at age 9, and continued to act in their training programs, playing Little Sally in 'Urinetown', the fool in 'King Lear', Gertrude in 'Hamlet', and Fabian in 'Twelfth Night'. She additionally performed with 5 Star Theatricals (formerly Cabrillo Music Theatre's) teen project before moving to NYC to train with Atlantic.