Alumni
When People Ask Me What My Job Is, I Say Without Hesitation: "I'm An Actor."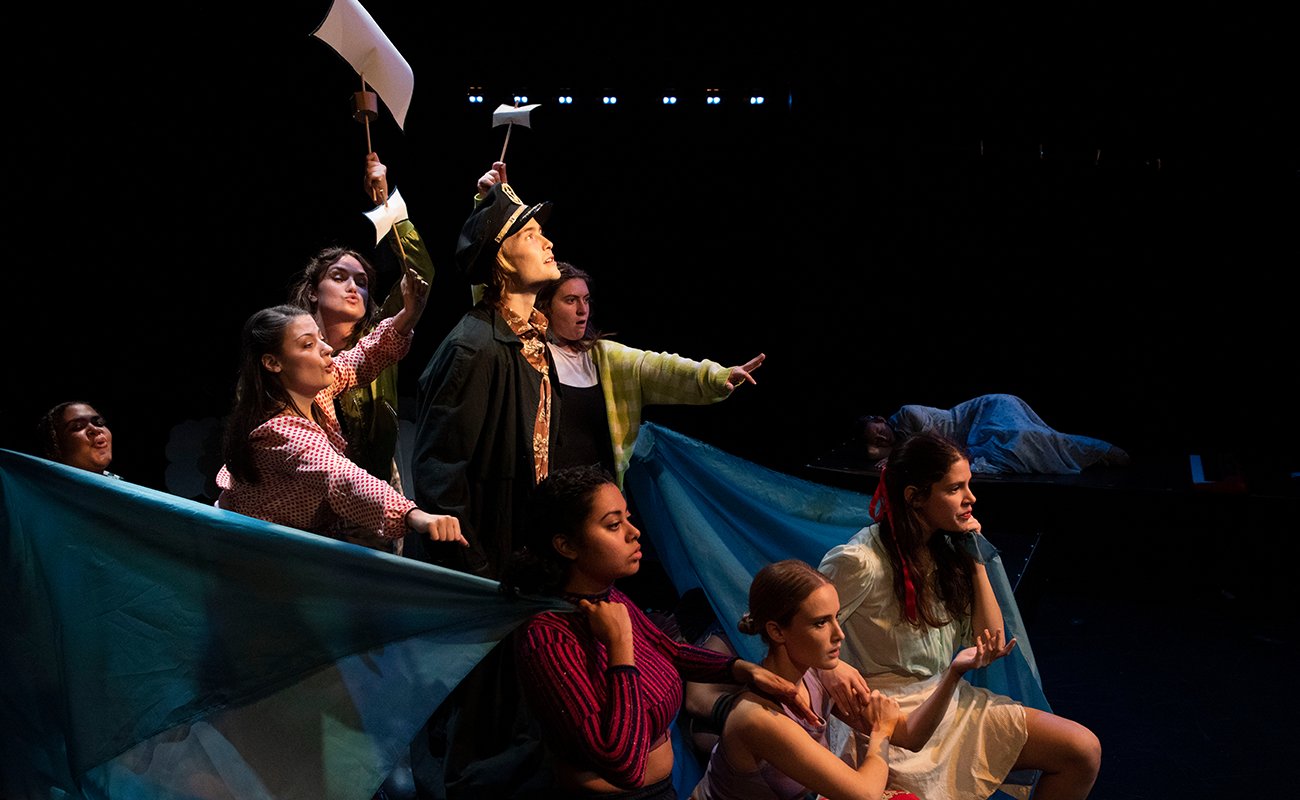 As a graduate of the Evening Conservatory in 2022, my time at Atlantic provided an ideal environment to hone my craft, consolidate my skills, and springboard into the professional world. Prior to enrolling at Atlantic, as an actor with more than a decade of experience and training in academic and community theater, I realized that grad school would not be a financially viable option for me at this stage (and age), so I was looking for a program that would fit into the constraints of life and still offer rigorous conservatory training.
During the audition process, the staff was tremendously responsive, answering all of my inquiries, and presenting me with a clear idea of what to expect from the program. Before coming to New York to start classes, I felt confident about the investment that I was making in not only the school, but in myself as an actor.
My time at Atlantic was without a doubt a consequential experience in my artistic journey. The training was indeed rigorous, and each class I felt like I gained a piece of knowledge that would help me develop my artistic process.
Bar none, the strongest aspect of the school is the faculty. The instructors at Atlantic are not only great artists themselves, but they know how to teach! They are gifted educators who possess the experience, know-how, and knowledge of the craft, and they know how to engage students in exploring the technique. They are serious yet nurturing, meticulous yet understanding, and they always make themselves available to provide additional support in between classes.
In terms of the technique itself, I've found that Practical Aesthetics has been of great service to me artistically. As an actor who has dabbled in various techniques over the years, PA has given me a strong foundational base through which I can approach a character and prepare for a role.
It has especially shaped the way in which I analyze a script. Being a somewhat "cerebral" actor, who likes to enter the life of a character through delving into their emotional world, PA has provided a clear, straightforward blueprint for how to assess a character's micro and macro motivations. In applying the technique during the analysis phase, I feel that I can quickly get insight into what is making my character tick – in any individual scene, and in the story in general.
Having worked with the technique for some time now, I feel confident that if I apply it correctly in my preparation, I will be able to show up in the scene with the right energy. The stakes will be there, the immediacy of the moment will be there, and then I can allow my instincts to flesh out the rest. And if I get lost, I can revert back to the technique to reconnect my character's energy.
Additionally, the other classes assisted greatly in fortifying my skill set. I made huge strides vocally in voice class – learning the importance of connecting the voice to emotion and action. I had a blast in movement class, and got a new perspective on how the interaction among bodies on stage contributes to storytelling. I also enjoyed speech class, where I got to play with different accents, make mistakes, and fully commit to play.
All in all, during my time at Atlantic, I simply got better. The confidence that I grew each semester has now put me in a strong headspace as I step out into the professional world. There were several moments last year when I was performing a scene in class and I was like, "Damn! I'm really killing this! I should be getting paid to do this."
And that's the mentality that I've taken into going out there to hunt for auditions, find an agent, and commit to throwing my hat into the ring and really go for it. Since graduation, I've manifested some auditions for myself (aided by the knowledge I gained in the Business of Acting class), performed in a few staged readings, expanded my artistic network, and I recently booked my first professional show in New York City.
I know the road ahead will be arduous, but these days, when people ask me what my job is, I say without hesitation, "Oh, I'm an actor." And nothing brings me more joy than that. I can thank a lot of that newfound confidence to my EC training as I try to make the dream come true.
So, thanks Atlantic!
---
Chase Lee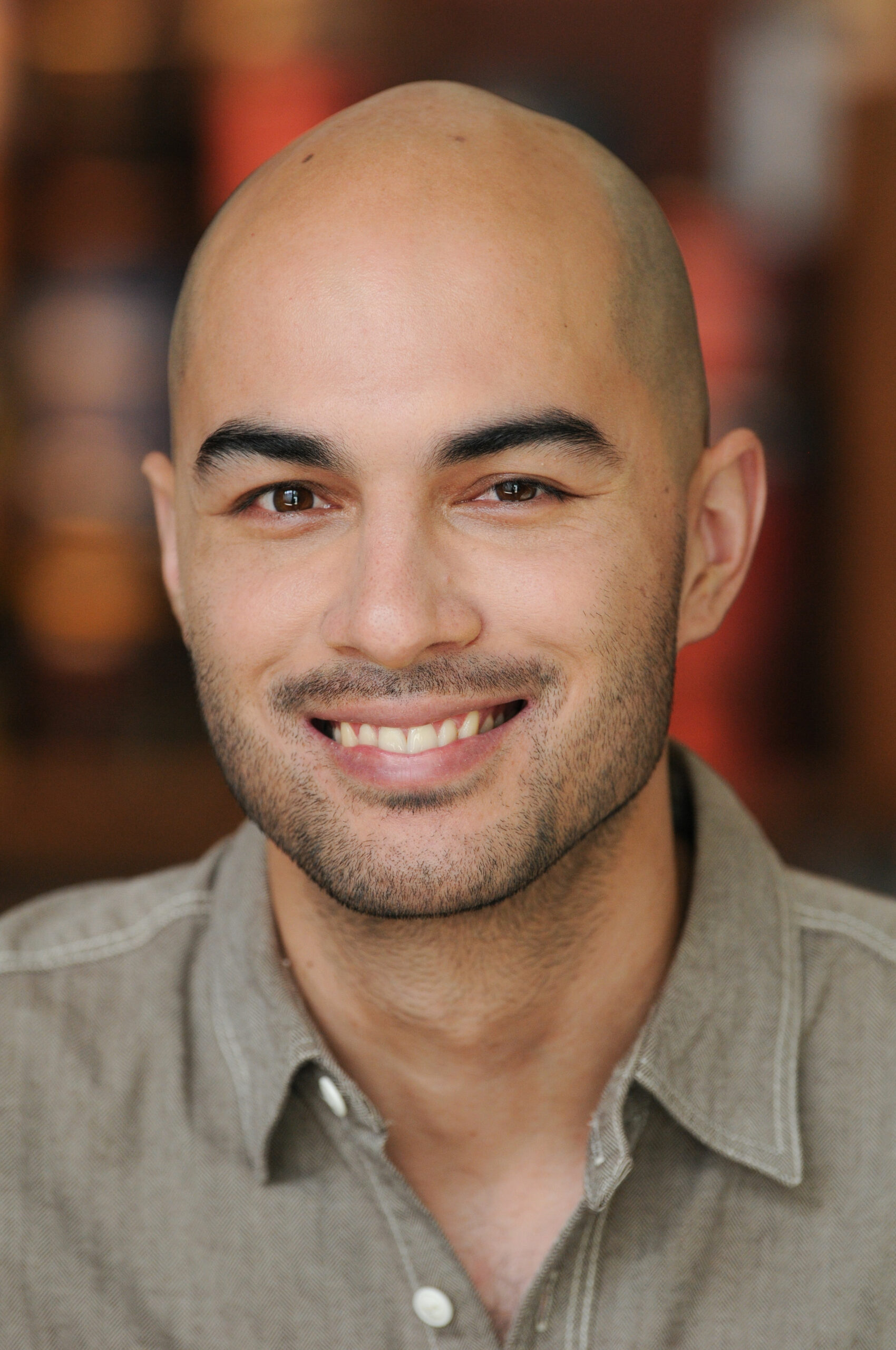 A dynamic and magnetic performer, Chase Lee (he/they) has over a decade of acting experience under his belt in the realms of academic, community, and professional theater. He was mostly recently seen playing Banquo in a Spanish-language version of Macbeth, Frank in Annie Baker's Body Awareness, and he will be appearing as Lorenzo in an upcoming production of Edward Einhorn's, The Shylock and The Shakespeareans.
Chase studied Theater at Trinity University in San Antonio, Texas. While pursuing his degree, Chase trained with professors Stacey Connelly and Kyle Gillette, and participated in both mainstage and student-directed productions. Post graduation, Chase moved to Pereira, Colombia, where he taught Theater and English in bilingual middle/high schools. During his time in Colombia, he joined La Escafandra theater group through the Technical University of Pereira, where he studied movement/devising and performed in numerous productions.
Since returning to the United States, Chase has completed training in Practical Aesthetics at the Atlantic Acting School in New York City, studying under Karen Kohlhaas and Carl Howell. They have also taken one-on-one coaching classes with James Louis Wagner and Margo Hall, and have participated in on-camera workshops with Jon Shear.
Chase is elated to begin their journey as a professional actor, and is eager to offer their unique skill set and artistic lens to the industry. Their grounding in technique and craft, along with the life experience they have gained over the years has prepared them well for this exciting new chapter in their artistic journey.
---
Evening Conservatory
Designed for the working actor, the Evening Conservatory distills the physical, emotional, and analytical tools of acting into a concentrated three-semester program. Students will push beyond their creative comfort zones to take their talents to new heights.