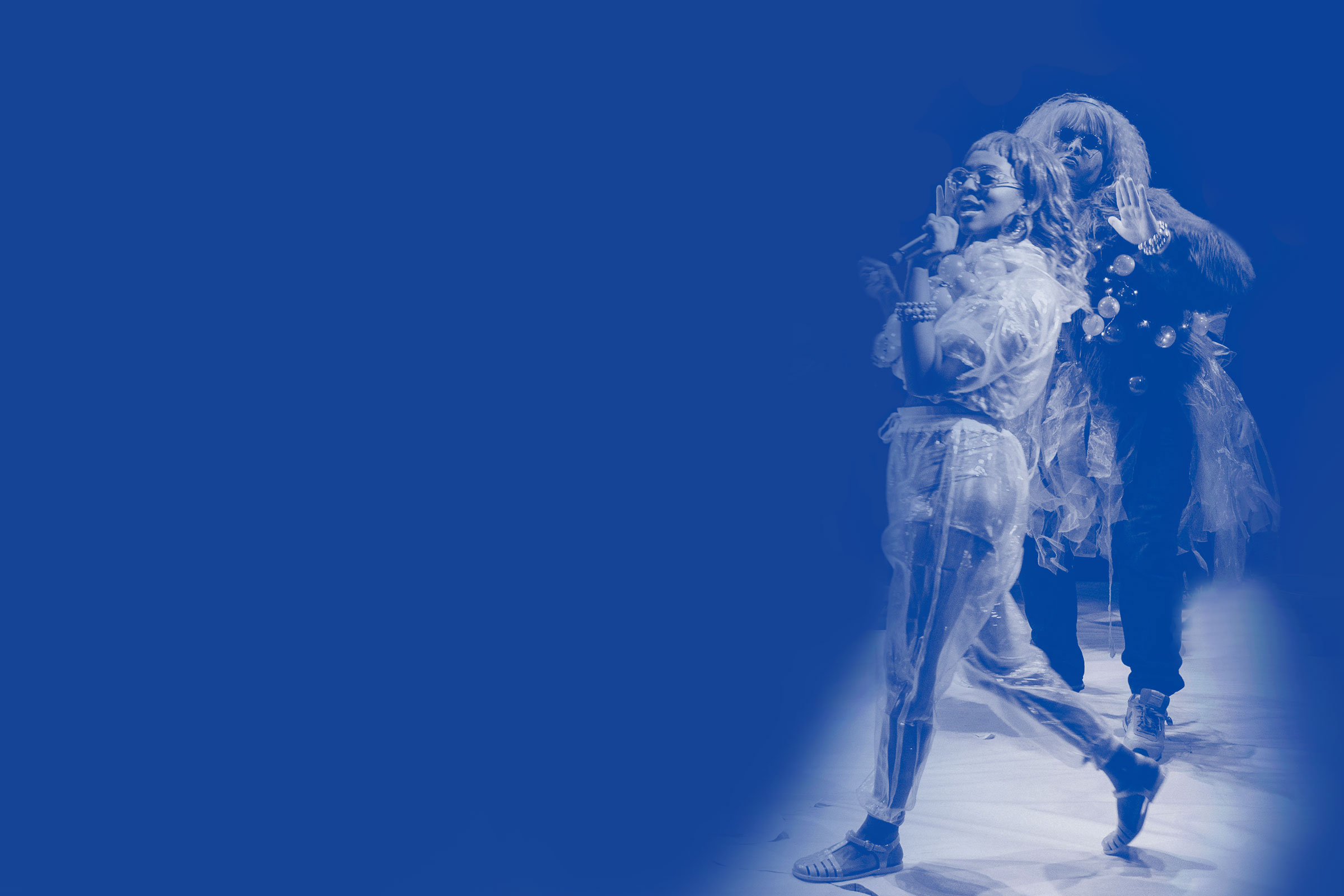 Year-round Classes
Ages 18+
Part-Time classes offer students the opportunity to work alongside industry professionals and refine their skills in a professionally rigorous and supportive environment.
COVID-19 Update:
Nothing is more important to us than the health & safety of our community. Given the unprecedented circumstances, we've taken the necessary steps to transition all our current Part-Time classes to a remote platform for the rest of the semester. For any questions or concerns, don't hesitate to reach out to us at admissions@atlantictheater.org.
Beginners Acting Lab
Beginners Acting Lab
This comprehensive lab is an excellent start or refresher for the beginner adult actor. Explore acting exercises and techniques to develop your basic understanding of how to deliver a compelling and truthful performance. Students will be introduced to fundamentals of the Atlantic Technique through the exploration of scenes or monologues. Improve your communication, public speaking, and presentation skills. No prior experience is necessary. Open Registration.
Jul 21 – AUG 25 | TUEsdays 7pm – 10pm
Tuition: $395 | Register by july 7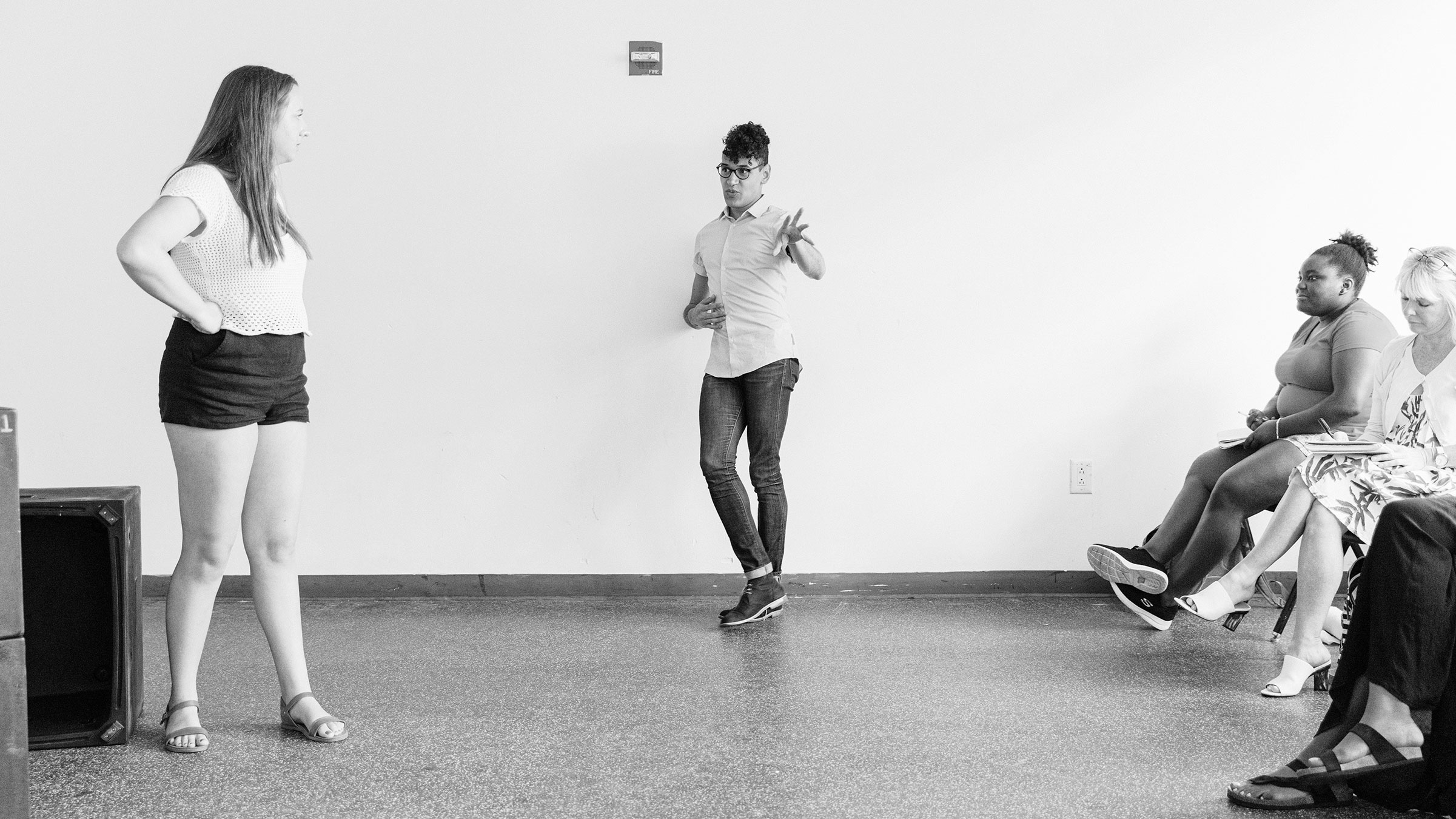 Technique Labs
Technique Lab I
An 8 week introduction to the Atlantic Technique. Learn how to analyze a scene, play the action truthfully, and maintain an emotional connection to your scene partner. Together this results in strong and compelling performance choices. Exercises will be drawn from Script Analysis and Moment Lab, two fundamental classes in the Atlantic training. Outside rehearsal time is required between the weekly classes. Application and interview required.
JUL 20 – aug 13 |
Mondays/THURSDAYS, 7pm – 10pm
Tuition: $600 | Register by July 7
Technique Lab II
Advanced Scene Study in 8 weeks building upon the skills developed in Technique Lab I (LVL I). Actors in this advanced technique class will expand their understanding and implementation of the Atlantic Technique by taking a deep dive into longer scene work and play analysis. Actors will work to strengthen their relationship to a play through extensive analytic work designed to bring greater specificity to their choices. Focus will be on integrating analytic skills with an emphasis on moment-to-moment stamina, and working with the teachers as a director. Outside rehearsal time is required between the weekly classes.
Pre-Requisite: Successful completion of LVL I, Summer Intensive, or Spring Comprehensive, and a teacher recommendation required.
Technique Lab III
This 10 week class is a Master Class in the Atlantic Technique. It serves to answer the question, "How do we instill performance habits that help us give our all 8 shows a week or 20 takes in a row?"
During the first 6 weeks actors will work on dramatic material and will be taken through a rehearsal process from table read to fully realized and directed scenes. This portion culminates in a workshop performance open to guests of the class.
The next 4 weeks looks at the technique and its application to film and television material. Actors work on camera to develop skills that prepare them to audition and work in the film/tv industry.
Outside rehearsal time is required between the weekly classes. The class is kept to an intimate size to maximize individual attention. Pre-Requisite: Successful completion of LVL II and teacher recommendation required.
JUL 27 – SEP 3 | MONdays & tHURSDAYS, 7pm – 10pm
Tuition: $775 | Register by JULY 14
Graduates who have successfully completed all 3 levels of Technique Labs and have a strong teacher recommendation are eligible for an exclusive audition opportunity for a panel of Atlantic Theater Company Artistic staff.
Audition Lab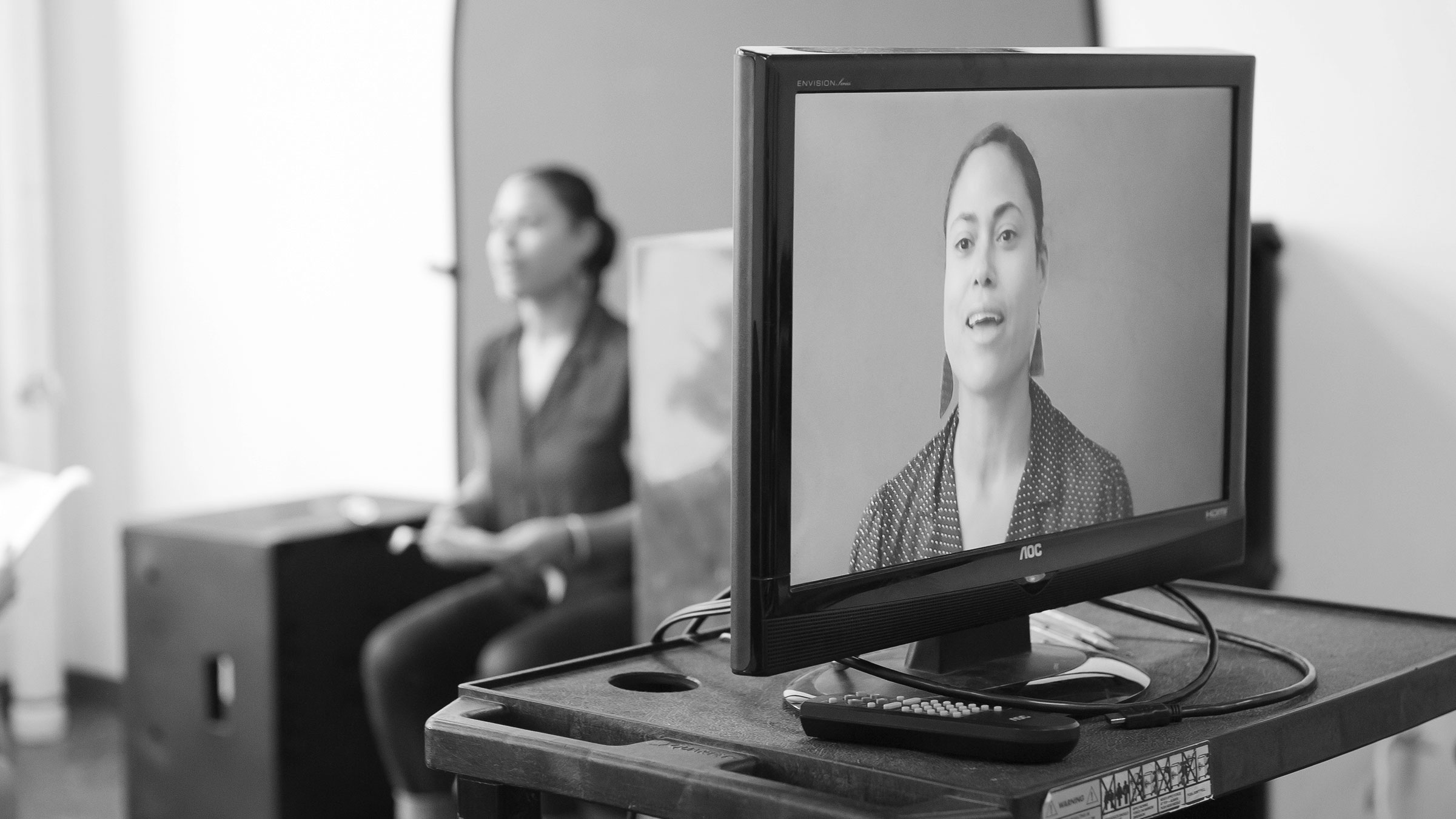 This workshop is perfect for all actors looking to make the most out of every on-camera audition and pilot season by immediately applying these tips and techniques. This is an exclusive opportunity for the serious actor to experience casting sessions with a professional Feature Film and Television Casting Director, Todd Thaler. Todd's class sharpens and improves an actor's on-camera acting skills, starting with demystifying the audition process. Receive coaching on the skills necessary to quickly and easily gather information needed to give your best performance and prevent self-sabotage. This workshop includes: audition sides, cold reads, general auditions and interviews, scene coaching, and video playback.
JUL 21 – aug 11 | Tuesdays, 7PM – 10pm
Tuition: $295 | Register by JUly 7
2019|2020 Part-Time Faculty