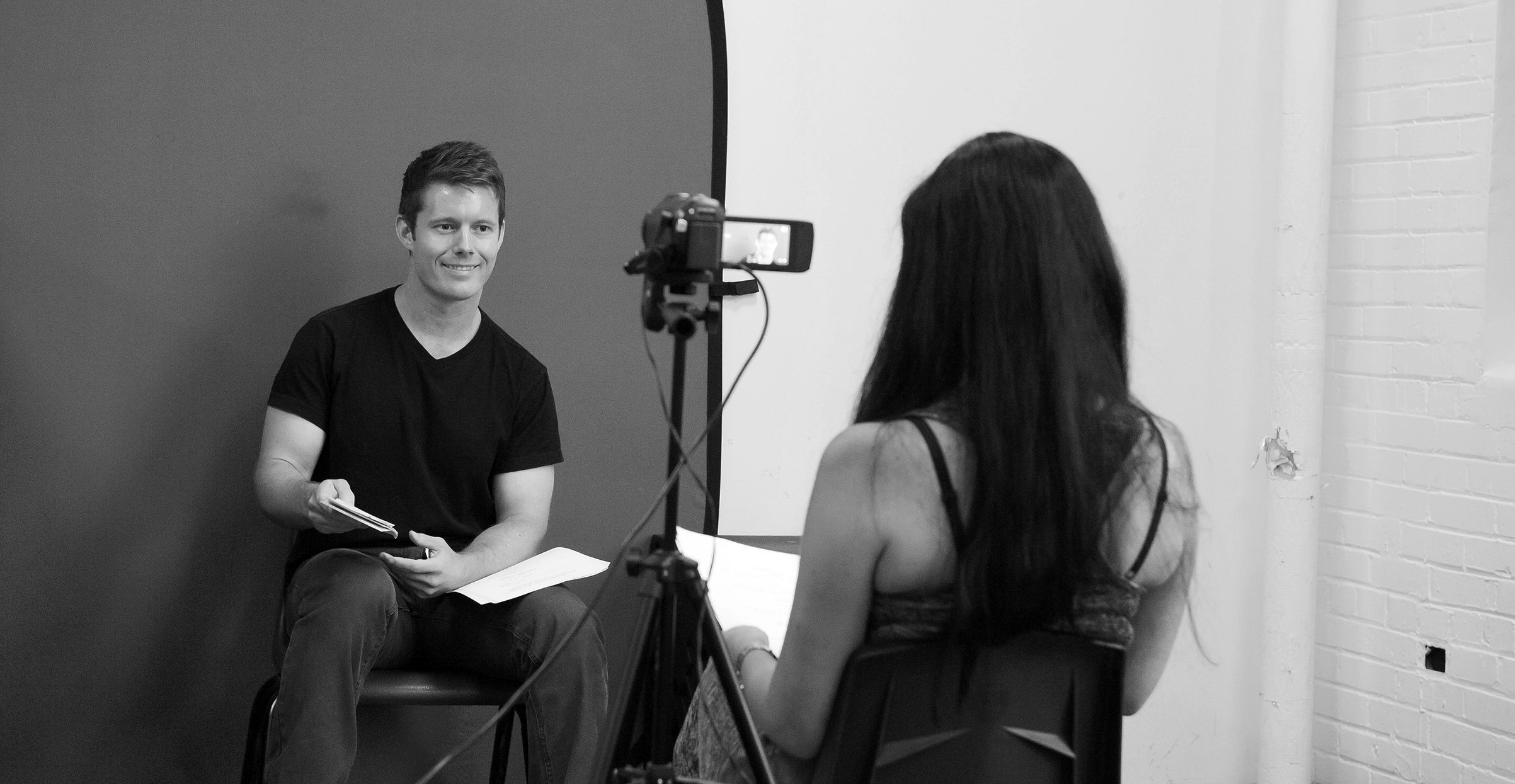 Classes begin October 6!
Part-Time Virtual
Programs for ages 18+
Click here to view virtual
Kids/Teens classes
Part-Time classes offer students of all backgrounds the opportunity to work alongside industry professionals and refine their skills in a professionally rigorous and supportive environment. Nothing is more important to us than the health & safety of our community. While we must stay home in the wake of COVID-19, it doesn't mean we can't stay connected and keep honing our craft! At this time, we've transitioned all of our part-time programs to the virtual platform Zoom. Whether a beginner or a seasoned pro, we've got a class for you!
Testimonials
"Online learning with Zoom has proven to be more intimate, more fulfilling, and more creatively exuberant and artistic than I could have ever imagined. I am eternally grateful to this virtual platform, and to Atlantic, for providing such a rich, ongoing, safe-haven in which to cultivate, express, and further hone my craft."
– Steve Remeika
"
I could not have imagined something like acting technique could be taught over Zoom, but after these 5 weeks I saw such a dramatic change in my work and performance, I now know it can be.

"

– Summer Intensive Student
Seasonal Part-Time Programs:
Beginners Acting Lab
NOV 1 – DEC 6 | SUNDAYS, 2-3:30PM
NO CLASS NOV 29
Now remote via the zoom platform.
This comprehensive lab is an excellent start or refresher for the beginner adult actor. Explore acting exercises and techniques to develop your basic understanding of how to deliver a compelling and truthful performance. Students will be introduced to fundamentals of the Atlantic Technique through the exploration of scenes or monologues. Improve your communication, public speaking, and presentation skills. No prior experience is necessary. Open Registration.
Tuition: $295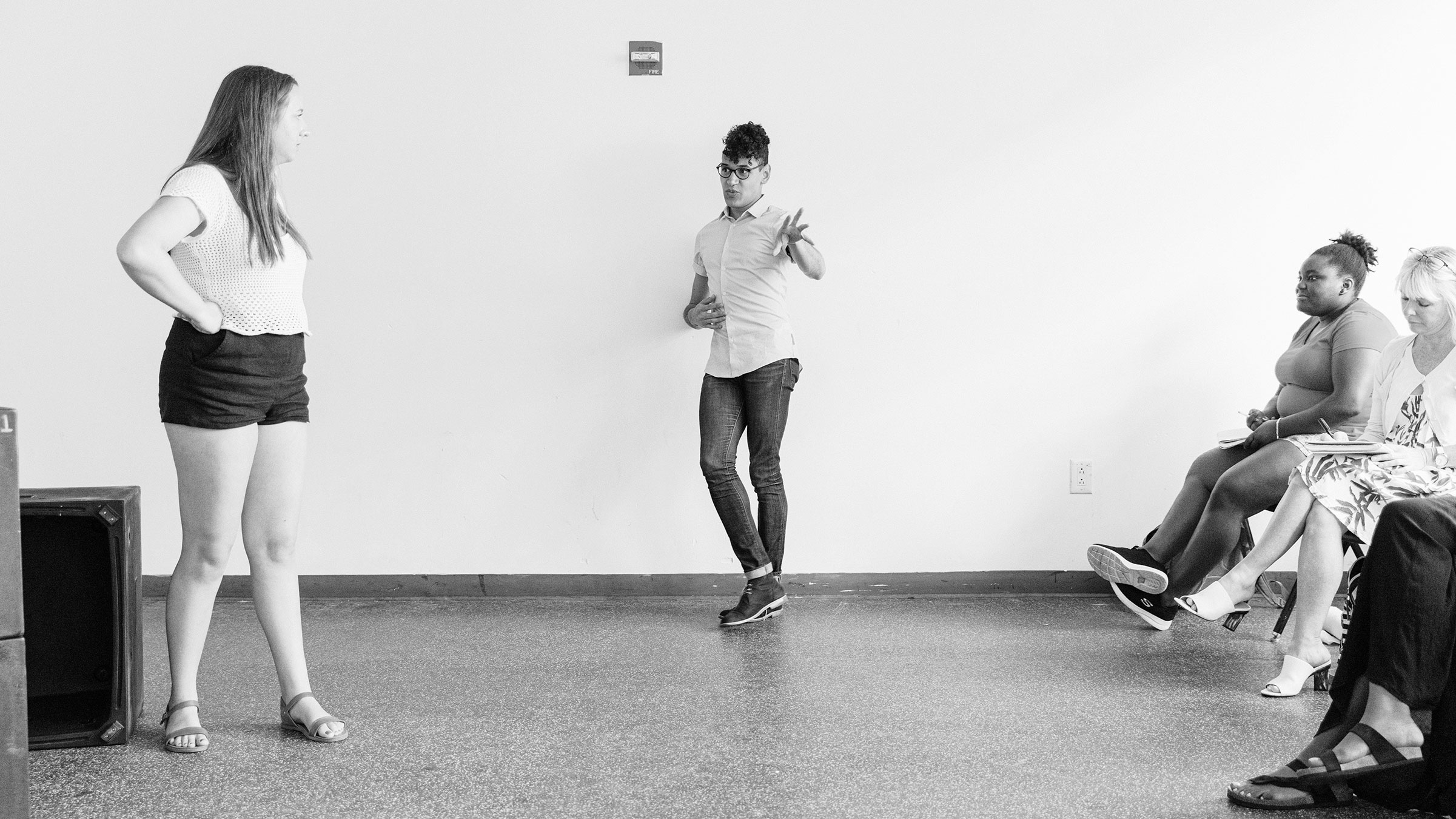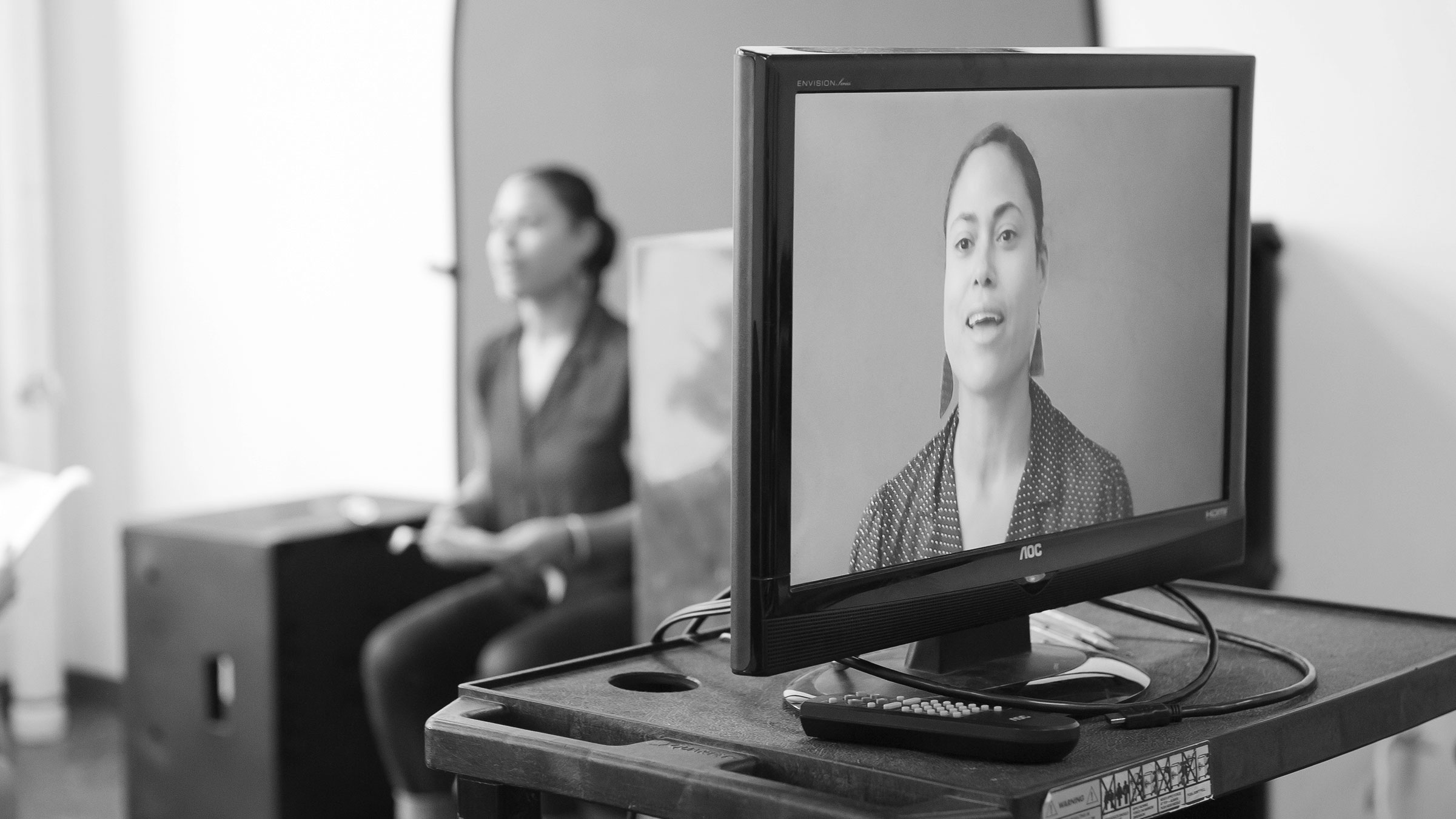 Audition Lab
oct 19 – nov 9 | MONDAYS, 7PM – 10pm
Now remote via the zoom platform.
This workshop is perfect for all actors looking to make the most out of every on-camera audition, self-tape and pilot season by immediately applying these tips and techniques. This is an exclusive opportunity for the serious actor to experience casting sessions with a professional feature film and television casting director, Todd Thaler. Todd's class sharpens and improves an actor's on-camera acting skills, starting with demystifying the audition process. Receive coaching on the skills necessary to quickly and easily gather information needed to give your best performance and prevent self-sabotage. This workshop includes: audition sides, cold reads, general auditions and interviews, scene coaching, and video playback. And, in addition to live, real-time auditioning, actors will self-tape between class meetings and review their tapes in class.
Tuition: $295
SOLD OUT! | Technique Lab I

OCT 19 – DEC 7 | Mondays, 7pm – 9pm
Now remote via the zoom platform.
An 8 week introduction to the Atlantic Technique. Learn how to analyze a scene, play the action truthfully, and maintain an emotional connection to your scene partner. Together this results in strong and compelling performance choices. Exercises will be drawn from Script Analysis and Moment Lab, two fundamental classes in the Atlantic training. Outside rehearsal time is required between the weekly classes. Application and interview required.
Tuition: $395
Technique Lab II

OCT 20 – DEC 8 | TUESDAYS, 7pm – 9pm
Now remote via the zoom platform.
This advanced Scene Study in 8 weeks builds upon the skills developed in Technique Lab I (LVL I). Actors in this advanced technique class will expand their understanding and implementation of the Atlantic Technique by taking a deep dive into longer scene work and play analysis. Actors will work to strengthen their relationship to a play through extensive analytic work designed to bring greater specificity to their choices. Focus will be on integrating analytic skills with an emphasis on moment-to-moment stamina, and working with the teachers as a director. Outside rehearsal time is required between the weekly classes.
Pre-Requisite: Successful completion of LVL I, Summer Intensive, or Spring Comprehensive, and a teacher recommendation required.
Tuition: $395
Technique Lab III

Spring 2021 dates TBA
This six-week class will focus on polishing skills gained in Technique Lab I and Technique Lab II by expanding their application to monologues and film/tv material.
During the first 7 meetings actors work on monologue material with faculty member Karen Kohlhaas – choosing pieces that suit them for auditions. They apply the analytical skills they've gained in previous Atlantic technique classes and fully block the material, making it audience-ready. This portion culminates in a workshop performance open to guests of the class.
The next 5 meetings look at the technique and its application to film and television material led by faculty member Jen Rau. Actors work on scenes written for the screen to develop skills that prepare them to audition and work in the film/tv industry.
Outside rehearsal time is required between the weekly classes. The class is kept to an intimate size to maximize individual attention. Pre-Requisite: Successful completion of LVL II and teacher recommendation required.
Graduates who have successfully completed all 3 levels of Technique Labs and have a strong teacher recommendation are eligible for an exclusive audition opportunity for a panel of Atlantic Theater Company Artistic staff.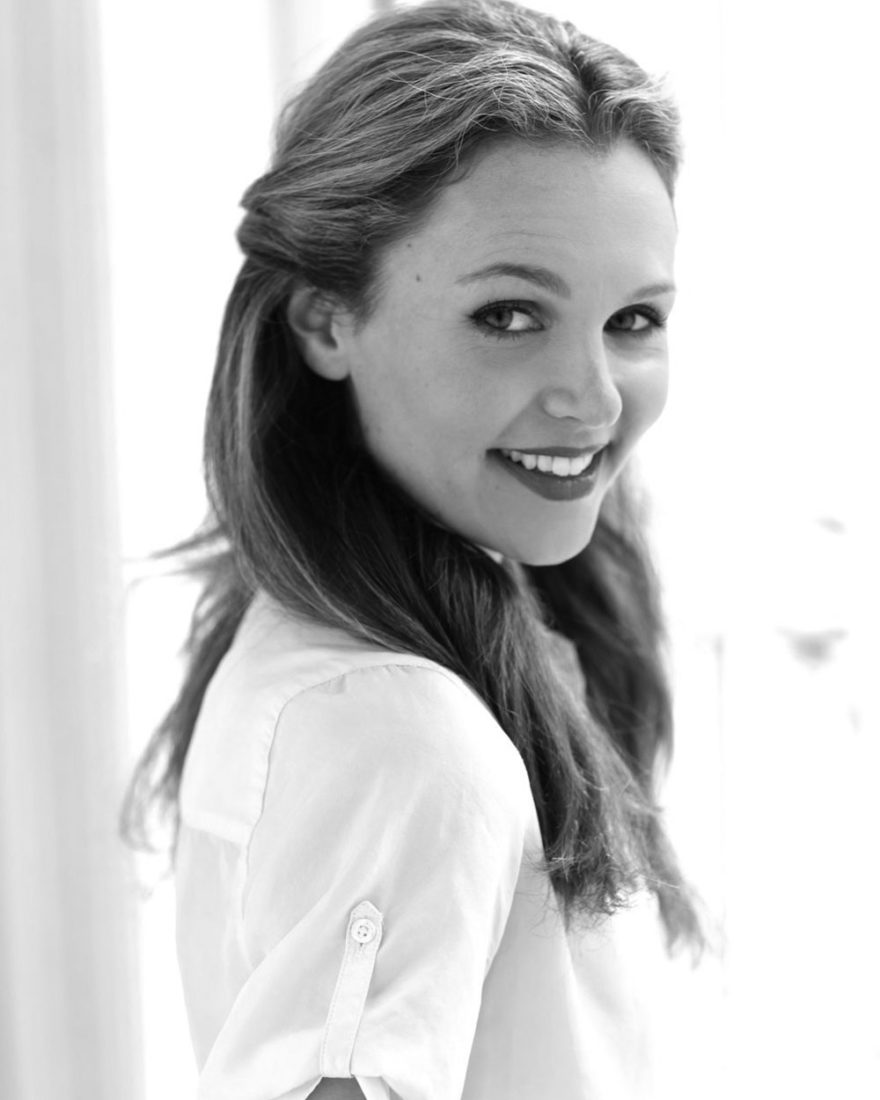 Michelle Capor
Michelle Capor is NY Based an actor, improvisor and stand up comedian. A native of Oakland, California who enrolled in Atlantic's Full Time Conservatory upon reading a copy of David Mamet's True and False. Michelle has trained at the UCB and PIT improv theaters and is a regular performer on Caroline's Comedy Club New Talent Night. Michelle teaches in both the Staging Success and Teen Acting Programs. Her favorite rolls have included playing Liza Dolittle in Pygmalion and Catherine in Boston Marriage.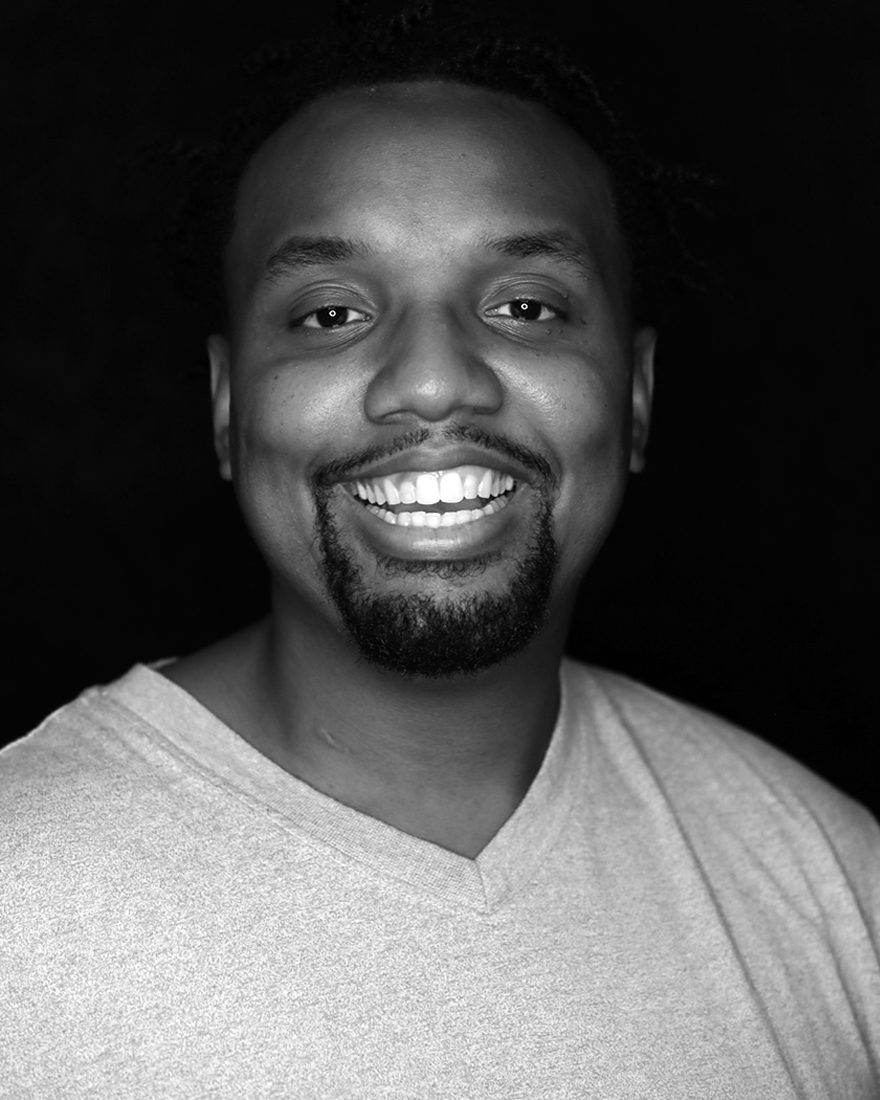 Anthony Holiday
Anthony Holiday, also known as "Holiday," is currently attending the Yale School of Drama. Upon graduation, he will receive a Masters in Acting. Holiday has been seen in productions of Ain't No Dead Thing (Charles) by A.K. Payne, Mr. Burns by Anne Washburn (Homer, Marge), Measure for Measure (Claudio), Locust (Amos) by Chris Gabo, and Lenny's Fast Food Kids Gang (Walter) by Angie B. Jones under the conglomerate of his professors, cohort and school-mates. Holiday is also a recent graduate of the Atlantic Acting School's Conservatory Program. Credits at Atlantic include The Last Days of Judas Iscariot (El Fayoumy) by Stephen Adly Guirgus, and the Atlantic for Kids production This Girl Laughs, This Girl Cries, This Girl Does Nothing (Fleeing Villager/City Man 1) by Finnegan Kruckmeyer. Holiday is an Ensemble Director for Breaking Walls a global youth collective and has been a mentor and teaching artist in Atlantic's Staging Success program. Holiday was born and raised in New Jersey and is also a graduate of Brookdale Community College where he received his Associates Degree in acting/humanities.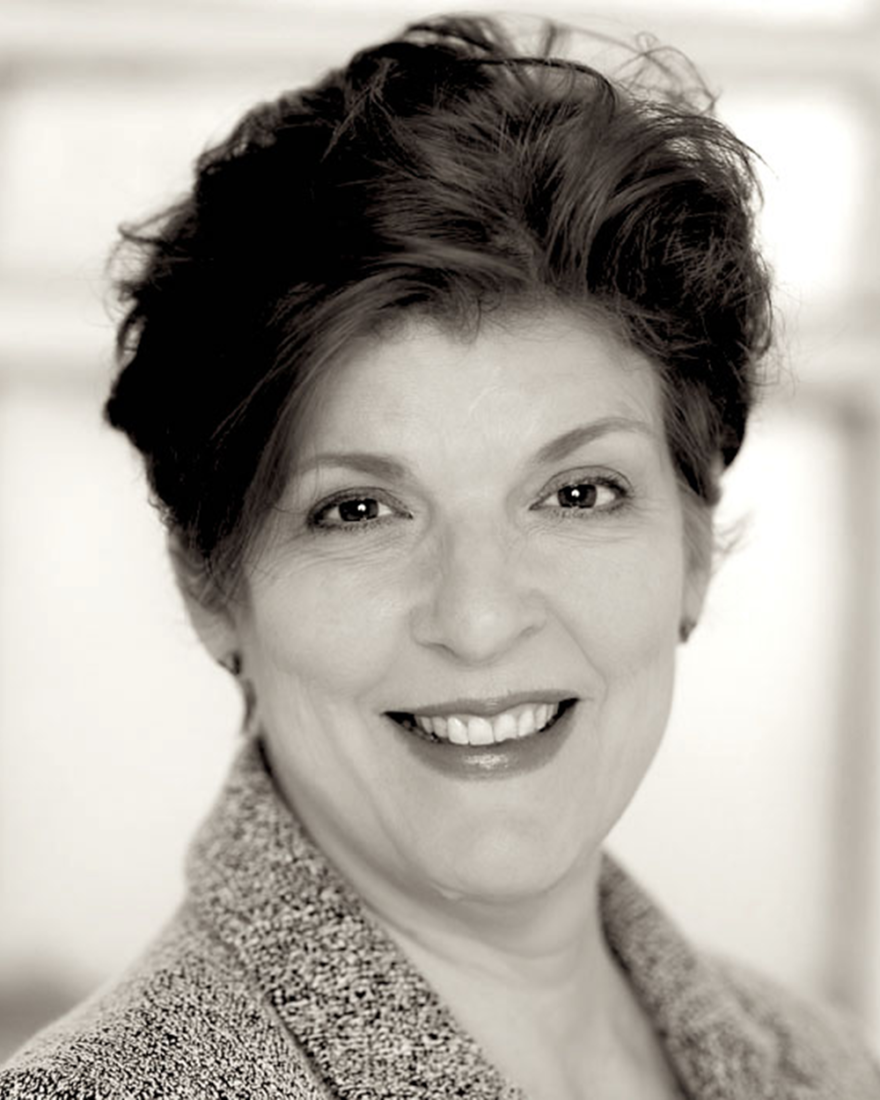 Karen Kohlhaas 
Karen Kohlhaas is a New York-based theater director, teacher, author, and filmmaker. Director: Karen is a founding member of Atlantic Theater Company, where her credits include mainstage and Atlantic Stage Two productions by Harold Pinter, David Mamet, Annie Baker, Keith Reddin, Shel Silverstein and Kate Moira Ryan, and shorts by Hilary Bell, Joe Penhall, Kia Corthron, and many others. She has also directed for the New York Shakespeare Festival/Public Theater, Naked Angels, Ensemble Studio Theatre, New York Live Arts, 24 Hour Plays on Broadway, the Alley Theatre, Houston, New Dramatists, Menagerie Theatre in Cambridge, UK, The Culture Project, Practical Theater Co. in Sydney and others. Teacher: Karen has over 30 years teaching experience and is a senior teacher at Atlantic Acting School. She teaches her own NYC classes in The Monologue Audition; Fearless Cold Reading & Audition Technique; Advanced Acting; and Directing. She has taught guest workshops around the country and internationally including USC, Drama, Inc of Atlanta, Austin Shakespeare, University of Houston's 3-summer MFA in Theater Education, Florida International University, Theater Educators of Texas Association, Oklahoma City University, University of Central Oklahoma, Colorado College, Seattle University, Baldwin Wallace University, the University of the South at Sewanee, Rose Bruford College, UK and others. She also teaches Monologue Teacher Training to university and high school teachers. Author: Karen's books and DVD are The Monologue Audition: A Practical Guide for Actors (foreword by David Mamet and a Backstage Must-Read); How To Choose A Monologue For Any Audition; The Monologue Teacher's Manual; and, The Monologue Audition Video (DVD). Filmmaker: Karen's short films include two with acclaimed performer/playwright Taylor Mac, several short documentaries, and she is currently finishing a feature documentary about Tennessee Williams in the Mississippi Delta. (www.TennWmsDelta.com). She is the founder and curator of the Tennessee Williams Rectory Museum in the former Clarksdale, Mississippi rectory rooms once occupied by Williams and his family (www.TennesseeWilliamsRectoryMuseum.com), and co-director of the Mississippi Delta Tennessee Williams Festival (www.DeltaWilliamsFestival.com).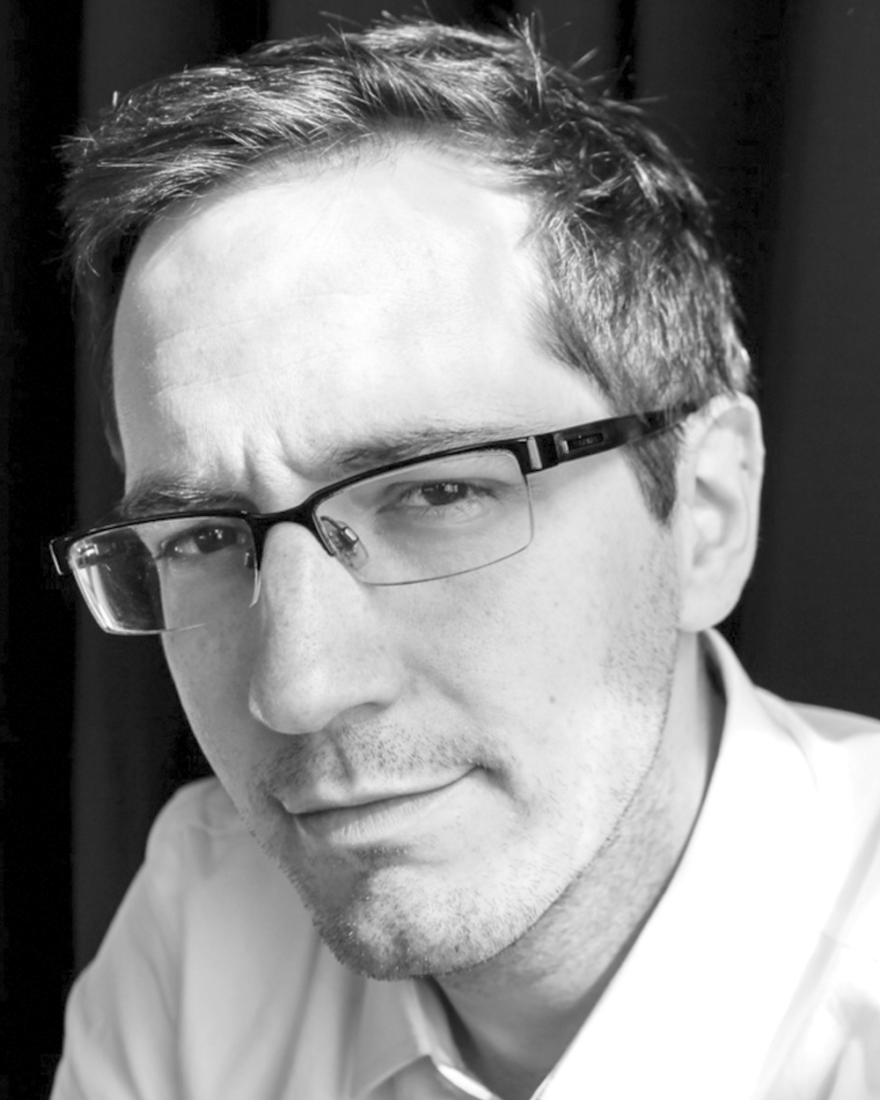 Kevin Laibson
Kevin Laibson is a Brooklyn-based director, producer, improviser, and teacher. Scripted theater directing credits include Eliza Bent's Toilet Fire (Abrons Arts Center, Time Out NY Critic's Pick), Demon Dreams (Oni No Yume) (Nominated for 3 NYIT awards), Dance School: School for Dance (serials@The Flea), Mind Body Drop Away (Chez Bushwick for Exponential Festival), That's Not a Play: A Play by New Team Honeybear (The PIT), Simon's Street (Upright Citizens Brigade NYC and LA), Stuff Nobody Likes (F*it Club in residency at The New Ohio); The Pestilence is Coming – A Superfun New Musical About How You Will Probably Die! (Magic Futurebox, based on the album by The Minor Leagues), WE ARE ANIMALS (The Brick, by Catya McMullen feat. music composed and performed by Reel Big Fish's Scott Klopfenstein), I Miss the City (Joe's Pub, featuring Tony winner Jessie Mueller); Summer/Winter at the Flatiron (Flatiron Plaza's music/comedy concert series). He's the director for the 3-time INNY award-winning sketch group City Hall, with whom he created the acclaimed potato-puppet rock opera, Jesus Christ Tatertot. He also directed "Wait Wait Don't Kill Me," a 5-part musical podcast from Wondery Media featuring Leslie Kritzer, Lilli Cooper, and Greg Hildreth, which won a Sarah Lawrence International Award for Audio Fiction and a Webby award. As an improviser he performs all over the country as half of Calvin & Craig, directs (and occasionally performs with) "X Plus One," the improvised 1940s sci-fi radio show (touring and monthly at Caveat), and runs SIDECOACH, a live-coached improvised experiment. Kevin is the producer and curator for Fridays on Ice, the late-night arm of the Obie-award winning Ice Factory Festival and a producer on Jordan Roth's "The Birds and the BS" web series, and is currently working with Double Eye Productions and High Fidelity VR platform to build some improvisational theater in virtual reality. Formerly: associate producer on the Public Theater's Mobile Shakespeare Unit, artistic director at The Peoples Improv Theater, founding artistic director at Magic Futurebox. Kevin is a proud graduate of the New Actors Workshop, where he studied under George Morrison, Mike Nichols, and Paul Sills. www.kevinlaibson.com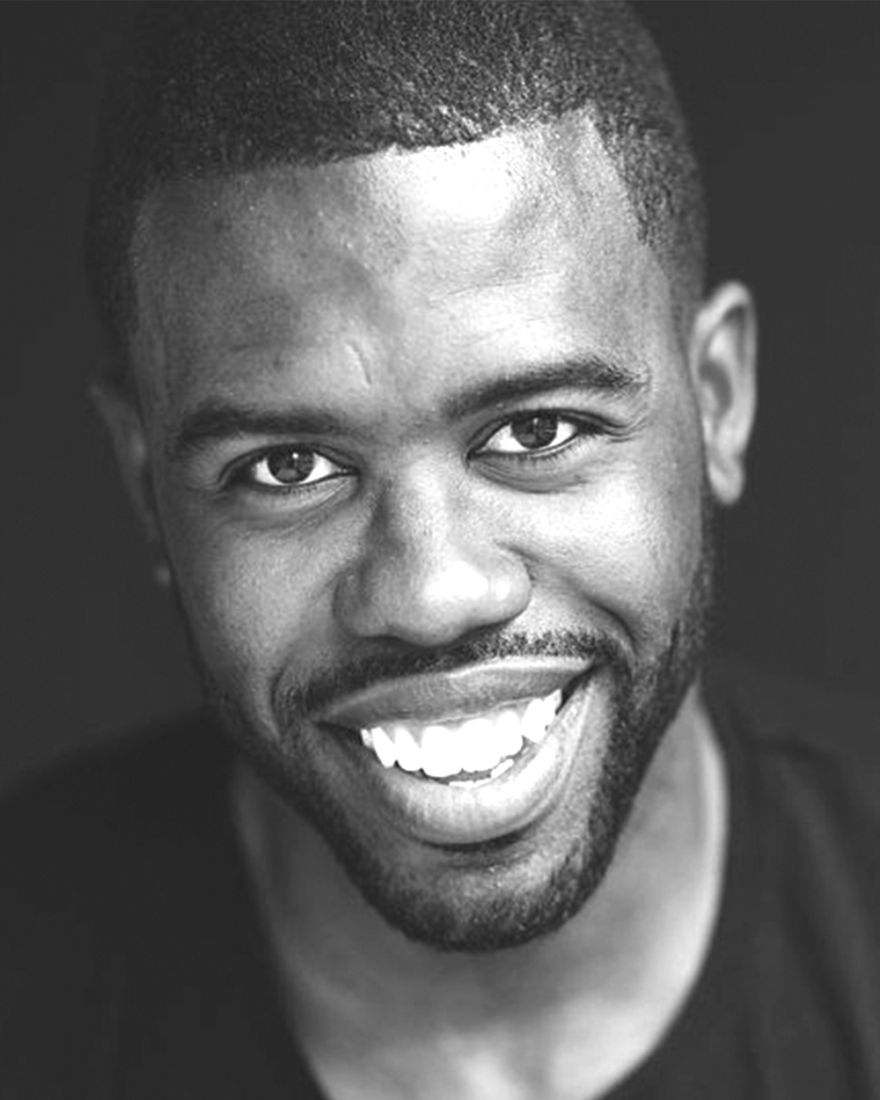 Quentin Lee Moore
Quentin Lee Moore attended Atlantic Acting School's Evening Conservatory and made his NYC stage debut in the production of Do You Roll Over in the Night at the Linda Gross theater at the completion of his training. He has since appeared in the original short play Woman Illusion (Theater for the New City) and Stepping Through Blood (New Perspectives Theater). He is currently deepening his Atlantic roots through training as a voice coach under Katie Bull and teaching in the high school program, Staging Success. Quentin graduated from the University of South Carolina where he majored in biology/pre-med and minored in psychology where he also earned several All-American honors as a standout track and field athlete. He is a NYC transplant from Chesapeake, VA. He is exceedingly grateful to be a part of the Atlantic Theater team.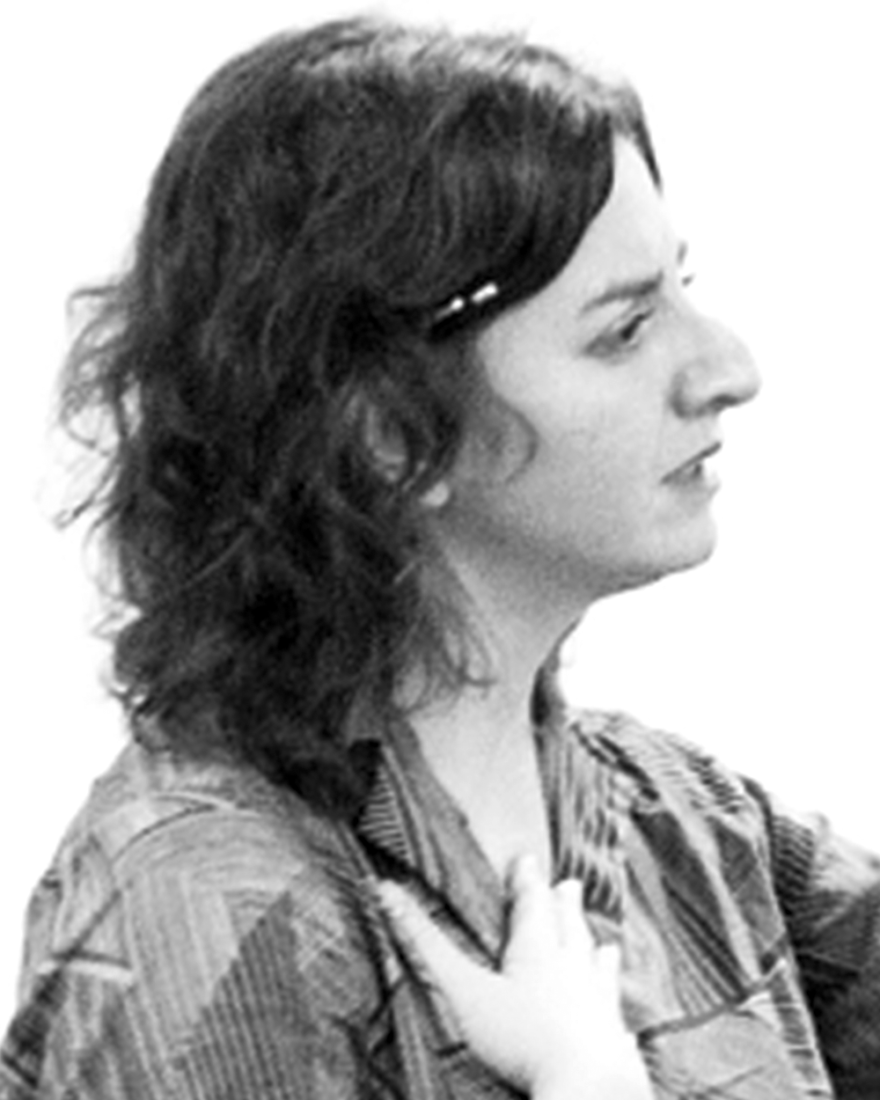 Anya Saffir
Anya Saffir is a theater director, educator and writer based in and hailing from New York City. Directing credits include Much Ado About Nothing at the American Repertory Theater Institute, Brecht's The Caucasian Chalk Circle at Theater for a New City (ITBA Award for Outstanding Off-Broadway Show; New York Innovative Theater Award for Best Original Score), Hamlet with Orpheus Productions (three New York Innovative Theater Award nominations, including Outstanding Direction), American Sojourns: Three Plays by Thornton Wilder at The Moscow Art Theater, an all-male Romeo and Juliet at The American Theater of Actors, a new translation of Anton Chekhov's The Seagull which she co-developed with translator Moti Margolin, and Pierre Corneille's L'Illusion Comique at The Abe Burrows Theater at Tisch School of the Arts. With composer Cormac Bluestone Anya co-wrote a musical adaptation of Marjorie Williams Bianco's The Velveteen Rabbit, which premiered at Atlantic Theater Company (Off-Broadway Alliance Award nomination for Best Family Show). Also for Atlantic Anya has directed original work for the 10×25 Play Festival and the New Works Series, as well as numerous student productions such as Uncle Vanya, Twelfth Night, The Winter's Tale, As You Like It, and Pericles, to name a few. Anya has served as Artistic Associate at Classic Stage Company and is a regular contributor on Shakespeare topics for National Public Radio's The Takeaway. She is currently the co-director of "It Makes a Sound," a fictional podcast on the Night Vale Presents Network written by and starring Jacquelyn Landgraf. Anya has been on the faculty at Atlantic since 1997 and teaches Advanced Script Analysis classes in Chekhov, Shakespeare, Throughline, and Postwar British Drama. She has been a visiting professor and guest artist at The Center for Advanced Theater Training at Harvard University, Penn State Graduate Theater Program and Brave Studios in Melbourne, Australia, an Adjunct Professor at Tisch School of the Arts at New York University, and is currently on the faculty at Brooklyn College where she teaches Chekhov to the B.F.A. students. For more information please go to www.anyasaffir.com.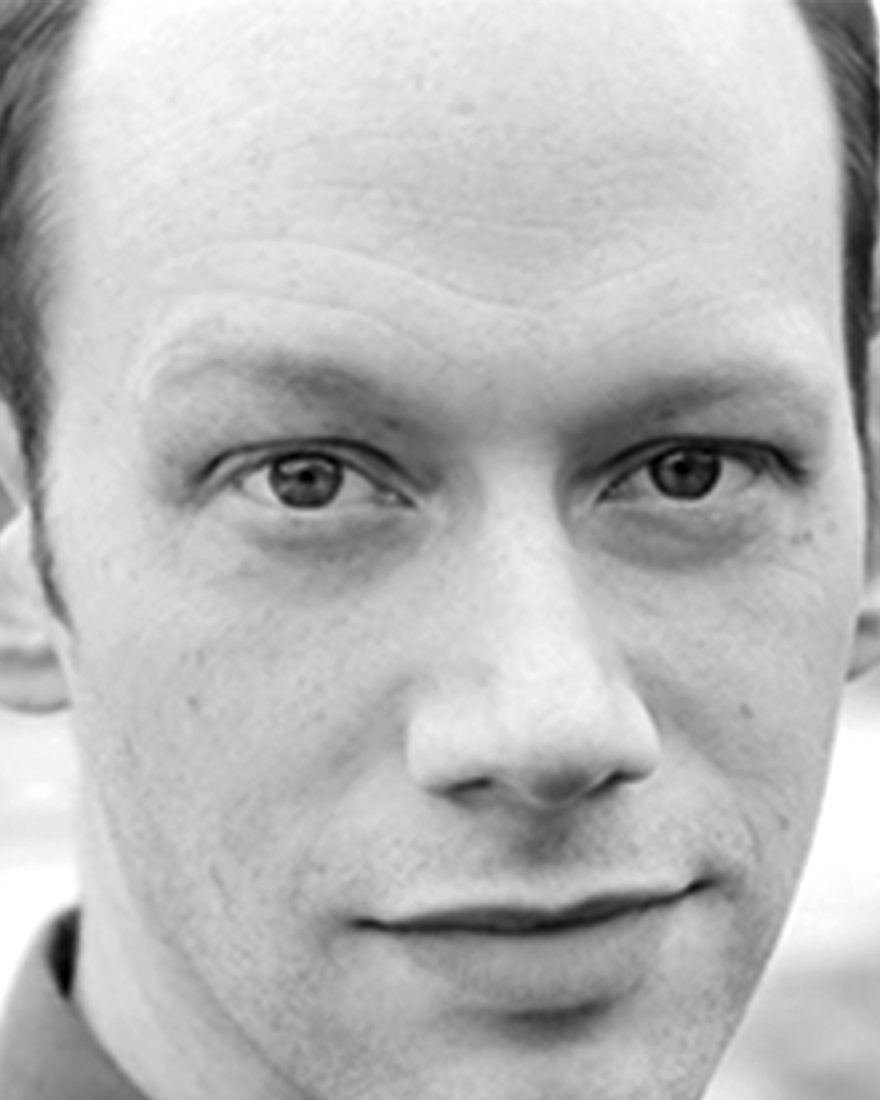 Andy Schneeflock
Andy Schneeflock is a proud alumnus of the Atlantic Theater Company Conservatory Program. Some credits include Theater; The Story Pirates directed by Lee Overtree, Timmy the Great directed by Jay Binder, The Hungry Hungry Games directed by Jim Millan and Miss Nelson Is Missing with Atlantic for Kids. Television; he's a recurring character on "Orange Is The New Black". Other television credits include "Alpha House," "Blue Bloods," "Believe," "Boardwalk Empire," and "The Following." Film; St. James Place (directed by Steven Spielberg) and Chapter & Verse. Andy is a company member of Ten Bones Theatre Company and can often be seen performing in their Entirely From Memory shows. To keep up with what's new; follow him on twitter @AndySchneeflock.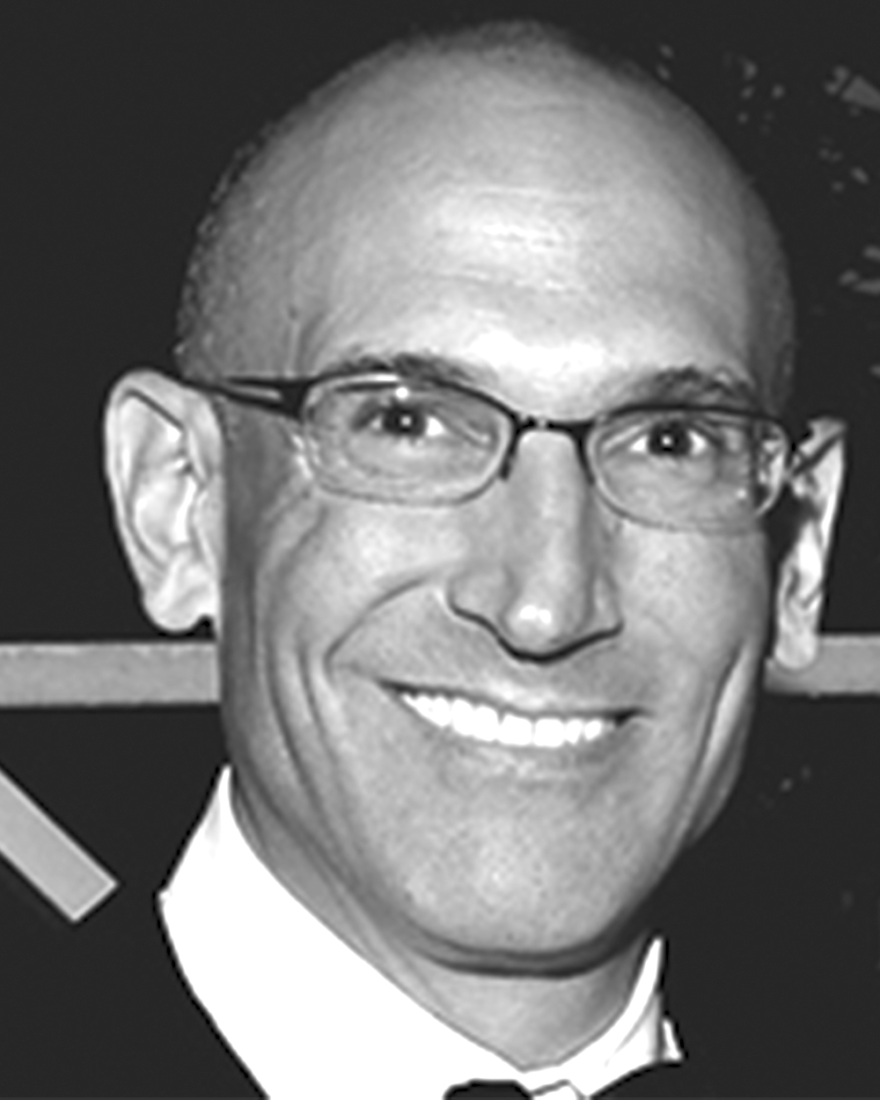 Todd Thaler 
Todd Thaler is a prolific Film & Television Casting Director, teacher, (NYU/Tisch School of the Arts, Columbia University, Brooklyn College, Atlantic Acting School), and private acting coach. Among many others, he served as Casting Director on Sidney Lumet's Running On Empty, Luc Besson's The Professional, Todd Field's Little Children, Ed Harris' directorial debut, Pollock, Barbra Streisand's The Mirror Has Two Faces, James Foley's Perfect Strangers, Stacy Cochran's My New Gun and Boys, Irwin Winkler's Night And The City, John McNaughton's Mad Dog & Glory, Gavin O'Connor's Tumbleweeds, James Mangold's Heavy and Cop Land, Wayne Wang's Because of Winn-Dixie and Maid in Manhattan, and all the films of John Turturro: Mac, Illuminata, Romance & Cigarettes and Fading Gigolo. Television projects include: TBS' "Are We There Yet?," Peter Berg's "Wonderland," and NBC's "Ed" for which he was nominated for an Emmy Award.