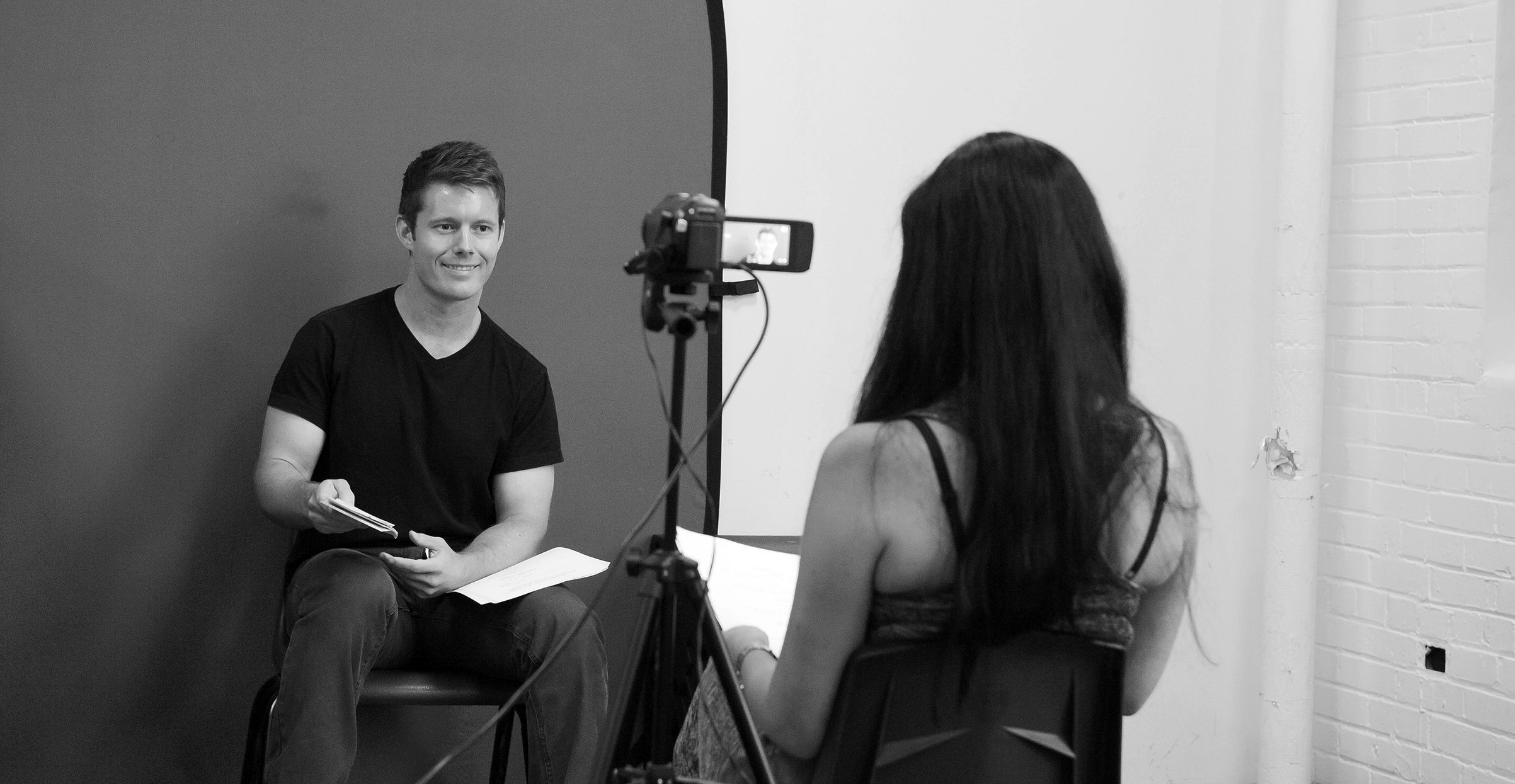 Part-Time Virtual
Programs for ages 18+
Click here to view virtual
Kids/Teens classes
Part-Time classes offer students the opportunity to work alongside industry professionals and refine their skills in a professionally rigorous and supportive environment. Nothing is more important to us than the health & safety of our community. While we must stay home in the wake of COVID-19, it doesn't mean we can't stay connected and keep honing our craft! Thanks to a team of endlessly innovative and resourceful individuals, we've transitioned all of our part-time programs to the virtual platform Zoom, as well as created new part-time virtual classes for beginners and professional actors!
NEW! Virtual Classes:
How Chekhov Can Change Your Life
An Introduction to Working on the Plays of Anton Chekhov with Anya Saffir
JUN 2 – 11 | Tues & thur | 3PM – 5PM EST | SOLD OUT!
JUN 15 – 24 | MON & WED | 6PM – 8PM EST | SOLD OUT!
What must an actor know about this writer? How do we approach his plays in preparation for performance? What is there to be learned- about acting, art, and life- from this master of modern realism? This class will demystify Chekhov and provide a rehearsal blueprint process for investigating sophisticated text that is the foundation for creating compelling characters. Discover how to read between the lines and make strong choices as we delve into the layered, humane, tragicomic world of Chekhov's plays. Taught by noted Director and Master faculty member Anya Saffir, participants will glean how the Atlantic Technique, Practical Aesthetics, can support and intersect the discovery process. Participants will engage in lecture, table readings of scenes, and Socratic seminar style conversations as they build an approach to interpreting the material for performance. All script techniques that are introduced are applicable to any modern psychological realism that an actor may encounter (i.e. film, Annie Baker, Dominique Morisseau, etc). Great emphasis is placed on the openness of the material on an interpretive level: there is no right or wrong in Chekhov.
No previous knowledge of Chekhov required.
A reading assignment will be given in advance of the first class.
TV/Film Master Class with Atlantic Ensemble Member & Director Maggie Kiley
JUN 15 – 24 | MON & WED | 6PM – 8:30PM EST | SOLD OUT!
In this advanced scene study class, emphasis will be on preparation and performance. This class is geared towards the trained actor who is ready to challenge themselves. Using scenes drawn from popular contemporary TV series and Films, participants will focus on elements of scene analysis and performance technique. This lab offers an exploration of the creative process, technique and the business of working on television and film scripts as they work with Atlantic Company member and noted TV and Film director Maggie Kiley. Maggie's film credits include some boys don't leave, Brightest Star, Caught; TV includes "Katy Keene," "American Horror Story: Cult," and "Riverdale."
Self-Scripting for the Actor with Writer & Director Tatiana Pandiani
JUN 16 – 25 | Tues & Thurs | 6:30PM – 8:30PM EST |SOLD OUT!
In the field, actors traditionally wait for others to call them into a room. Waiting for the phone to ring, for the email to land, for writers, directors, agents to string the project together. However, once outside training and academic institutions, actors learn very quickly that they must also be generators of work. What are your stories? How can you create from these impulses? How can you use and re-purpose extensive acting training and see yourself as a writer and creator? How does one create with integrity, artistry, craft, and vision? This four session workshop with director Tatiana Pandiani will offer tools and methods to get started on a new project. Participants may come with something new, something worked on previously, or just with a gut instinct. We will venture into traditional and non-traditional methods, those beginning with text, and those that do not. Each session will involve prep work, reading & discussion, and practical creation exercises. This workshop's main goal is to empower actors to create, continue, or expand a project of their own.
Master Class: Practical Aesthetics with Atlantic Founding Ensemble Member & Director Karen Kohlhaas
JUN 10 – jul 1 | WED | 5PM – 7:30PM EST| SOLD OUT!
This Master Class is an introduction to the Atlantic Technique, Practical Aesthetics, as described in A Practical Handbook for the Actor. This acting technique was originally developed by playwright David Mamet and actor William H. Macy and taught to the students who went on to found the multi-award-winning Atlantic Theater Company. Taught by Founding Ensemble member Karen Kohlhaas, this class will focus on fundamentals of Practical Aesthetics script analysis and performance techniques through exploration of scenes in class. Actors will learn to make focused, actable choices that will empower them in a rehearsal process, and will learn to play those choices with truth and connection to their partner.
Note:
Some outside preparation/memorization necessary.
Active participation level open to actors with previous acting training.
14 active participants will work on a variety of short scenes, which will be assigned in the first class.
Teachers, directors, beginning actors, and those interested in learning the foundation and fine points of the technique are also welcome to attend as auditors.
Theater Master Class with Atlantic Theater Company Artistic Director Neil Pepe
JUN 15 – 25 | Mon & Thurs | 6pm – 9pm EST | Sold Out!
This Lab Intensive is for the serious working actor with prior training and performance experience who is ready to bring their work to the director's eye. The first week will focus on individual craft and the one-on-one intensity of being directed in a monologue. The second week will center around artistic collaboration during a short-format working rehearsal workshopping a scene that has been cast by their director. The lab offers an exploration of the creative process, technique and the business of working on plays with Artistic Director Neil Pepe.
The Audition Self-Tape with Jessica Frey & Casting Director Todd Thaler
JUN 16 – 26 | Tues, Thurs & Fri | 3PM – 5PM EST | Sold Out!
Work on crafting your best audition for self-tape. This class will give you an excellent basic understanding of the philosophy and approach taught at Atlantic Studios and is perfect for the actor interested in broadening their tool kit for auditions. The fundamentals of Moment Lab and Script Analysis will be introduced through the exploration of a 6 line scene developed in class. Actors will bring in audition material to work on. Using their audition material actors will build the elements necessary to develop a great self-tape. From lighting, camera shot, sound quality, to the nuances of crafting a performance on the small screen. Culminates in 2 audition workshops with Casting Director Todd Thaler.
Fall classes coming soon
We will be announcing a new wave of Part-Time Virtual Classes soon. Stay tuned!
Want to save on tuition?
Receive a 10% discount when you enroll in two or more NEW Virtual Classes! You may also qualify for a reduced tuition rate if you're an alumni of our Conservatory programs. If interested in redeeming these savings, please email admissions@atlantictheater.org.
2019|2020 Seasonal Part-Time Programs:
Beginners Acting Lab
This comprehensive lab is an excellent start or refresher for the beginner adult actor. Explore acting exercises and techniques to develop your basic understanding of how to deliver a compelling and truthful performance. Students will be introduced to fundamentals of the Atlantic Technique through the exploration of scenes or monologues. Improve your communication, public speaking, and presentation skills. No prior experience is necessary. Open Registration. Now remote via the zoom platform.
Fall 2020 dates TBA
Tuition: $295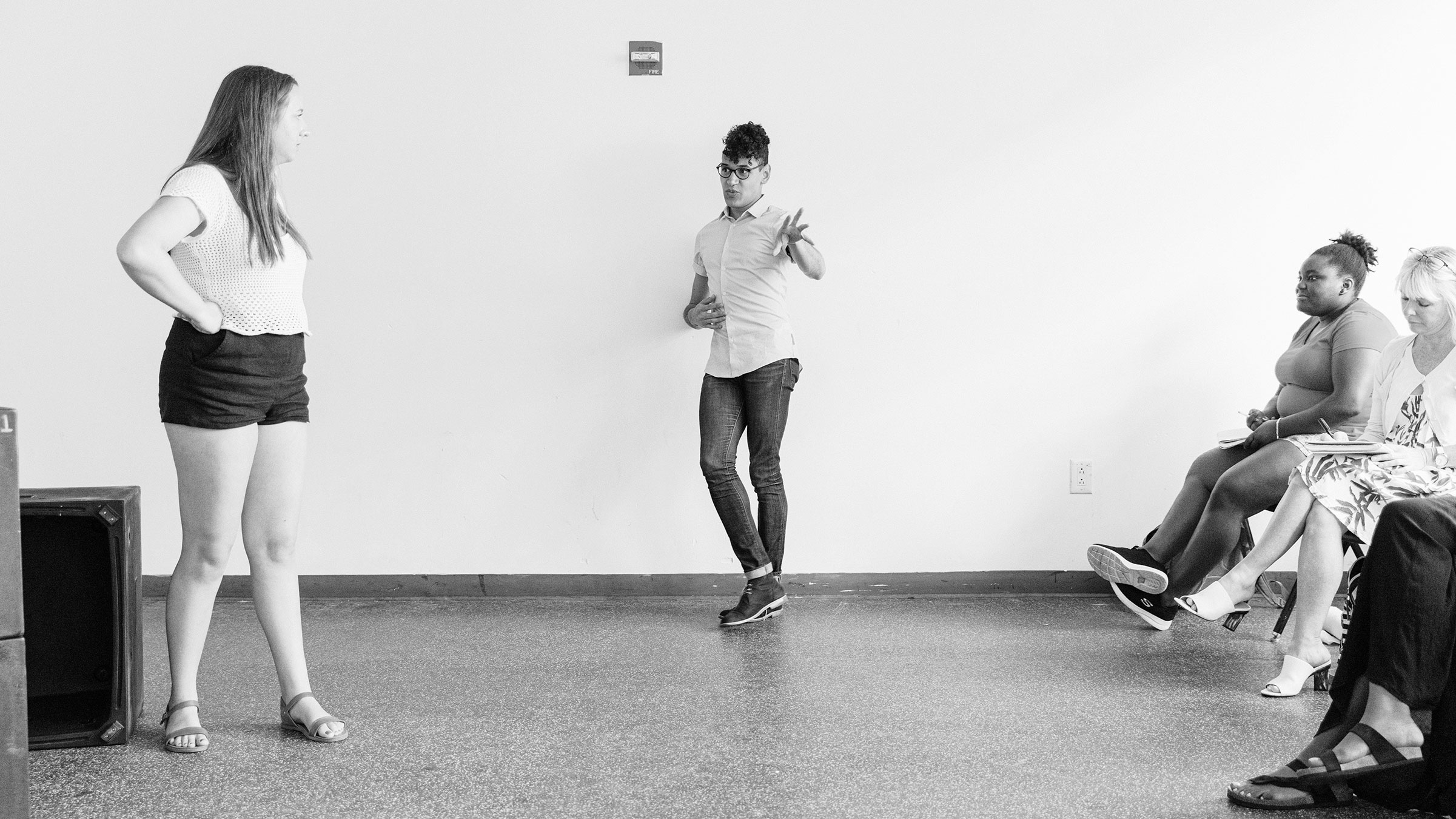 Technique Lab I | Sold Out!
An 8 week introduction to the Atlantic Technique. Learn how to analyze a scene, play the action truthfully, and maintain an emotional connection to your scene partner. Together this results in strong and compelling performance choices. Exercises will be drawn from Script Analysis and Moment Lab, two fundamental classes in the Atlantic training. Outside rehearsal time is required between the weekly classes. Application and interview required. Now remote via the zoom platform.
JUL 20 – aug 13
Mondays/THURSDAYS | 7pm – 9pm
Tuition: $395
Technique Lab II
Advanced Scene Study in 8 weeks building upon the skills developed in Technique Lab I (LVL I). Actors in this advanced technique class will expand their understanding and implementation of the Atlantic Technique by taking a deep dive into longer scene work and play analysis. Actors will work to strengthen their relationship to a play through extensive analytic work designed to bring greater specificity to their choices. Focus will be on integrating analytic skills with an emphasis on moment-to-moment stamina, and working with the teachers as a director. Outside rehearsal time is required between the weekly classes.
Pre-Requisite: Successful completion of LVL I, Summer Intensive, or Spring Comprehensive, and a teacher recommendation required.
Technique Lab III
This summer, this six-week class will focus on polishing skills gained in Technique Lab I and Technique Lab II by expanding their application to monologues and film/tv material.
During the first 7 meetings actors work on monologue material with faculty member Karen Kohlhaas – choosing pieces that suit them for auditions. They apply the analytical skills they've gained in previous Atlantic technique classes and fully block the material, making it audience-ready. This portion culminates in a workshop performance open to guests of the class.
The next 5 meetings look at the technique and its application to film and television material led by faculty member Jen Rau. Actors work on scenes written for the screen to develop skills that prepare them to audition and work in the film/tv industry.
Outside rehearsal time is required between the weekly classes. The class is kept to an intimate size to maximize individual attention. Pre-Requisite: Successful completion of LVL II and teacher recommendation required. Now remote via the zoom platform.
Spring 2021 dates TBA
Graduates who have successfully completed all 3 levels of Technique Labs and have a strong teacher recommendation are eligible for an exclusive audition opportunity for a panel of Atlantic Theater Company Artistic staff.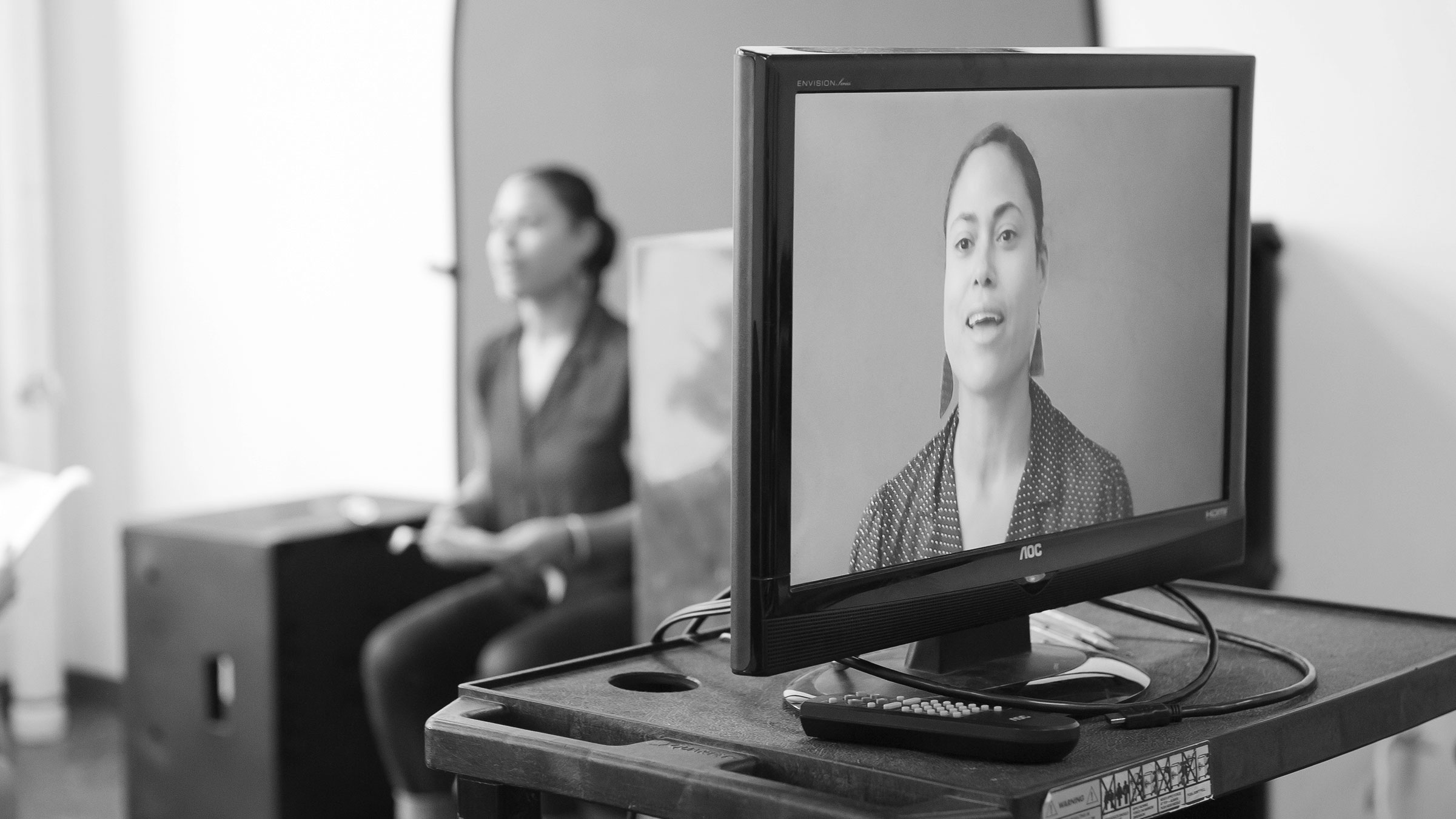 Audition Lab | Sold Out!
This workshop is perfect for all actors looking to make the most out of every on-camera audition, self-tape and pilot season by immediately applying these tips and techniques. This is an exclusive opportunity for the serious actor to experience casting sessions with a professional feature film and television casting director, Todd Thaler. Todd's class sharpens and improves an actor's on-camera acting skills, starting with demystifying the audition process. Receive coaching on the skills necessary to quickly and easily gather information needed to give your best performance and prevent self-sabotage. This workshop includes: audition sides, cold reads, general auditions and interviews, scene coaching, and video playback. And, in addition to live, real-time auditioning, actors will self-tape between class meetings and review their tapes in class. Now remote via the zoom platform.
JUL 21 – aug 11 | Tuesdays, 7PM – 10pm
Tuition: $295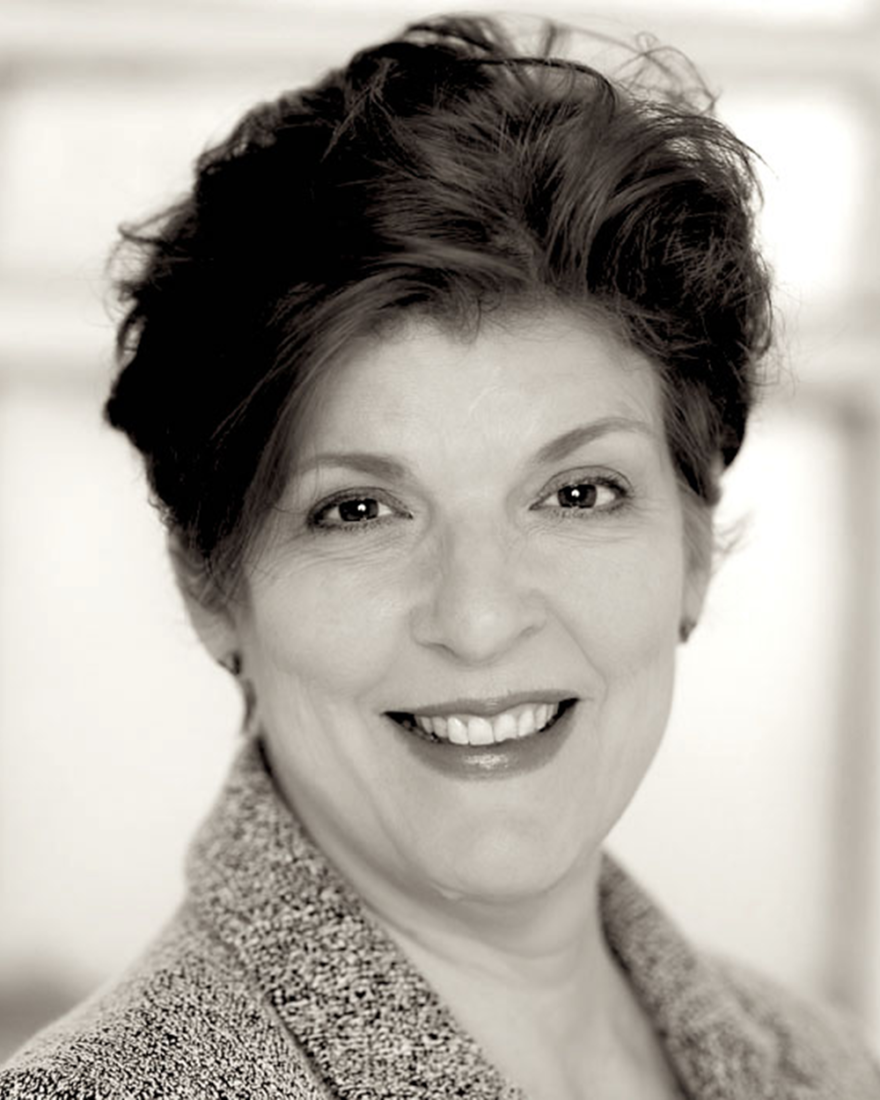 Karen Kohlhaas 
Karen Kohlhaas is a New York-based theater director, teacher, author, and filmmaker. Director: Karen is a founding member of Atlantic Theater Company, where her credits include mainstage and Atlantic Stage Two productions by Harold Pinter, David Mamet, Annie Baker, Keith Reddin, Shel Silverstein and Kate Moira Ryan, and shorts by Hilary Bell, Joe Penhall, Kia Corthron, and many others. She has also directed for the New York Shakespeare Festival/Public Theater, Naked Angels, Ensemble Studio Theatre, New York Live Arts, 24 Hour Plays on Broadway, the Alley Theatre, Houston, New Dramatists, Menagerie Theatre in Cambridge, UK, The Culture Project, Practical Theater Co. in Sydney and others. Teacher: Karen has over 30 years teaching experience and is a senior teacher at Atlantic Acting School. She teaches her own NYC classes in The Monologue Audition; Fearless Cold Reading & Audition Technique; Advanced Acting; and Directing. She has taught guest workshops around the country and internationally including USC, Drama, Inc of Atlanta, Austin Shakespeare, University of Houston's 3-summer MFA in Theater Education, Florida International University, Theater Educators of Texas Association, Oklahoma City University, University of Central Oklahoma, Colorado College, Seattle University, Baldwin Wallace University, the University of the South at Sewanee, Rose Bruford College, UK and others. She also teaches Monologue Teacher Training to university and high school teachers. Author: Karen's books and DVD are The Monologue Audition: A Practical Guide for Actors (foreword by David Mamet and a Backstage Must-Read); How To Choose A Monologue For Any Audition; The Monologue Teacher's Manual; and, The Monologue Audition Video (DVD). Filmmaker: Karen's short films include two with acclaimed performer/playwright Taylor Mac, several short documentaries, and she is currently finishing a feature documentary about Tennessee Williams in the Mississippi Delta. (www.TennWmsDelta.com). She is the founder and curator of the Tennessee Williams Rectory Museum in the former Clarksdale, Mississippi rectory rooms once occupied by Williams and his family (www.TennesseeWilliamsRectoryMuseum.com), and co-director of the Mississippi Delta Tennessee Williams Festival (www.DeltaWilliamsFestival.com).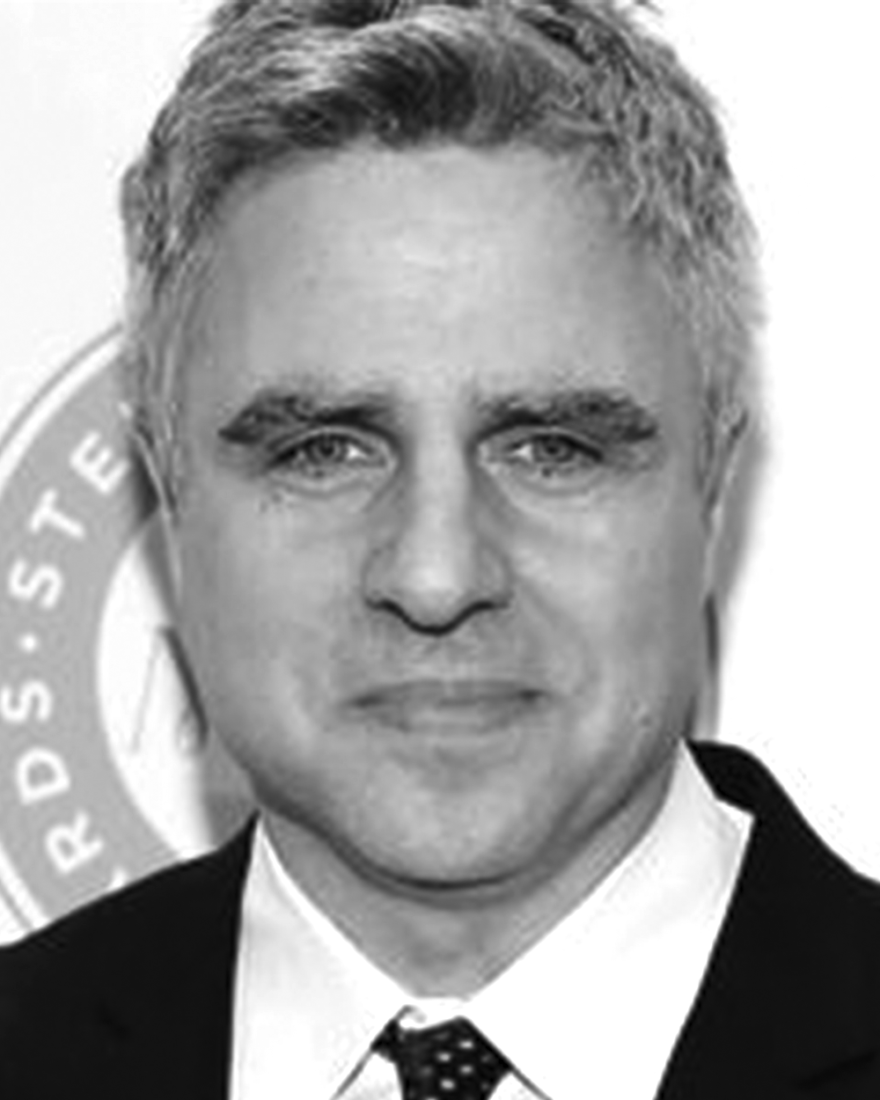 Neil Pepe
Neil Pepe is an acclaimed director and has been the Artistic Director of Atlantic Theater Company since 1992. Neil has been a master teacher at the Atlantic Acting School at New York University Tisch School of the Arts and an associate adjunct professor of directing at Columbia University Graduate Film Division. He has been a guest at The O'Neill Playwrights Conference as well as the American Theatre Wing. Neil holds an Honorary Doctorate as well as a BA from Kenyon College in Ohio. He has served on the Board of ART/NY as well as the Selection Committee for Harold and Mimi Steinberg Playwriting Award as well as the Pew Charitable Trust in Philadelphia.
As a director, Neil's Broadway credits include Doug Wright, Trey Anastasio and Amanda Green's musical Hands on a Hardbody, the acclaimed revival of David Mamet's Speed-the-Plow, as well as Mamet's A Life in the Theatre. At the Atlantic, Neil has most recently directed John Guare's 3 Kinds of Exile, Moira Buffini's Dying For It, Jez Butterworth's Parlour Song, Mojo and The Night Heron. Other Off-Broadway and Regional credits include: Ethan Coen's Happy Hour, Offices and Almost an Evening; Harold Pinter's Celebration and The Room; Adam Rapp's Dreams of Flying, Dreams of Falling; David Mamet's American Buffalo (Donmar Warehouse, Atlantic); Romance, Keep Your Pantheon/School (Center Theatre Group, Atlantic); Zinnie Harris' Further than the Furthest Thing (Manhattan Theater Club); Jessica Goldberg's Refuge (Playwrights Horizons); Frank Gilroy's The Subject Was Roses with Martin Sheen (CTG) and Eric Bogosian's Red Angel (Williamstown Theater Festival).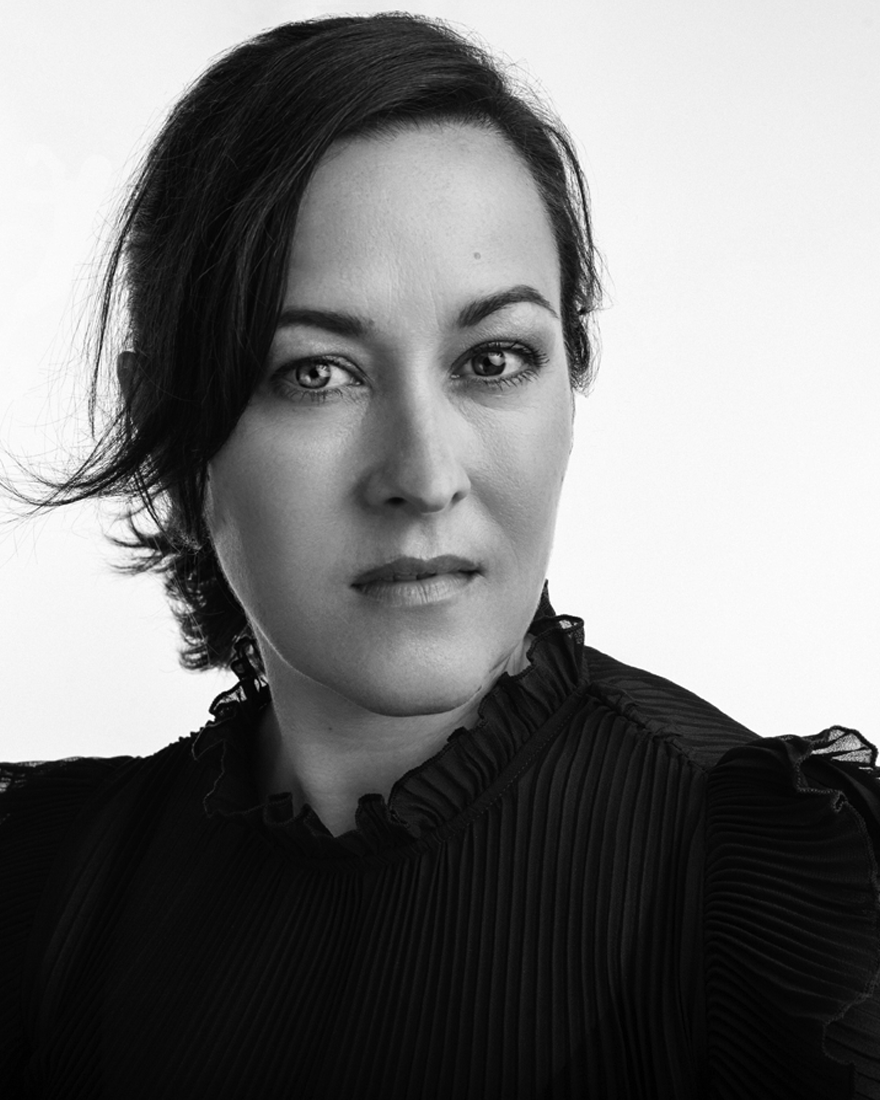 Maggie Kiley
Maggie Kiley is an award-winning filmmaker based in Los Angeles. She is an alumnae of AFI's Directing Workshop for Women, both a Fox and Film Independent Directing Fellow and recently the first director chosen for Ryan Murphy's Half Foundation. Maggie made the transition from acting to directing with her award winning short film some boys don't leave. The film stars Jesse Eisenberg and Eloise Mumford and played over 50 festivals, garnering top honors at Tribeca and Palm Springs.
Maggie received the Panavision New Filmmaker Grant for her debut feature, Brightest Star. The film, starring Chris Lowell and Allison Janney, was released by Gravitas in early 2014. Her second film, Dial a Prayer, starring Brittany Snow and William H Macy, released in the Spring of 2015. Her last film was thriller Caught starring Anna Camp for Mar Vista Entertainment, marking an impressive three features in just three years. Caught world premiered in competition at the Los Angeles Film Festival and was later acquired by A & E. On the series side Maggie most recently directed "Katy Keene," "American Horror Story:Cult," "Riverdale," and the pilot and first season of "Caring/Superdeluxe."
Maggie is an ensemble member of off Broadway's critically acclaimed Atlantic Theater Company and part of the filmmaking collective Film Fatales. She is attached to direct Eyal Alony's Skin Deep with Storyboard Entertainment as well as Alissa Dean's Cricket with producers Lynn Hendee and Bill Chartoff.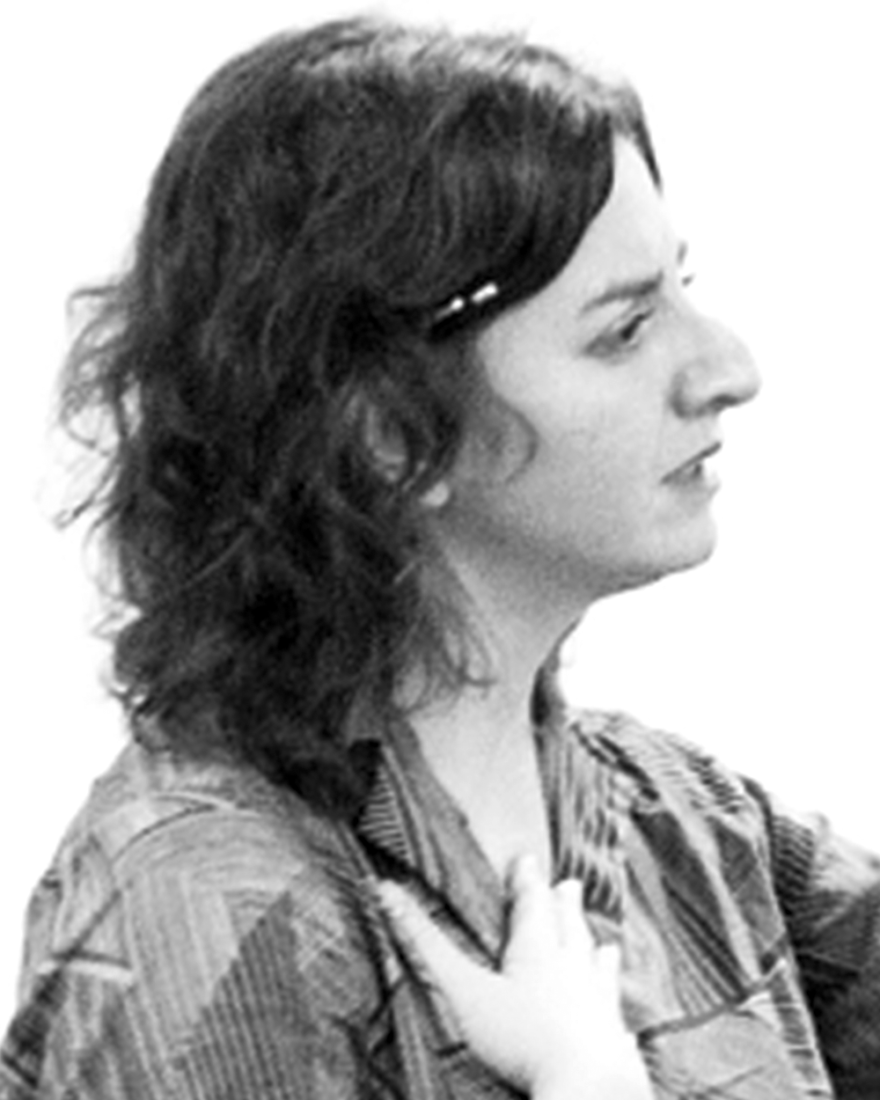 Anya Saffir
Anya Saffir is a theater director, educator and writer based in and hailing from New York City. Directing credits include Much Ado About Nothing at the American Repertory Theater Institute, Brecht's The Caucasian Chalk Circle at Theater for a New City (ITBA Award for Outstanding Off-Broadway Show; New York Innovative Theater Award for Best Original Score), Hamlet with Orpheus Productions (three New York Innovative Theater Award nominations, including Outstanding Direction), American Sojourns: Three Plays by Thornton Wilder at The Moscow Art Theater, an all-male Romeo and Juliet at The American Theater of Actors, a new translation of Anton Chekhov's The Seagull which she co-developed with translator Moti Margolin, and Pierre Corneille's L'Illusion Comique at The Abe Burrows Theater at Tisch School of the Arts. With composer Cormac Bluestone Anya co-wrote a musical adaptation of Marjorie Williams Bianco's The Velveteen Rabbit, which premiered at Atlantic Theater Company (Off-Broadway Alliance Award nomination for Best Family Show). Also for Atlantic Anya has directed original work for the 10×25 Play Festival and the New Works Series, as well as numerous student productions such as Uncle Vanya, Twelfth Night, The Winter's Tale, As You Like It, and Pericles, to name a few. Anya has served as Artistic Associate at Classic Stage Company and is a regular contributor on Shakespeare topics for National Public Radio's The Takeaway. She is currently the co-director of "It Makes a Sound," a fictional podcast on the Night Vale Presents Network written by and starring Jacquelyn Landgraf. Anya has been on the faculty at Atlantic since 1997 and teaches Advanced Script Analysis classes in Chekhov, Shakespeare, Throughline, and Postwar British Drama. She has been a visiting professor and guest artist at The Center for Advanced Theater Training at Harvard University, Penn State Graduate Theater Program and Brave Studios in Melbourne, Australia, an Adjunct Professor at Tisch School of the Arts at New York University, and is currently on the faculty at Brooklyn College where she teaches Chekhov to the B.F.A. students. For more information please go to www.anyasaffir.com.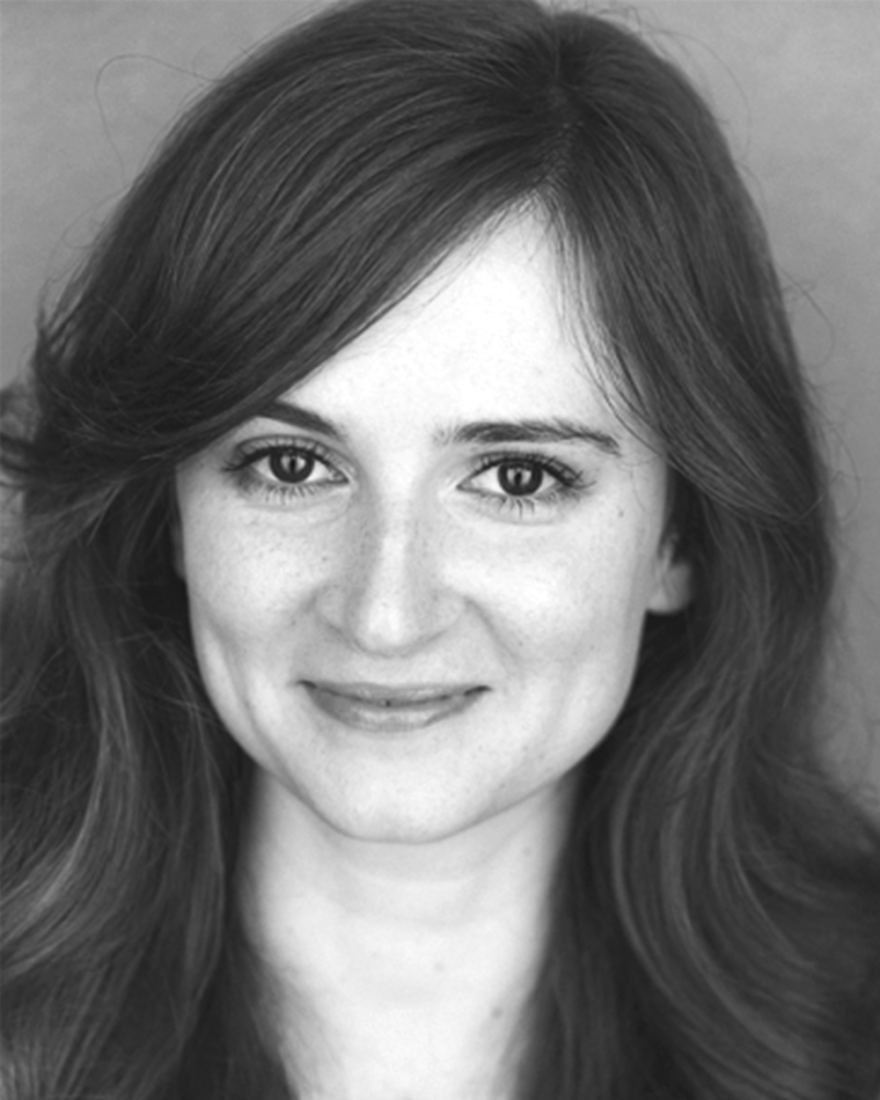 Jessica Frey
Jessica Frey is an actor/singer/writer/comedian/teacher located in NYC. She has had the pleasure of teaching with the Atlantic Acting School, with Hudson Valley Shakespeare Festivals teaching artist program, and as private acting and on camera coach. Some favorite acting credits include: Sense & Sensibility, BEDLAM (in both the Off-Broadway and ART productions); Clown Bar and Giant Killer Slugs with Pipeline Theatre Co; Pride & Prejudice (Lizzy Bennet) with Dorset Theatre Festival; All's Well That Ends Well (Helena) and King Lear (Cordelia) with Hudson Valley Shakespeare Festival; Twelfth Night (Viola), Esperance Theater Company. Film/TV: "The Characters" (NETFLIX); "BASIC WITCH" (star and co-creator). (NYT Critic's Pick). She's also a proud member of Partial Comfort Productions, Pipeline Theatre Co, and the award winning sketch group, Uncle Function. She got her BFA from NYU / Atlantic Acting School. www.jessicafrey.com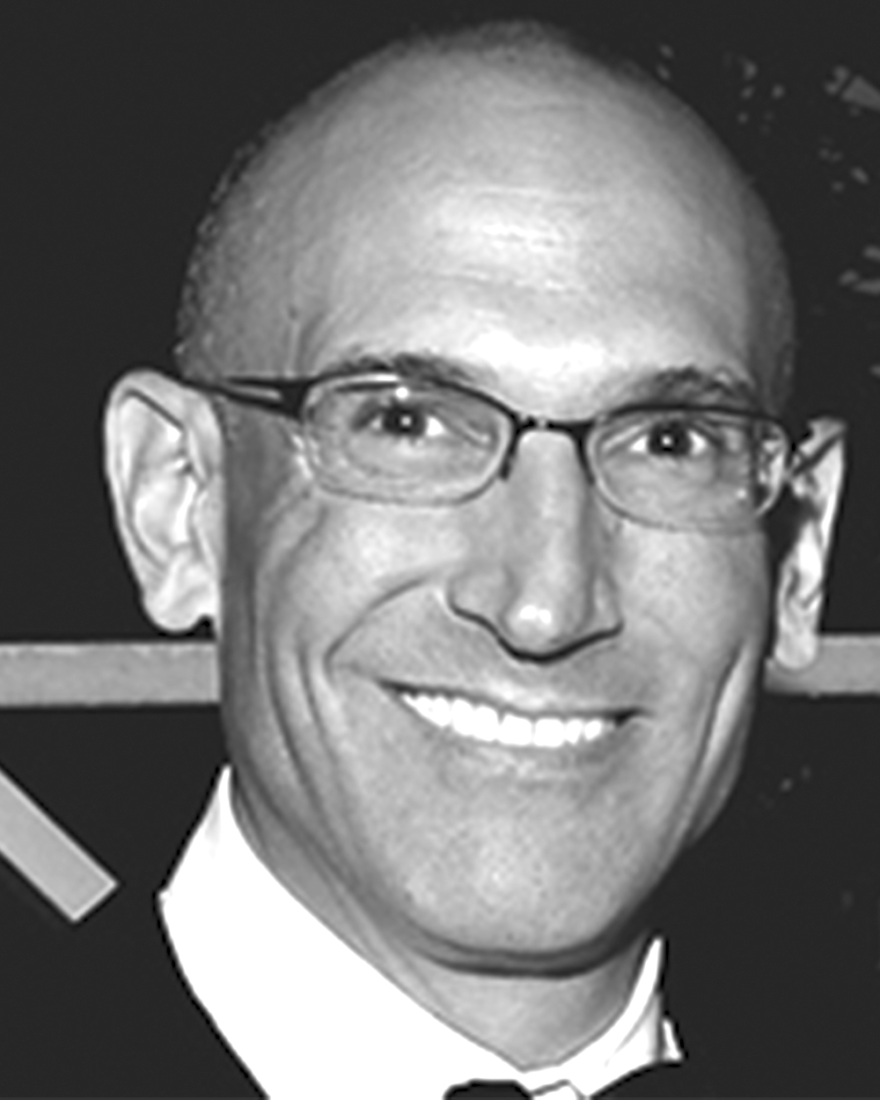 Todd Thaler 
Todd Thaler is a prolific Film & Television Casting Director, teacher, (NYU/Tisch School of the Arts, Columbia University, Brooklyn College, Atlantic Acting School), and private acting coach. Among many others, he served as Casting Director on Sidney Lumet's Running On Empty, Luc Besson's The Professional, Todd Field's Little Children, Ed Harris' directorial debut, Pollock, Barbra Streisand's The Mirror Has Two Faces, James Foley's Perfect Strangers, Stacy Cochran's My New Gun and Boys, Irwin Winkler's Night And The City, John McNaughton's Mad Dog & Glory, Gavin O'Connor's Tumbleweeds, James Mangold's Heavy and Cop Land, Wayne Wang's Because of Winn-Dixie and Maid in Manhattan, and all the films of John Turturro: Mac, Illuminata, Romance & Cigarettes and Fading Gigolo. Television projects include: TBS' "Are We There Yet?," Peter Berg's "Wonderland," and NBC's "Ed" for which he was nominated for an Emmy Award.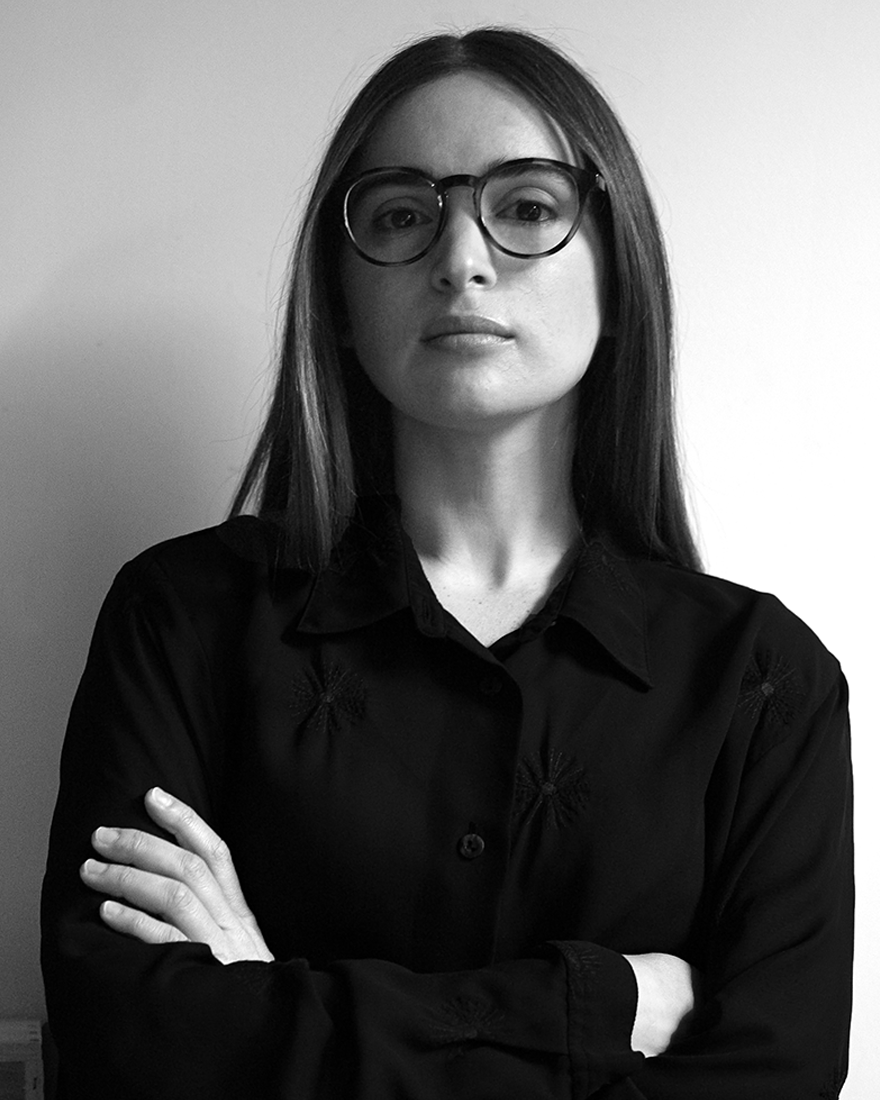 Tatiana Pandiani
Tatiana Pandiani is a NYC based director-choreographer and writer who works in English and Spanish. Her work combines live performance, dance, and music to challenge and entertain; it is inspired by the legacy of Maria Irene Fornes, Frida Kahlo, Pina Bausch, Bob Fosse, and Bertol Brecht. She serves as the Associate Director for the First National Broadway tour of What the Constitution Means to Me by Heidi Schreck which recently closed on Broadway. Recent: When My Mama was a Hittite By Melis Aker (Park Theatre, London), Christina by Alexis Sheer (Cleveland Playhouse, workshop), Dike by Hannah Benitez (Urbanite), Friends with Guns by Stephanie Alison Walker (NYTW, workshop), Nanas by Leonardo Gonzales (IATI, La Micro). Tatiana directed the international tour of La Negrophilie by Zakiya Markland (Frank Collymore Hall, Bridgetown, Barbados; Ubumuntu Festival, Kigali, Rwanda; Kampala International Festival, Kampala, Uganda). As a choreographer, Tatiana develops and produces concerts & music videos with Latin Indie music artists. She has developed Azul, Otra Vez [Blue, Revisited] at Musical Theater Factory, Tofte Lake, NYTW, BRIC, The Drama League. She is also developing new plays with Alexis Scheer, Melis Aker, Monet Hurst-Mendoza, Hannah Benitez, Whitney White and other exceptional writers with the support of institutions such as Long Wharf Theater, Cleveland Playhouse, Urbanite Theater, NYTW, Miami New Drama, Westport Country Playhouse, Pipeline Theatre Co.,The Park Theater (UK). These collaborations are her favorite part of the work. Upcoming: Torera by Monet-Hurst Mendoza (Long Wharf Theater), LEMPICKA (Associate Director to Rachel Chavkin, La Jolla Playhouse), Whitewashed by Hannah Benitez (Island City Stage) and many stops of the Constitution tour. Tatiana is an adjunct professor at Hofstra University, a Teaching Artist at the Atlantic Theater Company and an Associate Artist at Miami New Drama. She is an alumna of the NYTW 2050 Fellowship, and a 2018 recipient of the National Directors Fellowship. MFA: Columbia. Proud Member of SDC. Representation: Paradigm Talent Agency. www.tatianapandiani.com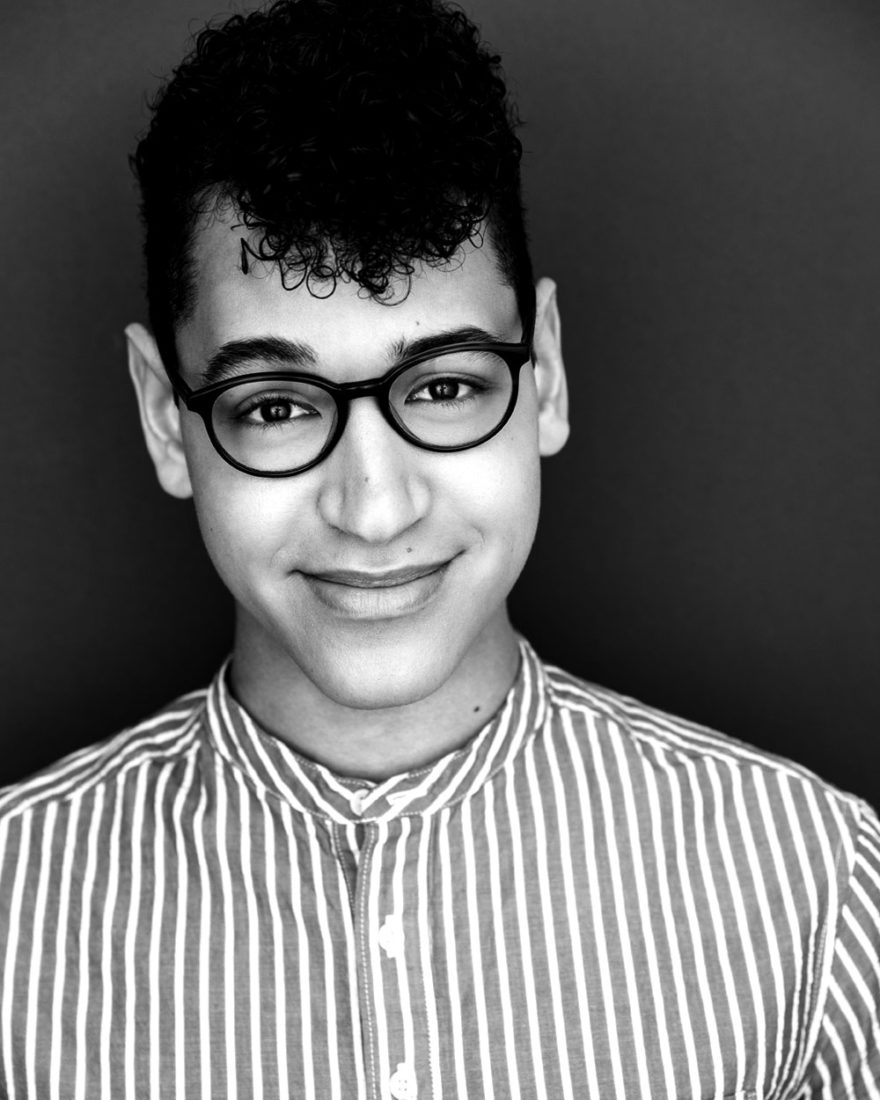 Sam Gonzalez
Sam Gonzalez is an actor, dancer, director, producer and a proud of alum of the Atlantic Acting School through NYU Tisch. He is a founding member and the current artistic director of The Joust Theatre Company, a company of actors brought together during their time at The Atlantic. He has acted in productions at Ars Nova, Joe's Pub, the Met Breuer, and the Atlantic Theater Company, among others. Sam is a Script Analysis teacher for both the Conservatory and Evening Conservatory as well as the Young Actors' Scene Study after-school program for teens.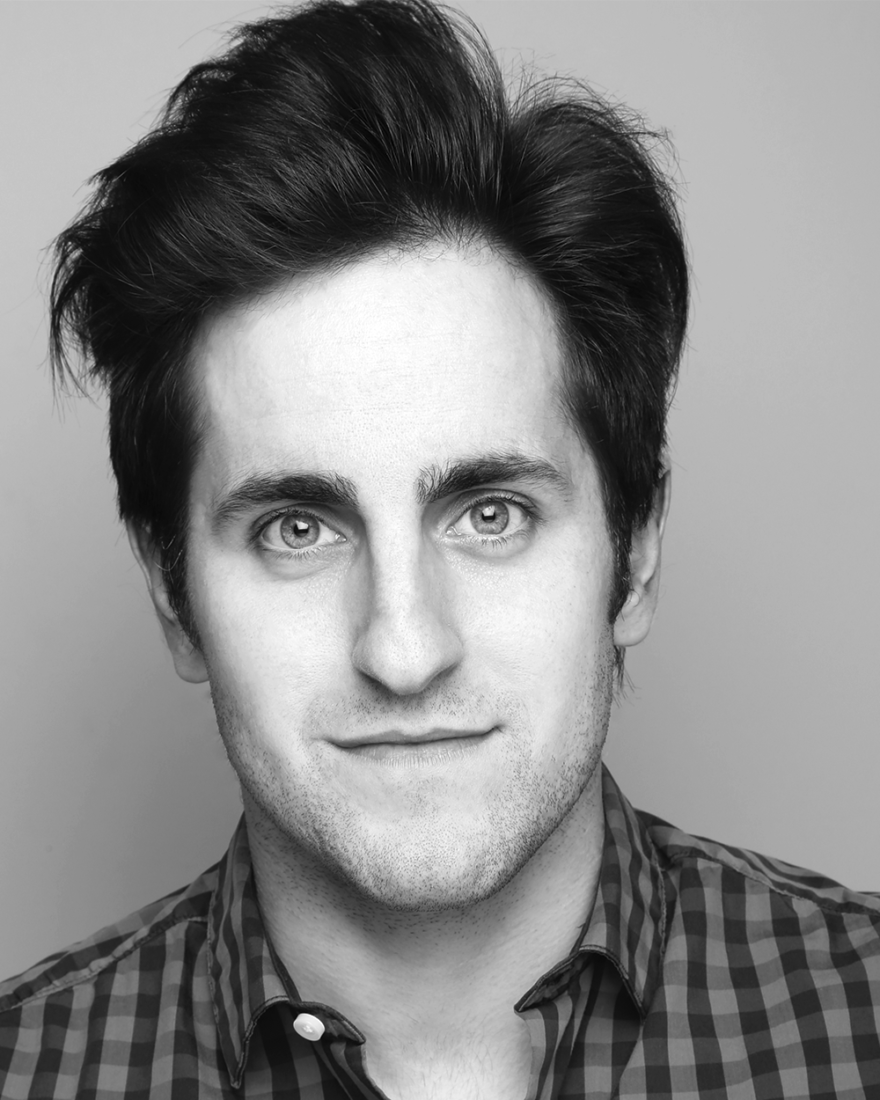 Carl Howell
Carl Howell earned his BFA from NYU in 2008 after training right here at Atlantic Acting School. As an actor, he exists in Motion Capture-form as Winton Holmes in the incredible video game, Red Dead Redemption 2 (Rockstar Games). His theatre work includes the 1st National Tour of Peter and the Starcatcher, directed by Roger Rees. In New York: Bible Stories! the Musical (Atlantic Farm Team), Sleepless City (Pipeline), Twelfth Night (The Pearl), The Land Whale Murders (Shelby Company.) Regional credits: Deathtrap (Syracuse Stage), Hamlet, A Midsummer Night's Dream, and Alabama Story (Repertory Theatre of St. Louis), Romeo and Juliet, Twelfth Night (Hudson Valley Shakespeare Festival), Halo/Titanic (London, Old Vic New Voices) and The Revisionist (Playhouse on Park). He has worked as a Teaching Artist with Hudson Valley Shakespeare Festival, led workshops for young people in cities around the country in association with Peter and the Starcatcher, and currently serves as a Monologue Coach with MTCA. You can find him online at www.carlhowell.com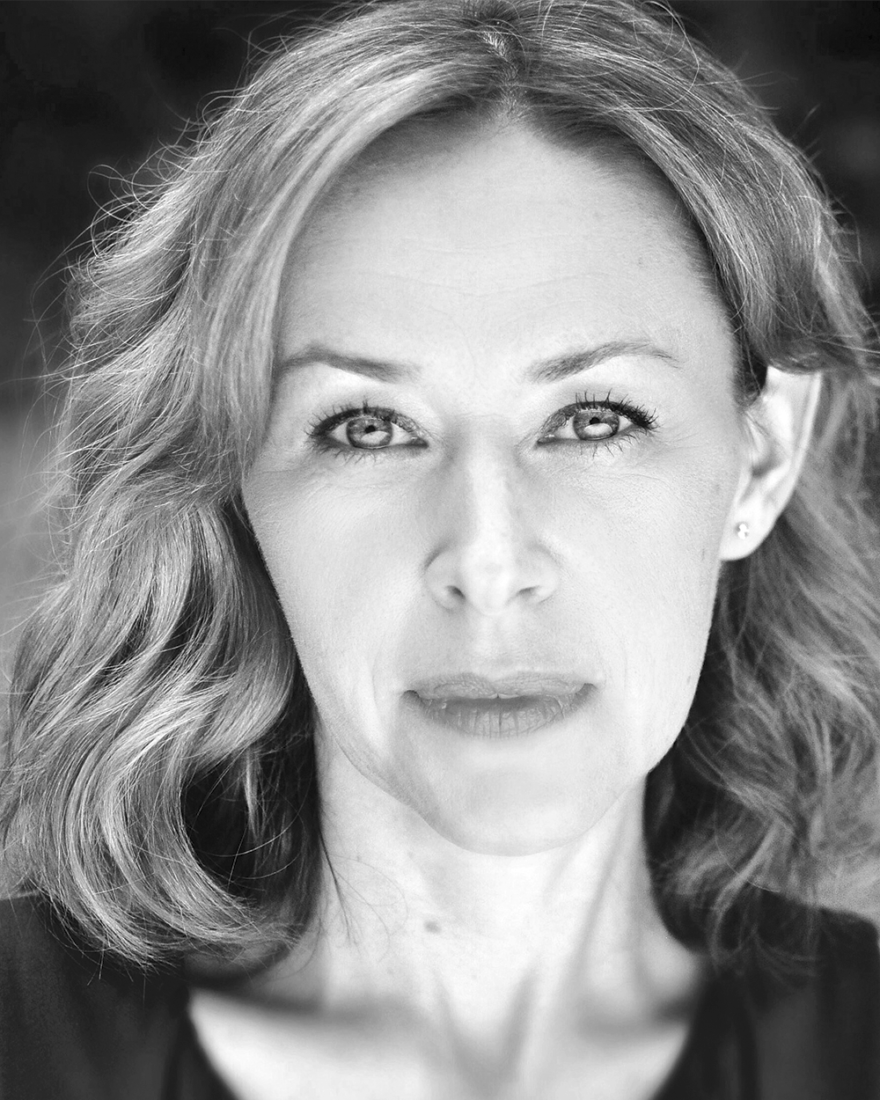 Jennifer Rau
Jennifer Rau's is an actor. Her film and television credits include: Finding Amanda, Brightest Star, "The New Adventures of Old Christine," "Without A Trace," "Yes, Dear," Inconceivable, and the award-winning short film Some Boys Don't Leave. Off-Broadway and Regional credits include: Once In A Lifetime (Atlantic Theater Company), Texas Homos (Abingdon Theatre Company), The Hologram Theory (Blue Light), Sex Parasite (Center Theatre Group), M Butterfly (East West Players), Miracles and The Baby Dance (Barter Theatre), Mourning the Living (Dorothy Strelsin Theatre) Exodus, (Salon/Sanctuary) at the historic Fraunces Tavern with Rosalyn Coleman Williams and the late Reg E. Cathey. As a director, she directed the pilot episode of "Nearly Human," a web series currently in post-production. As a writer, Jennifer has written screenplays, teleplays and many short plays and films. Her short play, Being Olga Prozorov has been featured in the regional festival Play with Your Food and NYC's Rough and Ready. She holds a BA in Theater from Fordham University and a certificate from Atlantic Acting School where she teaches Film Technique, Performance Technique and Film. www.jenniferrauofficial.com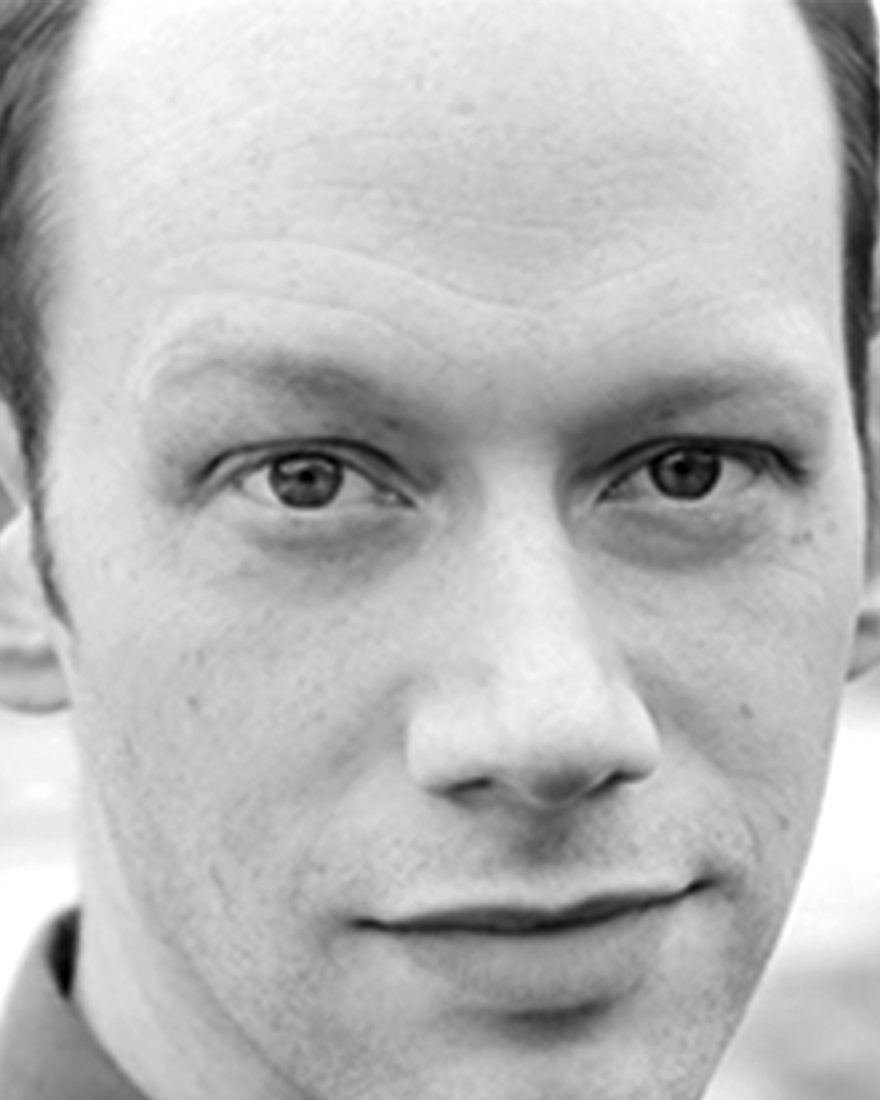 Andy Schneeflock
Andy Schneeflock is a proud alumnus of the Atlantic Theater Company Conservatory Program. Some credits include Theater; The Story Pirates directed by Lee Overtree, Timmy the Great directed by Jay Binder, The Hungry Hungry Games directed by Jim Millan and Miss Nelson Is Missing with Atlantic for Kids. Television; he's a recurring character on "Orange Is The New Black". Other television credits include "Alpha House," "Blue Bloods," "Believe," "Boardwalk Empire," and "The Following." Film; St. James Place (directed by Steven Spielberg) and Chapter & Verse. Andy is a company member of Ten Bones Theatre Company and can often be seen performing in their Entirely From Memory shows. To keep up with what's new; follow him on twitter @AndySchneeflock.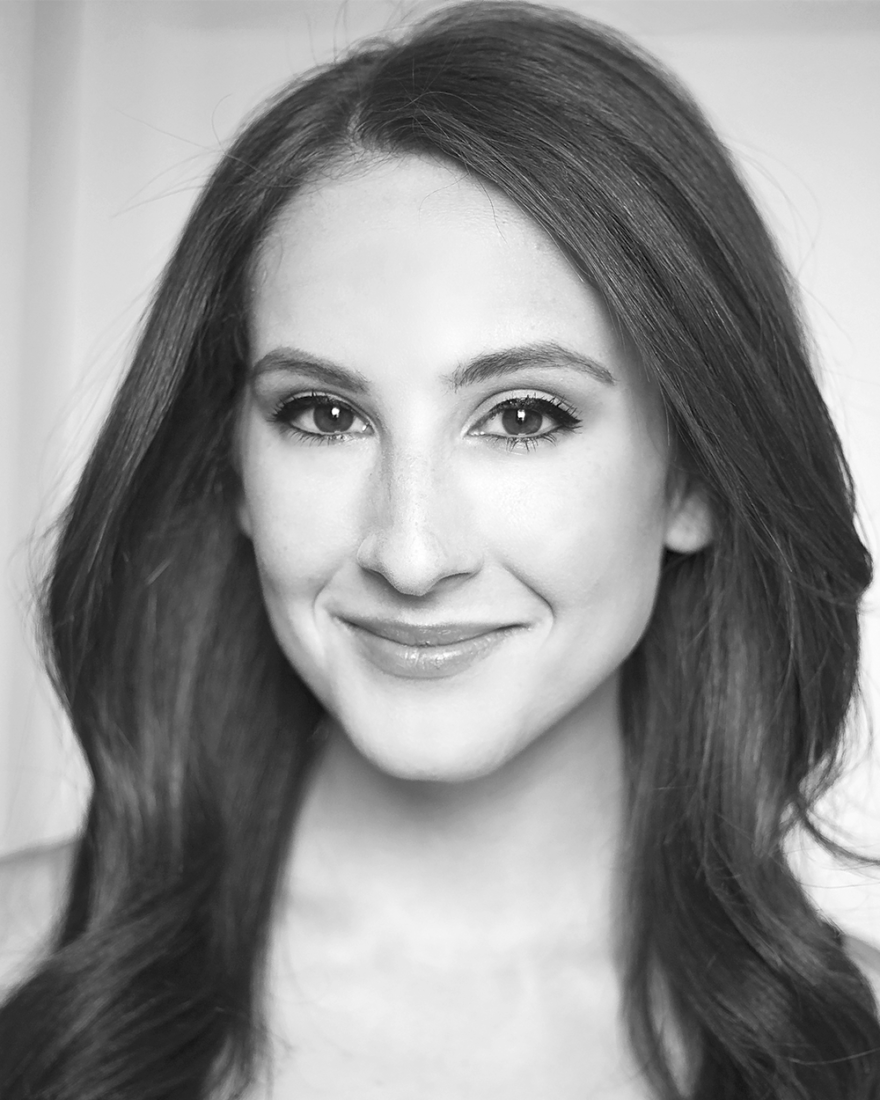 Rachel Begelman
Rachel Begelman is an actress and content producer based in New York City. Shortly after graduating from the Atlantic Acting School and NYU Tisch School of the Arts, Rachel began teaching on camera technique, playwriting, performance technique and private coaching. She is the Creative Director of Cherry Orchard Creative, an agency focused on producing mood videos. She specializes in creating content in the hospitality, beauty, health and wellness spaces. She also hosts "Begelbyte," an online interview series that highlights emerging artists. When not on or behind the camera, Rachel can most likely be found cooking, in a pilates class, or playing cards.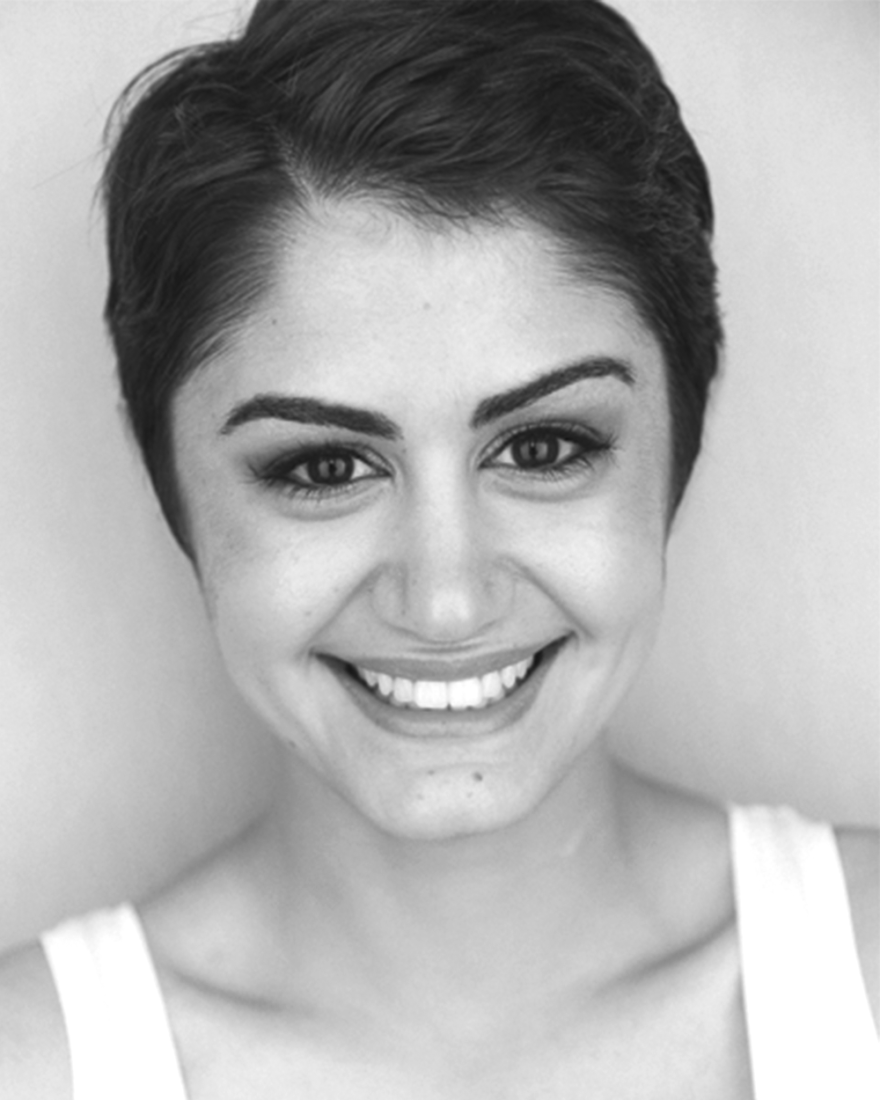 Melissa Mahoney
Melissa Mahoney is an actor, singer, teaching artist, and proud Atlantic Acting School / NYU Tisch alum based in New York City. She is a founding member of The Joust Theatre Company, where she currently acts, directs, and produces, as well as a company member of Shakespeare in the Square. She has played title roles in three critically acclaimed productions with Atlantic For Kids ("with spunk to spare", says The New York Times), as well as at Edinburgh Fringe Festival, Hudson Valley Shakespeare Festival, Ars Nova, and in theaters across the United States. She is also a solo performer (Melissa Mahoney is a Robot) and a voice actor ("It Makes a Sound" podcast). Melissa teaches all ages for the Atlantic Acting School after-school program.