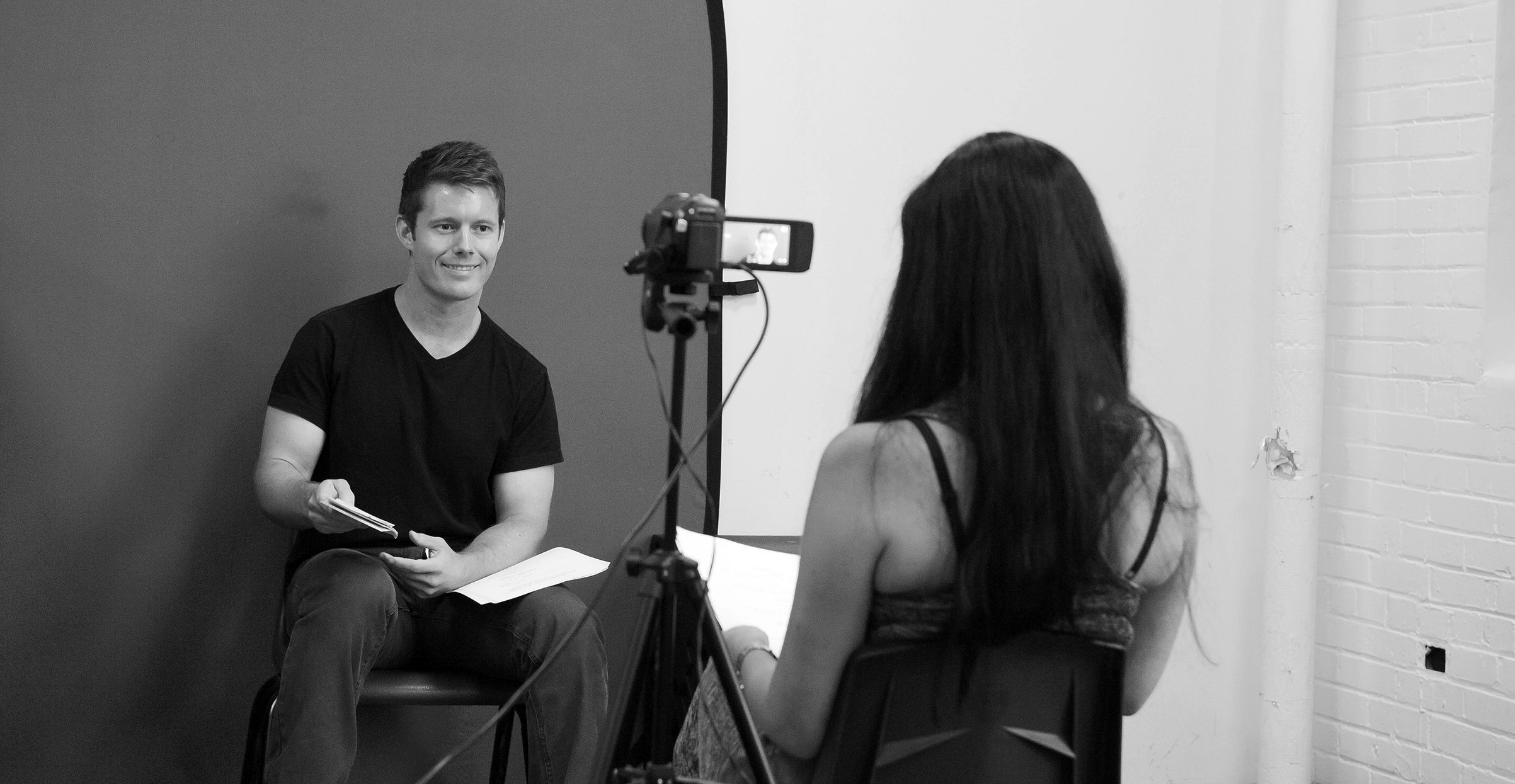 Part-Time Virtual
Programs for ages 18+
Click here to view virtual
Kids/Teens classes
Part-Time classes offer students of all backgrounds the opportunity to work alongside industry professionals and refine their skills in a professionally rigorous and supportive environment. Nothing is more important to us than the health & safety of our community. While we must stay home in the wake of COVID-19, it doesn't mean we can't stay connected and keep honing our craft! At this time, we've transitioned all of our part-time programs to the virtual platform Zoom. Whether a beginner or a seasoned pro, we've got a class for you!
Testimonials
"Online learning with Zoom has proven to be more intimate, more fulfilling, and more creatively exuberant and artistic than I could have ever imagined. I am eternally grateful to this virtual platform, and to Atlantic, for providing such a rich, ongoing, safe-haven in which to cultivate, express, and further hone my craft."
– Steve Remeika
"
I could not have imagined something like acting technique could be taught over Zoom, but after these 5 weeks I saw such a dramatic change in my work and performance, I now know it can be.

"

– Summer Intensive Student
Seasonal Part-Time Programs:
Beginners Acting Lab
jan 24 – mar 7 | SUNDAYS, 2-3:30PM ET
NO CLASS Feb 14
Now remote via the zoom platform.
This comprehensive lab is an excellent start or refresher for the beginner adult actor. Explore acting exercises and techniques to develop your basic understanding of how to deliver a compelling and truthful performance. Students will be introduced to fundamentals of the Atlantic Technique through the exploration of scenes or monologues. Improve your communication, public speaking, and presentation skills. No prior experience is necessary. Open Registration.
Tuition: $295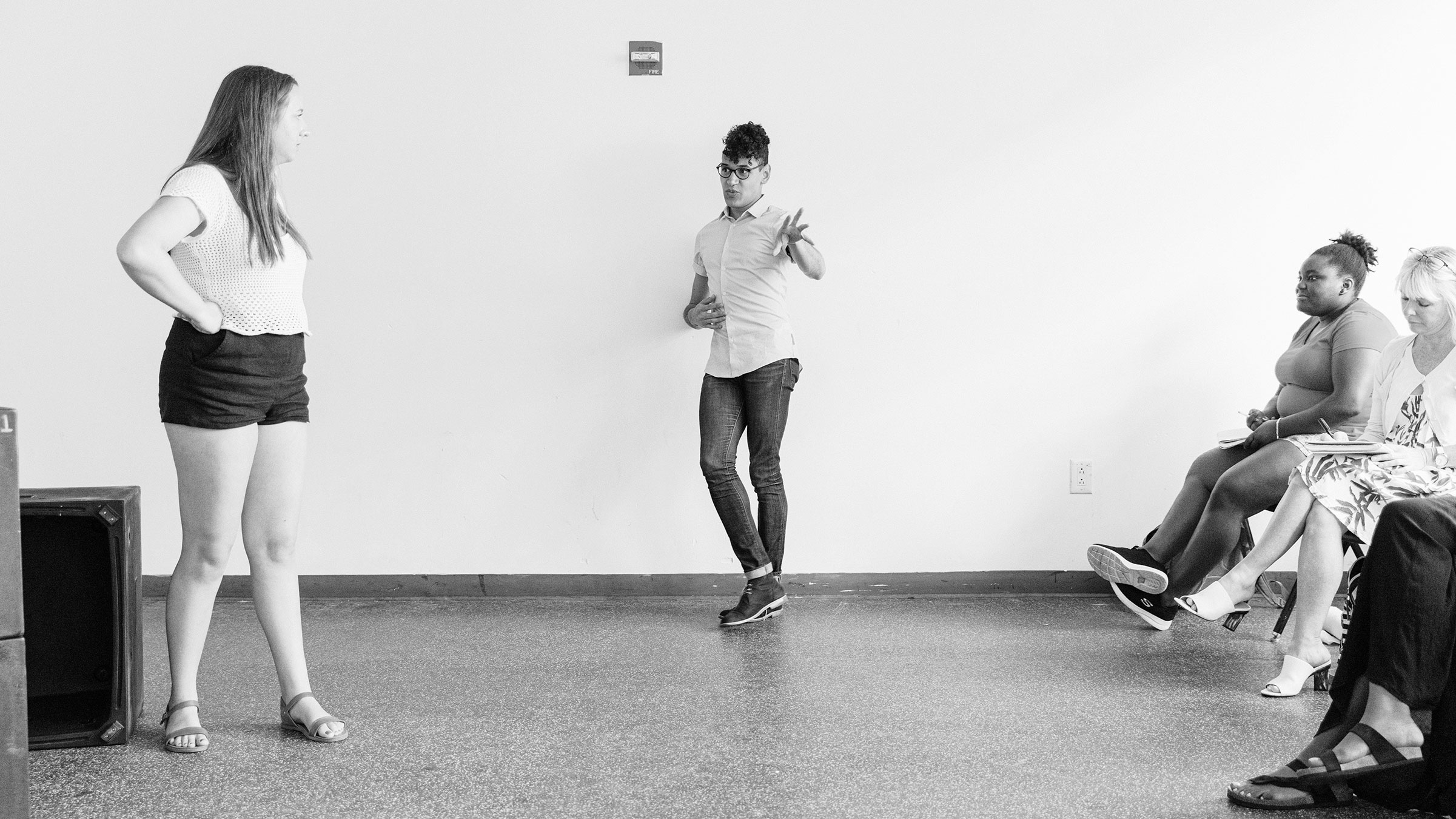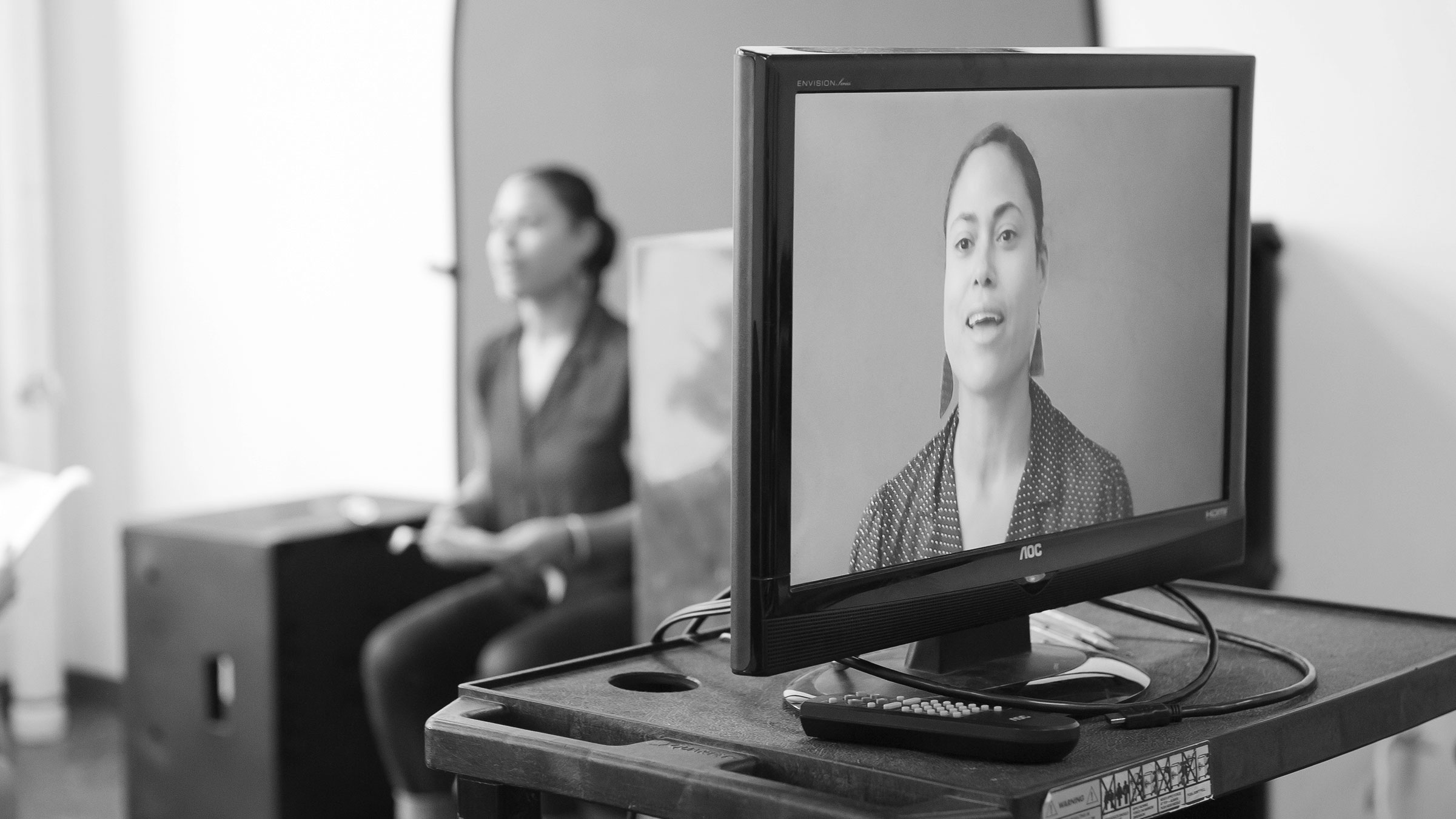 Audition Lab
Taught by todd thaler
feb 16 – mar 9 | tUESDAYS, 7-10pm et
Now remote via the zoom platform.
This workshop is perfect for all actors looking to make the most out of every on-camera audition, self-tape and pilot season by immediately applying these tips and techniques. This is an exclusive opportunity for the serious actor to experience casting sessions with a professional feature film and television casting director, Todd Thaler. Todd's class sharpens and improves an actor's on-camera acting skills, starting with demystifying the audition process. Receive coaching on the skills necessary to quickly and easily gather information needed to give your best performance and prevent self-sabotage. This workshop includes: audition sides, cold reads, general auditions and interviews, scene coaching and video playback. And, in addition to live, real-time auditioning, actors will self-tape between class meetings and review their tapes in class.
Tuition: $325
SOLD OUT! Technique Lab I

jan 25 – mar 22 | mondays, 7-9PM ET
NO CLASS Feb 15
Now remote via the zoom platform.
An 8 week introduction to the Atlantic Technique. Learn how to analyze a scene, play the action truthfully, and maintain an emotional connection to your scene partner. Together this results in strong and compelling performance choices. Exercises will be drawn from Script Analysis and Moment Lab, two fundamental classes in the Atlantic training. Outside rehearsal time is required between the weekly classes. Application and interview required.
Tuition: $395
Technique Lab II

APR 6 – may 25 | tuesdays, 7-9PM ET
Now remote via the zoom platform.
This advanced Scene Study in 8 weeks builds upon the skills developed in Technique Lab I (LVL I). Actors in this advanced technique class will expand their understanding and implementation of the Atlantic Technique by taking a deep dive into longer scene work and play analysis. Actors will work to strengthen their relationship to a play through extensive analytic work designed to bring greater specificity to their choices. Focus will be on integrating analytic skills with an emphasis on moment-to-moment stamina, and working with the teachers as a director. Outside rehearsal time is required between the weekly classes.
Pre-Requisite: Successful completion of Technique Lab I, Summer Intensive, or Spring Comprehensive, and a teacher recommendation required.
Tuition: $395
Technique Lab III

Spring 2021 dates TBA
This 6-week class will focus on polishing skills gained in Technique Lab I and Technique Lab II by expanding their application to monologues and film/tv material.
During the first 7 meetings actors work on monologue material with faculty member Karen Kohlhaas – choosing pieces that suit them for auditions. They apply the analytical skills they've gained in previous Atlantic technique classes and fully block the material, making it audience-ready. This portion culminates in a workshop performance open to guests of the class.
The next 5 meetings look at the technique and its application to film and television material led by faculty member Jen Rau. Actors work on scenes written for the screen to develop skills that prepare them to audition and work in the Film/TV industry.
Outside rehearsal time is required between the weekly classes. The class is kept to an intimate size to maximize individual attention. Pre-Requisite: Successful completion of LVL II and teacher recommendation required.
Graduates who have successfully completed all 3 levels of Technique Labs and have a strong teacher recommendation are eligible for an exclusive audition opportunity for a panel of Atlantic Theater Company Artistic staff.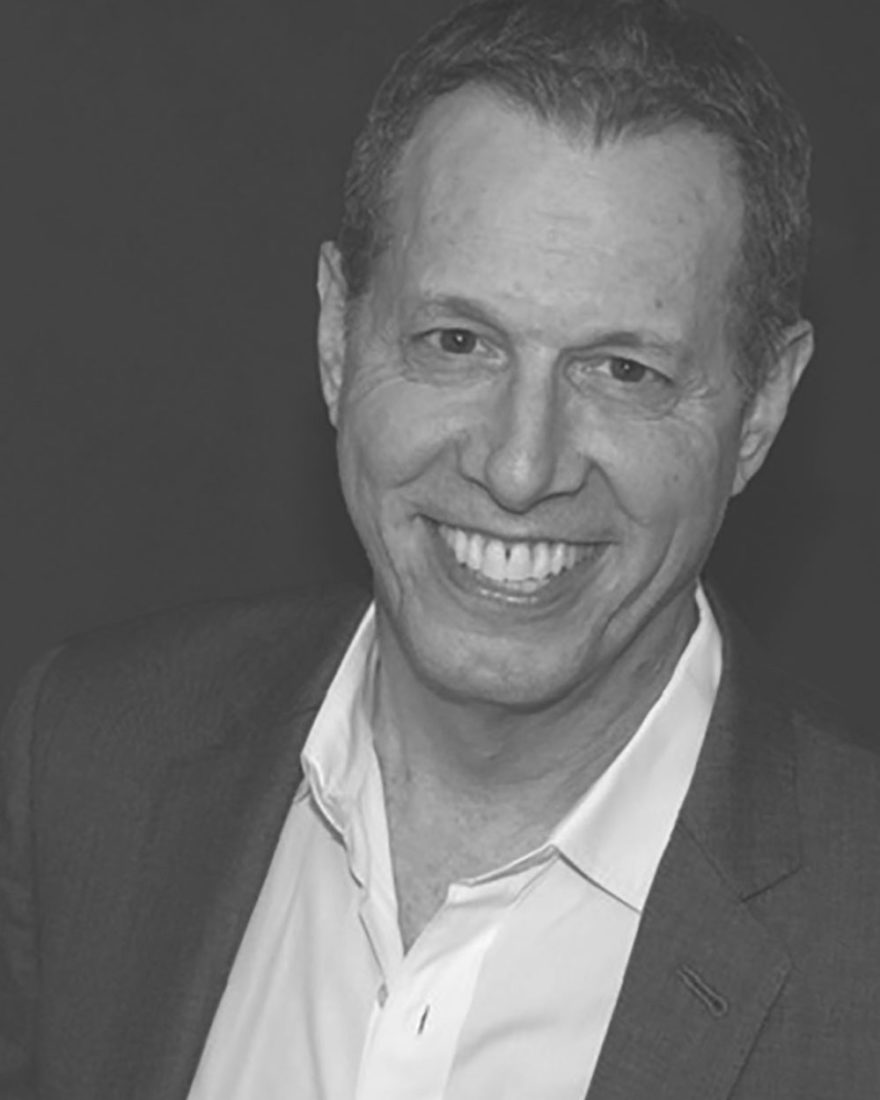 Jack Bowdan
Jack Bowdan. Most recently, Jack was the Casting Associate on the Fox series Prodigal Son (Season 1) and the CBS pilot and series, The Code. Other television includes the series New York News, Going to Extremes, and I'll Fly Away, as well as a number of television films and many pilots for Warner Brothers Televison, Sony Television and Columbia Pictures Television. Films include Dreamgirls, Chicago, and Everything Relative.
With Jay Binder Casting, Jack was involved in the casting of many Broadway shows, including the plays Brighton Beach Memoirs/Broadway Bound (Revival), The 39 Steps, Journey's End, Who's Afraid of Virginia Woolf (Kathleen Turner/Bill Irwin), The Last Night at Ballyhoo and Lost in Yongers, among many others. Broadway musicals include Jerome Robbins' Broadway, The Times They Are-A-Changin', Urban Cowboy and others.
Jack has also cast many Off Broadway plays and worked at major regional theatres across the country, including Hartford Stage, The Long Wharf, A.C.T., Old Globe, and the Mark Taper Forum (among many others).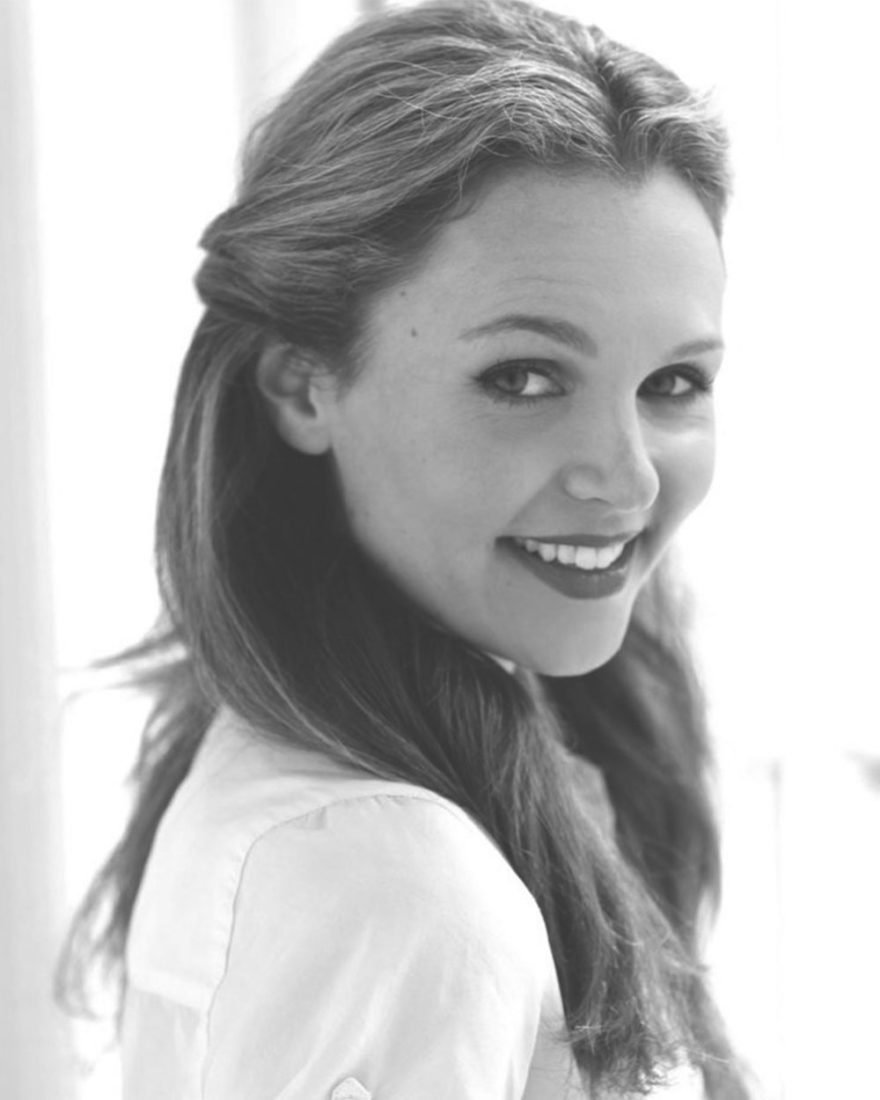 Michelle Capor
Michelle Capor is NY Based an actor, improvisor and stand up comedian. A native of Oakland, California who enrolled in Atlantic's Full Time Conservatory upon reading a copy of David Mamet's True and False. Michelle has trained at the UCB and PIT improv theaters and is a regular performer on Caroline's Comedy Club New Talent Night. Michelle teaches in both the Staging Success and Teen Acting Programs. Her favorite rolls have included playing Liza Dolittle in Pygmalion and Catherine in Boston Marriage.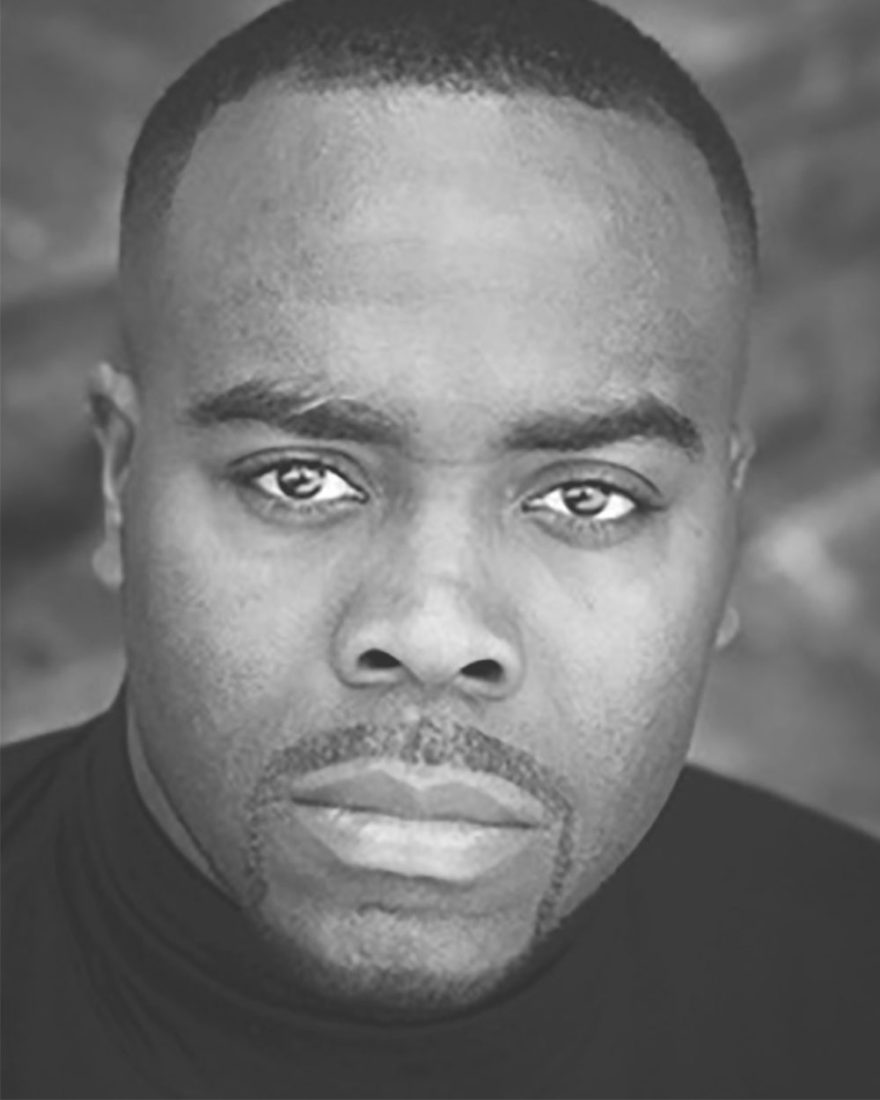 Ricardo Coke-Thomas
Ricardo Coke-Thomas. Hailing from London, England, Ricardo landed in the US in 2018, leaving behind a budding career on London's West End; playing roles such Simba in Disney's THE LION KING, Donkey in SHREK THE MUSICAL for DreamWorks, Tyrone Jackson in FAME and Lucky Gordon in the world premiere of the musical STEPHEN WARD composed by Andrew Lloyd Webber.
Now a swing and understudy on THE BOOK OF MORMON, both the Broadway & National Tour sectors, Coke-Thomas has gone on to thrive on American soil, while continuing to run Square Mile Management; a boutique theatrical agency he founded in 2013, in the heart of London, representing performers in all aspects of show business.
A proud Alumni of Middlesex University and Sylvia Young Theatre School. His love for performing led him to the world of education, where he taught dance and Audition Technique at Italia Conti Academy of Theatre Arts in London for 6 years.
Other favorite credits include HAIRSPRAY, FELA!, MA RAINEY'S BLACK BOTTOM, ONE LOVE: THE BOB MARLEY MUSICAL, THE PAJAMA GAME, OLIVER, A CHORUS LINE, and JOSEPH AND THE AMAZING TECHNICOLOR DREAMCOAT both on stage and on film alongside Donny Osmond. Films: Age of Ultron, Gulliver's Travels.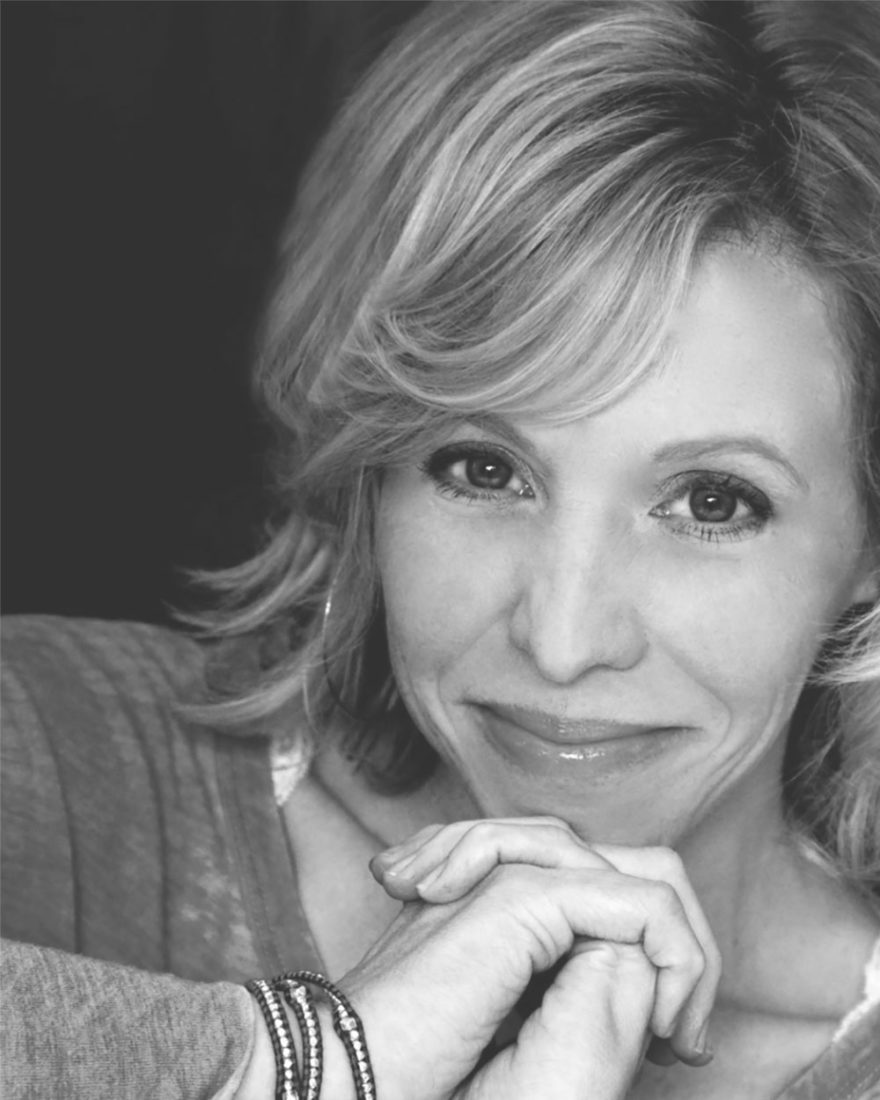 Maddie Corman
Maddie Corman is an award winning teacher/actor/writer living in NYC. Maddie has taught at NYU, Atlantic and privately. As an actor, Maddie began her career as a teenager, starring in After School Specials and the seminal 80's movies SEVEN MINUTES IN HEAVEN and SOME KIND OF WONDERFUL. A Phi Beta Kappa graduate of Barnard College, Maddie was a series regular on MR. PRESIDENT starring George C Scott, ALL AMERICAN GIRL and ALMOST THERE. Her many guest roles include all 3 LAW&ORDERs, CURB YOUR ENTHUSIASM, DAMAGES, RESCUE ME, SMASH, THE GOOD WIFE, PERSON OF INTEREST, NURSE JACKIE, GIRLS, DIVORCE ,ODD MOM OUT, and HIGH MAINTENANCE. She has recurring roles on YOUNGER and MADAME SECRETARY. TV films: JENIFER, DEAR DUMB DIARY and WHEN WE RISE. Maddie's films include : WONDERWHEEL, TALLULAH, 5 FLIGHTS UP, WHAT MAISIE KNEW, PEACE LOVE & MISUNDERSTANDING, MORNING GLORY, SUNSHINE CLEANING, IRA & ABBY , BEER LEAGUE, WHAT HAPPENS IN VEGAS, I THINK I DO, PCU, MY NEW GUN, SWINGERS, and FORD FAIRLANE. Maddie is Lady Aberlin to Tom Hanks' Mr. Rogers in the recently released A BEAUTIFUL DAY IN THE NEIGHBORHOOD. Maddie's extensive NYC theatre credits include; Broadway productions of Geoffrey Naufft's Tony nominated NEXT FALL, and Roundabout Theatre's revival of PICNIC. Off-Broadway Maddie has been seen in the Obie award winning APPROPRIATE by Brendan Jacobs Jenkins at The Signature, Nora and Delia Ephron's LOVE LOSS and WHAT I WORE, Wendy Wasserstein's ISN'T IT ROMANTIC and at Lincoln Center the world premiere of Richard Greenberg's THE BABYLON LINE. She wrote, co-directed and stars in the short film HOW WAS YOUR DAY which was selected by Tribeca Film Fest for their "Watch this short" series. Maddie was selected to be a Playwright in Residence at NY Stage and Film where she developed her first full length play, ACCIDENTALLY BRAVE. Daryl Roth then produced the play in NY at her DR2 theatre and the solo piece had a critically acclaimed run at the DR2 . Maddie was nominated for the Outer Critics Circle award and she won the Off Broadway Alliance award for best solo performance. ACCIDENTALLY BRAVE will have it's West coast premiere in the fall.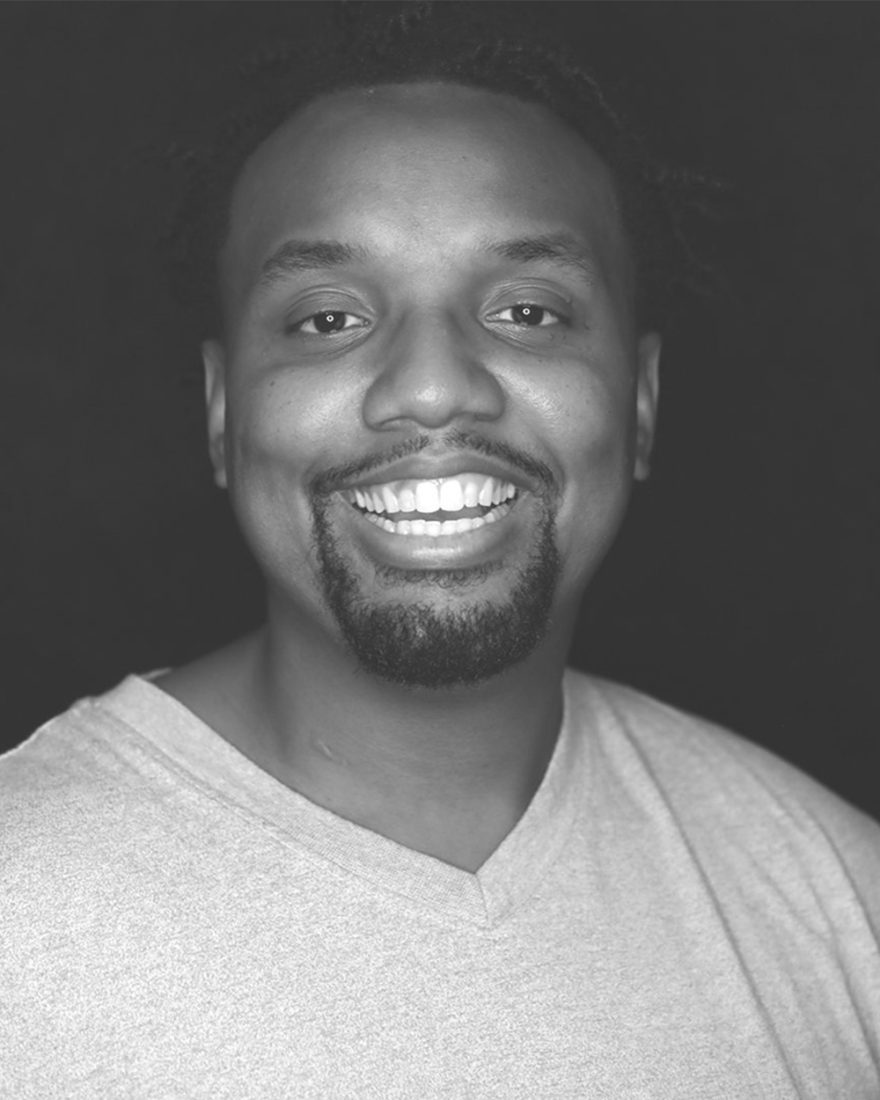 Anthony Holiday
ANTHONY HOLIDAY, also known as "Holiday," is currently attending the Yale School of Drama. Upon graduation, he will receive a Masters in Acting. Holiday has been seen in productions of Ain't No Dead Thing (Charles) by A.K. Payne, Mr. Burns by Anne Washburn (Homer, Marge), Measure for Measure (Claudio), Locust (Amos) by Chris Gabo, and Lenny's Fast Food Kids Gang (Walter) by Angie B. Jones under the conglomerate of his professors, cohort and school-mates. Holiday is also a recent graduate of the Atlantic Acting School's Conservatory Program. Credits at Atlantic include The Last Days of Judas Iscariot (El Fayoumy) by Stephen Adly Guirgus, and the Atlantic for Kids production This Girl Laughs, This Girl Cries, This Girl Does Nothing (Fleeing Villager/City Man 1) by Finnegan Kruckmeyer. Holiday is an Ensemble Director for Breaking Walls a global youth collective and has been a mentor and teaching artist in Atlantic's Staging Success program. Holiday was born and raised in New Jersey and is also a graduate of Brookdale Community College where he received his Associates Degree in acting/humanities.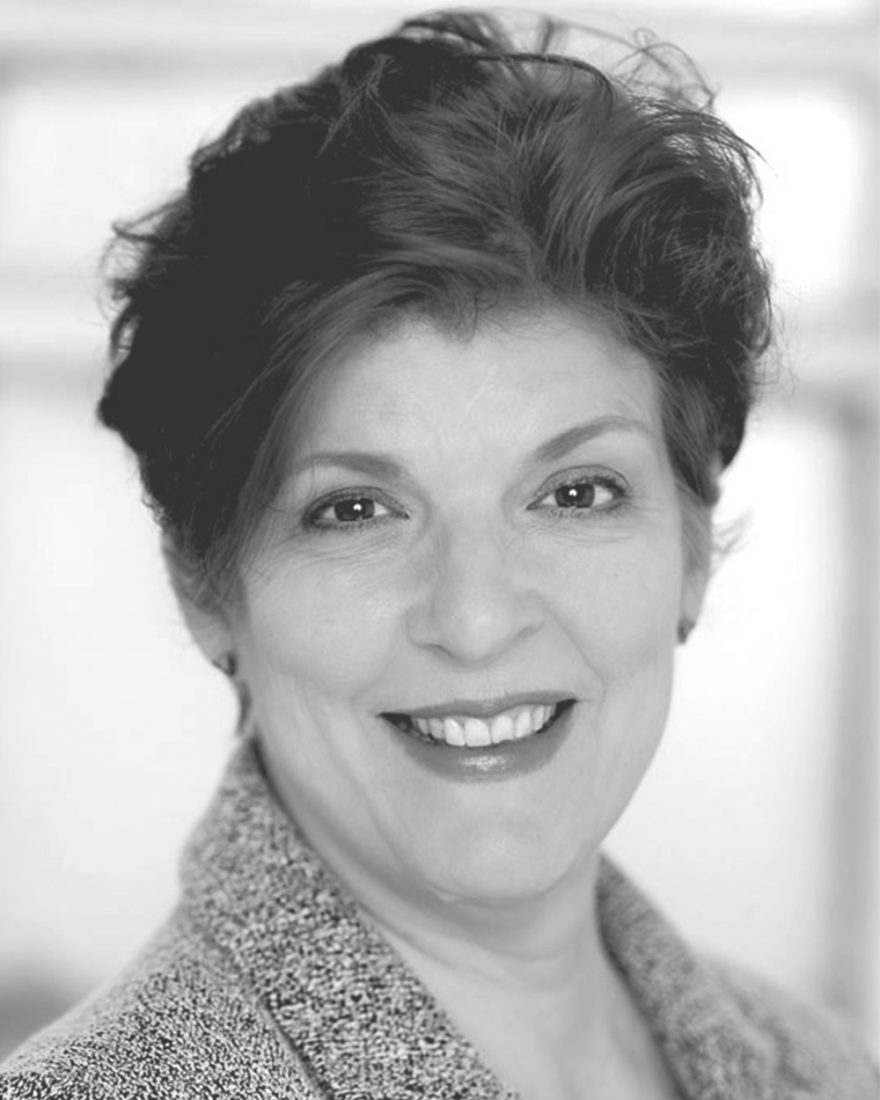 Karen Kohlhaas 
Karen Kohlhaas is a New York-based theater director, teacher, author, and filmmaker. Director: Karen is a founding member of Atlantic Theater Company, where her credits include mainstage and Atlantic Stage Two productions by Harold Pinter, David Mamet, Annie Baker, Keith Reddin, Shel Silverstein and Kate Moira Ryan, and shorts by Hilary Bell, Joe Penhall, Kia Corthron, and many others. She has also directed for the New York Shakespeare Festival/Public Theater, Naked Angels, Ensemble Studio Theatre, New York Live Arts, 24 Hour Plays on Broadway, the Alley Theatre, Houston, New Dramatists, Menagerie Theatre in Cambridge, UK, The Culture Project, Practical Theater Co. in Sydney and others. Teacher: Karen has over 30 years teaching experience and is a senior teacher at Atlantic Acting School. She teaches her own NYC classes in The Monologue Audition; Fearless Cold Reading & Audition Technique; Advanced Acting; and Directing. She has taught guest workshops around the country and internationally including USC, Drama, Inc of Atlanta, Austin Shakespeare, University of Houston's 3-summer MFA in Theater Education, Florida International University, Theater Educators of Texas Association, Oklahoma City University, University of Central Oklahoma, Colorado College, Seattle University, Baldwin Wallace University, the University of the South at Sewanee, Rose Bruford College, UK and others. She also teaches Monologue Teacher Training to university and high school teachers. Author: Karen's books and DVD are The Monologue Audition: A Practical Guide for Actors (foreword by David Mamet and a Backstage Must-Read); How To Choose A Monologue For Any Audition; The Monologue Teacher's Manual; and, The Monologue Audition Video (DVD). Filmmaker: Karen's short films include two with acclaimed performer/playwright Taylor Mac, several short documentaries, and she is currently finishing a feature documentary about Tennessee Williams in the Mississippi Delta. (www.TennWmsDelta.com). She is the founder and curator of the Tennessee Williams Rectory Museum in the former Clarksdale, Mississippi rectory rooms once occupied by Williams and his family (www.TennesseeWilliamsRectoryMuseum.com), and co-director of the Mississippi Delta Tennessee Williams Festival (www.DeltaWilliamsFestival.com).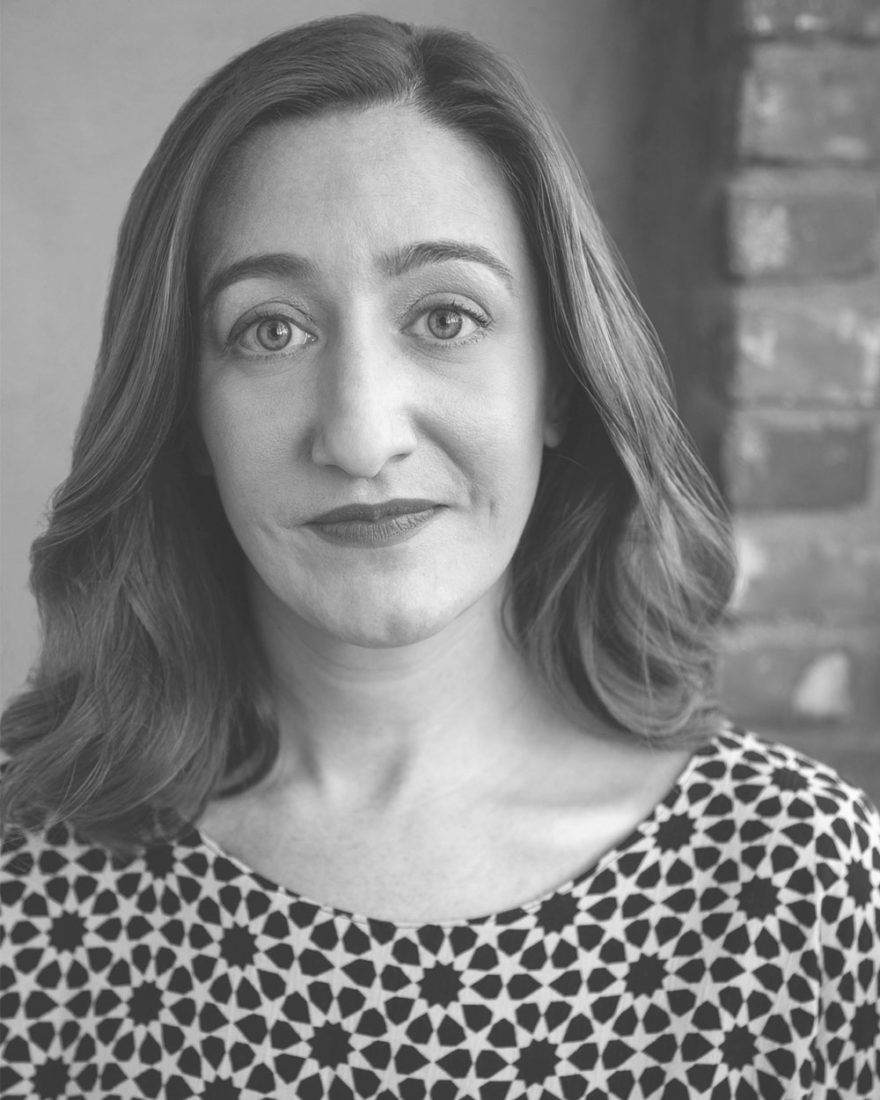 Jacquelyn Landgraf
Jacquelyn Landgraf acts, writes, and directs across various mediums and genres, and recently moved from New York City to Los Angeles. Jacquelyn is the creator and writer of the serial fiction podcast It Makes A Sound on the Night Vale Presents/PRX network, and the voice of Deirdre Gardner. She produced (with sound engineer Vincent Cacchione and composer Nate Weida) the original soundtrack album of the show, Wim Faros: the Attic Tape, which charted on iTunes and Amazon in its debut week. She has been a podcast panelist at Austin Film Festival, IFC Center, and the NYPL Performing Arts Library. As an actor, she has performed and toured extensively on Off-Broadway, downtown, cabaret, and regional stages. She is an alumna of the New York Neo-Futurists, the prolific writer/performers of Too Much Light Makes the Baby Go Blind and The Infinite Wrench. Jacquelyn is on the acting faculty of the Atlantic Acting School in New York City, where she is a Master Teacher of Practical Aesthetics. She taught Script Analysis for Atlantic's NYU Studio, working intensively with the Tisch School of the Arts undergraduate actors for nearly fifteen years. Jacquelyn frequently works on project development with screenwriters, playwrights, and directors, including as script/creative consultant to Bank Street Films. She teaches performance and writing workshops throughout the country and internationally, including: Williamstown Theatre Festival, The Austin Film Festival; The United States Department of State; Brave Studios, Melbourne, Australia; Hollins University M.F.A. Dance Residency in Berlin, Germany; Roadmap Writers; The Susan Marshall Dance Company; Brooklyn College; NYU Gallatin; Boston University; London's Central Film School; and Improv Olympic West. Her short plays and writings are published in 225 Plays by the New York Neo-Futurists; How To Be A Grown Up: the Complete and Definitive Answer; and Loose Lips.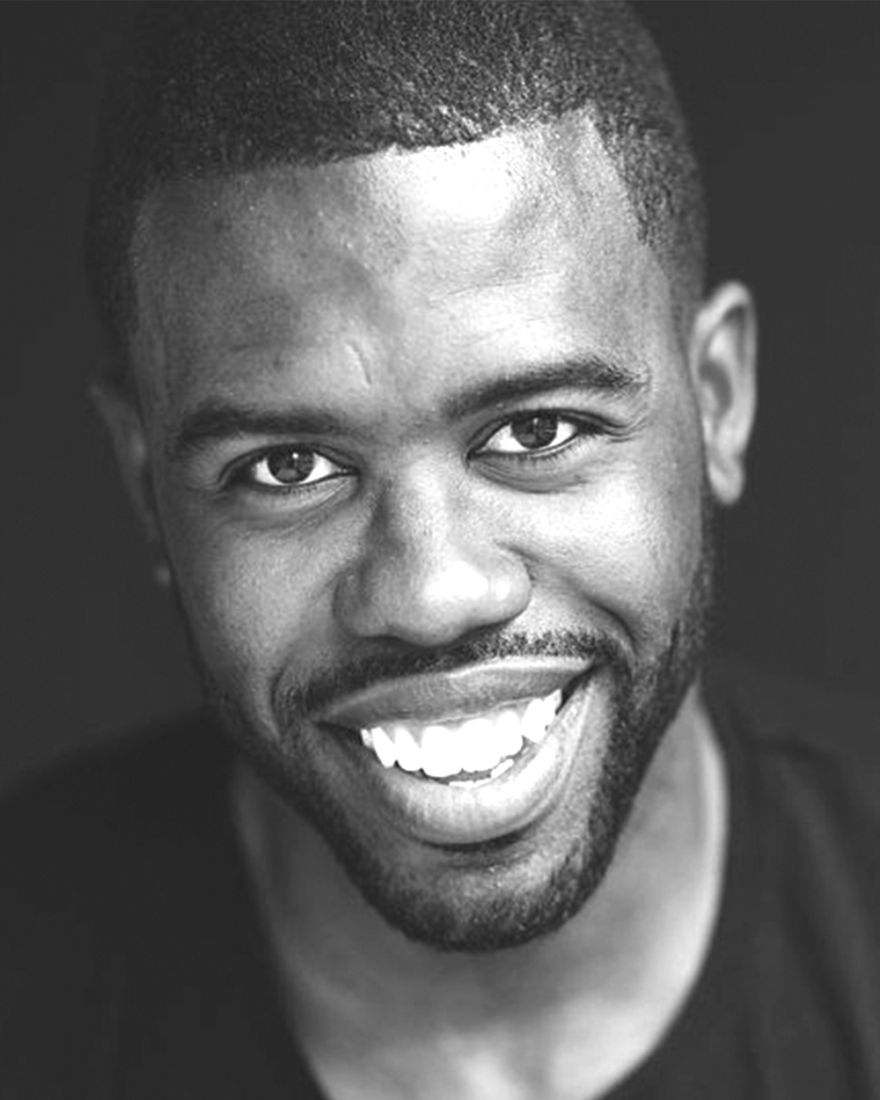 Quentin Lee Moore
Quentin Lee Moore attended Atlantic Acting School's Evening Conservatory and made his NYC stage debut in the production of Do You Roll Over in the Night at the Linda Gross theater at the completion of his training. He has since appeared in the original short play Woman Illusion (Theater for the New City) and Stepping Through Blood (New Perspectives Theater). He is currently deepening his Atlantic roots through training as a voice coach under Katie Bull and teaching in the high school program, Staging Success. Quentin graduated from the University of South Carolina where he majored in biology/pre-med and minored in psychology where he also earned several All-American honors as a standout track and field athlete. He is a NYC transplant from Chesapeake, VA. He is exceedingly grateful to be a part of the Atlantic Theater team.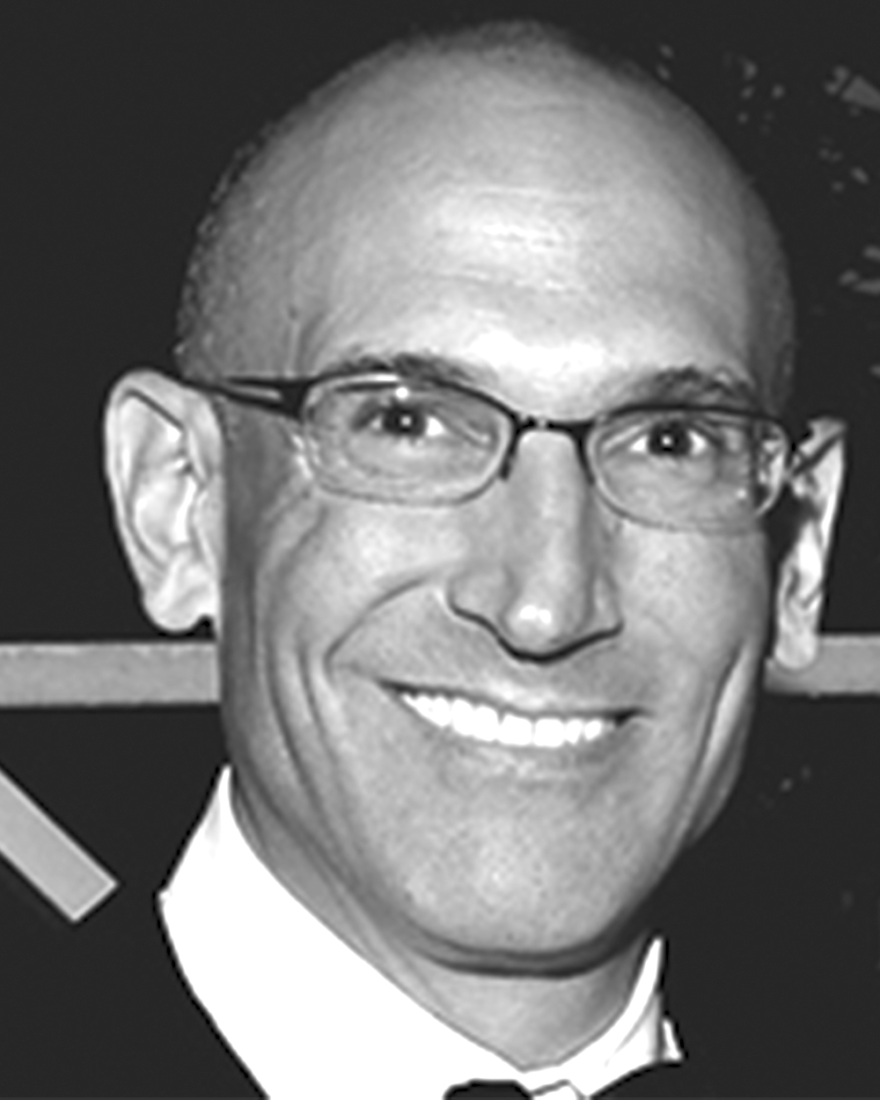 Todd Thaler 
Todd Thaler is a prolific Film & Television Casting Director, teacher, (NYU/Tisch School of the Arts, Columbia University, Brooklyn College, Atlantic Acting School), and private acting coach. Among many others, he served as Casting Director on Sidney Lumet's Running On Empty, Luc Besson's The Professional, Todd Field's Little Children, Ed Harris' directorial debut, Pollock, Barbra Streisand's The Mirror Has Two Faces, James Foley's Perfect Strangers, Stacy Cochran's My New Gun and Boys, Irwin Winkler's Night And The City, John McNaughton's Mad Dog & Glory, Gavin O'Connor's Tumbleweeds, James Mangold's Heavy and Cop Land, Wayne Wang's Because of Winn-Dixie and Maid in Manhattan, and all the films of John Turturro: Mac, Illuminata, Romance & Cigarettes and Fading Gigolo. Television projects include: TBS' "Are We There Yet?," Peter Berg's "Wonderland," and NBC's "Ed" for which he was nominated for an Emmy Award.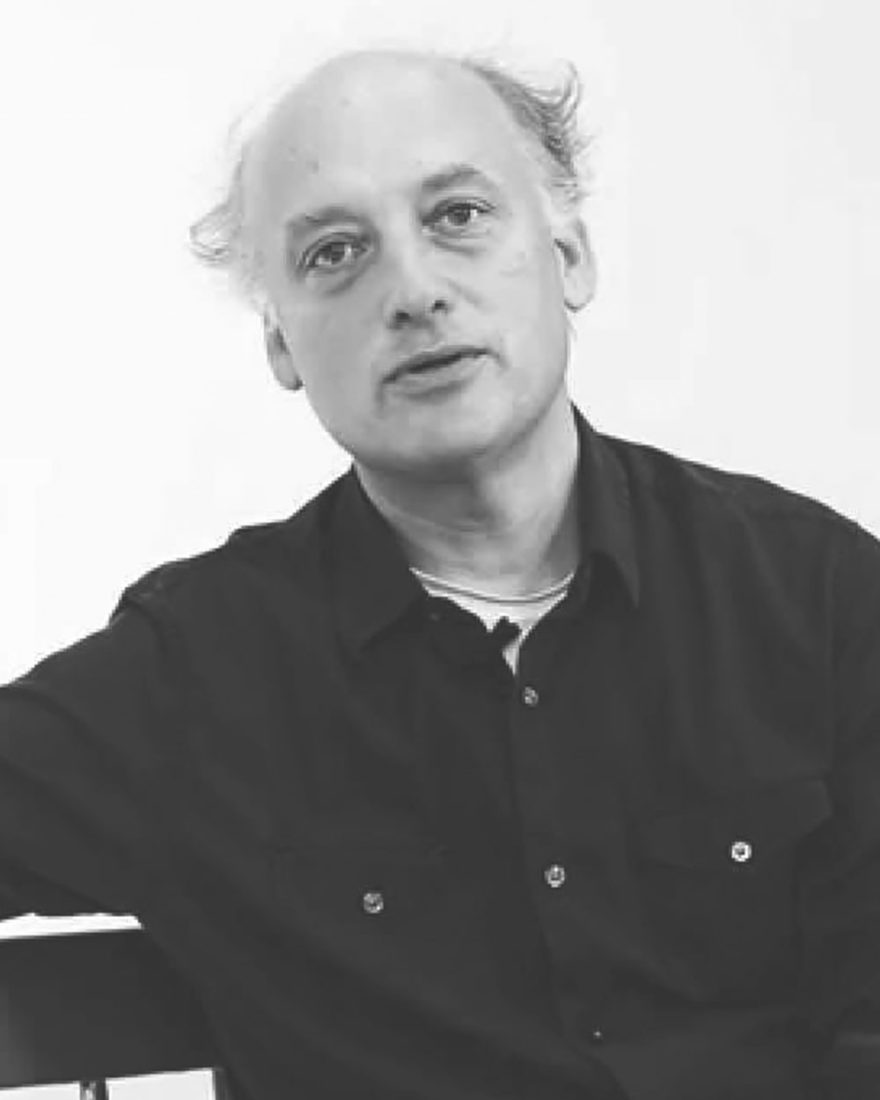 Frank Wood
Frank Wood has taught with Maddie Corman once before for the Atlantic Theater in a class that laid the groundwork for this collaboration; he has been an adjunct professor at NYU's New Studio on Broadway where Maddie joined him there as a co-teacher and replacement for two semesters. He was in the middle of six week run of Richard Greenberg's The Perplexed at the Manhattan Theater Club when the pandemic interrupted. Before that he received the Tony Award and the Drama League Award for Sideman. Broadway: The Great Society; Network; The Iceman Cometh; Clybourne Park; August: Osage County; Born Yesterday; Hollywood Arms. Off-Broadway: In The Blood; Can You Forgive Her; The Babylon Line; The Nether; Angels in America; Spring Awakening. Film: Joker; Detroit; Gold; St. Vincent; Changeling; Taking of Pelham 123; Dan in Real Life; Thirteen Days; Pollock; People I Know; In America; Down to You; Royal Tennenbaums. TV: "Prodigal Son"; "Blacklist"; "The Get Down"; "The Night Of"; "Mozart in the Jungle"; "Newsroom"; "Younger"; "The Good Wife"; "Modern Family"; "Elementary"; "Blue Bloods"; "The Knick"; "Girls"; "Flight of the Conchords"; "Grey's Anatomy"; "Sopranos"; "Law & Order: SVU". Regional: Goodman Theatre; ACT; Long Wharf Theatre; Hartford Stage; Williamstown Theatre Festival; Cincinnati Playhouse; Arena Stage, DC; Mark Taper Forum; New York Stage & Film. Education: BA, Wesleyan University; MFA, NYU Graduate Acting Program.