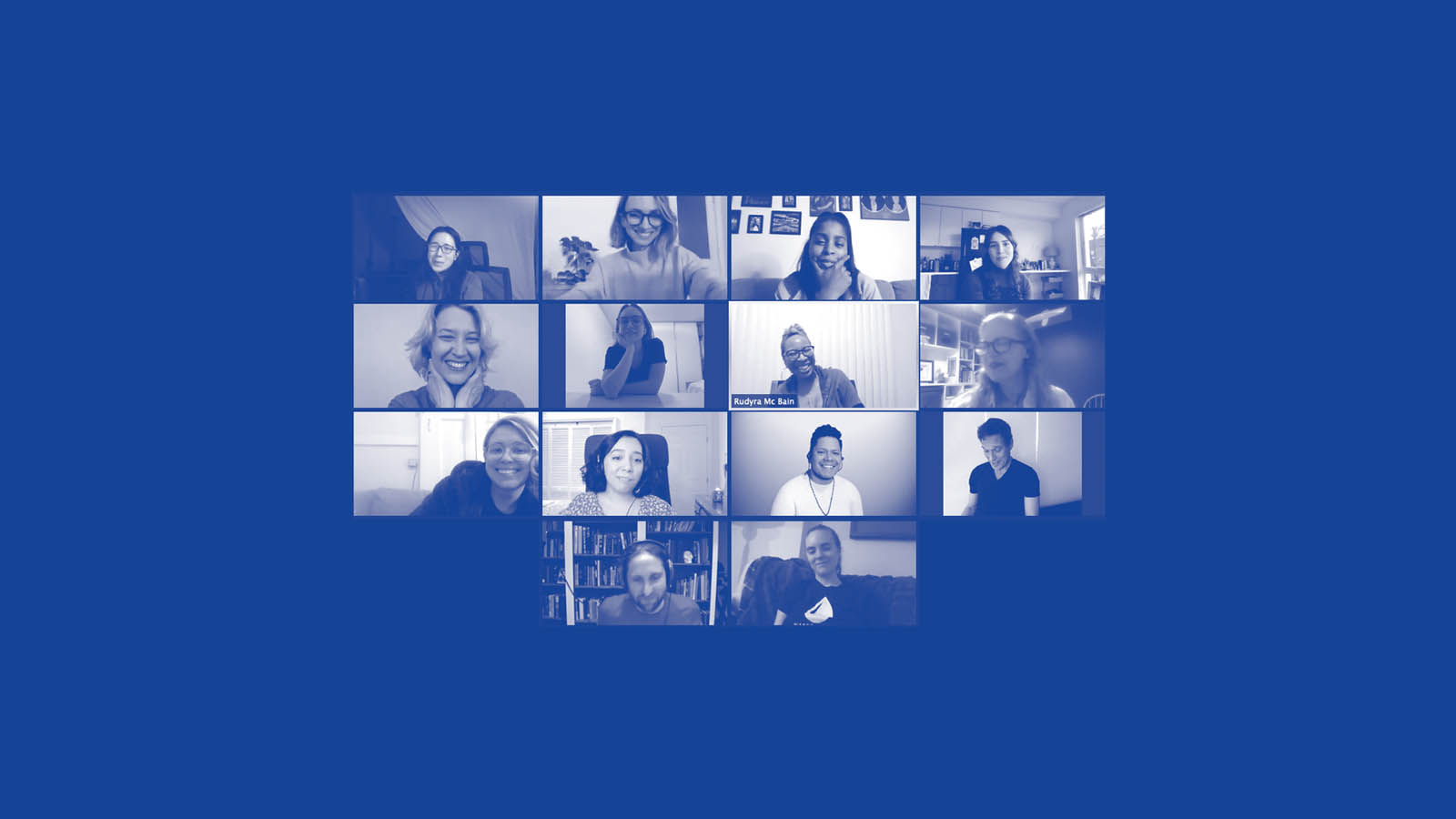 February 1 – June 16, 2022
tuesdays, wednesdays & Thursdays
6pm – 10:30pm ET
Tuition: $7,950
Applications for 2022 have closed.
Stay tuned for more information
about joining us in 2023!
Calling seasoned artists of all walks of life! This brand new part-time, 5-month program is tailored to the ambitious artist, actor and educator eager to broaden their network and their creative mind.
Global Conservatory Training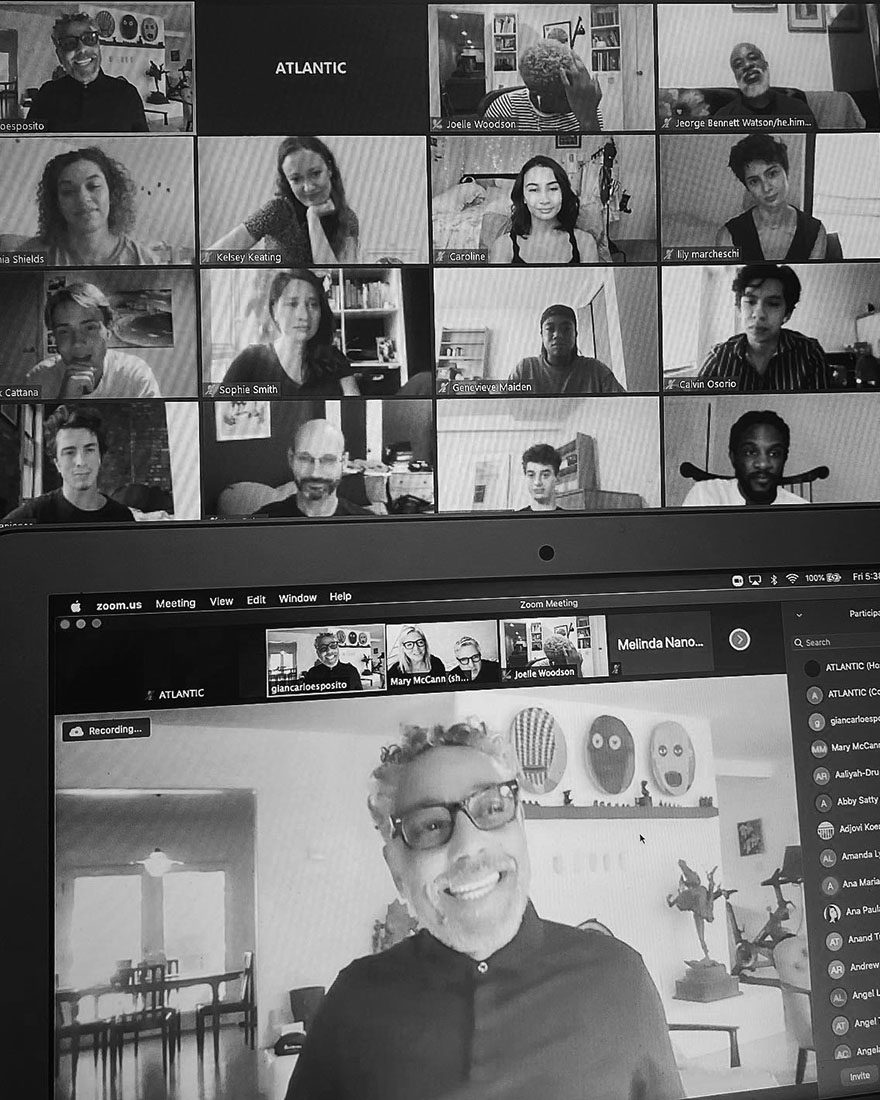 Rooted in multicultural perspectives on performance methodology, this remote program draws from Atlantic Acting School and Atlantic Theater Company's broad and diverse pool of working artists – from NY to LA, Argentina, Australia, London, and beyond! Over the course of three concentrated six-week trimesters, students will develop three distinct portfolio pieces – a self-scripted solo project, a film project, and a collaborative group project.
Advantages:
A working foundation of Practical Aesthetics
Access to Atlantic's broad network of working artists
3 portfolio projects (solo, film, group)
A review of portfolio materials by professional artists
A lifelong global artistic community
Trimester 1 | February 1 – March 10, 2022
Fundamentals of Practical Aesthetics: Script Analysis & Moment Lab
Global Perspectives: Monologue Methodology
Solo Portfolio: Self-Scripting
Film Portfolio: Intro to Visual Storytelling
Performance Project: The Narrative of Us
Trimester 2 | March 22 – April 28, 2022
Fundamentals of Practical Aesthetics: Script Analysis & Performance Technique
Global Perspectives: Scenework Methodology
Solo Portfolio: Theme & Variation
Film Portfolio: Scene & Perspective
Performance Project: Select, Adapt & Rehearse
Trimester 3 | May 10 – June 16, 2022
Fundamentals of Practical Aesthetics: Auditions
Global Perspectives: Performance Methodology
Solo Portfolio: Refine & Perform
Film Portfolio: Film, Edit & Polish
Performance Project: Rehearsal & Performance
Testimonials
"What better time than this? When our nation and our world is facing unprecedented change and shifts in perception and in the balance of power. When we need to show the world that people from such vastly different backgrounds can come together without derision, prejudice, agenda or indifference."
– Jeorge Bennett Watson, Atlantic Student
"Online learning with Zoom has proven to be more intimate, more fulfilling, and more creatively exuberant and artistic than I could have ever imagined. I am eternally grateful to this virtual platform, and to Atlantic, for providing such a rich, ongoing, safe-haven in which to cultivate, express, and further hone my craft."
– Steve Remeika
"I could not have imagined something like acting technique could be taught over Zoom, but after these 5 weeks I saw such a dramatic change in my work and performance, I now know it can be."
– Summer Intensive Student
2021 Global Virtual Conservatory Faculty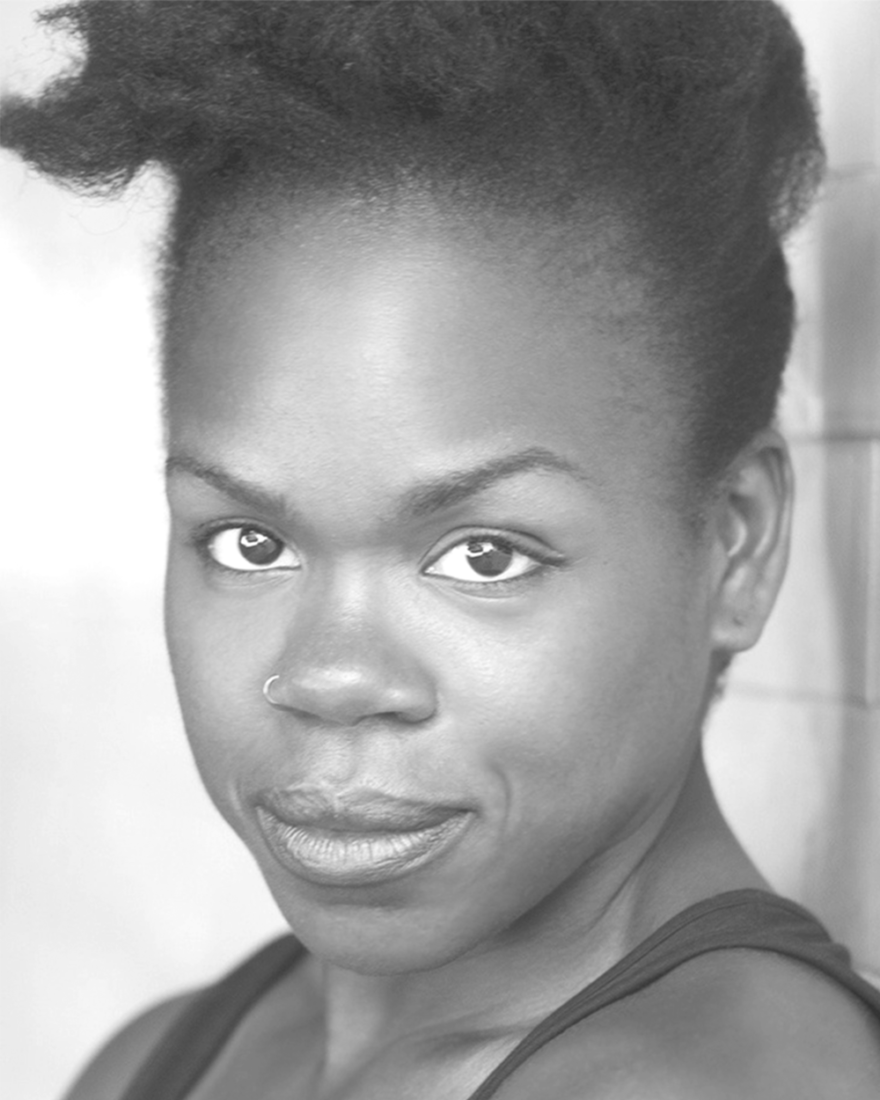 Ngozi Anyanwu
Global Perspectives
NGOZI ANYANWU. Education: University of California San Diego's (MFA Acting), Point Park University (BA). Acting: The Mark Taper Forum, La Jolla Playhouse, Rattlestick Theatre, "The Deuce," "DeadBeat," "Law & Order: SVU," "Women Who Kill." Playwrighting: Good Grief, Nike and The Homecoming Queen. Good Grief (Kilroy's List 2016, semi-finalist, Princess Grace) was presented as part of the Rising Circle Collective's 6th annual Ink Tank. Most recently, Good Grief won the Inaugural CTG/Humanitas Playwrighting Award and had a world premiere at the CTG/Kirk Douglas Theatre in the 2016-2017 season. Nike (Kilroy's list 2017) was recently presented as part of the National Black Theatre's Keep Soul Alive Monday Reading Series and The New Black Fest in conjunction with The Lark Playwrighting Development Center. The Homecoming Queen (2017 Kilroy's List, Leah Ryan Finalist) was developed at Space on Ryder Farm, The Fire This Time's Inaugural's Writers group, Page 73's summer residency, The New Harmony Project, Rattlestick's actors/writers Lab and New York Stage and Film. Anyanwu is also a recipient of the Djerassi Artist Residency, as well as Space on Ryder Farm, LCT Playwrights Residency and The Founders Award with New York Stage and Film. Anyanwu is currently commissioned by The Old Globe and Atlantic Theater Company.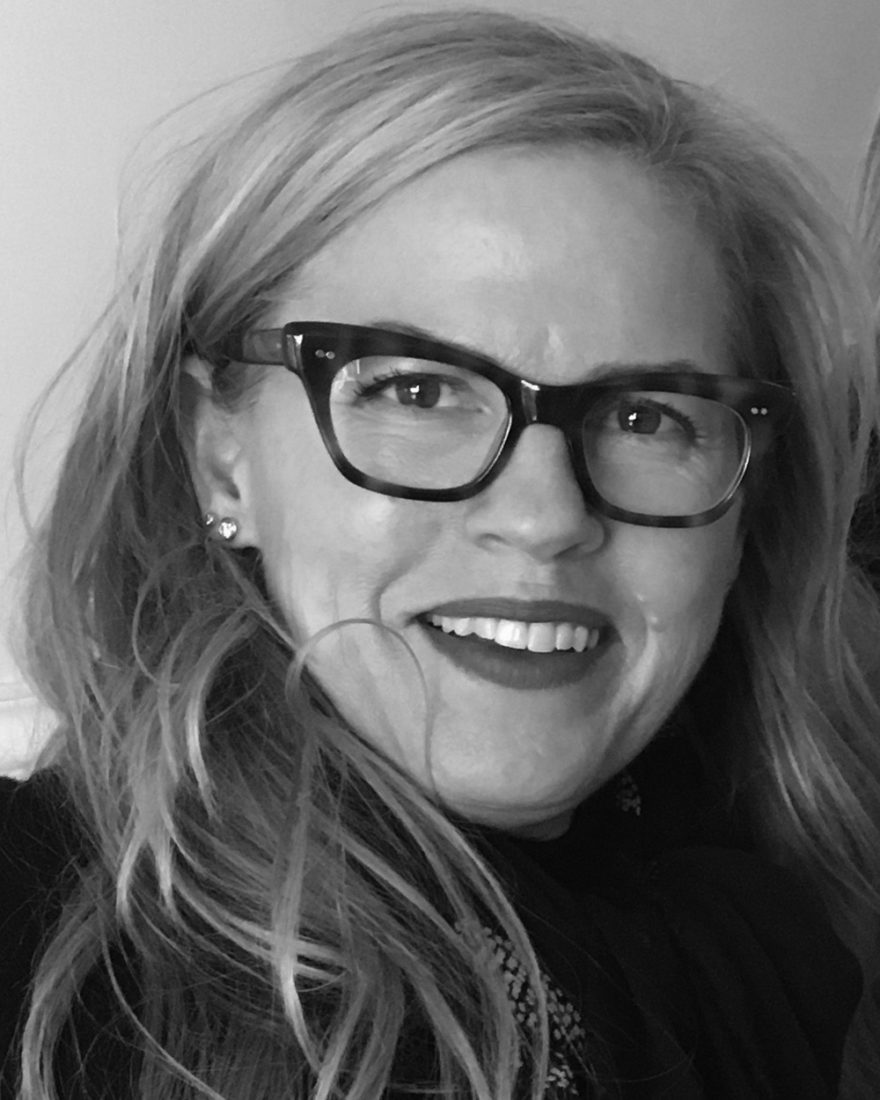 Melissa Bruder
Fundamentals of Practical Aesthetics
Melissa Bruder is a Founding Ensemble Member of the Atlantic Theater Company/Atlantic Acting School, since the company's earliest days in the 1980s. She has been working with and teaching the Practical Aesthetics acting technique for over 35 years. She is Director of Practical Aesthetics Australia, the official annex of Atlantic "Down Under," and is based in Sydney, Australia, where she has taught professionally and worked in the film and TV industry as a dialogue and dialect coach for over 20 years. Melissa is a native New Yorker, a graduate of NYU Tisch/Stella Adler Conservatory, and co-author of A Practical Handbook for the Actor.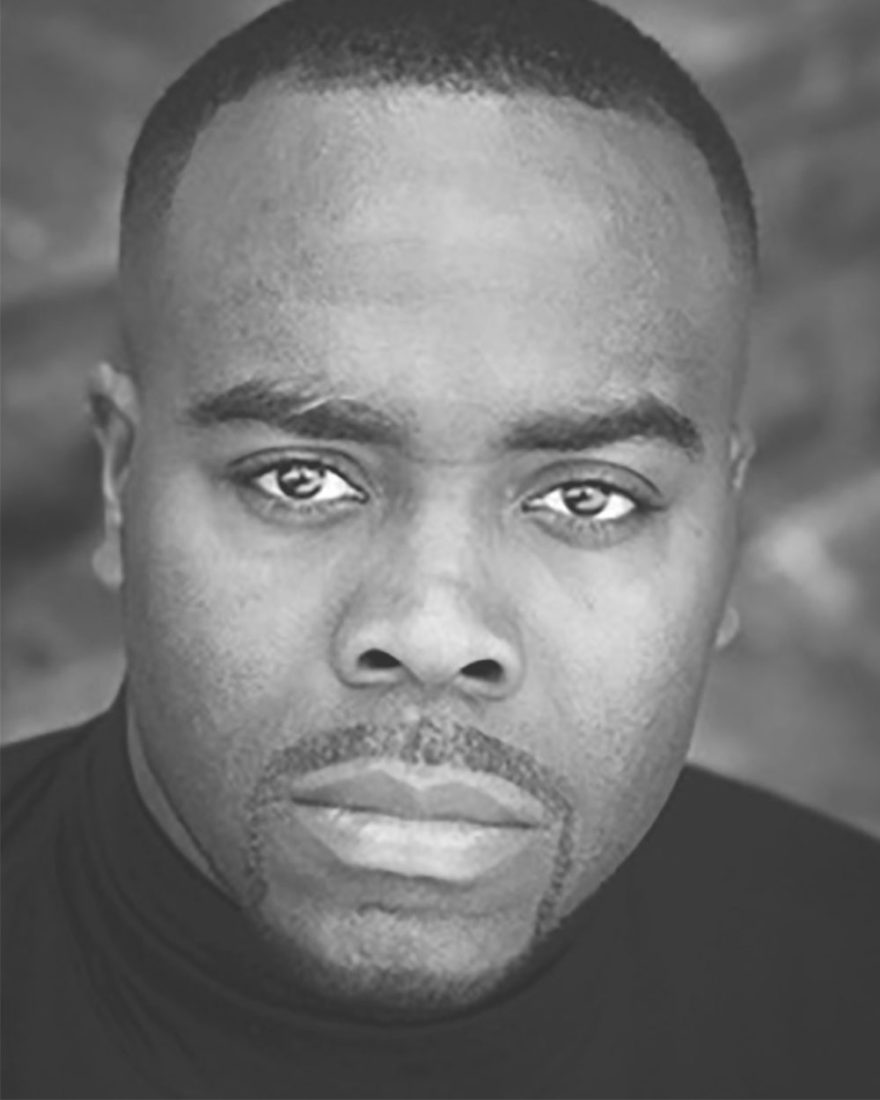 Ricardo Coke-Thomas
Industry & Audition
Ricardo Coke-Thomas. Hailing from London, England, Ricardo landed in the US in 2018, leaving behind a budding career on London's West End; playing roles such Simba in Disney's THE LION KING, Donkey in SHREK THE MUSICAL for DreamWorks, Tyrone Jackson in FAME and Lucky Gordon in the world premiere of the musical STEPHEN WARD composed by Andrew Lloyd Webber.
Now a swing and understudy on THE BOOK OF MORMON, both the Broadway & National Tour sectors, Coke-Thomas has gone on to thrive on American soil, while continuing to run Square Mile Management; a boutique theatrical agency he founded in 2013, in the heart of London, representing performers in all aspects of show business.
A proud Alumni of Middlesex University and Sylvia Young Theatre School. His love for performing led him to the world of education, where he taught dance and Audition Technique at Italia Conti Academy of Theatre Arts in London for 6 years.
Other favorite credits include HAIRSPRAY, FELA!, MA RAINEY'S BLACK BOTTOM, ONE LOVE: THE BOB MARLEY MUSICAL, THE PAJAMA GAME, OLIVER, A CHORUS LINE, and JOSEPH AND THE AMAZING TECHNICOLOR DREAMCOAT both on stage and on film alongside Donny Osmond. Films: Age of Ultron, Gulliver's Travels.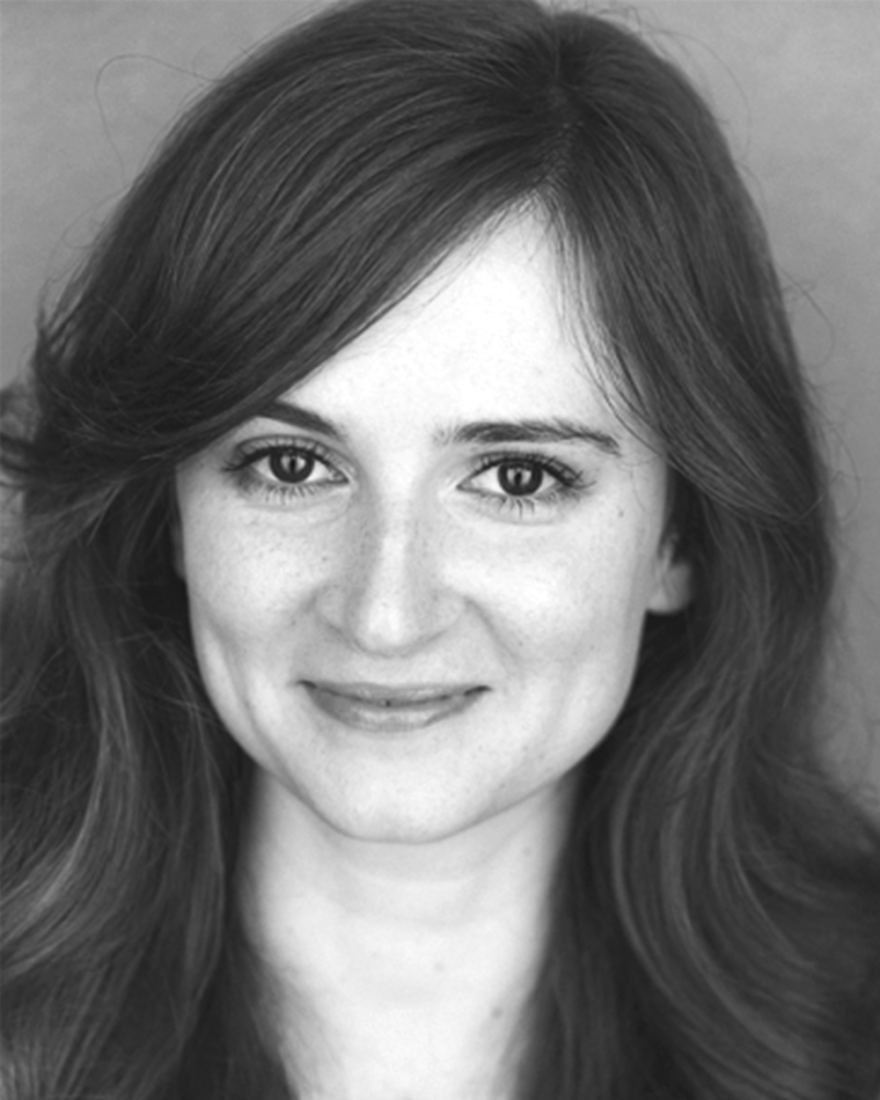 Jessica Frey
Film Portfolio
Jessica Frey is an actor/singer/writer/comedian/teacher located in NYC. She has had the pleasure of teaching with the Atlantic Acting School, with Hudson Valley Shakespeare Festivals teaching artist program, and as private acting and on camera coach. Some favorite acting credits include: Sense & Sensibility, BEDLAM (in both the Off-Broadway and ART productions); Clown Bar and Giant Killer Slugs with Pipeline Theatre Co; Pride & Prejudice (Lizzy Bennet) with Dorset Theatre Festival; All's Well That Ends Well (Helena) and King Lear (Cordelia) with Hudson Valley Shakespeare Festival; Twelfth Night (Viola), Esperance Theater Company. Film/TV: "The Characters" (NETFLIX); "BASIC WITCH" (star and co-creator). (NYT Critic's Pick). She's also a proud member of Partial Comfort Productions, Pipeline Theatre Co, and the award winning sketch group, Uncle Function. She got her BFA from NYU / Atlantic Acting School. www.jessicafrey.com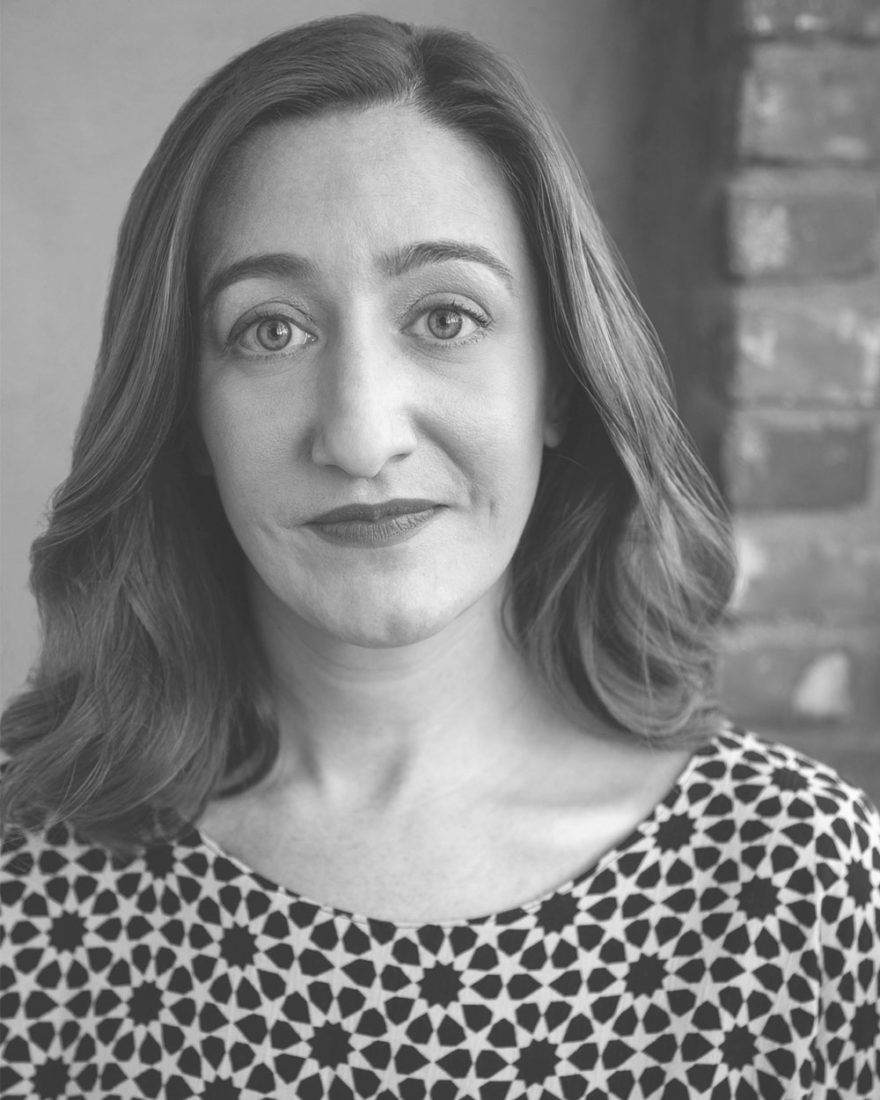 Jacquelyn Landgraf
Solo Portfolio
Jacquelyn Landgraf acts, writes, and directs across various mediums and genres, and recently moved from New York City to Los Angeles. Jacquelyn is the creator and writer of the serial fiction podcast It Makes A Sound on the Night Vale Presents/PRX network, and the voice of Deirdre Gardner. She produced (with sound engineer Vincent Cacchione and composer Nate Weida) the original soundtrack album of the show, Wim Faros: the Attic Tape, which charted on iTunes and Amazon in its debut week. She has been a podcast panelist at Austin Film Festival, IFC Center, and the NYPL Performing Arts Library. As an actor, she has performed and toured extensively on Off-Broadway, downtown, cabaret, and regional stages. She is an alumna of the New York Neo-Futurists, the prolific writer/performers of Too Much Light Makes the Baby Go Blind and The Infinite Wrench. Jacquelyn is on the acting faculty of the Atlantic Acting School in New York City, where she is a Master Teacher of Practical Aesthetics. She taught Script Analysis for Atlantic's NYU Studio, working intensively with the Tisch School of the Arts undergraduate actors for nearly fifteen years. Jacquelyn frequently works on project development with screenwriters, playwrights, and directors, including as script/creative consultant to Bank Street Films. She teaches performance and writing workshops throughout the country and internationally, including: Williamstown Theatre Festival, The Austin Film Festival; The United States Department of State; Brave Studios, Melbourne, Australia; Hollins University M.F.A. Dance Residency in Berlin, Germany; Roadmap Writers; The Susan Marshall Dance Company; Brooklyn College; NYU Gallatin; Boston University; London's Central Film School; and Improv Olympic West. Her short plays and writings are published in 225 Plays by the New York Neo-Futurists; How To Be A Grown Up: the Complete and Definitive Answer; and Loose Lips.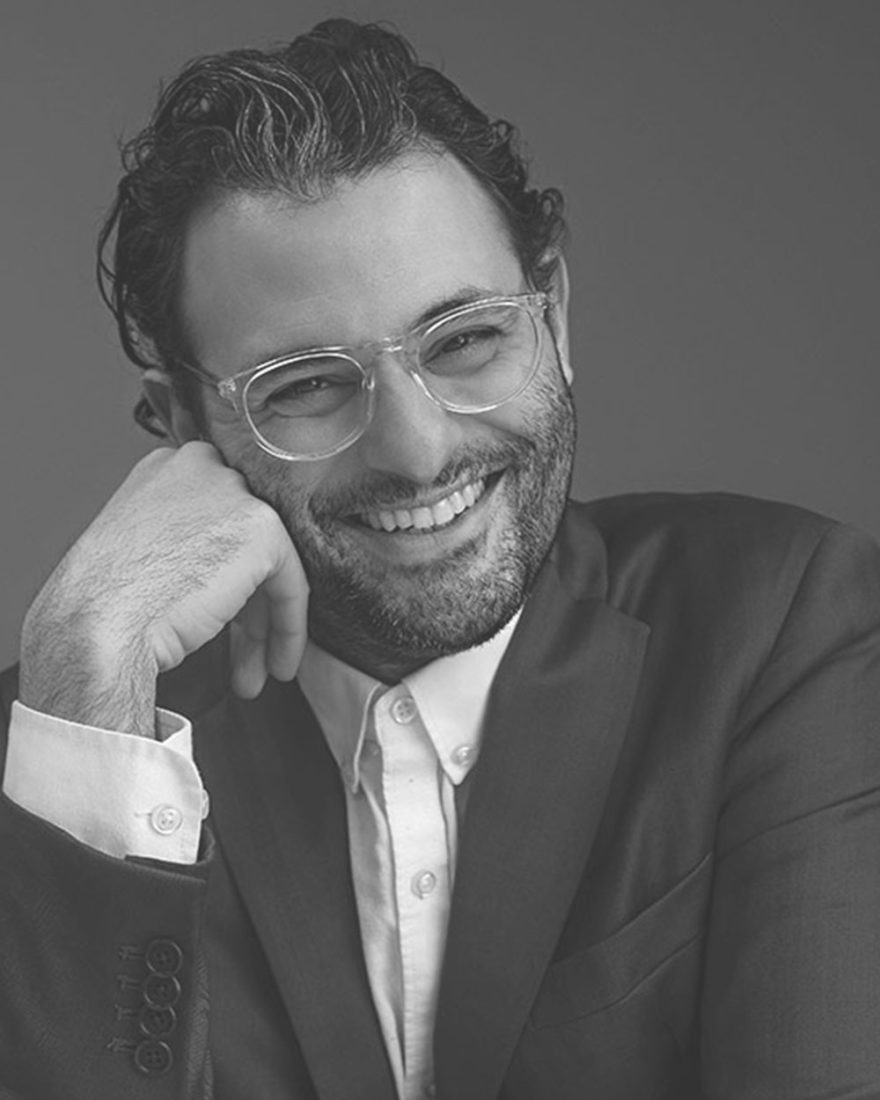 Arian Moayed
Global Perspectives
ARIAN MOAYED. Iranian-born, Award-winning actor Arian Moayed is the co-Founder of Waterwell, a civic-minded and socially conscious non-profit art and education company. He is also a Partner of Waterwell Films, a for-profit film and television company.
With the Waterwell non-profit, recent productions include The Flores Exhibits, a series of videos in which artists, lawyers, advocates, and immigrants read the sworn testimonies of children held in detention facilities at the U.S./Mexico border (floresexhibits.org), The Courtroom: a re-enactment of one woman's deportation proceedings, named "Best Theater of 2019" by The New York Times, and a dual language Hamlet (Arian played the title role). Waterwell also created Fleet Week Follies, an annual festival of music, food, and kid-friendly activities, free to military service members and their families.
At the Waterwell Education Program, over 250 students per year receive world-class arts training and education in advocacy at the Professional Performing Arts School, all free of charge. He has been a faculty member for nearly 15 years, currently teaching the Artist as Citizen and Senior Capstone.
With Waterwell Films, Arian has written/directed the Emmy-nominated thriller, The Accidental Wolf, which was acquired by Topic Studios. Current writing projects include 28 Mordad (Playground Pictures), a film version of The Courtroom (Archer Gray/ Topic) and a film adaptation of The Man in Red.
Notable acting credits include Broadway's The Humans (Drama Desk Award), Bengal Tiger at the Baghdad Zoo (Tony nomination), Guards at the Taj (Obie Award), Emmy-winning "Succession" (HBO), and an upcoming Shonda Rhimes' series, "Inventing Anna" (Netflix).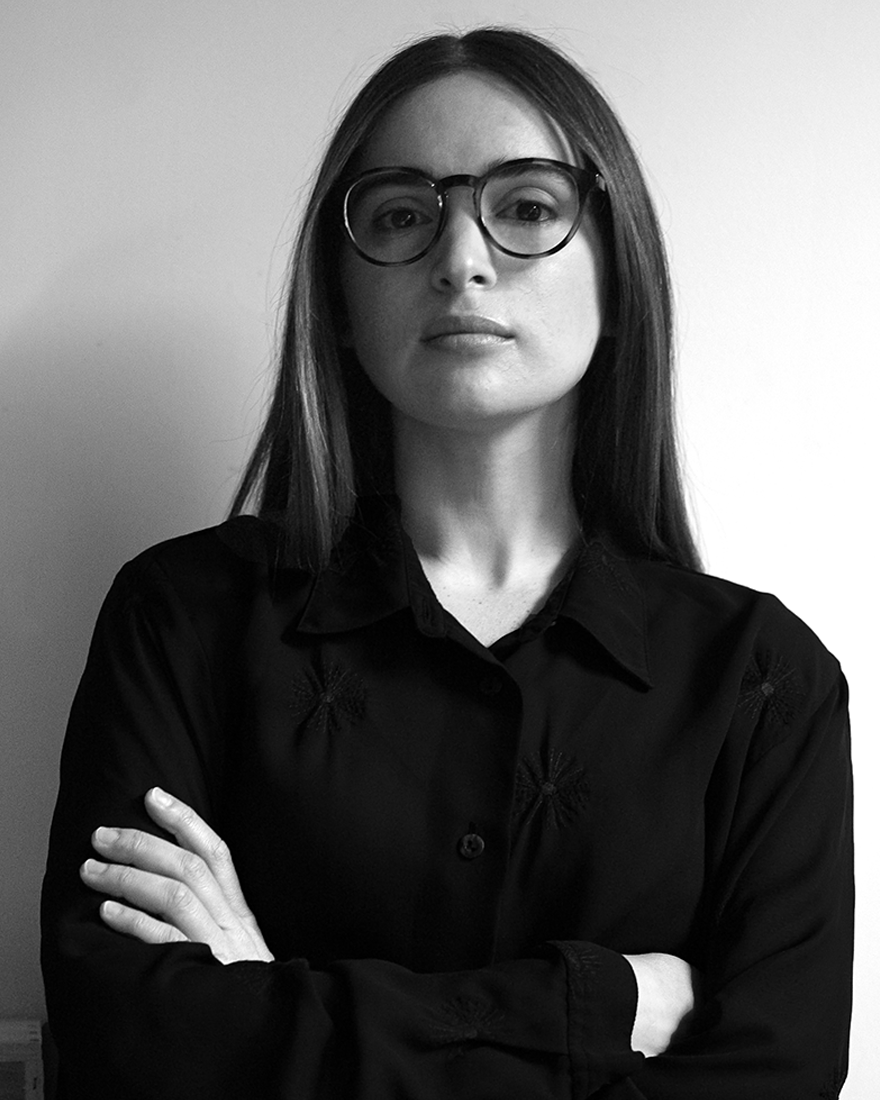 Tatiana Pandiani
Performance Project
Tatiana Pandiani is a South American, NYC based writer & director-choreographer who works in English and Spanish. She currently serves as the Associate Director for the National Broadway tour of What the Constitution Means to Me by Heidi Schreck. Recent screen projects include Fractio Panis (Homebound Project/No Kid Hungry, starring Brian Cox), and the streaming version of What the Constitution Means to Me (Amazon Prime).
Other recent directing and choreography: When My Mama was a Hittite By Melis Aker (Park Theatre, London), Christina by Alexis Sheer (Cleveland Playhouse, workshop), Dike by Hannah Benitez (Urbanite), Friends with Guns by Stephanie Alison Walker (NYTW, workshop), Nanas by Leonardo Gonzales (IATI, La Micro). Tatiana directed the international tour of La Negrophilie by Zakiya Markland (Frank Collymore Hall, Bridgetown, Barbados; Ubumuntu Festival, Kigali, Rwanda; Kampala International Festival, Kampala, Uganda). As a choreographer, Tatiana works on concerts & music videos with Latin Indie music artists. She has developed Azul, Otra Vez [Blue, Revisited] at Musical Theater Factory, Tofte Lake, NYTW, BRIC, The Drama League. She is also developing new plays with exceptional writers such as Alexis Scheer, Melis Aker, Monet Hurst-Mendoza, Hannah Benitez, Daria Mikeyo Marinelli, and Whitney White with the support of institutions such as Long Wharf Theater, Cleveland Playhouse, Urbanite Theater, NYTW, Miami New Drama, The Park Theater (UK). These collaborations are her favorite part of the work.
Upcoming: Torera by Monet-Hurst Mendoza (Long Wharf Theater), LEMPICKA (Associate Director to Rachel Chavkin, La Jolla Playhouse), Whitewashed by Hannah Benitez (Island City Stage) and many stops of the Constitution tour. Tatiana is an adjunct professor at Hofstra University, a Teaching Artist at the Atlantic Theater Company, and an Associate Artist at Miami New Drama. NYTW 2050 Fellowship Alumna, and recipient of the National Directors Fellowship. MFA: Columbia. Member of SDC. Representation: Paradigm. www.tatianapandiani.com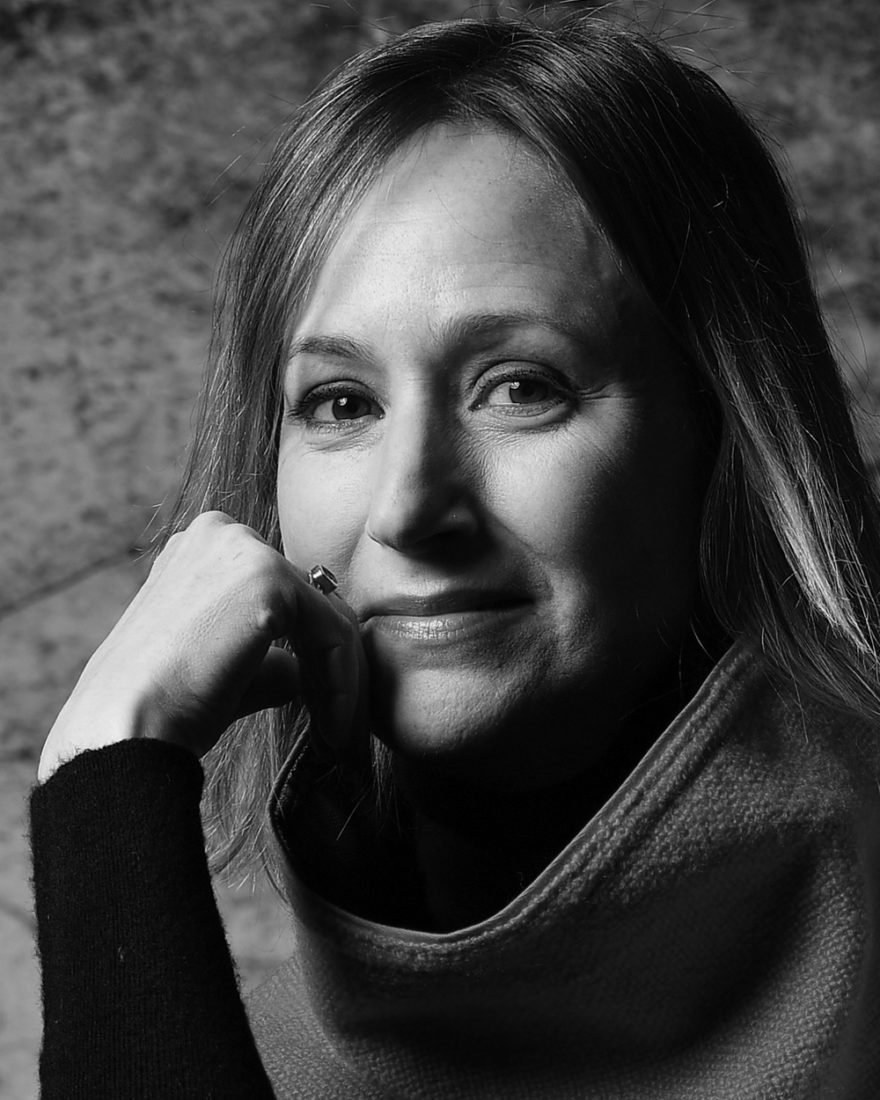 Heather Raffo
Global Perspectives
Heather Raffo is an award-winning playwright and actress whose work has taken her from the Aspen Ideas Institute to the U.S. Islamic World Forum in Qatar, and from The Kennedy Center in D.C. to classrooms nationally and internationally. Her work has been supported by the State Department, Doris Duke, Mellon and Annenberg Foundations and has been seen off Broadway, off West End in regional theater and in film. An American with Iraqi roots, Raffo's plays have been hailed by The New Yorker as "an example of how art can remake the world". She is the author and performer of NOURA (Weissberger Award, Helen Hayes MacArthur award Best Original New Play) which premiered in D.C. before moving to Abu Dhabi, Cairo, NYC and theaters across the nation, and 9 Parts of Desire (Lucielle Lortel award, Blackburn commendation, Helen Hayes, Drama League and Outer Critics Circle nomination) which ran Off Broadway for nine months and has played across the U.S. and internationally for over a decade. 9 Parts of Desire was the first play in the English language to feature an Iraqi female protagonist and its commercial success helped birth a whole new genre of Middle Eastern American theater. Raffo's libretto for the opera FALLUJAH, the first opera about the Iraq war and the first to openly confront the alarming rates of veteran suicide, was part of Kennedy Center's International Theater Festival, received its world premiere at Long Beach Opera and opened at New York City Opera in 2016. A film of the opera aired on PBS accompanied by a documentary titled Fallujah: Art, Healing and PTSD. Her forthcoming anthology, The Things That Can't Be Said, will be released in 2021 and brings together Raffo's groundbreaking contribution not only to the American Theater but to a deeper national conversation, giving voice to nearly two decades of rarely examined traumas that have reshaped cultural and national identity for both Americans and Iraqis since the events of 9/11.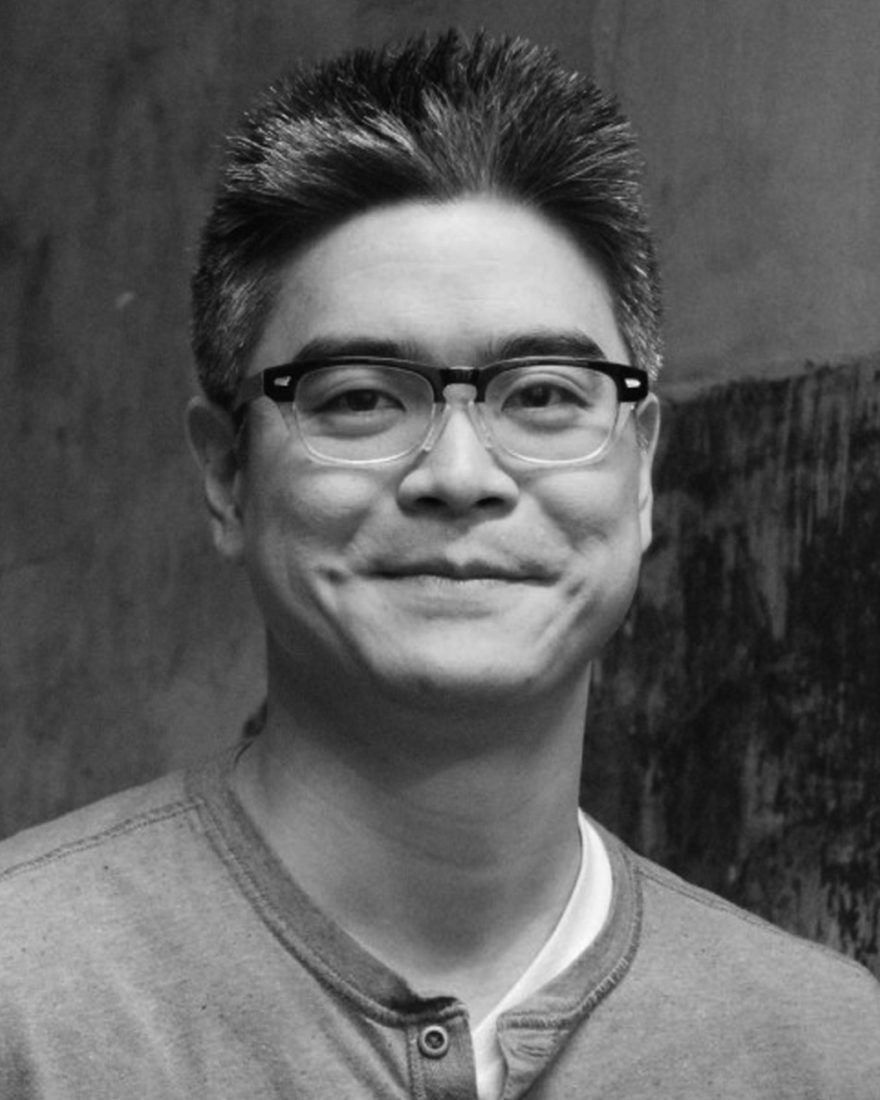 Lloyd Suh
Global Perspectives
Lloyd Suh is the author of The Chinese Lady, Charles Francis Chan Jr.'s Exotic Oriental Murder Mystery, American Hwangap, The Wong Kids in the Secret of the Space Chupacabra Go!, Jesus in India, and others, produced with Ma-Yi, Ensemble Studio Theatre, Magic Theatre, NAATCO, Children's Theatre Company, ArtsEmerson, Milwaukee Rep, Denver Center, and others, including internationally at the Cultural Center of the Philippines and with PCPA in Seoul, Korea. He has received support from the NEA, the Andrew W. Mellon Foundation, NYFA, NYSCA, the Helen Merrill Award, the Lilah Kan Red Socks Award, the Herb Alpert Award in the Arts, the Horton Foote Prize, and the Guggenheim Fellowship. An alum of Youngblood and the Soho Rep Writer/Director Lab, he served from 2005-2010 as Artistic Director of Second Generation and Co-Director of the Ma-Yi Writers Lab. He is a Resident Playwright at New Dramatists, served from 2011-20 as Director of Artistic Programs at The Lark, and was elected in 2016 to the Dramatists Guild Council.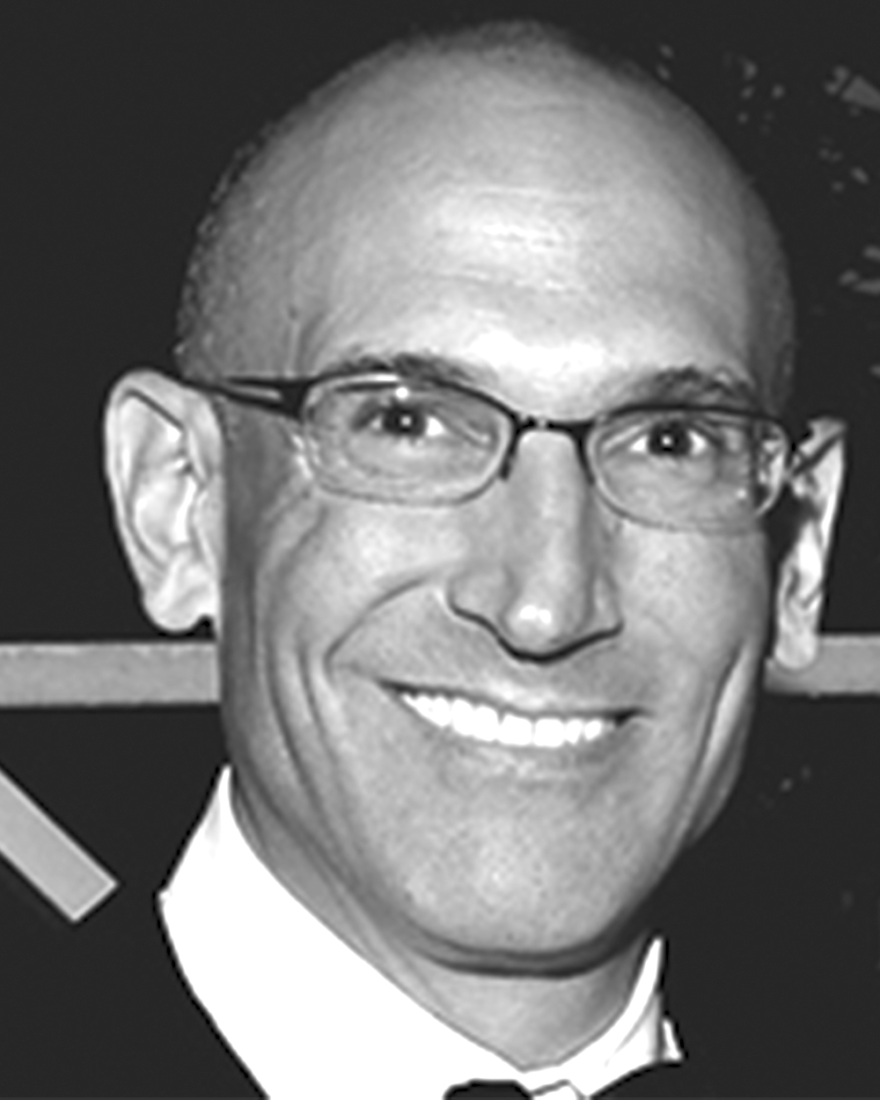 Todd Thaler
Casting
Todd Thaler is a prolific Film & Television Casting Director, teacher, (NYU/Tisch School of the Arts, Columbia University, Brooklyn College, Atlantic Acting School), and private acting coach. Among many others, he served as Casting Director on Sidney Lumet's Running On Empty, Luc Besson's The Professional, Todd Field's Little Children, Ed Harris' directorial debut, Pollock, Barbra Streisand's The Mirror Has Two Faces, James Foley's Perfect Strangers, Stacy Cochran's My New Gun and Boys, Irwin Winkler's Night And The City, John McNaughton's Mad Dog & Glory, Gavin O'Connor's Tumbleweeds, James Mangold's Heavy and Cop Land, Wayne Wang's Because of Winn-Dixie and Maid in Manhattan, and all the films of John Turturro: Mac, Illuminata, Romance & Cigarettes and Fading Gigolo. Television projects include: TBS' "Are We There Yet?," Peter Berg's "Wonderland," and NBC's "Ed" for which he was nominated for an Emmy Award.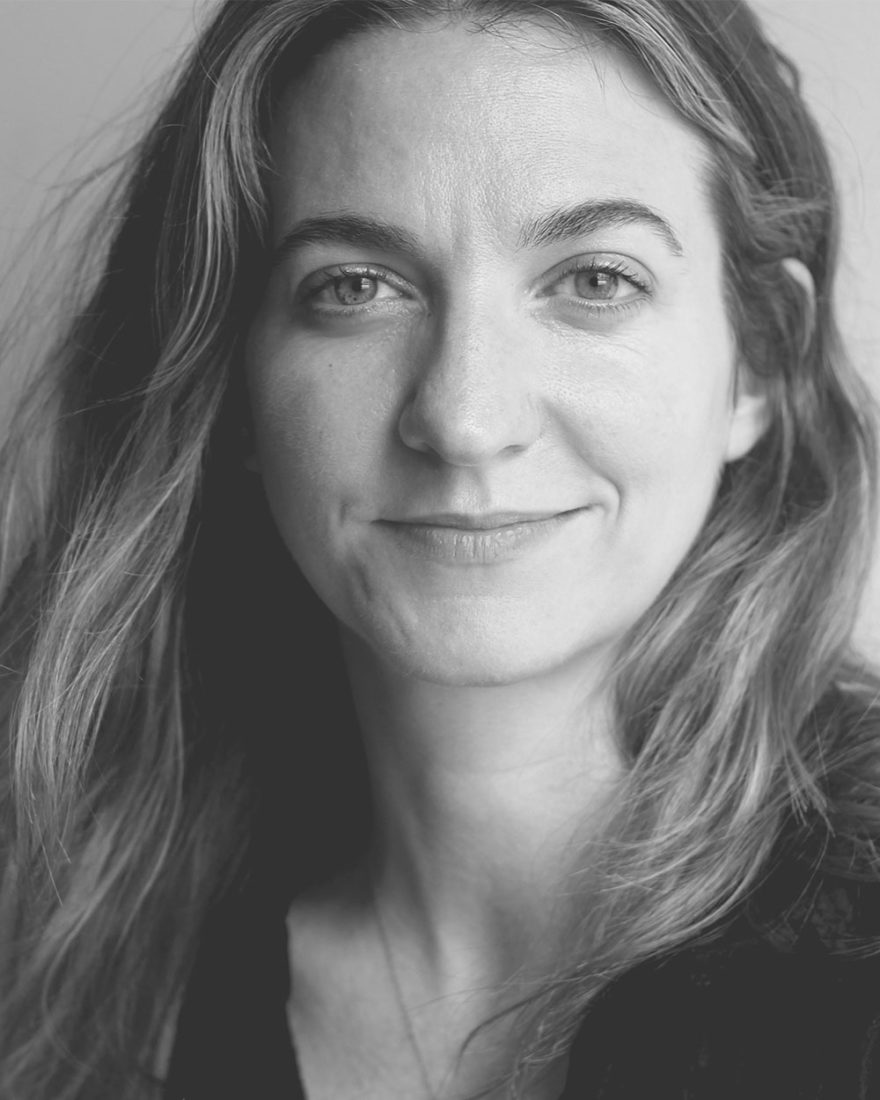 Gaye Taylor Upchurch
Global Perspectives
GAYE TAYLOR UPCHURCH has directed many world premieres including Lauren Gunderson's The Half-Life of Marie Curie (Audible at Minetta Lane with Kate Mulgrew); Anna Ziegler's The Last Match (Old Globe and Roundabout); Nick Gandiello's The Blameless (The Old Globe); Clare Lizzimore's Animal (Atlantic Theater with Rebecca Hall and Studio Theatre, Helen Hayes directing nomination); Laura Marks's Bethany with America Ferrera (WP and Old Globe). She has also directed The Member of the Wedding (Williamstown); The Year of Magical Thinking with Kathleen Turner (Arena Stage); Michael Kimmel and Lauren Pritchard's musical Songbird (Two River); Simon Stephens's Harper Regan and Bluebird(Atlantic); Lucy Thurber's Stay (Rattlestick Theater). Regional work includes An Iliad and As You Like It (Hudson Valley Shakespeare, the International Falstaff Award for Best Production and Falstaff nomination for Best Director). She has developed new work at P73, The Vineyard, Lincoln Center Theater, New Dramatists, NY Stage & Film, and SPACE on Ryder Farm. She is an alumna of The WP Directors Lab, The Drama League and North Carolina School of the Arts.
---
Tuition
$7,950
Applications for 2022 have closed. Stay tuned for more information about joining us in 2023!