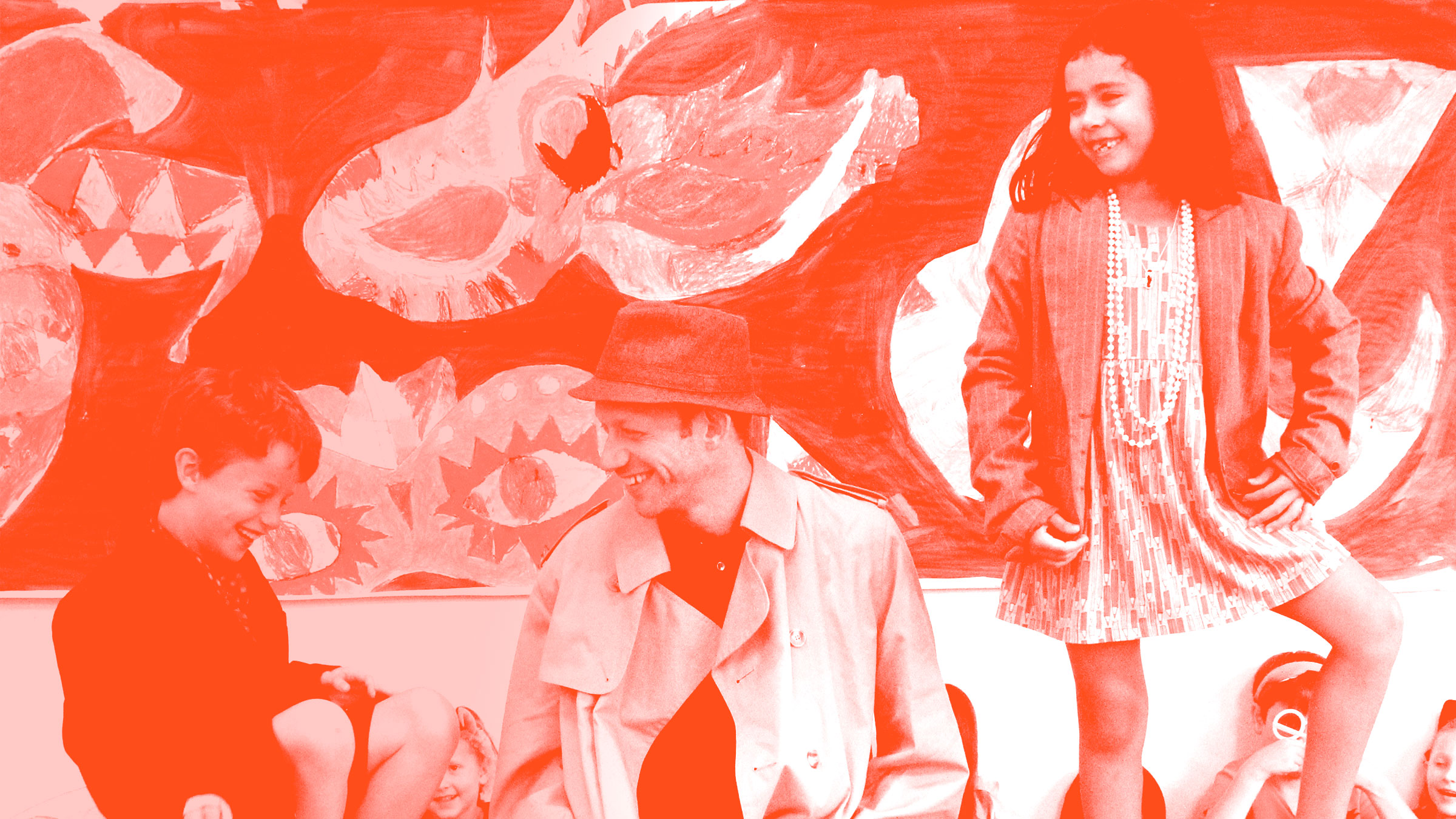 Virtual fall classes
for ages 7 – 18!
This fall we are thrilled to offer both in-person and virtual programming for our kids & teens! In addition to creating characters and scripts, your young actors will have opportunities to produce their own work. Each class has a focus that varies from musical theater to sketch, improv, scene study, film/TV and more, but are all rooted in the Atlantic Technique. All classes have limited spots!
---
COVID-19 Update
Nothing is more important to us than the health & safety of our community. We have decided to offer our after-school and weekend classes for kids and teens both in person and via the remote platform Zoom for Fall 2021.
Questions? Feel free to email us at education@atlantictheater.org.
Interested in In-Person Classes?
In addition to these virtual classes, we also have a selection of in-person classes available! If you are interested in joining us back in the classroom, click here to learn more and register!
---
Ages 7-10
Creators
ages 7 – 10
Oct 28 – Dec 16 | THURSDAYS, 4:45pM – 6:15pm ET
NO CLASS ON NOV 11 OR NOV 25
VIa Zoom
Through exploration of theme and setting, each participant will develop their own unique character while creating a monologue and short dialogue. All characters will come together as an ensemble to create a theatrical world. Introduction to basic acting technique and theater games will be a part of the process.
$345
Ages 9-12
COMEDY 101
AGES 9 – 12
OCT 25 – DEC 13 | MONDAYS, 4:45Pm – 6:15Pm ET
VIa Zoom
This comedy class is dedicated to writing jokes and short stories. Participants will play acting games to warm up and will get specific writing prompts. Over the semester, each actor will build their comedy playbook. The goal will be to make their teacher and fellow comedians laugh! Elements of improv and sketch comedy will be explored.
$325
---
Ages 10-14
FILM MONOLOGUE WORKSHOP
AGES 10 – 14
OCT 27 – DEC 15 | WEDNESDAYS, 4:45Pm – 6:15Pm ET
No class on NOV 24
VIa Zoom
Actors will be cast in a role from a well-known film. They will get direction from their teacher to develop a strong performance. A great class for the young actor who is looking to add to their roster of monologues. From comedic to dramatic to classical: actors will have the opportunity to work on their preferred style or stretch themselves in a new genre.
$395
MUSICAL THEATER WORKSHOP
AGES 10 – 14
OCT 30 – DEC 18 | SATURDAYS, 3PM – 4:30pm ET
NO CLASS ON NOV 27
VIa Zoom
Participants will learn a solo from a published musical theater piece. Participants will be cast in material from classic and contemporary Broadway shows. Throughout the course of the semester, participants will be coached on the fundamentals of bringing a song to life through choreography and vocal arrangements. Students will be a part of an ensemble number and short sketches, while also having opportunities to learn and perform solo moments.
$395
Ages 12-15
AUDITION FUNDAMENTALS
Ages 12 – 15
OCT 29 – DEC 17 | FRIDAYS, 5PM – 6:30pm ET
NO CLASS ON NOV 26
VIa Zoom
Actors will workshop film audition sides/copy. The nuances of performing for the camera will be addressed and students will gain confidence in front of the camera. Actors will gain an understanding of how to make interesting choices quickly and will be directed by their teacher for a final taping of a mock audition.
$375
monologue WORKSHOP
AGES 12 – 15
OCT 30 – DEC 18 | SATURDAYS, 1PM – 2:30pm ET
NO CLASS ON NOV 27
VIa Zoom
A great class for the young actor seeking to workshop a monologue to add to their repertoire or in preparation for an audition. Actors will be guided by their teacher in selecting material from a play or film. Through direction, rehearsal and script analysis they will develop a performance. Actors will have the opportunity to work on their preferred style or stretch themselves in a new genre or medium.
$375
Ages 14-18
TEEN SCENE STUDY
OCT 26 – DEC 14 | TUESDAYS, 5:30PM – 7pm ET
VIa Zoom
This class offers an introduction to Practical Aesthetics, the acting technique created by David Mamet and William H. Macy and taught at the Atlantic Acting School. The students will begin their first scene study class using the Atlantic Script Analysis process. This class will require memorization and rehearsal.
$395
TEEN CONSERVATORY II: FILM PROJECT
OCT 30 – DEC 18 | SATURDAYS, 6PM – 8pm ET
NO CLASS ON NOV 27
VIa Zoom
For actors who have completed a semester of the Teen Conservatory, the Summer Teen Ensemble, or the 4-week NYU teen program. Participants will work with published film scripts to learn basic editing skills, acting for the camera technique, and how to direct a short film scene. Teachers will give technical notes and direct each student in their final film project.
$395