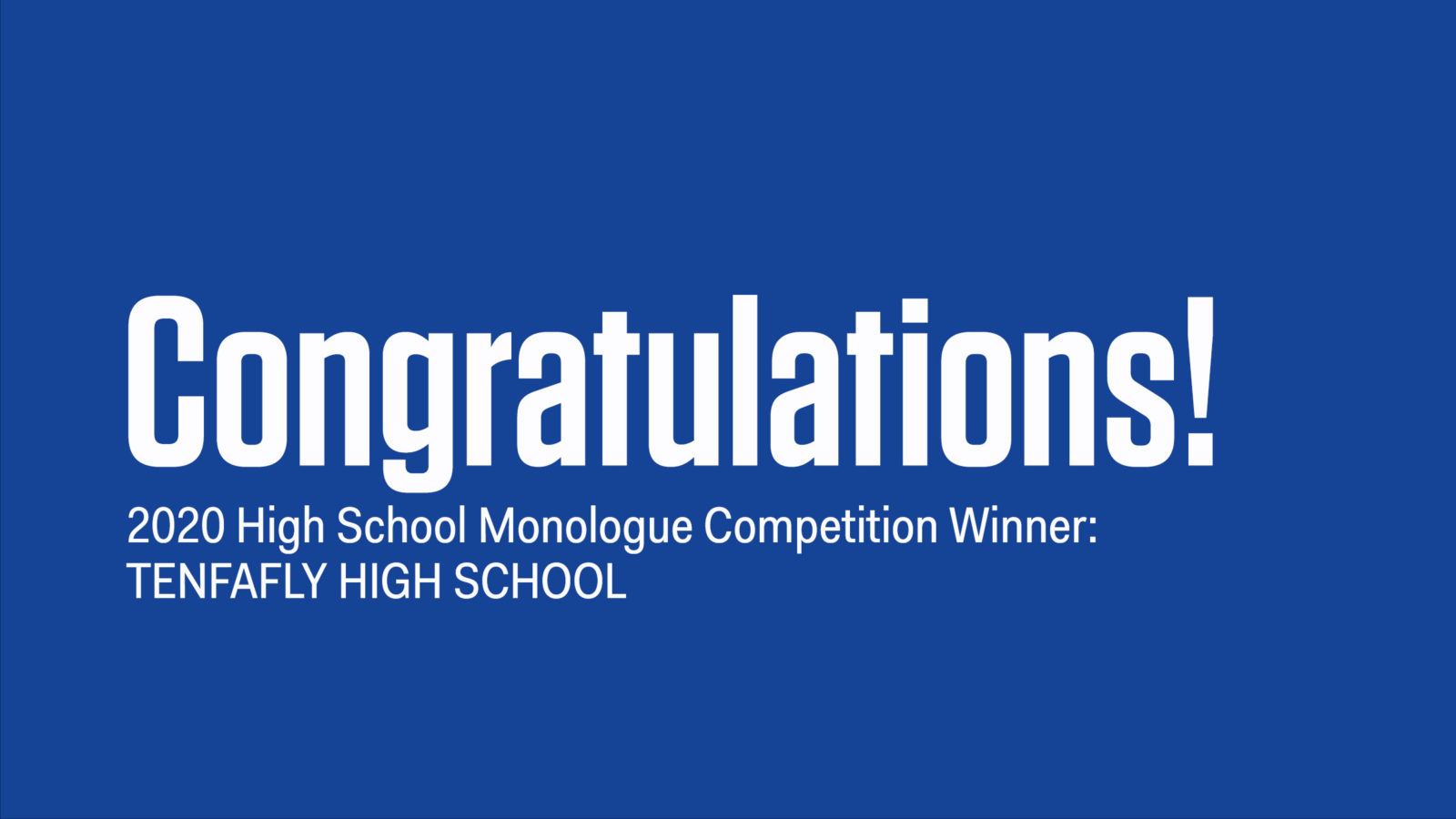 By Atlantic
We are proud to announce that the winner of the 2020 Atlantic Monologue Competition is Tenafly High School in Tenafly, NJ. The monologue competition is designed for schools and/or students to submit videos of 1 minute monologues from Atlantic Theater Company produced works. The winner receives a free workshop in the Atlantic Acting Technique by elite faculty at their school's location for their entire class. It looks like Atlantic is going to New Jersey this year!
Tenafly High School Mission Statement: The Tenafly School District will offer meaningful and challenging educational experiences for each and every student within a stimulating, safe and nurturing environment, in order for them: to discover and develop their potential, to develop intellectual curiosity and a love of learning, to understand and promote democratic values, and to become contributing members of the local and global communities in which they will live. The Tenafly Public Schools will preserve a tradition of excellence while modeling exemplary practices in the education of students for a 21st Century global society.
---
We had many wonderful submissions. Although there is one winner for the workshop, we also chose an honorable mention and runner-up because the competition was that close.
Honorable Mention:
Harrisonburg High School in Harrisonburg, VA
Runner-Up:
Waterbury Arts Magnet School in Waterbury, CT
---
Thank you so all the schools that submitted. We will be accepting submissions again this fall. If you have any questions or would like to participate please email atroiano@atlantictheater.org.