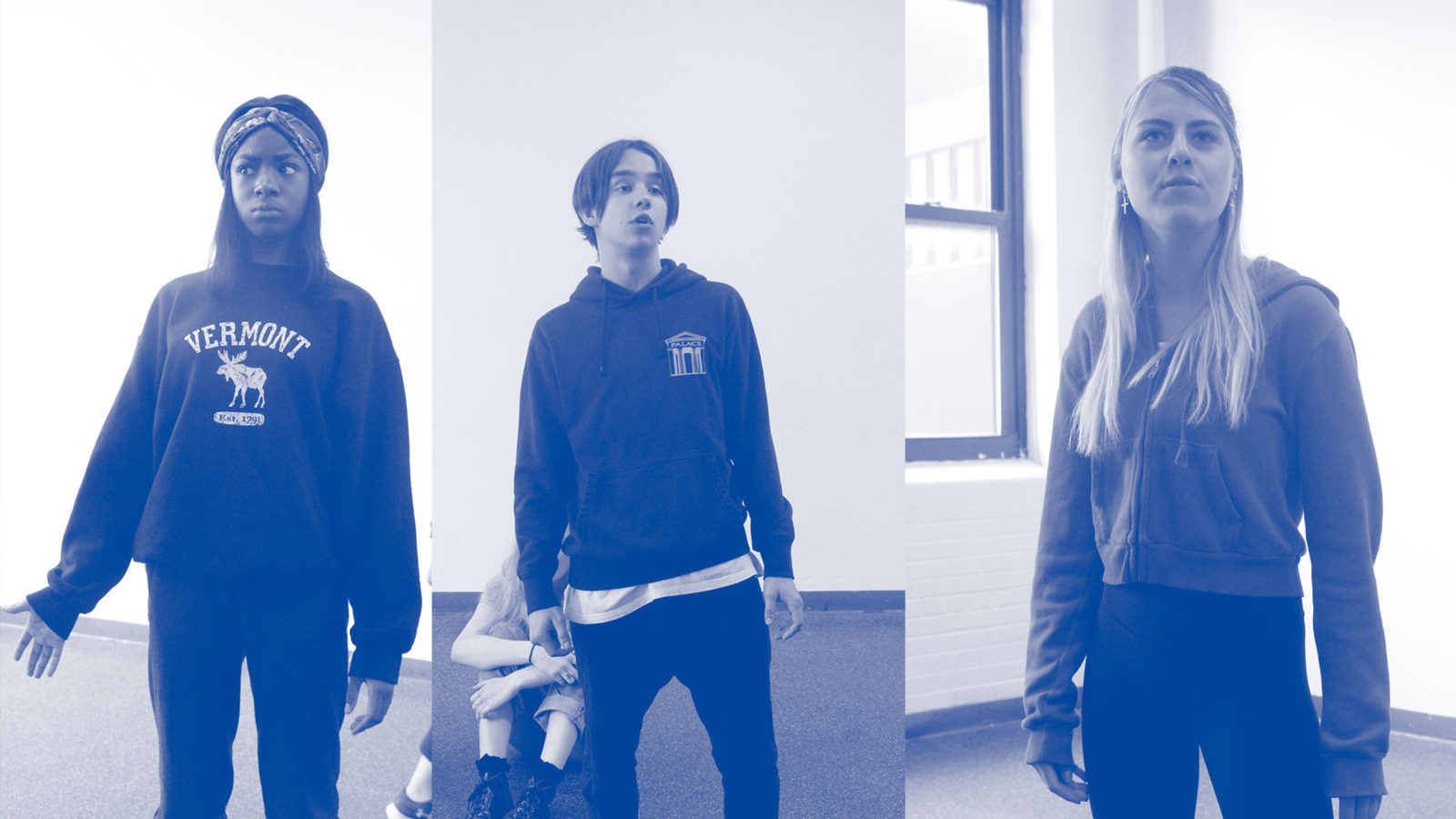 We are proud to announce that the winner of the 2019 Atlantic Monologue Competition is Duke Ellington School of the Arts in Washington D.C. The monologue competition is designed for schools and/or students to submit videos of 1 minute monologues from Atlantic Theater Company produced works. The winner receives a free workshop in the Atlantic Acting Technique by elite faculty at their school's location for their entire class. It looks like Atlantic is going to Washington, D.C. this year!
Duke Ellington's Theater Department Mission Statement: To provide rigorous training in acting, movement and speech as well as classes in theatre history, dramatic literature, playwriting and directing. We place emphasis on individual growth, discovery of personal strengths, critical thinking, process-oriented work and the ensemble approach to making theatre. Our program is demanding and requires a high level of commitment from our students. In addition to opportunities to perform onstage at Ellington our students have extensive opportunities to work with professional artists and theatre companies from around the country and the world.
---
We had many wonderful submissions. Although there is one winner for the workshop, we also chose an honorable mention and runners-up because the competition was that close.
Honorable Mention:
Grafton High School in Grafton, Wisconsin
Runners-Up:
Wando High School in Mt. Pleasant, South Carolina
Douglas Anderson School of the Arts in Jacksonville, FL (2018 Winners)
Brooklyn School of the Arts in Brooklyn, NY
More about Brooklyn School of the Arts:Brooklyn High School of the Arts is the hub of fresh new talent in NYC. Brooklyn's official art school, "Brooklyn Arts" is located in the heart of Brooklyn, just down the block from the Barclays Center. Brooklyn Arts is proud to offer students a unique education in Drama, Dance, Music, and Visual Arts , that embraces the artistic culture of Brooklyn combined with exemplary academics that prepare students for college.
---
Thank you so all the schools that submitted. We will be accepting submissions again this fall. If you have any questions or would like to participate please email kstokes@atlantictheater.org.